Luis Tans Is Bondi's New Mysterious Peruvian Resident
Latin American and Asian fusion from five rather eclectic Sydneysiders.
"Who the hell is Luis Tans?" It's been a big ol' question on the lips of Bondi residents, and after teaser posters popped up relentlessly around the eastern suburb, it's finally been answered. Luis Tans is the newest restaurant to grace Bondi Beach and it's set to open on July 7; a den of Latin American and Asian fusion between Campbell Parade and Gould Street.
After their extensive PR campaign featuring colourful "Who is Luis Tans?" posters, the team can finally reveal the truth about their leading lad. He's a fictional character fashioned to embody the tastes and values of the upcoming restaurant — he just happens to be a 'notorious and wealthy Peruvian hustler from the 1960s who married the daughter of one of Japans biggest crime leaders'. Mmmm strangely appetising.
As you may have guessed from his backstory, Luis Tans serves up a Latin American and Asian fusion menu which is ideal for sharing. But he's not just one dude. He's five. These five: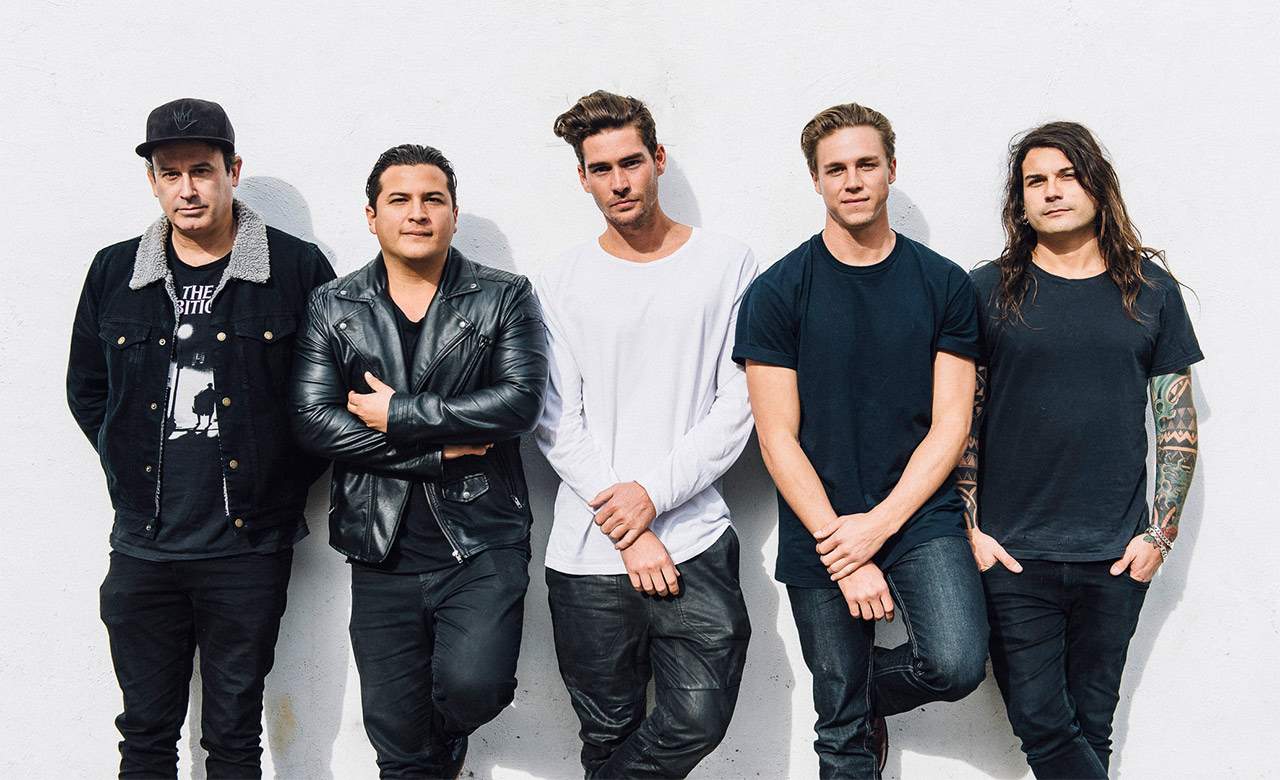 Just look at them brood. The five heads of the beast include Raul Gonzales, Shane Moran, Amazing Race Australia 2011 winner Nathan Joliffe and 2014 Big Brother winner Ryan Ginns (yep, you read both of those last two right), while the establishment comes fronted by Venezuelan chef Alejandro Franco Lancini (so you know you're getting the authentic Latin American dining experience).
The team is a melting pot of entrepreneurship, design and culinary skills; Moran is perhaps best known for the now-closed Ruby Rabbit and Bondi's White Revolver while Gonzales is renowned for the also-closed Backroom (Potts Point) and Surry Hills' Brooklyn Social. Ginns spent 18 months as design coordinator at The Grounds of Alexandria, so expect prettiness aplenty. And there's plenty more friends where those came from; the five have recruited ex-China Diner bar manager Quynh Nguyen to create the cocktail list for the open bar, well-stocked with South American rum, pisco, sake and Japanese whisky. Looks like Luis Tans has quite the crew already.
Luis Tans opens on July 7 between Campbell Parade and Gould Street, Bondi Beach. They'll be serving lunch, dinner and drinks from Tuesday to Sunday. To book, call (02) 8021 8091.
Published on June 23, 2015 by Imogen Baker