FOOD & DRINK
Sydney's Biggest Ever Bacon Party Is Coming
Bacon empanadas, bacon and egg cupcakes, even bacon Bloody Marys.
Sydney's Biggest Ever Bacon Party Is Coming
Bacon empanadas, bacon and egg cupcakes, even bacon Bloody Marys.
---
The crispy, greasy food of the gods and the cornerstone of any self-respecting carnivorous diet, bacon nabbed itself an entire dedicated festival last year at Cuckoo Callay. Now, Sydney's bacon worship is taking over a bigger warehouse-sized venue, with Sydney's best culinary minds at the helm. Brace yourselves, Sydney's biggest ever bacon party is coming.
Bacon, Brunch & Bubbles is the creation of Luke Mangan and his team at MOJO. After the success of their SENSASIAN event a few months ago, the team are taking things to the next level with Sydney's biggest bacon party to date. This one-off brunch extravaganza will bring together Sydney's foodie elite: cake queen Katherine Sabbath, pastry commander-in-chief Andy Bowden, the makers of Australia's most 'grammed cake Black Star Pastry, ice cream wizards N2 Gelato, tea artisans Tippity Tea and the guys from Cuckoo Callay, who brought you Sydney's original Bacon Festival. "It's amazing to bring together such a diverse yet talented group from all around Sydney," says Mangan.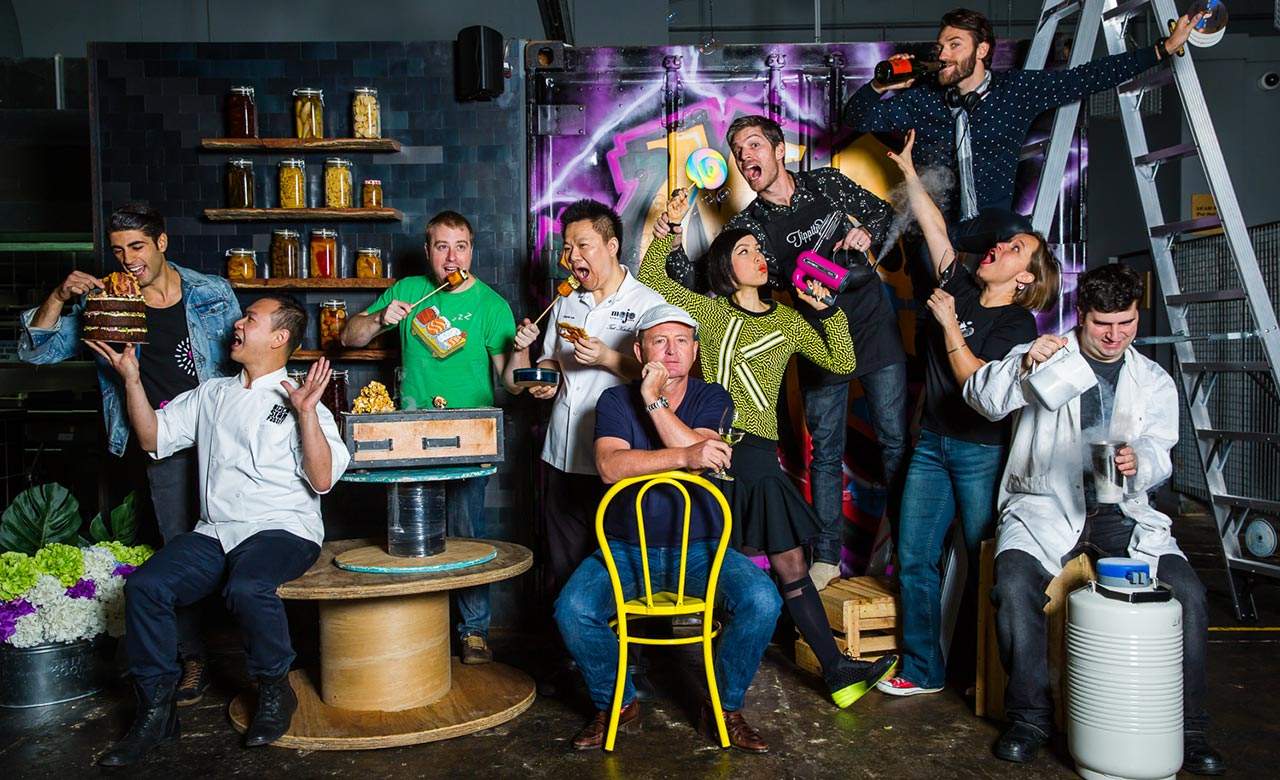 Prepare to descend (or ascend depending on how you look at it) into a euphoric haze of porky goodness. Feast on dishes like bacon and egg brioches with chorizo jam, bacon empanadas and bacon and egg cupcakes (really). The best part? A pig on a spit, rotating slowly enough for you to become mesmerised (and reason to strongly dissuade your vegetarian friends from even trying to come). Chase it all with smokey bacon Bloody Marys and bacon bellini mimosas. If cocktails aren't your thing, Tippity Tea will have a selection of sparkling teas for you to choose from.
For all the bacon in Sydney, it's not technically a warehouse party without some tunes. Sydney DJ Duncan Bell will be perched on top MOJO's industrial fridge and providing the backbeat to your bacon dreams.
Bacon, Brunch & Bubbles is happening on Saturday, August 29 at 8 Danks Street, Waterloo. Entry to the event is $5. Food is $10-15 and drinks are $10. Doors open 10.30am.
Top images: Cuckoo Callay.
Published on August 17, 2015 by Kimberley Mai