FOOD & DRINK
Sydney's Fried Chicken and Rare Sneaker Shop Butter Has Opened an Outpost in Chatswood
The chain's third outpost has champagne, sneakers and (for the first time) charcoal chicken.
Butter has expanded its streetwear and fried chicken empire, opening a third location on the lower north shore. First announced late last year and welcoming in customers since around Christmas, the Chatswood Chase location boasts Butter's signature combo of fried chicken, sneakers and serious champagne. And, it also has something entirely new for the brand: charcoal chicken.
The last 12 months have been big for charred chook, with Henrietta opening in Surry Hills and both Frango and El Jannah launching their first-ever drive-thrus. Now, the lower north shore has gotten in on the action.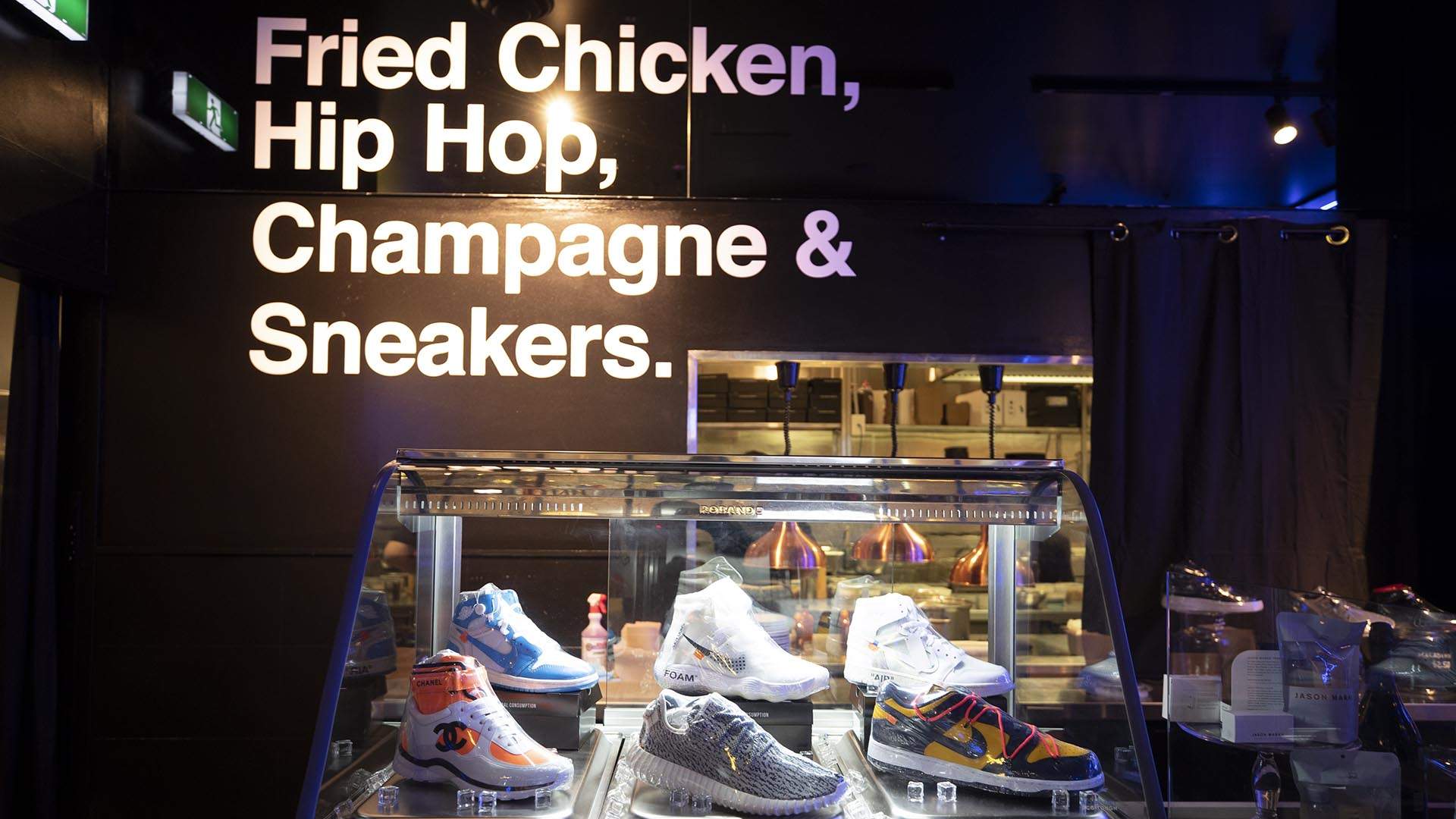 Like Butter's existing Surry Hills and Parramatta stores, the Chatswood Chase shop has a lineup of hard-to-find sneakers from brands such as Raised by Wolves, Hypebeast and Smile + Wave. You'll find them on shelves lit up with neon lighting, alongside Butter's own branded merch.
There's a full bar, too, with cocktails including margaritas, sours, spritzes, negronis and boozy iced tea — and a sizeable range of champagne.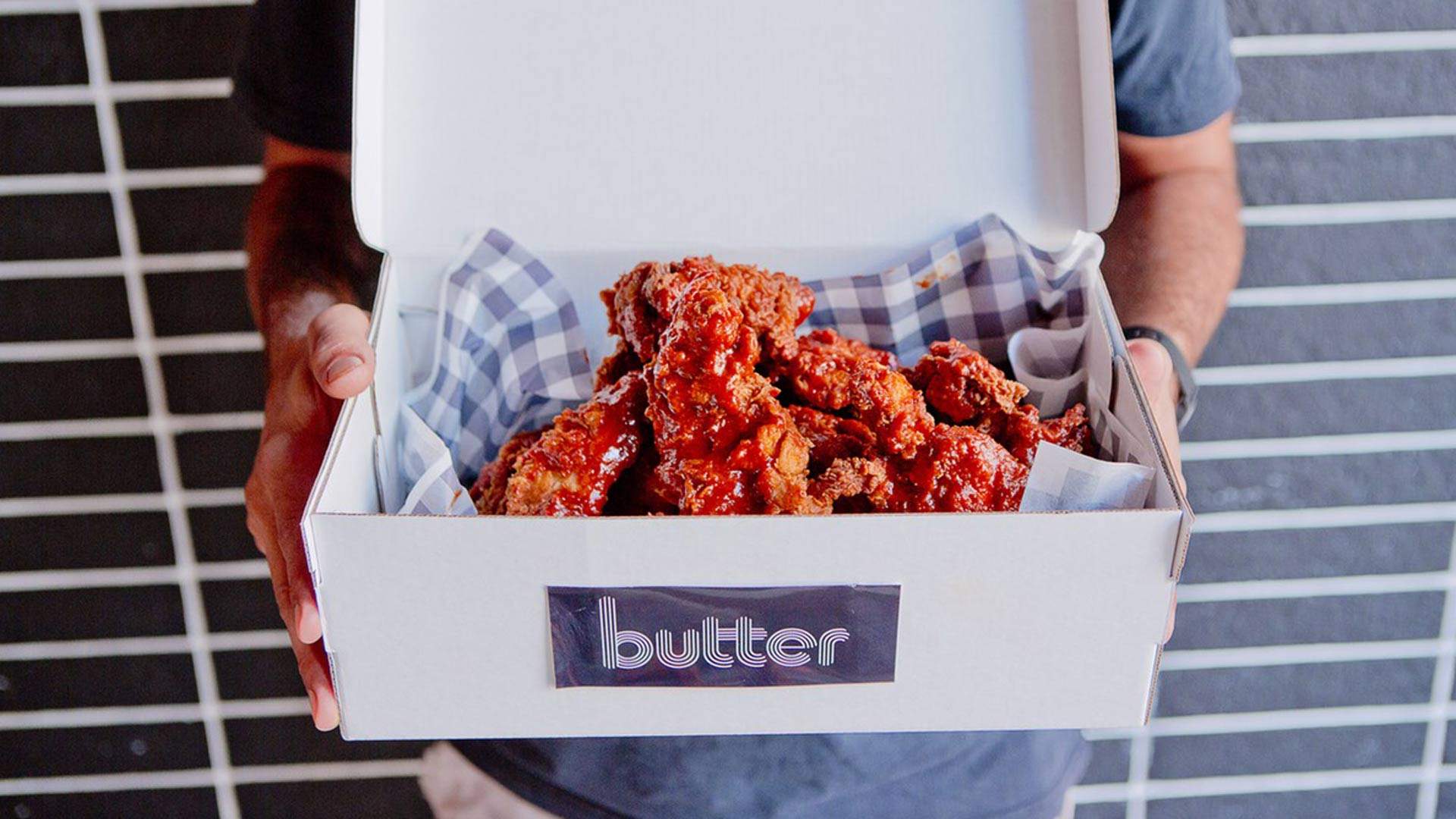 Executive Chef Julian Cincotta has brought the original Butter food menu over to the lower north shore but with a few added extras — so you can order the same chicken sandwich with pickles and the '3 Pac' box of fried chicken and hot sauce. But there are also new menu items, such as a bigger range of beef burgers, salads and charcoal chook. The smoky chicken is rubbed with Butter's signature red spiced pepper, marinated for 48 hours and cooked over fire. And, it's served with garlic sauce (like El Jannah).
As enjoyed at Butter's other stores, the dessert menu goes heavy on Ben and Jerry's ice cream — and, stopping by from 3–6pm is recommended. That's when 'Butter hour' takes place, with $3 wings, $6.50 spicy mini sandwiches, $6 Young Henry's beers and $10 alcoholic slushies.
Butter is now open inside Chatswood Chase at 345 Victoria Avenue, Chatswood.
Images: Cole Bennetts.
Published on January 29, 2021 by Samantha Teague