With Richmond experiencing a bit of a rebirth in recent times, it's no wonder that cafe owners, retailers and barkeeps are zeroing in on the heightened demand for eating, drinking and shopping in the area. As a result of this renewed love for the northside suburb, we've put together a list of some of our favourites, including the newest places to have cropped up and a few of the stalwarts that make Richmond what it is today.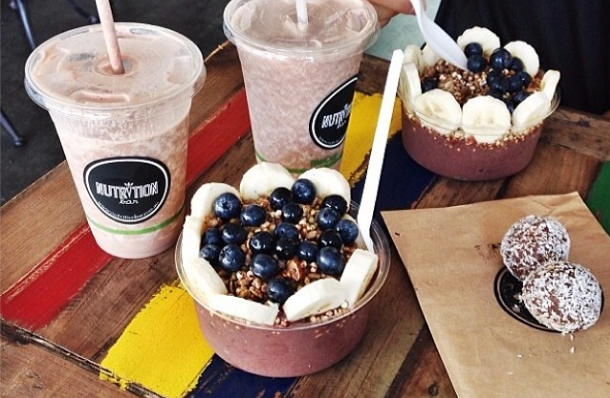 For all those that walk along Swan Street during business hours, you would be forgiven for thinking that Richmond was home to the headquarters of every gym conglomerate the world had ever known. So, given the high amount of protein-laden, tight t-shirt wearing personal trainers in Richmond, it was no wonder Nutrition Bar honed in on this market and opened up shop. They've become the go-to Swan Street purveyors of all things containing quinoa, acai, chia seeds, kale and anything else society can find to put under the superfood umbrella. So pull up a stool, grab an acai bowl and a green smoothie, and before you know it you'll be eating cleaner than Gwyneth Paltrow.
121 Swan Street, Richmond, (03) 9995 4329, thenutritionbar.com.au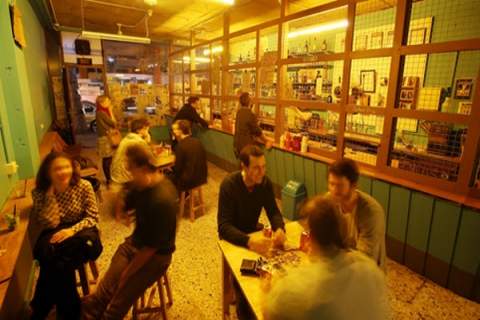 Bar Economico
In direct contrast to Nutrition Bar, Bar Economico is a place where getting liquored up is not only called for, but encouraged. Previously the home of Der Raum, where at one point you needed a swipe card to gain access, Bar Economico has moved in and become a far less stately affair. The ambience in this bar could be described as slum-like and disheveled, but it somehow remains inviting. With a menu that sways heavily towards the rum side of the spectrum, both pirates and bar hoppers will be equally impressed.
438 Church Street, Richmond, bareconomico.com.au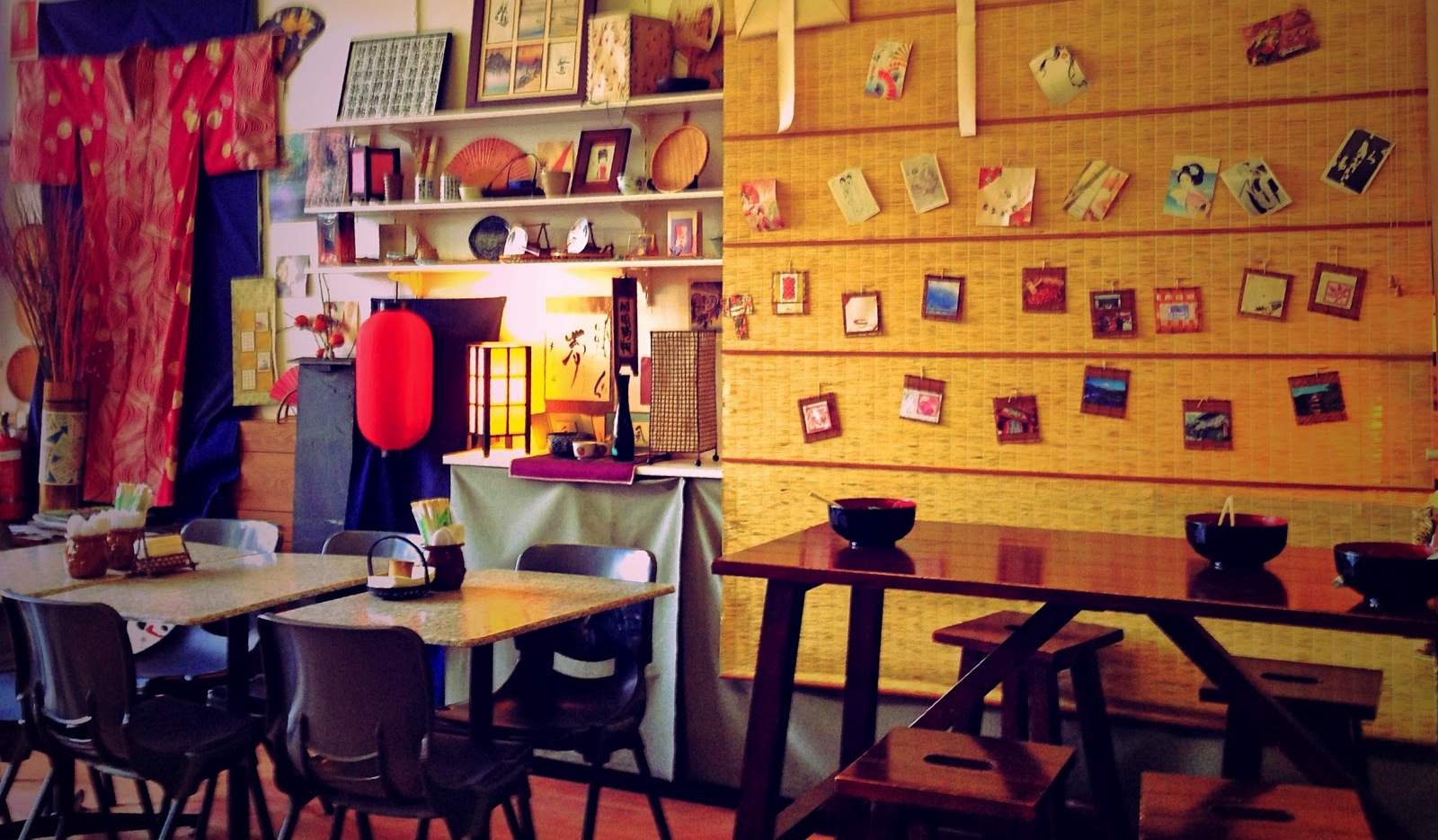 Happy Kappa
Run by the enigmatic, efficiency machine that is Katsu (yes, that is his name!), those who frequent Swan Street at lunchtime will know that there is no place else to get your katsu curry fix. It is rare to find a restaurant that manages to combine consistency and speed without fail, everyday, so much so that it is a common occurrence that your meal will arrive at your table before you do. It has long been said that Katsu is waiting for the day when he will need to take up his post as commander of the universe (and what a glorious universe it will be). But until then, he'll be serving up Japanese fare for the weariest of Richmond natives with a steaming hot side plate of bitterness because he knows he is above all of us. We know it too Katsu, we know it too.
4/85 Swan Street, Richmond, (03) 9428 8672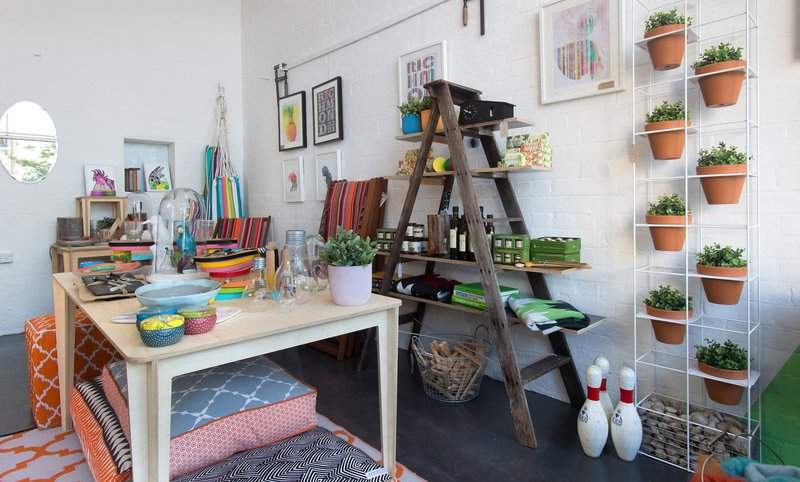 Nelson Brown
Situated a little off the beaten track, 191 Swan Street is yet another charming store that manages to always have impeccably curated windows and shelves full of the best, locally crafted gifts and homewares that Melbourne has to offer. We're not entirely sure who Nelson Brown is, but he claims to be your new best friend — and from the moment you enter the store, owners Leigh and Sue will welcome you like one of theirs. Whether you're in the market for a gift for someone you barely know or are looking for the perfect multi-coloured hammock chair for your balcony, these guys have your back.
191 Swan Street, Richmond, 0437 847 746, nelsonbrown.com.au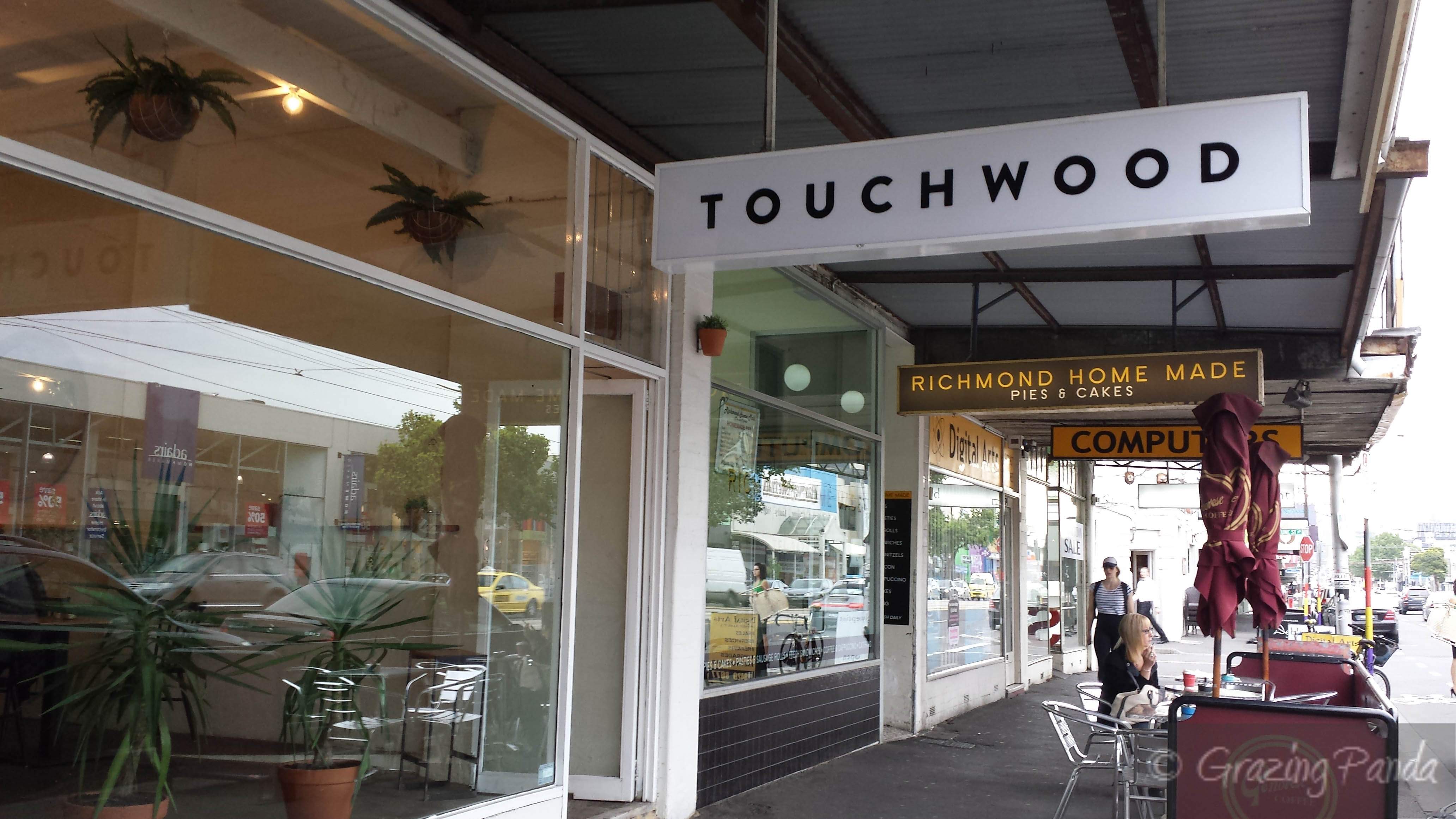 Okay, so just in case you needed another cafe that has incredible coffee, amazing food, a great atmosphere and ridiculously attractive staff, Touchwood is the place for you. This place really needs no introduction, but if you are yet to go, make sure you add it to your list because this place ticks all the boxes. Touchwood is really the needle in the haystack that Bridge Rd was desperately looking for. They've managed to find a balance in giving customers some of the ultra-health conscious options like coconut water and dishes with 'superfoods' in them, but also whacked in things like peanut butter and jelly waffles and wagyu beef burgers. If you choose one thing from each column that cancels out the calories — right?
480 Bridge Rd, Richmond, (03) 9429 9347, touchwoodcafe.com

Cheerio
Being relatively new in the plethora of new places in the Swan Street precinct, Cheerio have formed a loyal following through great coffee and even better personalities. These guys are some of the friendliest faces in Richmond and are also particularly perky in the morning. When we're all stumbling to our 9-5's, these guys give us our coffee and make us feel a little happier about the world. The gypsy ham sandwich complete with bechamel sauce also deserves a mention here, as it is up there on the list of life changing sandwiches. And it'll only set you back $10 — it's really all the therapy you'll ever need!
323 Lennox Street, Richmond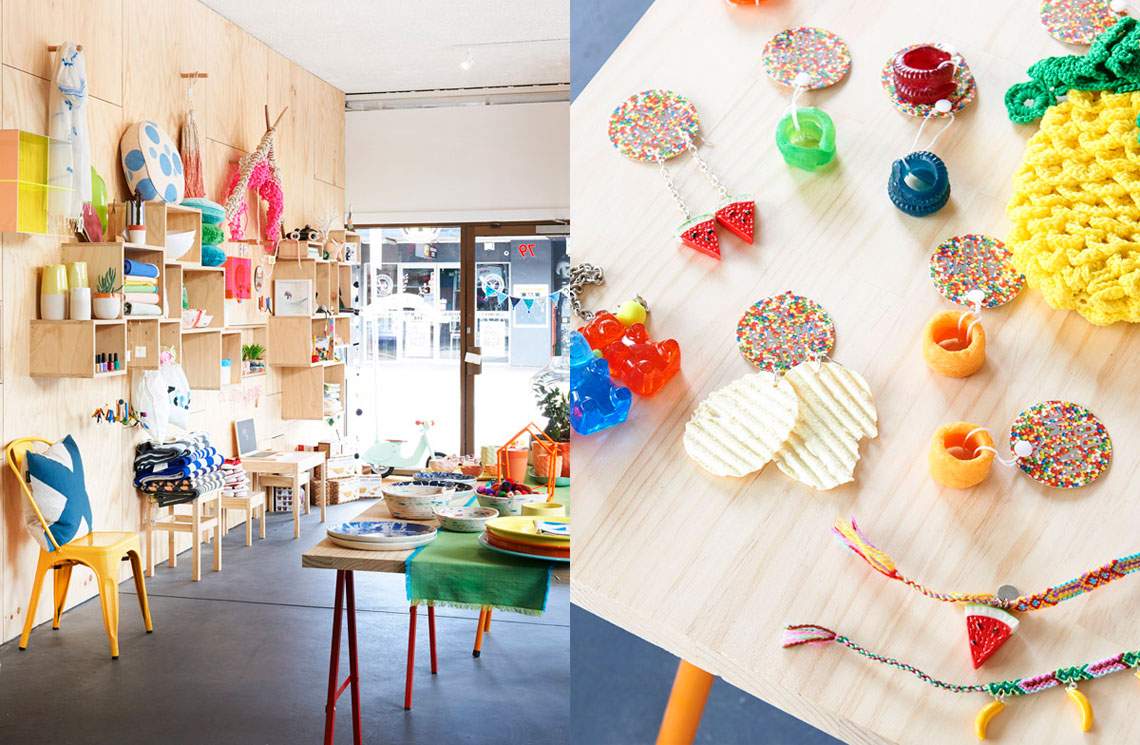 Hut 13
This store is really the first appearance in Richmond of what we like to call the 'Collingwood Effect': the opening of stores that stock lots of nice things that can be somewhat overpriced, but for some reason you find yourself wanting all of them anyway. Whether it be the lure of beautifully finished throw rugs made from the hair of a goat aged between 9 and 12 months or that insatiable desire for plant stands to house your myriad of succulents growing in hand painted, concrete pots, Hut 13 will have you covered. A great store for a casual peruse or buying a present for that person that is a pain to buy for, they sell rings in the form of Cheezels. If that's not something for the person that has everything, then we don't what is.
79 Swan Street , Richmond, (03) 9428 1750, facebook.com/HUT-13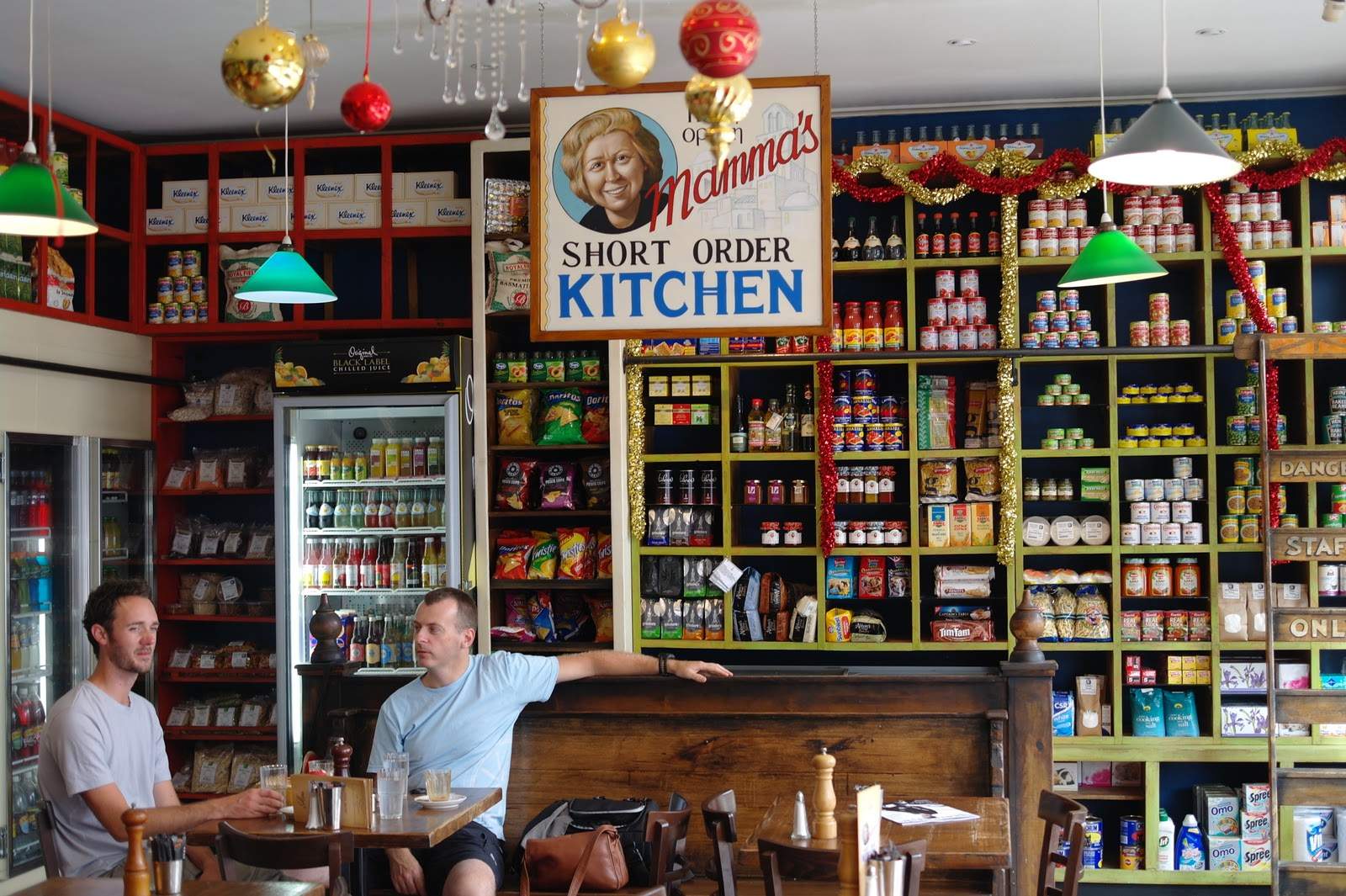 Rowena Parade Corner Store
Opened in 1956 and hidden away in one of the lesser-known pockets of Richmond, the Rowena Parade Corner Store is, without a doubt, one of Melbourne's better-kept secrets. As members of the old guard of Richmond's food scene, they have no shame in presenting their customers with such menu items as BELTAC's, SmERTAC's and decidedly 'outta this world' milkshakes; it's no wonder these guys stay relevant in a cafe scene that sees more change than a tip jar on a Saturday night. This charming cafe is incredibly popular with both Richmond locals and anyone else who knows about it, so keep it on the down low.
44 Rowena Parade, Richmond, (03) 9421 3262, rowenacornerstore.com

Nutrition Bar image credit: Hamish Ward
Published on June 25, 2014 by Tagen Davies