FOOD & DRINK
The Bluffer's Guide to Summer Entertaining
Be the host/hostess with the most/mostess.
The Bluffer's Guide to Summer Entertaining
Be the host/hostess with the most/mostess.
---
The really great thing about summer is that entertaining flies no matter what time of day. Whether a lazy picnic, a barbeque lunch or a knockout dinner party is your fancy, you can do it on the cheap and cheerful if it's summertime. We'll take you through a day of dining to delight the senses and suit the budget.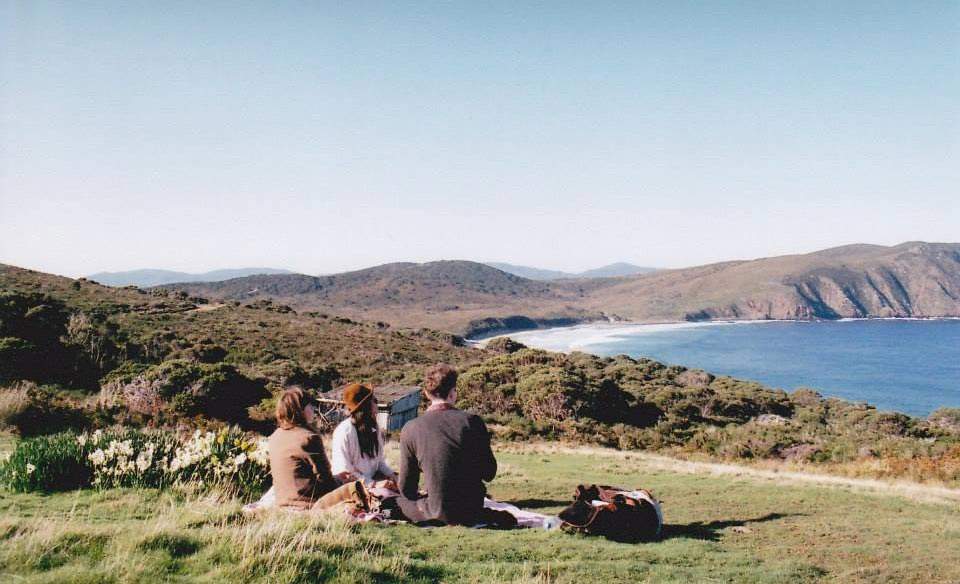 Day: PICNIC
Two words: Potluck Picnic. We love gatherings we don't have to organise ourselves nearly as much as we love impressing each other with our innovative/shameful/purchased dishes. If you want to divvy up the dishes (salad, sweets, nibbles, etc), do that, but it's even better if you can cover the bases yourself and let others fill in the blanks.
For food, sort out a frittata, some dips and pull apart bread, and a good old fashioned barbecue chook for plate fillers. Some hearty salads are a must — think rice salad, pasta salad and a simple garden. Pack everything into a cooler and don't forget the bag of ice. Food storage containers are a lifesaver — if the picnic's going as great as you hope it will, you'll be distracted by the fun and games while the ants and insects* are gorging themselves on your camembert. Serve everything buffet style.
Picnics are all about the bits and pieces. Some pointers: forget paper plates, paper napkins and plastic cutlery — clunky and causes loads of wastage. A set of linen napkins from a budget store are super cheap and they look fancy. Likewise, platters are good value, last forever, and quick and easy to clean. If you've got plastic KeepCups, use those for drinks. Don't forget the rug and think about music: jazz is great any time of day and a little Bill Evans goes a long way. If you're planning on your humble picnic rolling into the sunset ,just make sure your playlist can go the distance.
*be a hero and bring a whopping citronella candle.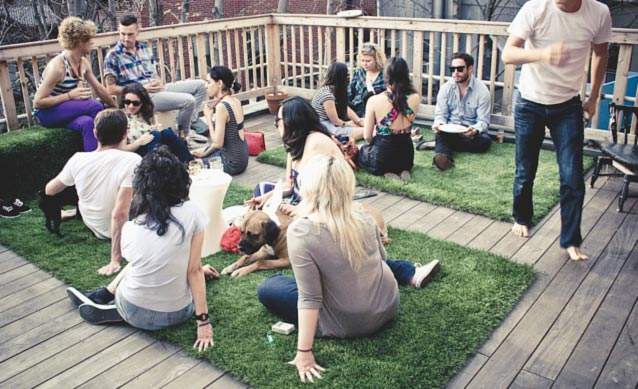 Afternoon: BURGER BARBEQUE
Barbeques are great because they're all about the BYO. You can use your crockery and cutlery and get the dishwashers happening or a couple of eager beavers on the dishes to minimise cleaning up.
For nibbles, forget bags of chips and packets of dips and cheese: it all adds up to dollars and a spoilt appetite. Make a batch of tortilla chips using a bag of flat bread sprinkled with oil and salt and rubbed with garlic. Cut into triangles and pop in the oven. A quick guacamole using full cream yoghurt to mix will help you out, or else one of those inexplicably excellent layered Mexican dips that still make the odd appearance at suburban baby showers.
For food, hamburgers all the way — but they don't need to be boring. It's all about what you add to the mince to make it a treat. Chop up a bunch of parsley, sauté some onions, tear up some fresh bread — you want small chunks, not those fine little breadcrumbs — crack a couple of eggs and add some fresh chilli or flakes, salt and pepper. You're good to go.
Grab some good buns or a good loaf of crusty bread; forget those trendy mini buns, you want something to sink the teeth into. Grilled onions and tinned beetroot are must-haves, along with chopped tomatoes and iceberg lettuce. Think bacon, cheese and pineapple for extras, or consider a homemade garlic bread.
And dessert? Pavlova is super cheap to make: get a good recipe, some seasonal fruit, a nice thick cream whipped with a little caster sugar and vanilla essence, and you're everyone's best friend.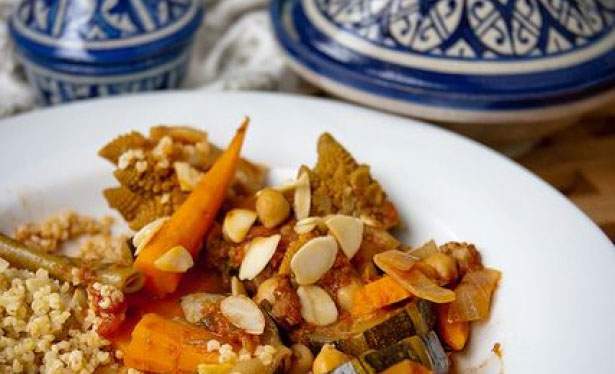 Night: MOROCCAN SUMMER PARTY
This summer, let's head to Morocco. There are loads of yummy vegetarian dishes which are always cheaper than meat — keeps everyone happy as long as it's delicious.
Start with dips. Making your own is way cheaper and a great point of conversation. If you don't have a food processor, borrow one for the occasion. Serve hummus and capsicum dip with sprigs of coriander and fresh, bright vegetables for dipping.
For drinks, do a Moroccan-style sangria by adding loads of fresh mint. Serve in whatever you've got — plastic coloured cups are just as good as tall glasses. If you're skint, have guests each bring a cheap bottle of red. Then all you're forking out for is a bit of white rum, tea and fruit.
Dinner is a Moroccan vegetable tagine — so easy and time effective. It looks like pumpkin, sweet potato, zucchini and carrots boiled up and combined with a homemade harissa paste. Make sure you add sauteed onions, garlic and chilli; whack in a few tins of tomatoes and some lemon juice; and then let it all cook up so it forms a nice sauce. Have a bunch of small bowls laid out on the table filled with finely sliced almonds, mint and coriander for sprinkling on top. Serve the tagine on a bed of quinoa (or if the budget is super low, couscous).
Dessert is spicy poached pears in red wine. Skin your pears, chop them up into quarters, fill a saucepan up with red wine, chuck in a couple of sticks of cinnamon and some brown sugar and a couple of cloves, and cook for around 40 minutes. Spend what you've saved on economical cooking on a snazzy carton of vanilla ice cream.
Presentation-wise keep this one simple; the load of fresh, colourful, tasty food and drink carries the evening alone. If you do want to tizz the place up, it's all about loud, bright accessories — red napkins, a loud tablecloth and bunch of bright flowers in the middle of the table for the win.

Picnic image by Lindsay Smith.
Published on December 05, 2013 by Ashleigh Synnott