FOOD & DRINK
The Ten Best Pizzas in Sydney
Forget cheeseburger stuffed crusts; seek out these Italian gems and get the real deal.
Forget cheeseburger stuffed crusts and meal deals with 5 litres of Pepsi Max; visiting a soulless pizza chain in Sydney is a mortal sin. There are so many places that have mastered the art of the fine Italian dish, it's only a question of picking one. Here are our ten favourites that keep us coming back for stretchy Buffalo mozzarella, pillowy bases and perfect toppings.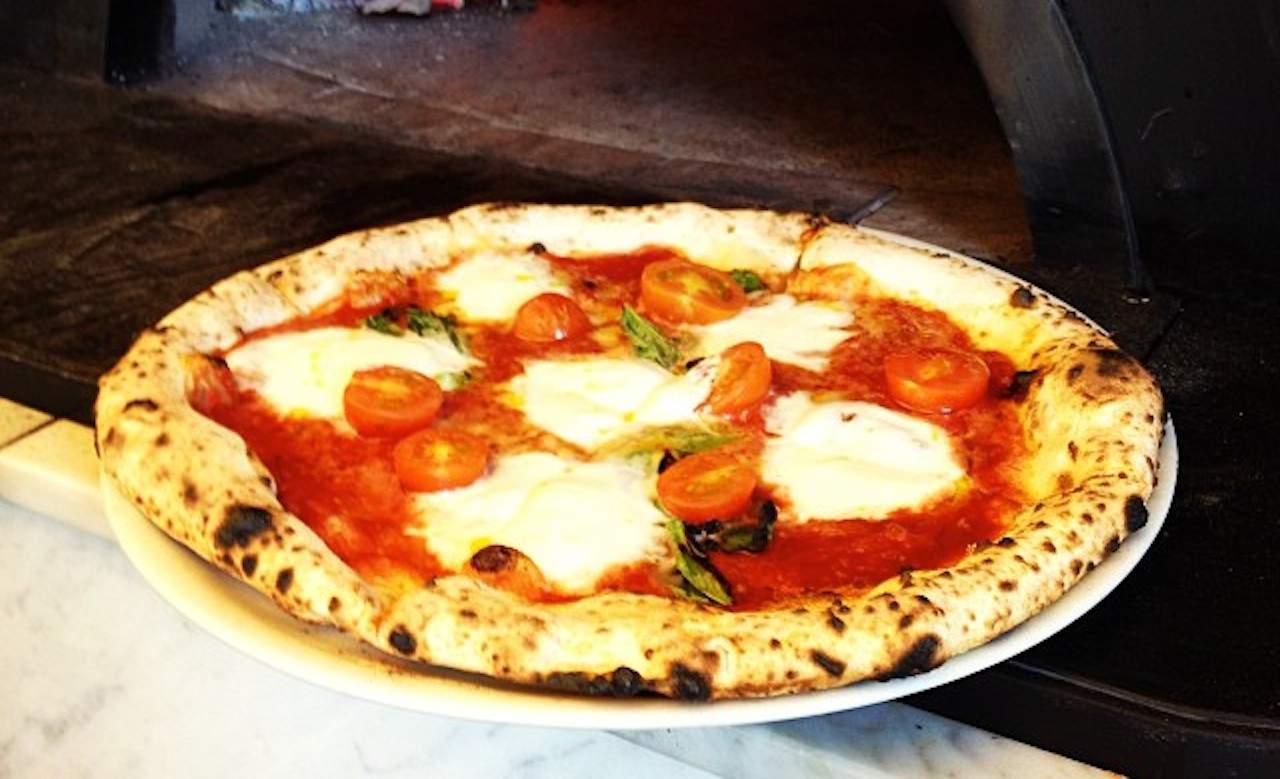 It's easy to devour an entire pizza to yourself here — and unashamedly so. The Mario crew has built a solid reputation in Surry Hills with Pizza Mario, and although the Rosebery branch offers a more extensive menu, the pizza's just so good it'll sabotage your ability to try anything else.
Housed in a former cannery, it's a large and open space — possibly selected to house the big red oven. Toppings are minimal yet deliciously paramount. Take, for example, the gorgonzola con radicchio ($21.50) or the full-flavoured Calabrese with salame, mozzarella and olives ($23). Traditionalists will love the Margherita, while calzone fans should opt for the Salame — oozing with soft ricotta, melted mozzarella and black pepper. It's all stupidly delicious.
36 Morley Ave, Rosebery; (02) 9669 2242; www.damario.com.au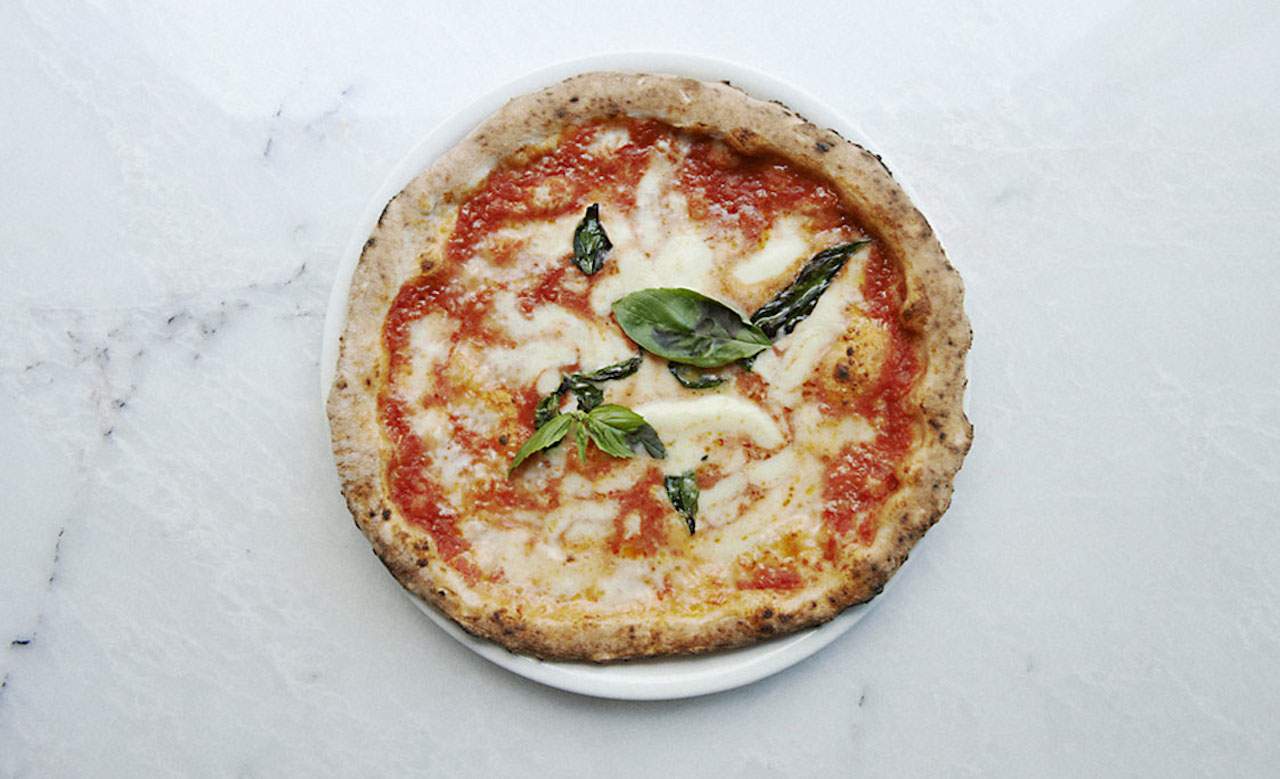 This could get messy: Orazio recommend that all their dishes are best shared. We recommend however, that dining solo is a better option so as to enjoy these exceedingly brilliant 32cm pizzas all to yourself. Handmade and cooked the Neapolitan way in the enormous wood-fired brick oven, it's like Naples has landed in Bondi. They've nailed modest topping combos with crusts that yield a good amount of puff and blistered burns, causing jaws to drop left, right and centre.
The Pagnuttiello ($22) is topped with ricotta and fior di latte to soften a fiery salame and black pepper; the Friarielli ($24) has smoked mozzarella, sausage, broccoli rabe and chilli and will have tongues wagging. But the apple of our eye is the Siciliana ($20) with eggplant, ricotta and tomato — we warned you, dine alone or bring your whip.
3/75-79 Hall Street, Bondi Beach; (02) 8090 6969; www.daorazio.com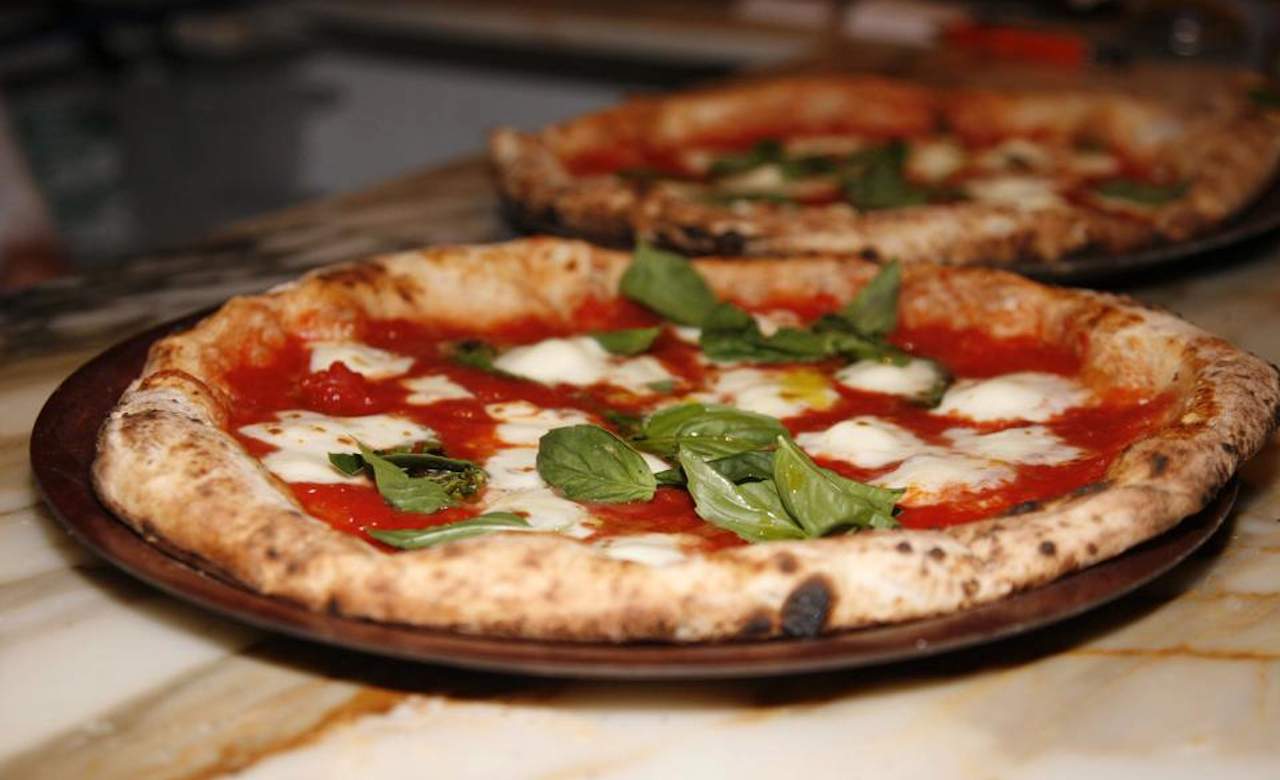 This south King Street pizzeria was a pleasing addition for the Newtown locals, after venturing to Norton Street became a bit tiresome when you just wanted a decent pizza. Pizzas at Gigi are authentically (and lawfully) made the Napoletana way: hand-kneaded, laden with traditional toppings and cooked in a woodfired oven. Sheer dedication equals sheer deliciousness.
Purists can sate a craving for a true Margherita ($17), laden with their homemade tomato sauce and basil so fresh you're expecting to see soil. Truffle oil devotees will devour the Patate ($19), where it's lightly drizzled over potato, Buffalo mozzarella, fresh rosemary and just enough garlic to keep the vampires at bay. But we're forgetting about the 4 Formaggi ($19.50) — the pride of the kitchen and a cheesy, melting disc of pure heaven. And because you're in Newtown, quench your thirst with a beer at one of the many drinking holes nearby.
379 King Street, Newtown; (02) 9557 2224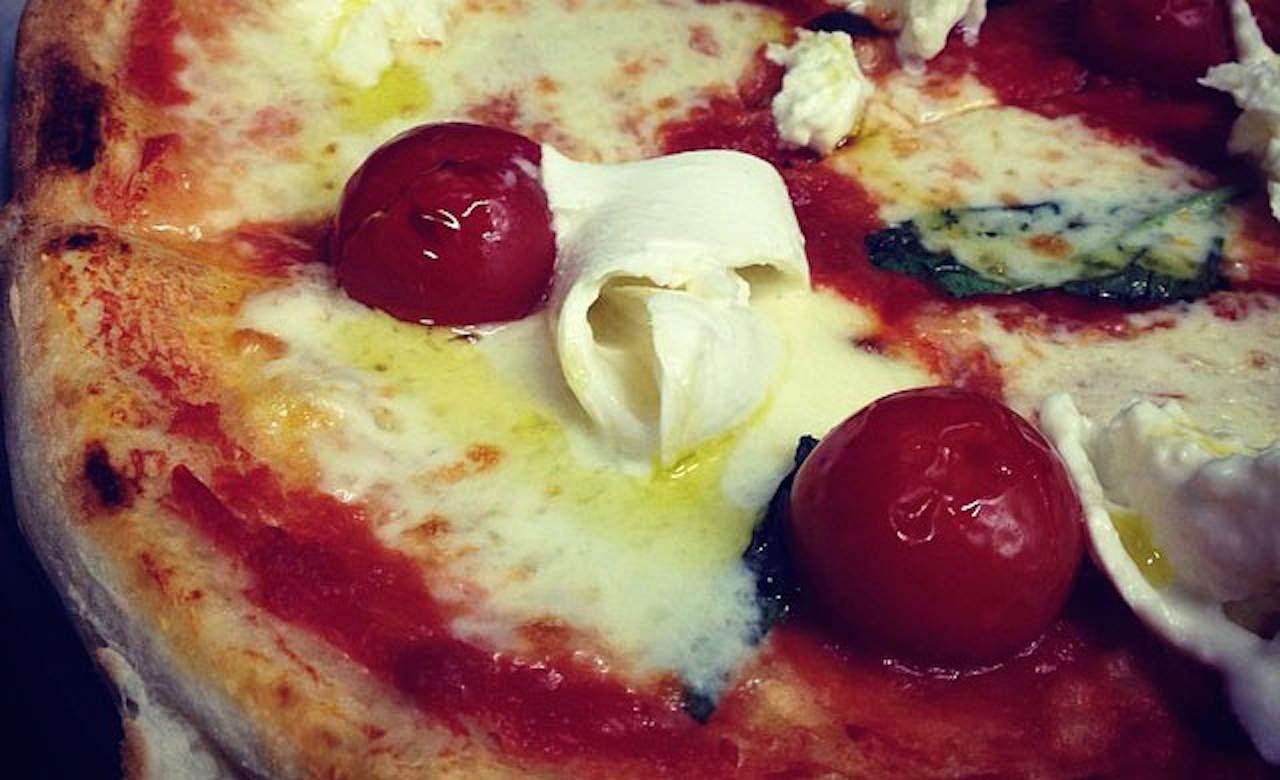 No half-half. No ham and pineapple. Only Italian mozzarella. Only Italian toppings. It might sound like you're back in the classroom, but dining at Rosso Pomodoro is an authentic Italian experience that tops any biology lesson — the lengthy queues a sheer reflection of why. The restaurant is small and in typical Italian form can be a tad noisy.
Nonetheless, it's all about the pizzas that are reassuringly crispy and slightly blistered. We could go on and on about all the delicious pizzas at Rosso, but absolute standouts would have be the bresaola with rocket and parmesan ($22) and the calzone with salami and olives. Vegetarians will be delighted with the Funghi ($19), but it's the Della Casa with Italian sausage, hot salami, baby spinach and parmesan that takes the cake (or pizza?).
91/24 Buchanan Street, Balmain; (02) 9555 5924; www.rossopomodoro.com.au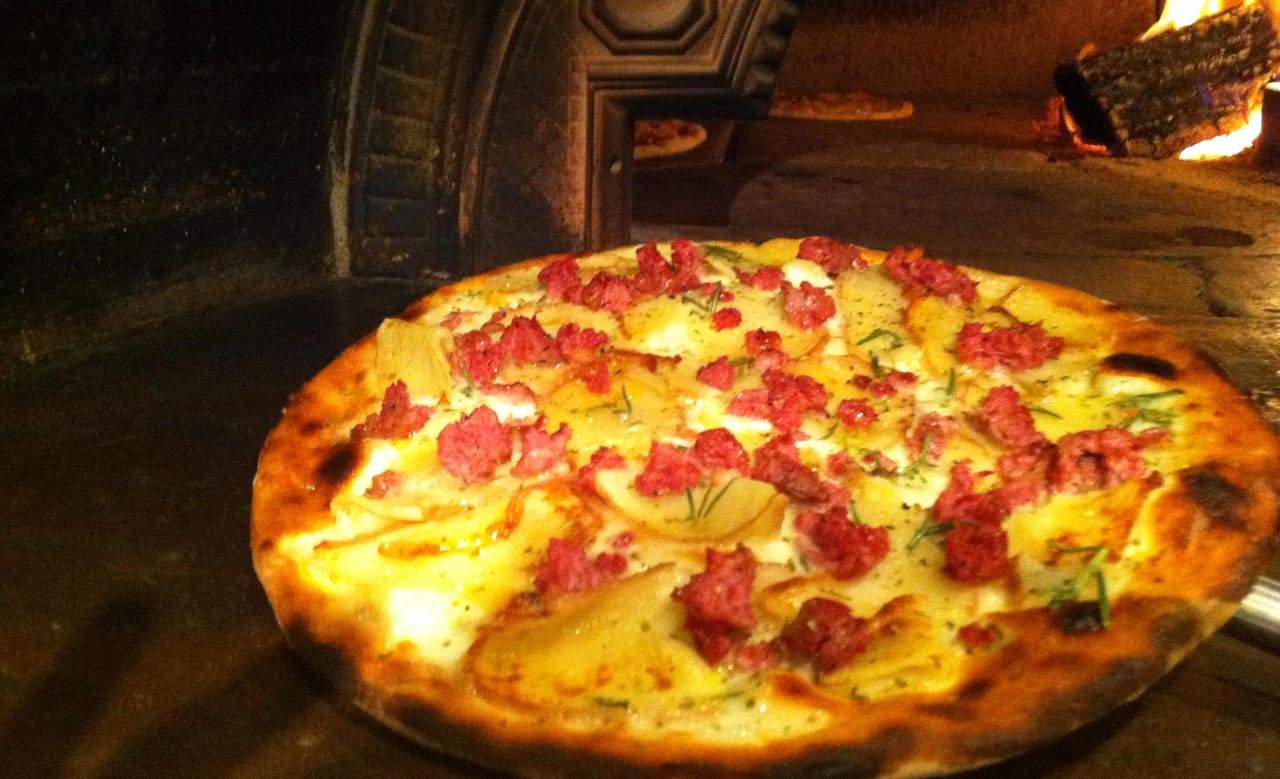 Oh Moretti, how we adore thee. Set back from Leichhardt's busy Norton Street hustle, 17 years on this strip is saying something. That authentic pizzeria air hits you the moment you're in there and it's like some sort of voodoo. You're half expecting to start speaking fluent Italian. But we shan't get too carried away: we're here for the pizza (although other mains are equally as tempting).
Crunchy and thin throughout — not even a raised border in sight, the focus is on the toppings. Pizza bianche (white base) options are aplenty: opt for the Trastevere ($24.50) if you fancy Roman sausage with potato and rosemary, or Oscar ($24) with mascarpone and prosciutto. Get the napkins out if you're ordering the rosse (tomato base) — the saucy discs are even more dribble-worthy. We got Spagna ($24.50) with garlic, prawns, artichoke hearts, basil and chilli and a Jema ($24.50) with chorizo sausage and heaven-sent Buffalo mozzarella. Whatever you choose, don't forget you're as close to Italy as you'll be for awhile, so make room for their famous tiramisu ($14.50).
47 Norton Street, Leichhardt; (02) 9568 1354; www.caffemoretti.com.au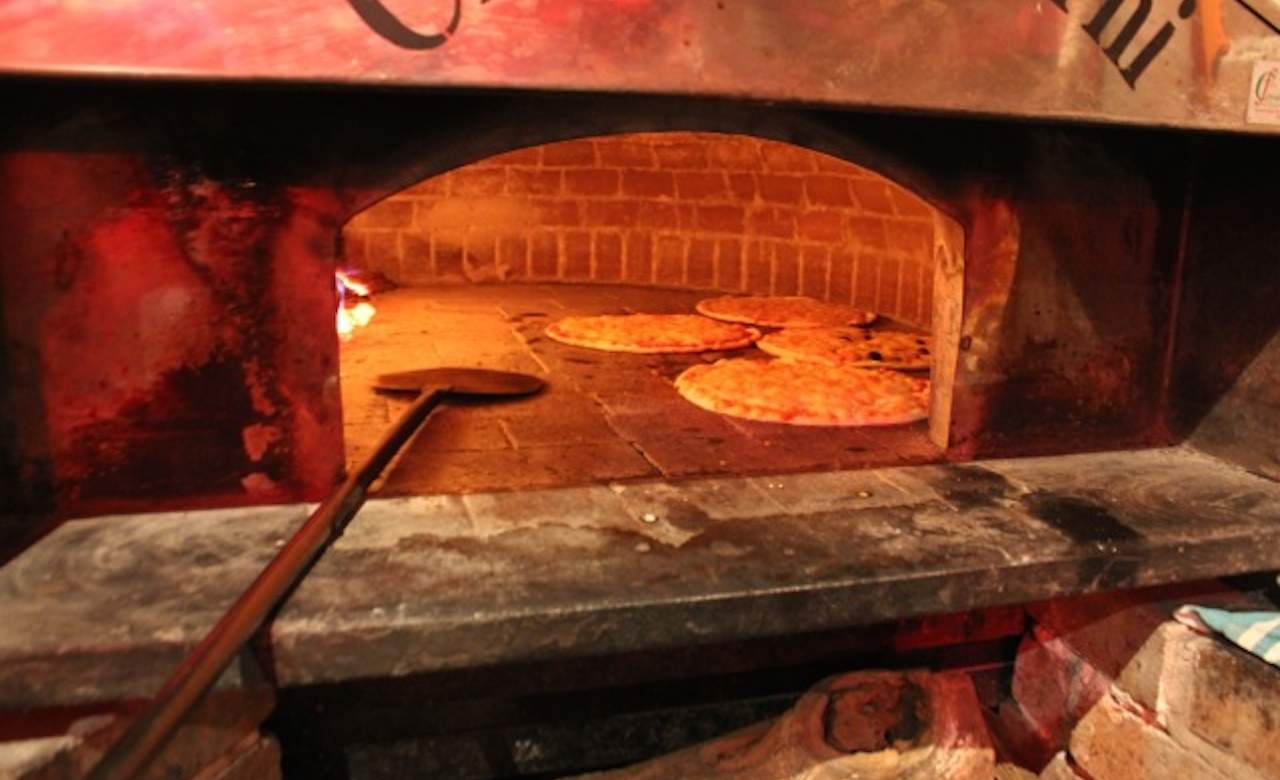 La Disfida is an institution. It even makes the pizza scholars of Sydney weak at the knees at the sheer mention of the street name. Pizzas with minimal toppings are swept in and out of the fiery oven in swift succession, and the place is routinely humming. And they're all humming for one thing only: pizza.
To get straight to the point, La Disfida do an outstanding rendition of the Margherita ($22): the smattering of tomato, mozzarella and basil lay the perfect foundations for a charming classic. Yet it's the Tartufa ($26) that keeps them coming back. It's not the most beckoning of titles for a pizza, but honestly, when they've put wild mushrooms, prosciutto, mozzarella and truffle on a round of dough that's been woodfired to perfection, are you really going to call the name police? And just quietly, should you decide to whet the appetite with some starters, the polenta chips with gorgonzola sauce ($17) are gob-smackingly delicious.
109 Ramsay Street, Haberfield; (02) 9798 8299; www.ladisfida.com.au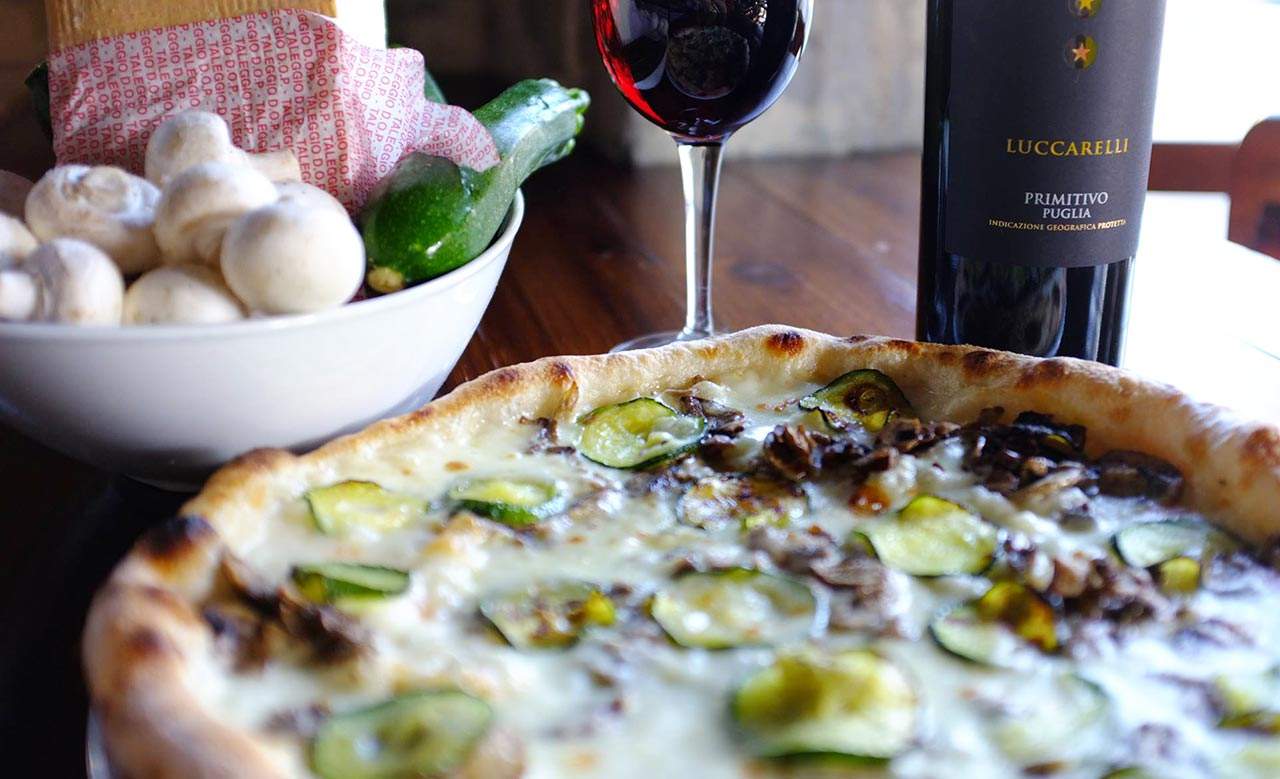 Another one where you have to stick to the rules — but this one is a matter of life and death, apparently. Requests for changes and modifications for your pizza at both the popular Surry Hills and Bronte pizzerias will be 'politely declined'. You needn't worry though, as Vacanza plays by the rules; that old Italian philosophy that less is more. And it's all hideously simple and scrumptious. Think roast pumpkin, triple smoked ham, ricotta and sage; pork and fennel sausage, fior di latte, garlic and broccoli; or even Swiss roasted mushrooms, truffle oil and grated pecorino.
The cult favourite — Il Pizzaiolo del Presidente Diavola with hot Calabrese salami, fresh chilli and olives — is a must-order. However, in the interest of maintaining friendships post-meal, it's best to declare the no-sharing rule from the start: you'll want this one all to yourself (alternatively, dine solo so you can sinfully scoff one to yourself).
261 Bronte Road, Waverley, and Vacanza in the Hills at 414 Bourke Street, Surry Hills; (02) 9090 2089; www.vacanza.com.au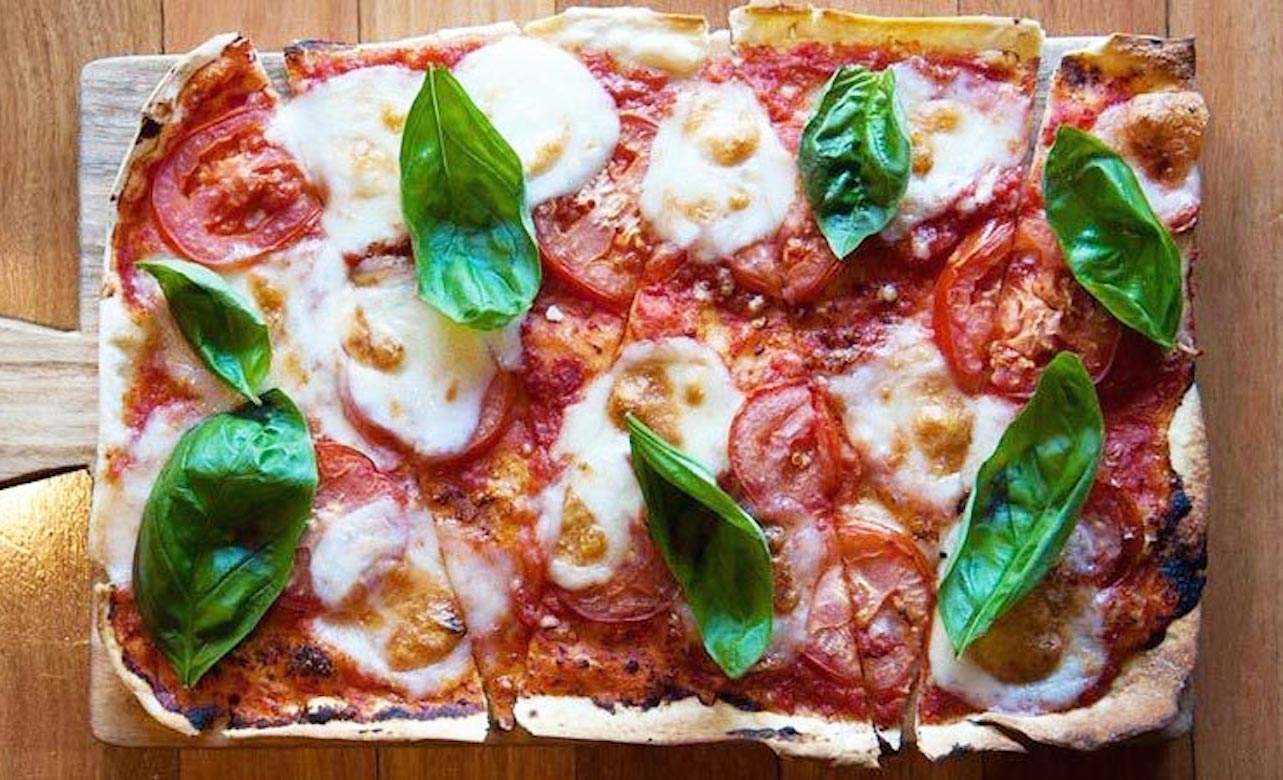 Ok, so it may not be the quintessential pizzeria, but you can forget any tacky surf 'n' turf here; the rectangular pizzas are just too good to pass up. The bases are faultlessly chewy, toppings are simple and tasty, and you can even down it with a tempting cocktail or craft beer.
Special mention goes to the vegetarian pizza bianche — it'll surprise any keen carnivore with mushrooms, pumpkin, zucchini and Treviso radicchio. Other varieties include pork and fennel sausage with artichoke, or a sopressa, eggplant, peppers and roast onion combination (all $18). The Clock is certainly proof that you don't need an Italian waiter serving you pizza for it to taste damn fine.
470 Crown St, Surry Hills; (02) 9331 5333; www.clockhotel.com.au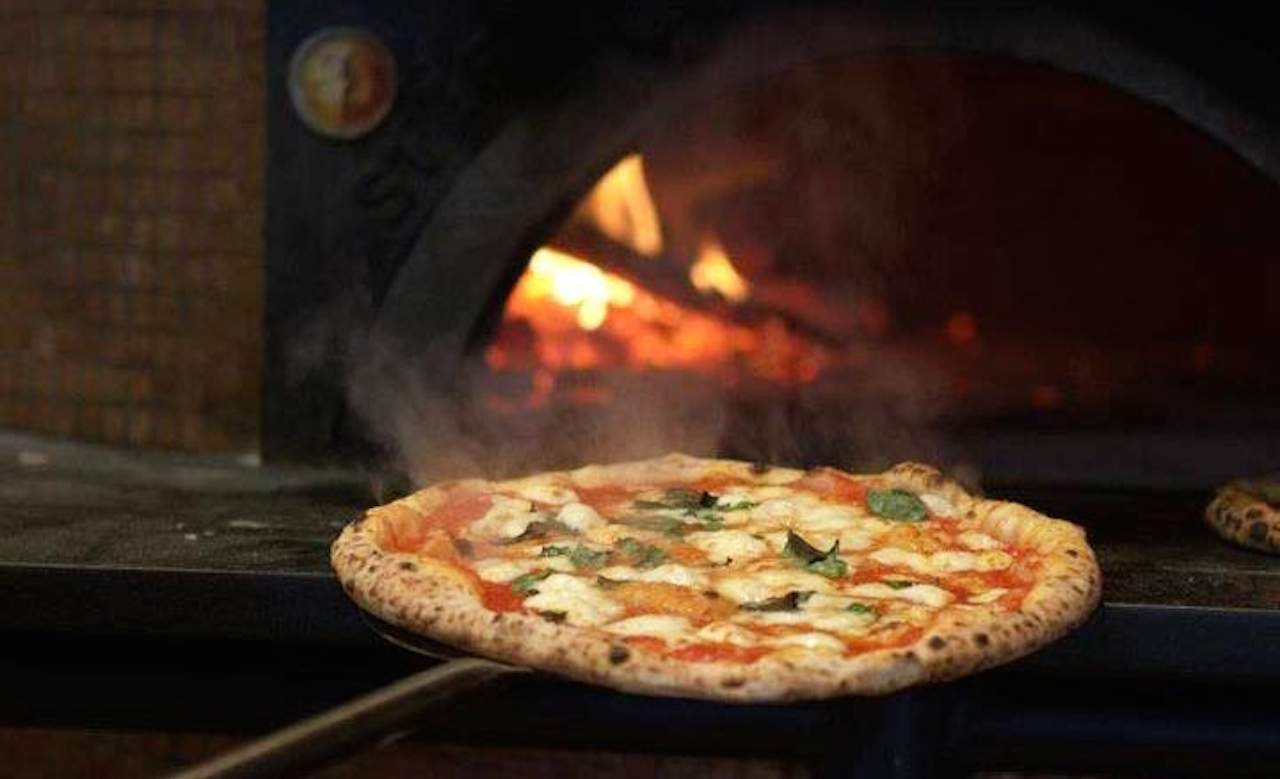 As far as dining experiences go, this one can be a bit stressful; they pack in a horde of people here, with waiters in headseats frenziedly serving them all. But people are here for a reason; the pizza is stellar. And if you're in a big group, you can get a one or two metre pizza, which is basically as good as life gets.
141 Longueville Road, Lane Cove; (02) 9428 3297; www.vianapolipizzeria.com.au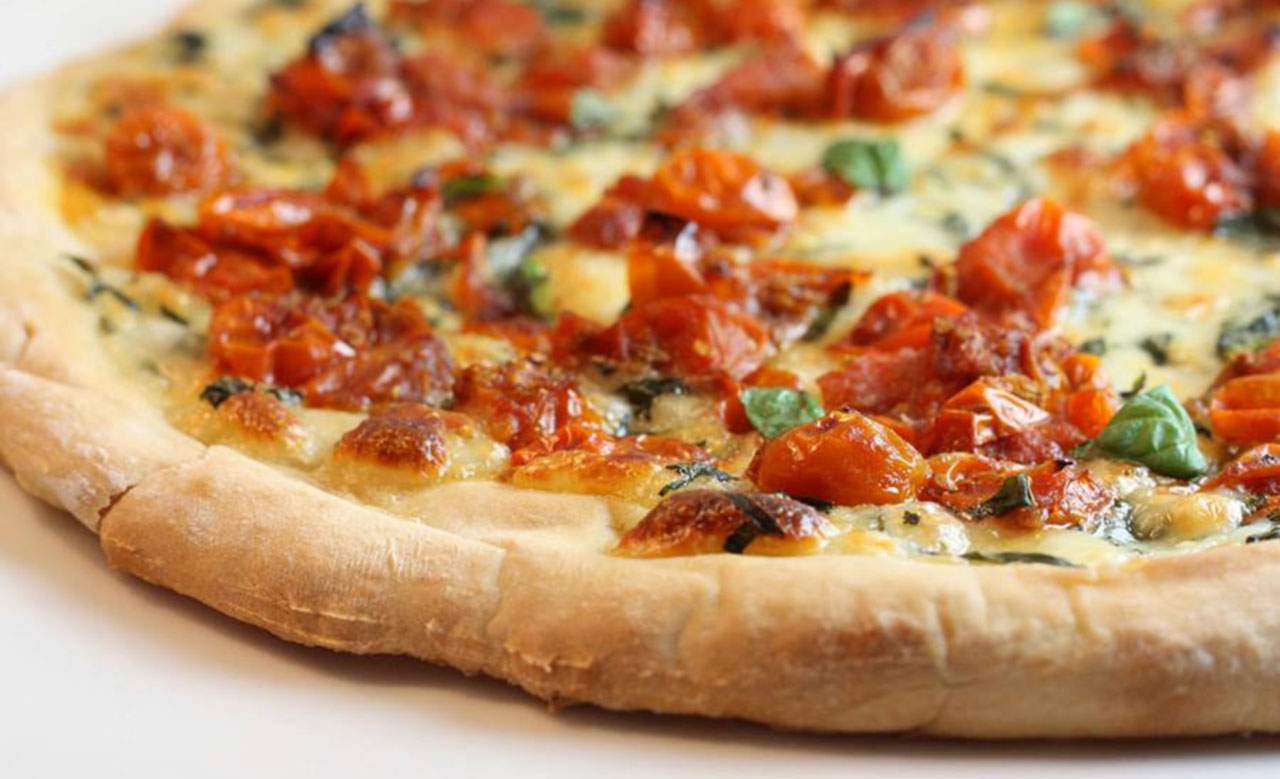 The adoration of Pizza Birra, one of the first bastions of the Surry Hills dining scene, hasn't waned. This Crown Street operation still packs out every night, with both creatives and businessmen arriving to satisfy their craving for a genuine pizza complemented by an all-Italian wine list.
The Frutti di Mare ($25) is a seafood lover's delight and spice fiends love the Lucifero ($22) and Diavola ($22) — both pepped up with chilli and salami. The vegetarian choices are laden with everything from your mum's veggie patch, and calzone lovers unite: you will not be wanting to share your Classico ($23). Oozing with three different cheeses, it'll be an embarrassingly rapacious consumption, but totally worth it.
1/500 Crown St, Surry Hills; (02) 9332 2510; www.pizzabirra.com.au
Published on July 31, 2014 by Aimee Sics