FOOD & DRINK
Young Henrys Has Created ANZAC Biscuit Flavoured Beer
Named for Sydney's newly resurrected WWI memorial statue.
Young Henrys Has Created ANZAC Biscuit Flavoured Beer
Named for Sydney's newly resurrected WWI memorial statue.
---
Sydney craft beer dukes Young Henrys have teamed up with the Marrickville Council to create a beer that tastes like ANZAC biscuits — just in time for the 100th anniversary of the ANZAC landing at Gallipoli.
The new ale's been dubbed 'Winged Victory', after a World War One memorial statue created in 1919 the council has resurrected. On Sunday, April 19, you'll get to taste the biccie brew for the first time and see the statue's glorious unveiling at Marrickville Town Hall.
"The Council approached us," Richard Adamson, co-owner of Young Henrys, said. "We thought it sounded like a really good community project. The statue is an amazing part of the area's local history and a gift for the people."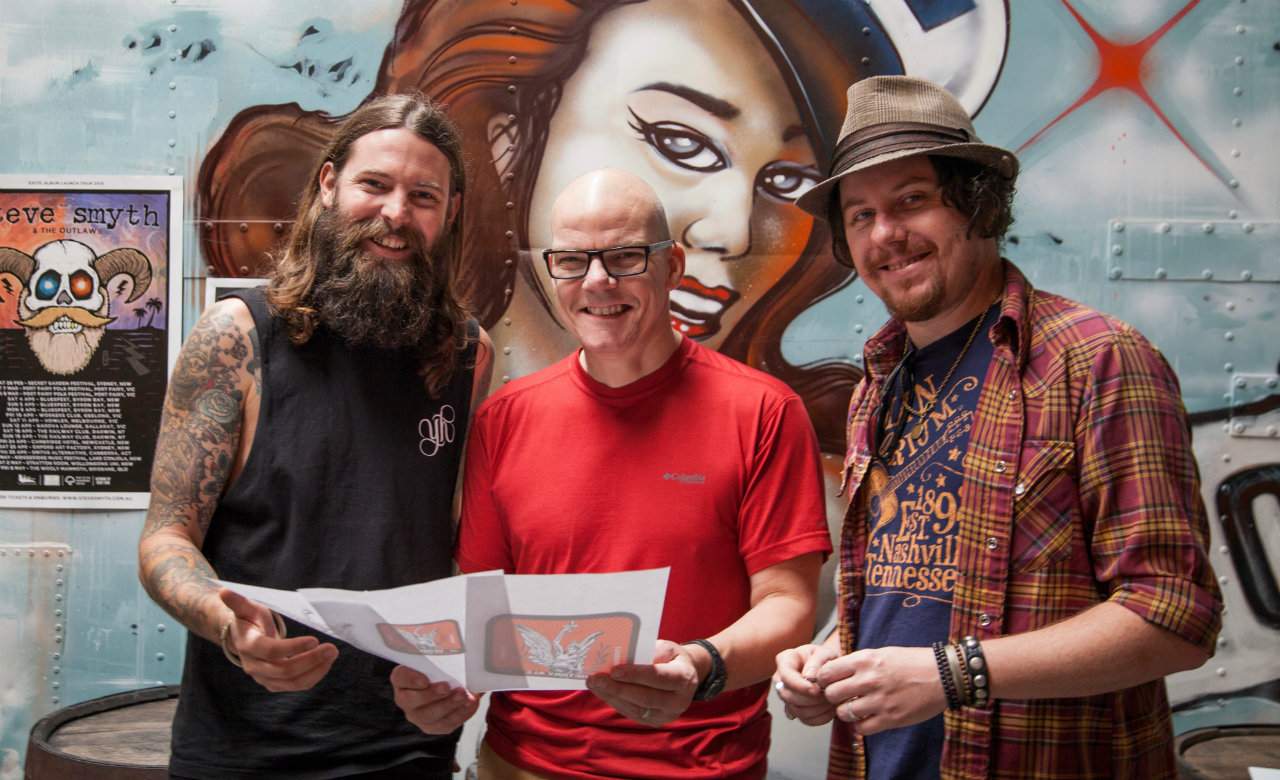 Young Henrys were given creative licence to conjure up an appropriate flavour profile. It turns out that using ANZAC biscuits for inspiration was the obvious choice. "We thought it would be a lot of fun," Adamson said. "We smoked the malt ourselves and then burned rosemary, which is a symbol of remembrance. Getting them all to balance well with spices was a bit of a challenge, but we threw caution to the wind." In addition, the hops came from both Australia and New Zealand, in honour of the soldiers who fought at Gallipoli.
The statue is the work of Gilbert Doble, a local sculptor. It depicts the Goddess Nike, who, in Greek mythology, symbolised victory, success in battle and peaceful competition. And it commemorates 457 soldiers from Marrickville who died during World War One.
The Winged Victory ale launch will happen at Marrickville Town Hall on Sunday 19 April at between 11am and 3pm. There's also going to be a parade and a photography exhibition on the day as part of the event. Entry is free.
Image: ANZAC biscuits from Low FODMAP.
Published on April 10, 2015 by Jasmine Crittenden