FOOD & DRINK
Jimmy Brings Delivers Booze in 30 Minutes So You Can Have Spontaneous Drinks in Lockdown
Fancy a few tinnies, a cold bottle of wine or an Aperol spritz right now? Jimmy's got you.
Jimmy Brings Delivers Booze in 30 Minutes So You Can Have Spontaneous Drinks in Lockdown
Fancy a few tinnies, a cold bottle of wine or an Aperol spritz right now? Jimmy's got you.
in partnership with

He's quick, he's nimble and he has what you need to get through lockdown. Jimmy Brings is a booze delivery service that'll bring wine, beer and spirits to your doorstep in an unbeatable 30 minutes or less — from that bottle of champagne for an unexpected iso engagement celebration to a Couch Cuddle Pack of shiraz and Toblerone to spice up iso movie nights.
Old-mate Jimmy has been delivering the goods since long before COVID-19, starting out as a late-night service in Sydney in 2011, dropping off extra drinks, snacks and even ciggies for your out-of-hand house parties. Those were the days. Now Jimmy is all grown up, with not only a long-serving history in Sydney but also a suite of drivers in Melbourne, Brisbane, Gold Coast and further afield. He's still peddling alcohol on demand, but things have stepped up a notch and you can now add in a bottle of hand sanitiser, ice and a pack of Jonny Condoms for those wild nights at home.
The booze offering is a small-but-mighty range that's taste-tested by the Jimmy Brings team, and wine descriptions will make you smile. Those after organic wines can find low-preservative, punchy wines from Speak No Evil, Il Villagio and Farm Hand. There's also whites, reds and sparkling from Jolly Trotter, Heritage House and Covielle. And if you're stocking up for the long haul, there are wine bundles starting from $49.99 for six — around $8 a bottle.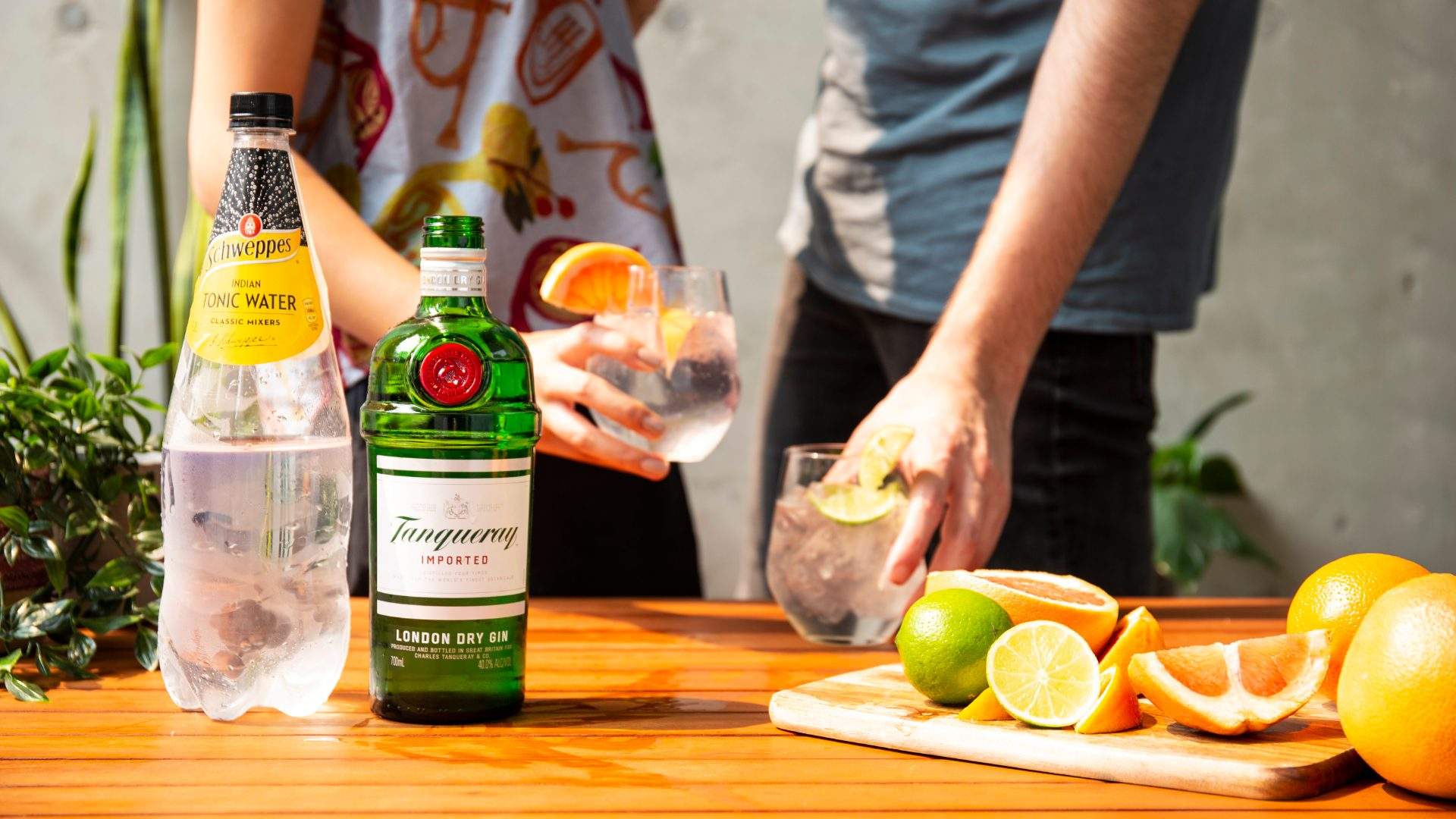 On the spirits and mixers front, you can make things super easy with Cheeky G&Ts, Skinny Soda and Moscow Mule packages that scoop up all the necessary ingredients for you, including soda, ice and limes, so you can add to cart without having to think too much about the logistics. A Dirty Daiquiri starter pack is $49.99 and an Aperol Spritz pack, just $42.99.
Your beer, wine and bubbles are delivered cold and, as always, you can order seven days a week until 11.59pm in Sydney, and until 11pm in Brisbane and Melbourne — orders must be placed 30 minutes before closing time.
Though they can't leave alcohol unattended, Jimmy Brings drivers are operating low-contact deliveries during COVID-19 times, including leaving bags on the ground and sighting your ID without handling it directly, so everyone's kept safe and happy.
Never used Jimmy Brings before? Download the Jimmy Brings app and use the code 'CONCRETE' to get $10 off your first go. That's two packets of Nobby's mixed salted nuts, right there. Lucky you.

Check out what Jimmy Brings can offer in your suburb. Offer expires on July 30, 2020. 
Published on April 22, 2020 by Emma Joyce