FOOD & DRINK
MasterChef Successes Who Have Shaped Australia's Food Scene
Five chefs who have changed how we eat, what we eat and where we source our food.
MasterChef Successes Who Have Shaped Australia's Food Scene
Five chefs who have changed how we eat, what we eat and where we source our food.
---
in partnership with

Snow Eggs, passionfruit puddle pies, Buddha's Delights... these dishes have all made marks on Australia's culinary landscape. And they were all created — or brought long-lasting fame — on MasterChef Australia. Last month, the reality cooking show, which aims to unearth the nation's best home chefs, launched its tenth season. Yep, it really has been a whole decade since Julie Goodwin and Poh Ling Yeow went head-to-head in the final episode of Season One.
To celebrate the anniversary, we've partnered with MasterChef Australia to take a look at its impact on our national foodie scene. Here are five chefs who, since appearing on the show, have continued to shape how we cook, what we eat and where we source our food. Even if you're not a devotee of the show, chances are, you've fallen under their influence one way or another, somewhere along the way.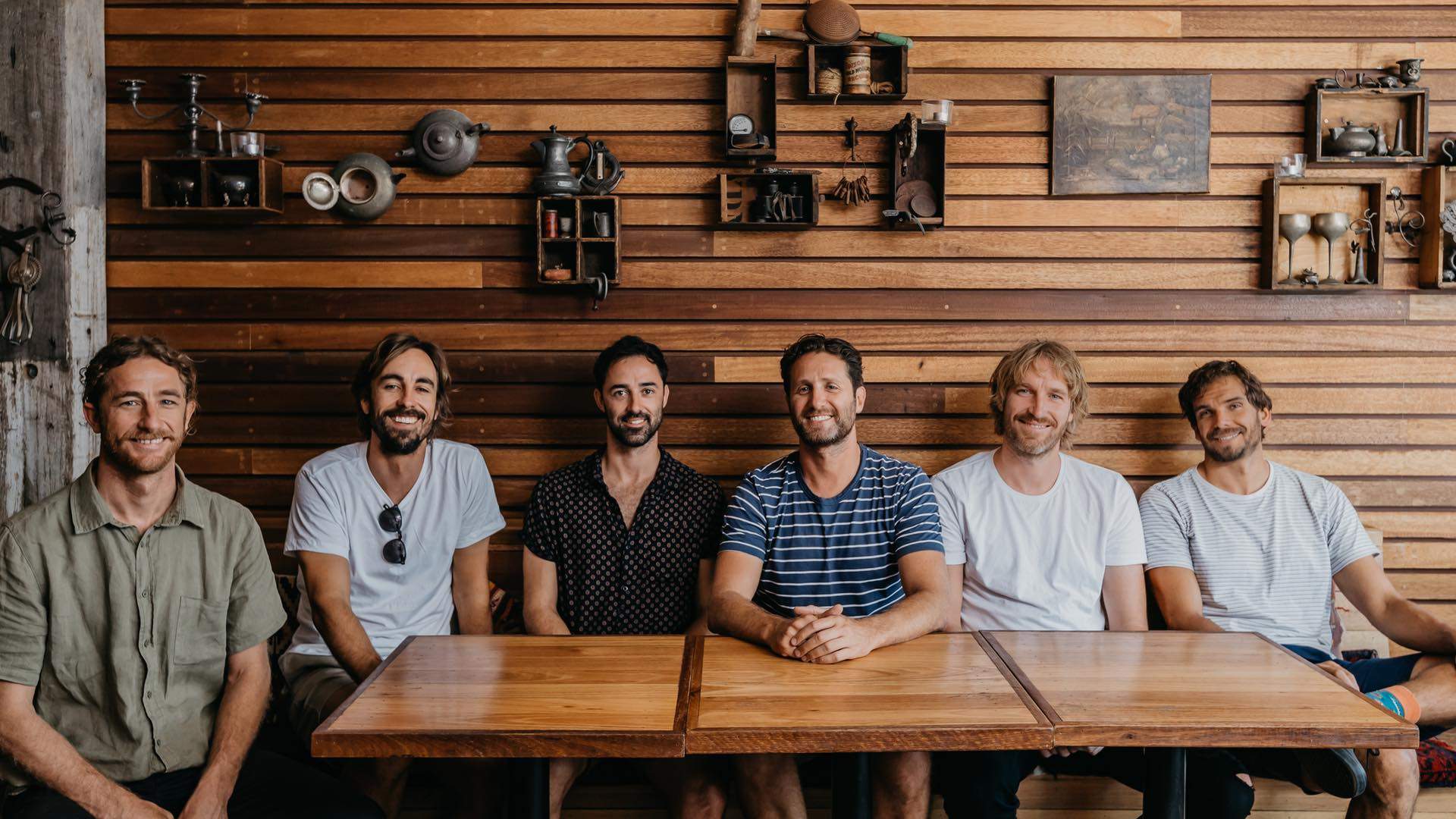 ANDY ALLEN
When 24-year-old electrician Andy Allen won MasterChef Australia Season Four in 2012, he became the youngest-ever champion. Unlike the other chefs on this list, he didn't grow up with a particular culinary tradition. "I like to explore each and every cuisine, from all corners of the globe," he said. "I'm learning new things every day and want to share those things with the people who dig food as much as me."
To that end, Allen's brought tonnes of adventures into Aussie kitchens. His recipes are all about experimenting with simple combinations of fresh ingredients. Think beer- and maple-glazed pork belly or roast cauliflower with pickled grapes. He's big on foraging, too, so natives appear in recipes such as salt and pepperberry abalone, crisp-skinned butterfish with quandong jam and chilli mud crab with green mango, coconut and herb salad.
These two passions combine in Allen's TV show, Andy and Ben Eat Australia, which sees him and his mate Ben Milbourne (who also starred on MasterChef Australia) go off the beaten track on all sorts of food-related escapades. Meanwhile, in Sydney, Allen helps run Three Blue Ducks Rosebery, the second incarnation of the eponymous Bronte original.

ADAM LIAW
Adam Liaw's 2010 victory over runner-up Callum Hann at the end of MasterChef Australia Season Two attracted more viewers than any other non-sporting event in Australian television history. Since then, the Malaysian-born lawyer-turned-celeb chef hasn't stopped.
Each of his five cookbooks is devoted to an aspect of Asian cooking. Asian After Wok (2013) teaches you how to whip up fresh, authentic Asian dishes at home, even when you've only 20 minutes to spare, while The Zen Kitchen (2016) combines Japanese recipes with zen philosophies, hoping to bring better health and more tranquility to the Australian kitchen table.
Meanwhile, through his TV show Destination Flavour, Liaw, along with co-hosts Renee Lim and Lily Serna, has transported us to the deepest culinary corners of Japan, Singapore, Scandinavia, Australia and New Zealand. With him as our guide, we've travelled down Singapore's satay street, found out how to butcher a crocodile in the Northern Territory and joined the indigenous Sami people of far northern Norway on a reindeer-herding expedition.
In all his spare time (what spare time?), Liaw represents Australia at UNICEF as our National Ambassador for Nutrition.

POH LING YEOW
We got to know Poh Ling Yeow, another Malaysian-born celeb chef, at the same time we did Julie Goodwin. The two battled it out for the inaugural MasterChef title in 2009, with Yeow coming in as runner-up, by a teeny-tiny margin. The defeat in no way held her back, and today Yeow is responsible, not only for making Buddha's Delight famous, but also for thousands of us creating edible gardens — the subject of her much-followed reality TV show Poh & Co. It carries us into the daily life of Yeow, her husband Jono Bennett and their two dogs, as they go about transforming the backyard of their Adelaide home into a veggie patch.
Before that, you might've caught her in Poh's Kitchen, where she demonstrated how to make Malaysian pineapple tarts, cakes and epic sushi platters, among many other decadent dishes. One particularly influential episode encouraged us to re-think the traditional Christmas table, as Yeow teamed up with a bunch of international chef mates to create a multicultural feast.
If you're keen to catch up with her in real life, then get yourself along to Adelaide Central Market, where she runs Jamface, a cafe peddling home-style sangas and pastries, all made from scratch. Every Friday evening, you can sit down to a six-course extravaganza.

JUSTINE SCHOFIELD
MasterChef Season One gave us more than its fair share of killer chefs. As well as Julie Goodwin and Poh Ling Yeow, there's Justine Schofield. Her main claim to fame is her TV show Everyday Gourmet which, since launching in April 2011, has aired more than 600 episodes and is still going strong.
Schofield's chief legacy has been bringing the art of gourmet cooking into Australian homes, in a way that's accessible and down-to-earth. Many, many ingredients that once alienated us with their hard-to-pronounce names and obscure origins have – since travelling through her kitchen – become household names.
Among the hundreds of recipes in Schofield's portfolio are beetroot and walnut tart tatins with goat's cheese, fudgey flourless chocolate cake and ricotta and ham omelettes. One of her tricks is keeping things simple: by substituting just one or two ordinary ingredient with slightly fancy ones, you can create a whole new dish.
What's more, she proves that going gourmet can be done while staying healthy and meeting unusual dietary requirements, with nutritionists joining her on various episodes to collaborate on recipes.

JULIE GOODWIN
MasterChef Australia started with Julie Goodwin, when, in 2009, she became our first ever champion. Almost immediately, passionfruit puddle pies and lemon diva cupcakes – two of her most memorable MasterChef creations – appeared on tables across Australia.
But that was just the beginning. In 2010, on a mission to get folks back into their kitchens, the Central Coast-based chef starred in TV show Home Cooked! With Julie Goodwin. Visiting the homes of various celebs — including cricketer Steve Waugh, radio host Amanda Keller and actor Gyton Grantley — she shared her cooking tips and tricks.
At the same time, Goodwin launched her first cookbook Our Family Table a collection of recipes covering everything from lazy Sunday morning brekkies to camping cook-ups, including several passed down through Goodwin's family over generations.
These days, should you happen to fancy a trip to Gosford, you can meet the original MasterChef in-the-flesh at Julie's Place, where she hosts workshops, masterclasses and special events, such as high teas and long lunches.

Catch the latest season of MasterChef Australia from Sunday to Thursday at 7.30pm on Channel Ten.
Published on June 13, 2018 by Jasmine Crittenden