If you're a fan of The Wire, love house music, live in Sydney and are free tonight, you'll be very happy with this little nugget of news. Idris Elba is playing an impromptu DJ set in Sydney tonight.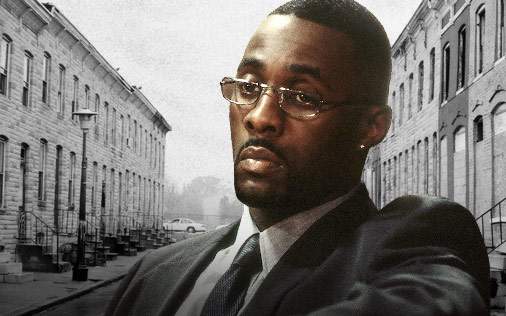 Yep, that guy. We all know Idris Elba — perhaps not by his name, but definitely by his face. He's played Stringer on The Wire, Heimdall in Thor and Nelson Mandela in the biopic Mandela: Long Walk to Freedom, and was named in the Time 100 list of the Most Influential People in the World for 2016. In addition to all that, the Golden Globe nominee is also a talented musician and a deft hand behind the decks.
He's in Australia to shoot the new Thor instalment at the moment, and the newly reopened Goodbar has managed to secure him for his Australian DJ debut. Huge. It's all taking place tonight (yes, tonight, Thursday, September 29) at the Oxford Street venue, in their downstairs room The Underground.
For those not already acquainted with Elba's musical endeavours, he was apparently deep in the house music scene before everything took off as an actor — but now he's made time to get back into the studio, pumping out a new track  'Hiatus'. In addition to this, Elba just dropped some killer DJ sets at Output in New York, Egg LDN as well as Glastonbury and Eastern Electrics. Some people are just too good at everything.
Doors open at 8pm with supports from local acts Nicky Night Time and Handles (Yolanda Be Cool). Oh, and did we mention entry is totally free? Yeah, it's free. So best to get down there early.
Idris Elba will play a DJ set on Thursday, September 29 at Goodbar, 11a Oxford Street, Paddington. For more information, visit the Facebook event page.
Published on September 29, 2016 by Tegan Reeves