FOOD & DRINK
Nine Food Stalls You Need to Track Down at Parramatta Lanes This Year
Parramatta's lanes will be overtaken with 50 food stalls over four nights — here's where to head to first.
Nine Food Stalls You Need to Track Down at Parramatta Lanes This Year
Parramatta's lanes will be overtaken with 50 food stalls over four nights — here's where to head to first.
in partnership with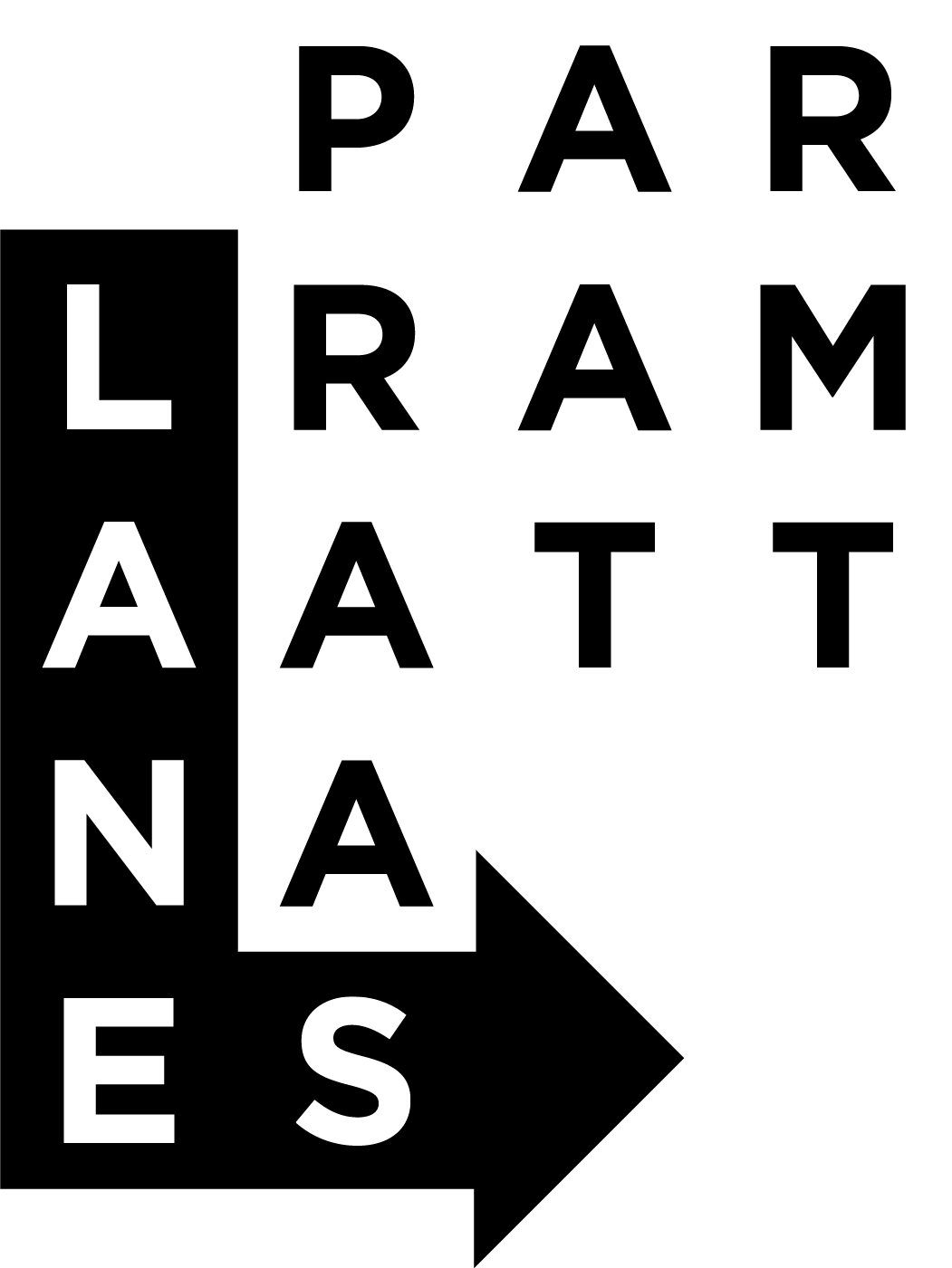 When Parramatta Lanes takes over Parramatta's hidden spaces for four nights this October, you'll need lots of energy. If you're not running through a giant Pac-Man maze, you'll be playing Bingo Loco, and, if you're not doing that, you'll be gazing at art installations and raising your arms in the air in appreciation of the event's talented DJs. Luckily, everywhere you go, there'll be food stalls a-plenty to satisfy your hunger and quench your thirst.
Here, we track down nine of the tastiest eats on offer, from Koi Dessert Bar's colourful delights, which will set up at St John's Cathedral, to Frencheese's oozy raclette, which you'll find in Willow Grove.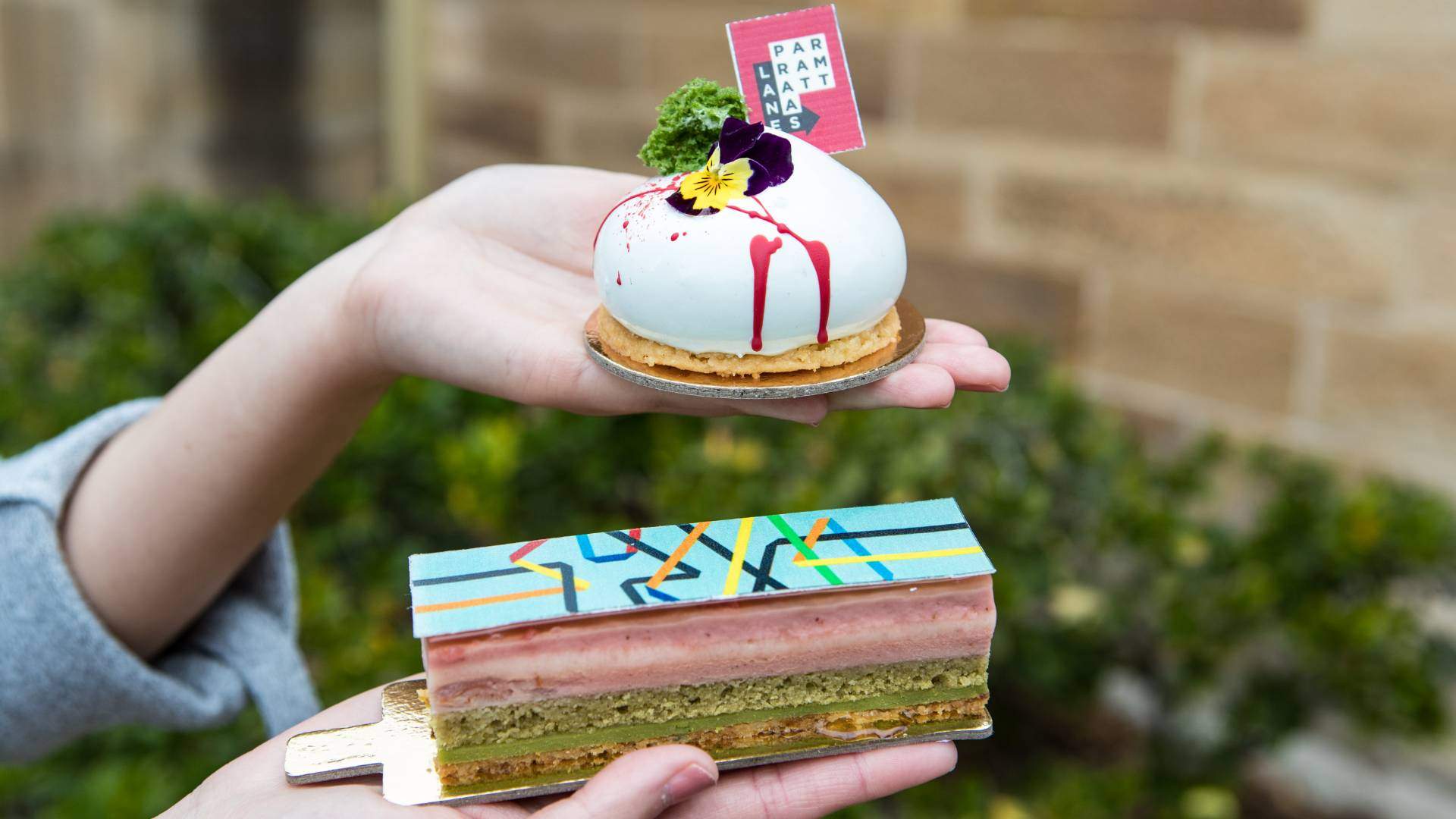 KOI DESSERT BAR, ST JOHN'S CATHEDRAL
Life's short, so eat dessert first. More specifically, dig into a bite at Koi Dessert Bar. Throughout Parramatta Lanes, one of Sydney's most skilful sweet treat masters will be popping up outside its Chippendale headquarters, at St John's Cathedral. Among Koi's most beautiful creations are the Strawberry Pillow, Mango Yuzu and the Little Garden. Also onsite will be Monkey's Corner, with cocktails of both the classic and signature varieties — and look out for Nadia Odlum's mesmerising art installation, Our Intertwining Lives, on the banners above and on KOI Dessert Bar's exclusive Lanes dessert. You could also join in a workshop, whether it involves designing your own dessert or making 'beerings' with Emma Grace, on Thursday and Friday evenings.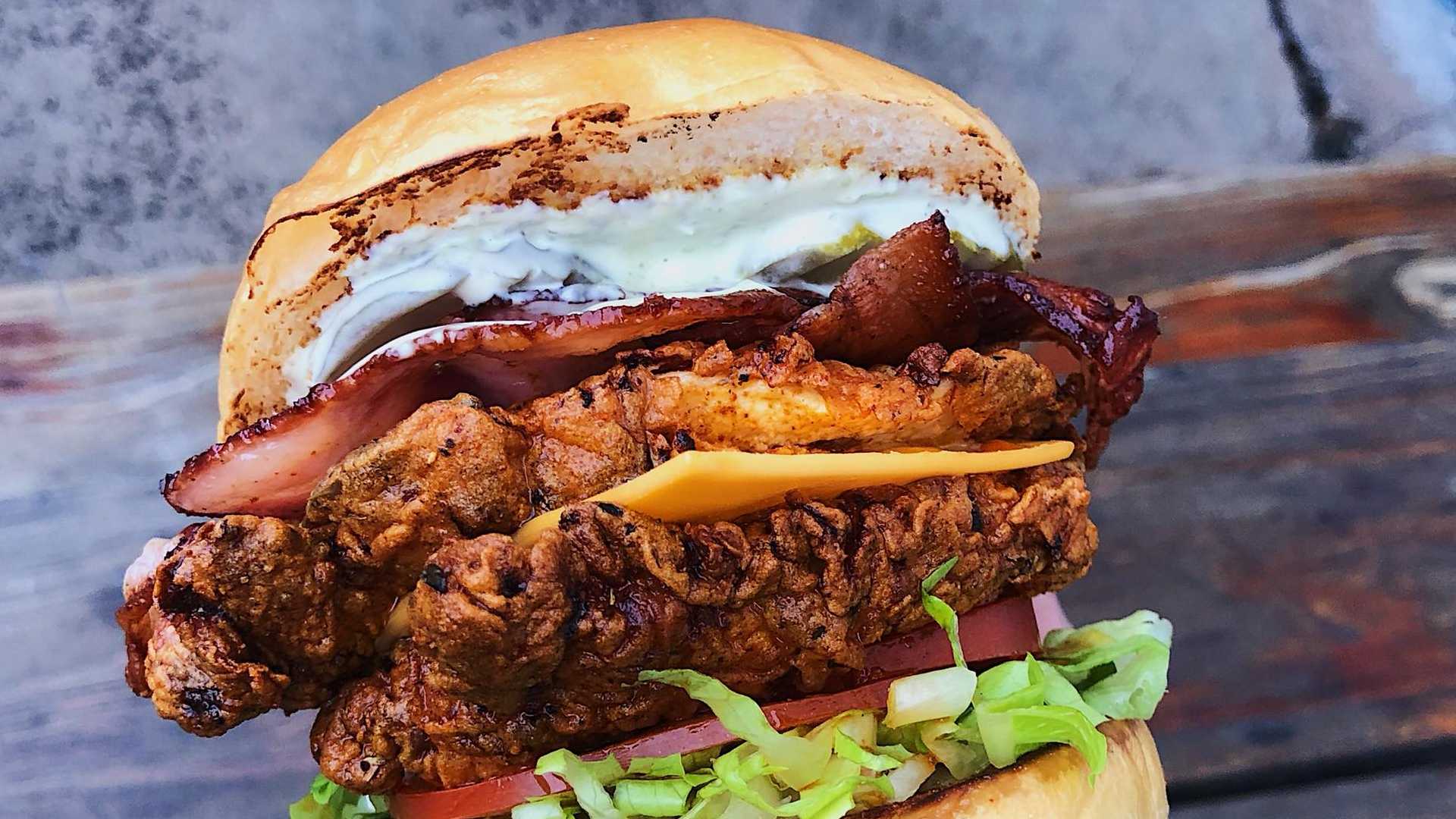 2 SMOKING BARRELS, CENTENARY SQUARE
Live out the barbecue of your dreams — or something pretty close to it — at Centenary Square. Eight favourite local chefs will join forces to grill, roast and sizzles meats of all kinds under the stars. Travelling up from Wollongong will be 2 Smoking Barrels, a barbecue restaurant and food truck that's been keeping the South Coast full of iron for the past few years. You'll also meet Jamaican Delight and Waroo Lamb, among others. Meanwhile, soundtracking your feast will be live rock and soul acts, including powerhouse vocalist Cass Greaves and Soul of Sydney.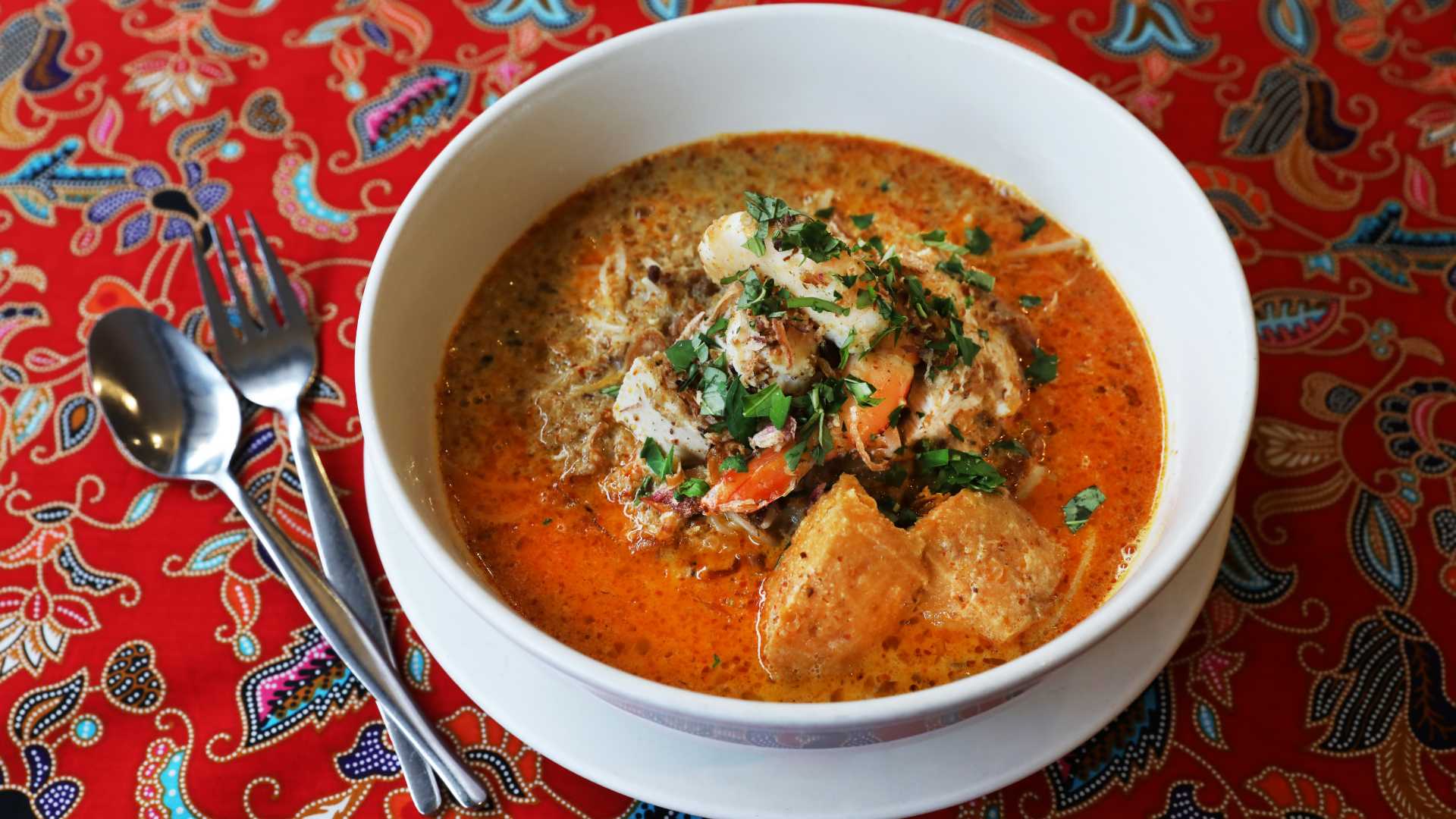 TEMASEK, HAWKER LANE
Some of the best laksa in Sydney is made at Temasek, a Singaporean-Malay eatery in Parramatta, where locals queue every weekend. During Parramatta Lanes, the chefs will leave their bricks-and-mortar hidey-hole to pop-up in the Roxy Car Park. The piping hot laksa is a tough cookie to beat, but the Hainan chicken rice is a strong competitor. Temasek will be just one stall in Hawker Lane, where you'll also find street food from Bangkok, Seoul, Kyoto and beyond. While you're there, check out Skunk Control's Floating Landscapes, a magical land of suspended, illuminated flowers, as well as Made by Tsuki, a series of 3D worlds inspired by Asia old and new.

BERLIN BANGERS, DIRRABARRI LANE
Berlin Bangers is responsible for some of the most delicious sausages you can get in Australia right now. This food truck takes its inspiration from traditional German recipes and has consequently scored loads of prizes at the Royal Easter Show, including Sydney's Best Small Good. There's even a bratwurst for vegans. Find Berlin Bangers in Dirrabarri Lane, which will be transformed into Retro Future: a vision of the future, but as we imagined it in the 1990s. Get down to DJs every night, including Bodega and Filter on Wednesday, Poison Abbey and Midnight Pool Party on Thursday, and DJ Levins on Friday.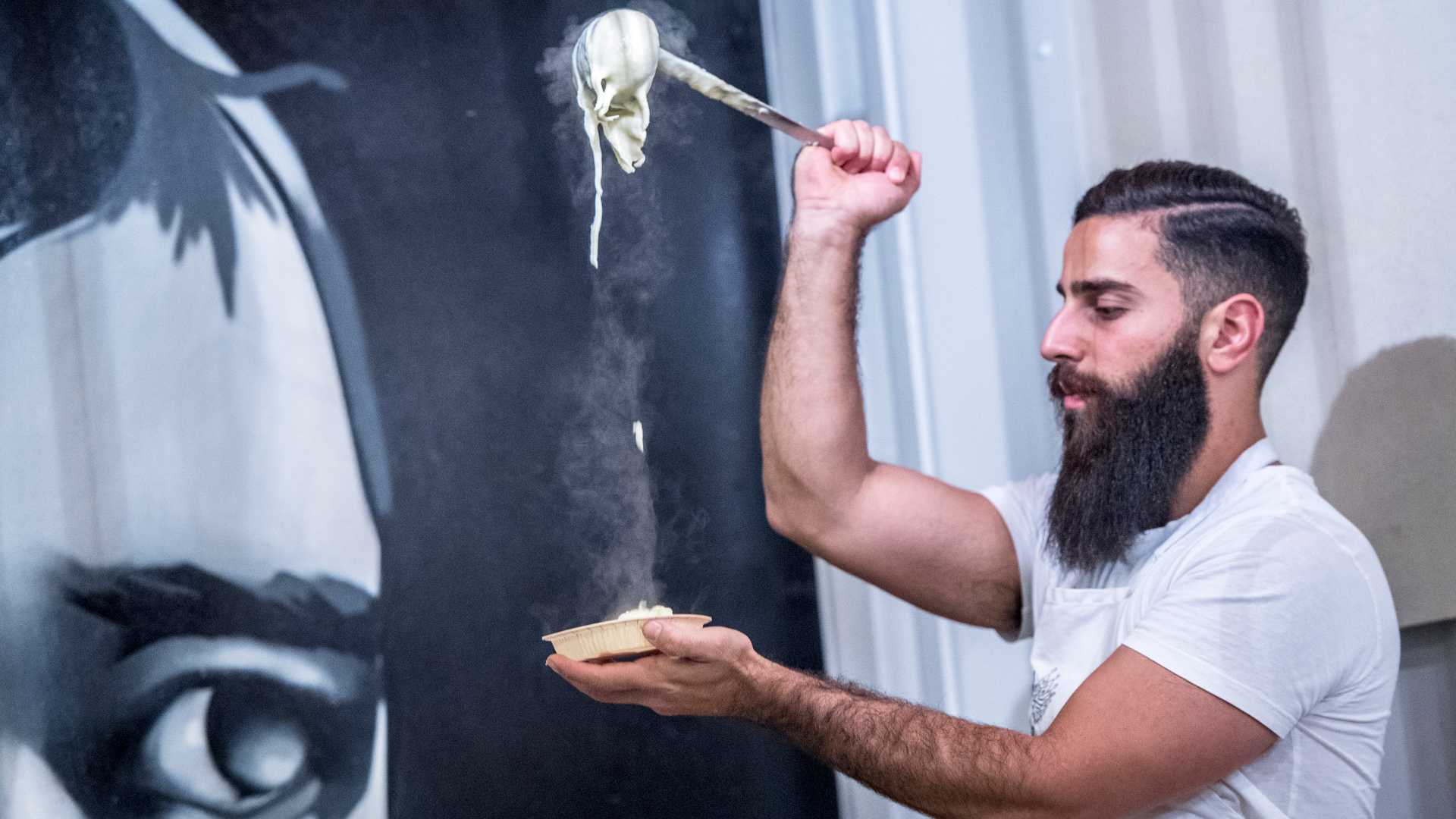 THE BEARDED BAKERS, THE OLD CITY
The Bearded Bakers won't just be serving up their famous knafeh, a Middle Eastern pudding that brings together semolina, sweet cheese and crumble. They'll also be turning Parramatta's Horwood Place into Jerusalem's Old City. Step into this alternative world and you'll immediately feel like you're on the other side of the planet. At its heart is an openair market, which your nose will probably find before you do. On top of The Bearded Bakers' fare, there'll be Lebanese dishes by Samaras and Turkish creations by Mr. Shish. And keep an eye and ear out for the dancing and singing. Fair warning: you might end up dancing on a table top.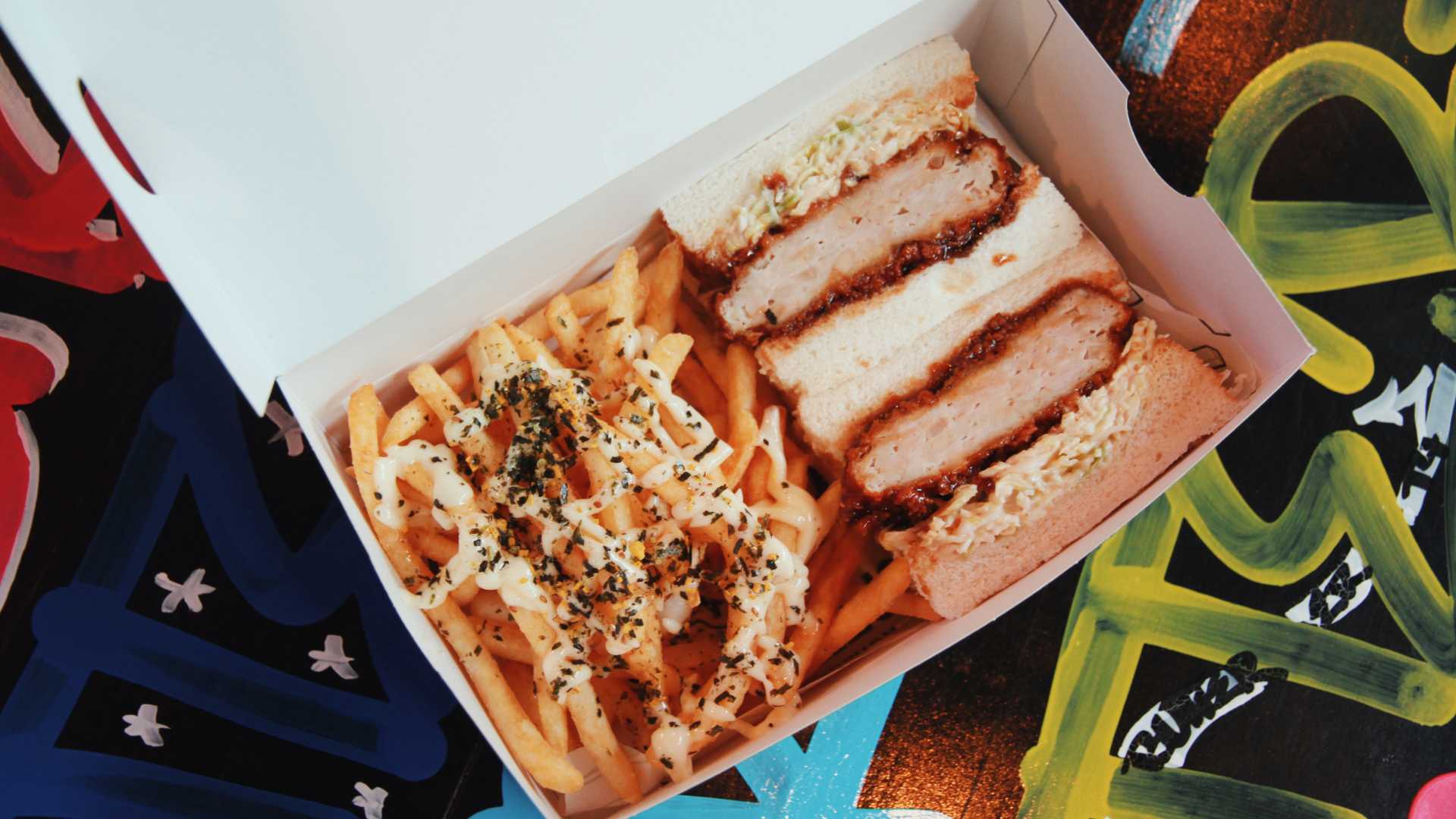 BUTTER, THE ROOFTOP @ EAT STREET CAR PARK
Ever since Butter set up its trio of fried chicken, champagne and sneakers in Surry Hills, the hybrid bar, restaurant and retail space has won Sydney's heart. As a result, in December 2017, a second outlet opened in Parramatta. And as part of Parramatta Lanes, Butter will be taking part in the Old Skool Party on The Rooftop of the Eat Street Car Park. Once you've got your mitts on some fried goodness and washed it down with a fine wine, get festive. The rooftop will be home to three epic events: a giant Pac-Man maze, Bingo Loco (that's bingo, but reinvented as a party, with conga lines, dance offs and comedians) and a 90s club.

FRENCHEESE, WILLOW GROVE
What's better than French cheese? French cheese served as raclette — and accompanied by wine and live jazz. That's what. To indulge in this most excellent trio, make tracks to the dreamy grounds of Willow Grove during Parramatta Lanes. Frencheese will be serving irresistibly oozy raclette, soundtracked by local musicians. On Tuesday night, watch the finals of the western Sydney Poetry Slam; on Wednesday, listen to Australian-born Egyptian vocalist Mariam Sawires; on Thursday, be there for The Asthmatix's unique fusion of jazz, hip-hop, electronica and klezmer; and on Friday, catch jazzy vocalists Esme and Ella Haber.

WAFFLO, UNIVERSITY OF NEW ENGLAND
If ever an eat were created for outdoor adventures, it'd be the waffle. Whether you go for the savoury variety or the sweet, you can count on your cockles being warmed. Representing the mighty dish at Parramatta Lanes will be Wafflo. whose most recent creation is the Grand Daddyo! — a hearty stack of avocado, bacon and egg, between two cheese waffles. When you're not focusing on getting your mouth around it, go exploring the UNE SPACE experience, where live music meets outer space. You'll hear from recorder player Alana Blackburn, the Toy Piano Orchestra, the Network Improvised Performance and The House That Dan Built.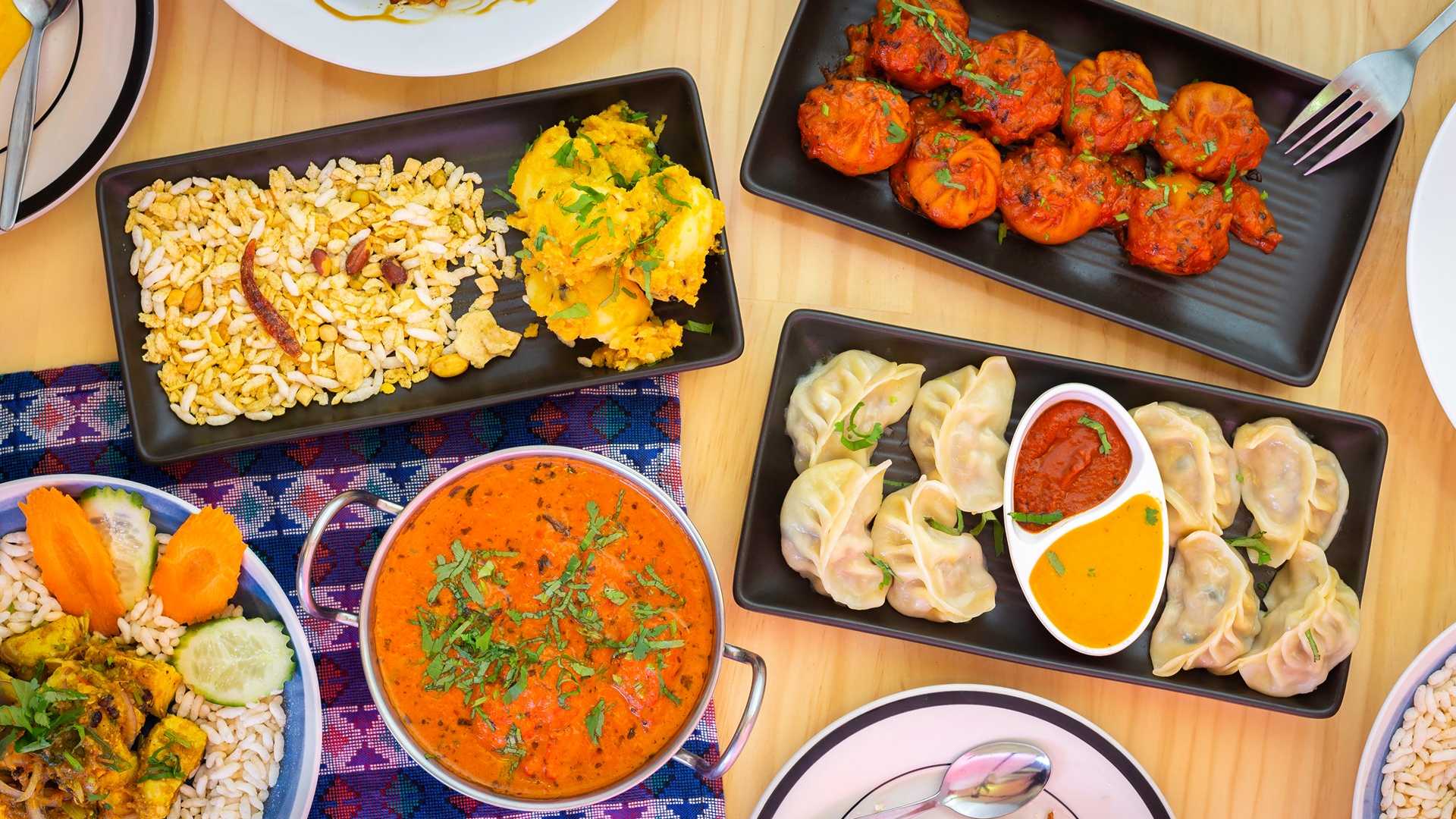 O! MOMO NEPALI, RIVERBANK
Head to the banks of the Parramatta River during the festival and you'll find yourself surrounded by Little India. Think fairy lights, Bollywood beats, bright colours and spicy foods. One of the must-tries is definitely O! Momo Nepali, a restaurant that's travelling from Randwick. Feast on its authentic Nepali dishes, while soaking up all the sights and sounds, including Plasma by owner and head designer at creative venture Chimera Atelier, Renzo B. Larriviere, and Paul Steven Pena Castro. This rather extraordinary, interactive sculpture doubles as a light show. Once you've walked through it and climbed over it, watch it from the outside.

Parramatta Lanes runs from 5pm every night from Tuesday, October 15 to Friday, October 18. Come hungry and discover 50 food stalls across 14 lanes around Parramatta CBD. 
Published on October 11, 2019 by Jasmine Crittenden