FOOD & DRINK
Paperbark Has Launched a New All-Vegan Boozy Brunch
With oyster mushroom burgers, finger lime-topped avo toast and fermented chilli bloody marys.
Paperbark Has Launched a New All-Vegan Boozy Brunch
With oyster mushroom burgers, finger lime-topped avo toast and fermented chilli bloody marys.
Paperbark, the Scandi-inspired vegan restaurant opened by the Alfie's Kitchen team in Waterloo in August 2018, wants more of your company this summer. Every Sunday afternoon in January, the eatery is opening for a long, lazy, all-vegan brunch.
Get started with a fancy share plate, such as eggplant and pepperberry dip with crisps, or salt-and-vinegar potato churros, before moving onto mains. Here, there's a caraway bagel by Iggy's, layered with tomato, pickled cherry, nectarine and fermented chilli jam, shiso and riberry, as well as an oyster mushroom burger with heirloom tomato, avocado and chipotle onion relish and hand-cut chips, among other colourful, plant-based creations.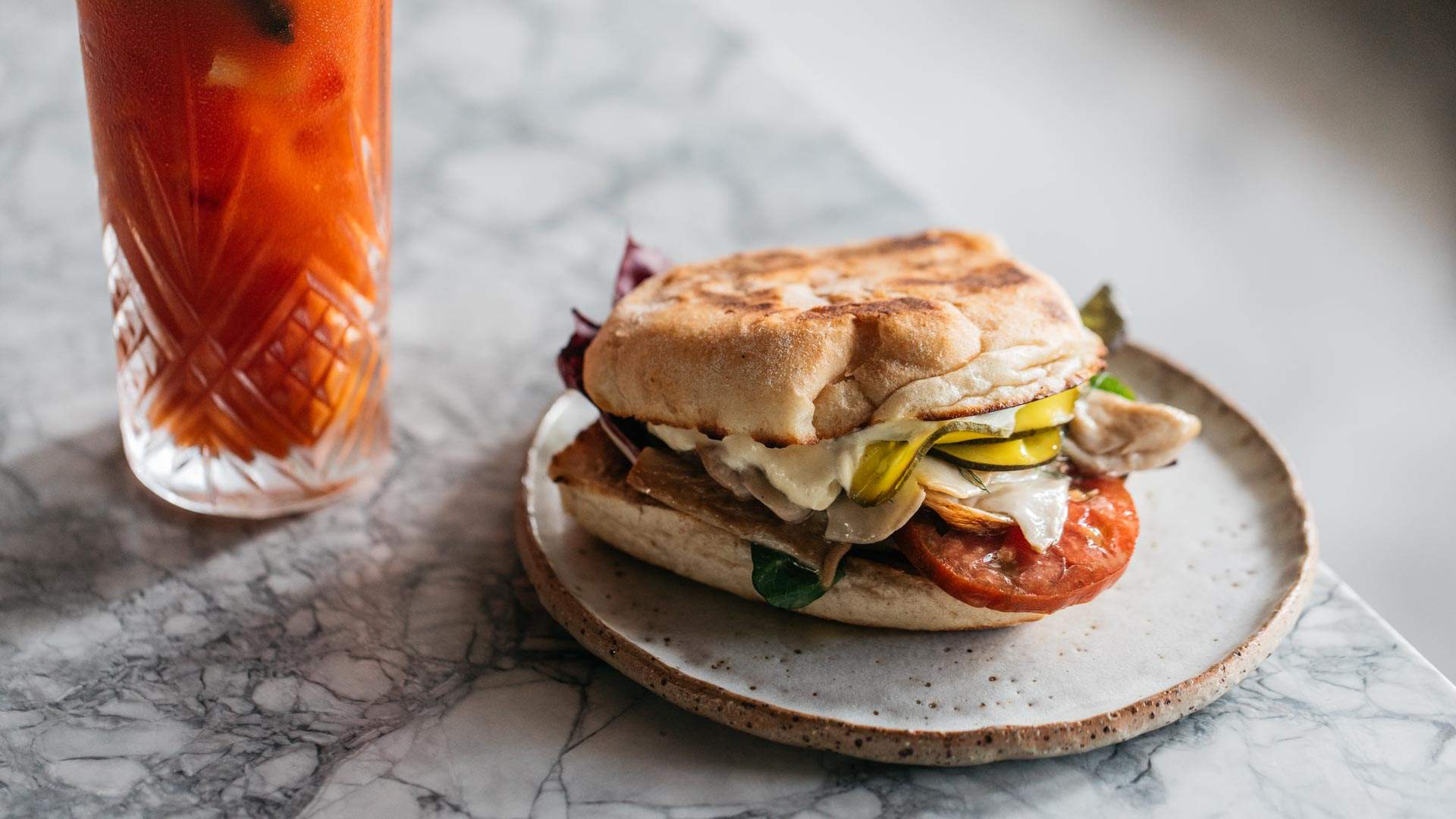 Come dessert, you'll have just one simple yet refreshing option: mango sorbet with lemon myrtle and macadamia.
If you're one of those people who gets hives when trying to choose from menu options, go, instead, for peace of mind with the kitchen menu. For $50, you get three courses: avocado and paperbark-smoked celeriac; followed by cauliflower, radicchio and cabbage; and then a sweet finale — chocolate and passionfruit.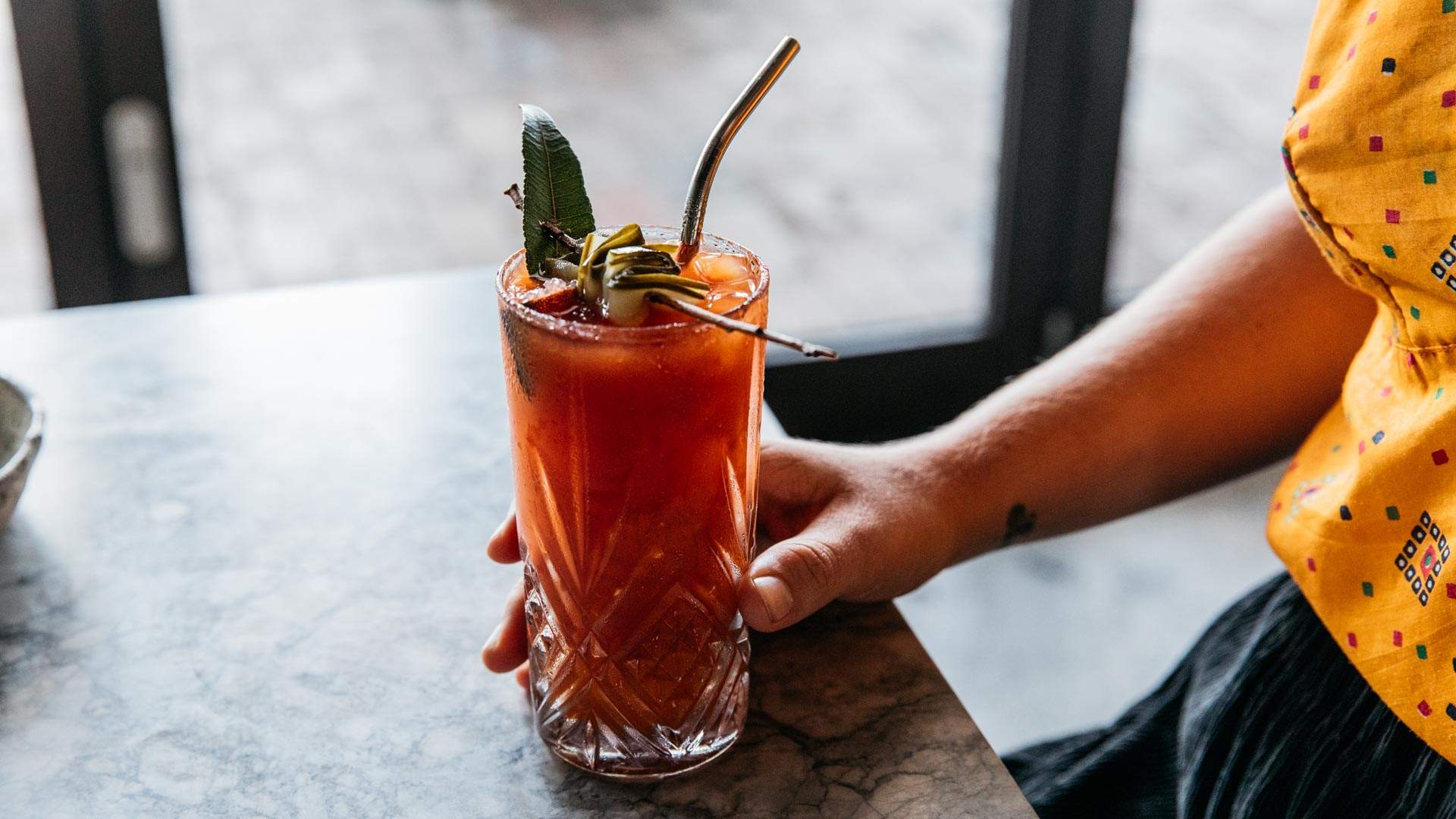 Meanwhile, the drinks menu offers an array of delightful signature cocktails. Anyone worse for wear after an overly-merry Saturday evening will find remedy in the efficacious bloody mary (jalapeño vodka or tequila with tomato and fermented chilli) or the tangelo-infused mimosa. There's also a white russian made with macadamia mylk, espresso and cacao vodka; a margarita infused with pink peppercorn and lemon myrtle; and a twist on a negroni: a sprightly concoction of finger lime gin, amaro, eucalyptus and vermouth.
For the moment, the brunch is only happening every Sunday in January, but we're keeping our fingers crossed that it's extended for, at least, a few months longer.
Paperbark is open for brunch every Sunday from 12–6pm until the end of January. Find it at 18 Danks Street, Waterloo.
Images: Kitti Gould.
Published on January 10, 2019 by Jasmine Crittenden