Potts Point Is Getting a New 20-Seater Ramen Bar with an Ex-Rising Sun Chef at the Helm
Bones Ramen is the latest venture by Farmhouse founder Michael Mu Sung, bringing some much-needed soupy goodness to Potts Point.
If you're a fan of Michael Mu Sung and his work with Potts Point icons, Farmhouse and Jeremy & Sons, get very, very excited. He's adding a new restaurant to the collection: a slick 20-seater ramen bar called Bones Ramen.
You'll find this one across the road from Farmhouse, decked out in red brick, ocean blue tiles and parquet wood floors courtesy of design firm, Guru Projects. Ten of the seats will be overlooking the ramen action in the kitchen, and the other ten will be outside, ready for any density limit shenanigans.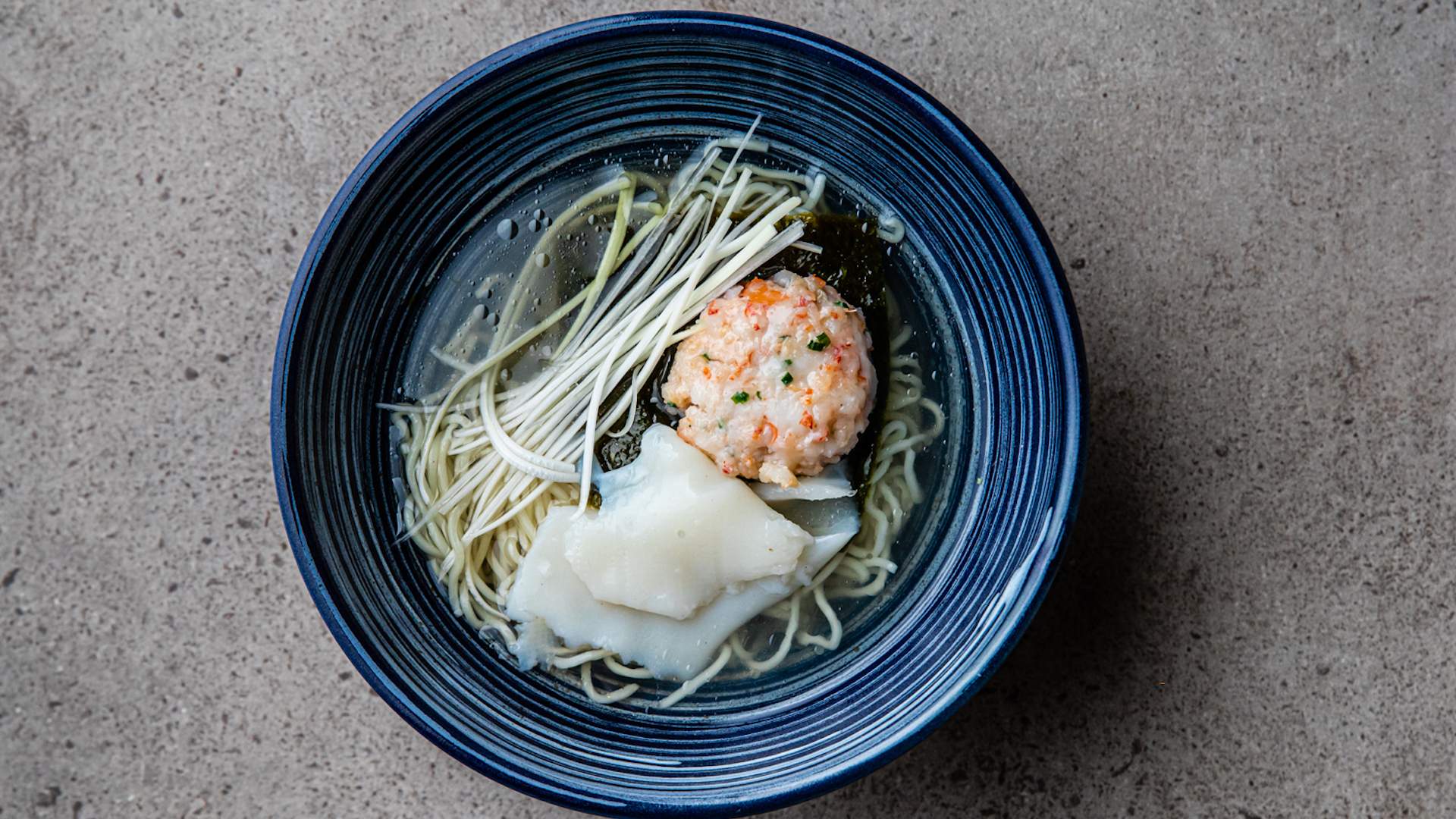 "Bones is our chance to serve something that we love and in our own style. The ramen dishes themselves are high-quality, something we felt was missing from the Elizabeth Bay/Potts Point dining precinct," explains Mu Sung.
And the ramen? It's a tight, spicy menu, stuffed with seasonal ingredients and headed up by Jacob Riwaka — whose previous culinary experience spans years at Newtown favourite Rising Sun and Cornersmith restaurants.
So let's talk food. Bones will start with four specialty ramen bowls, including a pork broth with chashu, soy egg, watercress and menma, chicken paitan with whole chicken chashu and shallots, a seafood bowl with scallops, ebi shinjo and nori, and a veggo ramen with Jerusalem artichoke and celeriac chashu, punched up with shiitake and oyster mushrooms.
There's a little something for everyone. You can also top things off with lacto-fermented nuka pickles, or maybe a smoked chilli and egg yolk potato salad.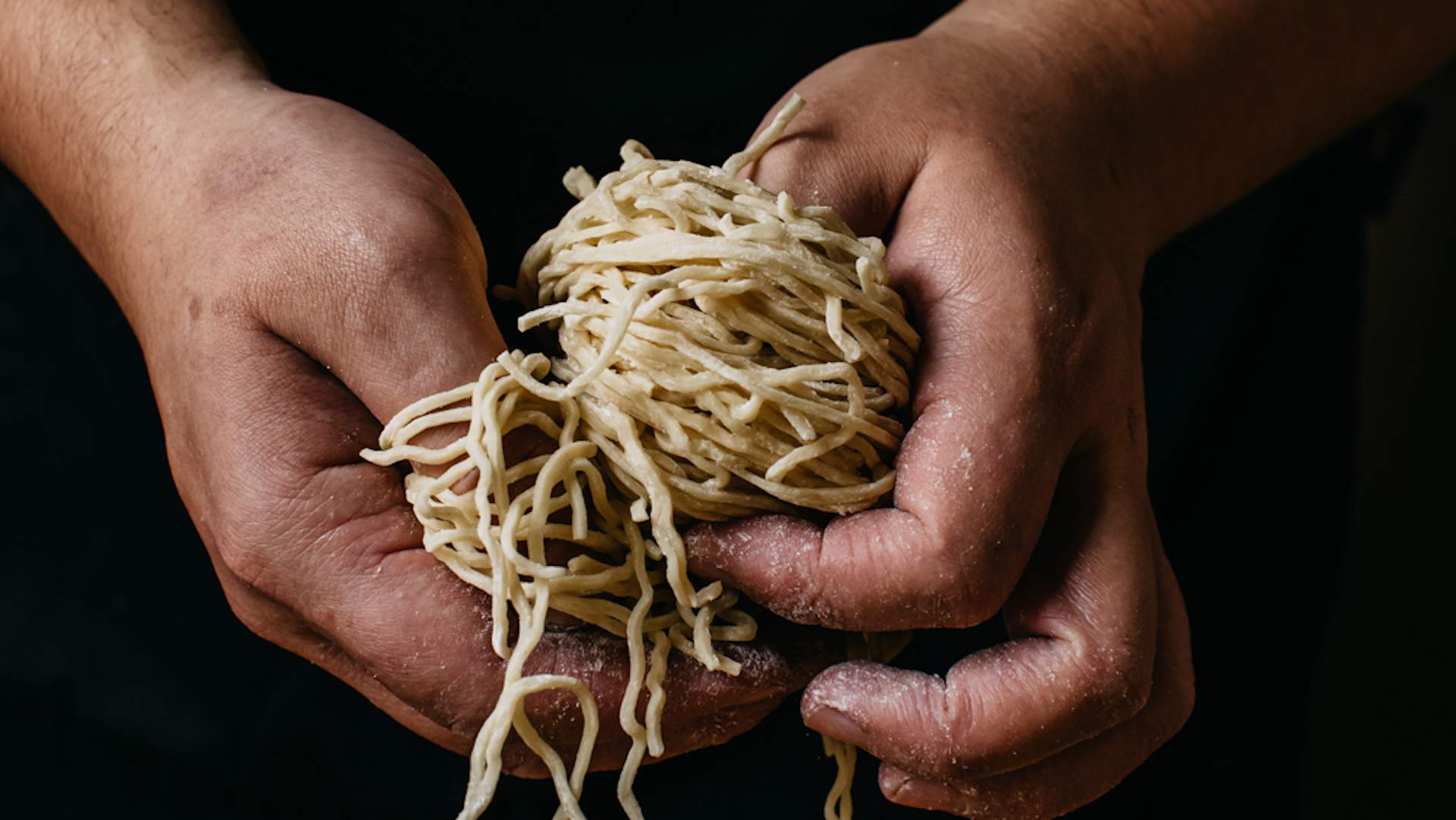 "Unique to Bones will be our in-house production, barrelling and storage of taré, which is the soy seasoning for the broths. Controlling this from the restaurant means we're able to ensure continuity across our bowls at the highest possible standard," Riwaka says.
In terms of nearby competition, Bones should have the strip pretty much covered. Mu Sung will be the only one slinging a dedicated ramen menu every night, backed up by Aussie craft beers like Sailor's Grave, Retches and Yulli's.
So plonk yourself outside with a big bowl in the fading sunshine and prepare for meat sweats: this one's gonna be delicious.
Bones Ramen can be found at Shop 4, 51 Bayswater Road, Potts Point. It's opening on Friday, January 21 from 12pm. 
Published on January 20, 2022 by James Shackell