FOOD & DRINK
Six Easy (And Delicious) Plant-Based Dinners to Make If You Want to Eat Less Meat
Ideas so tasty you'll be tempted to go meat-free on more days than just Monday.
in partnership with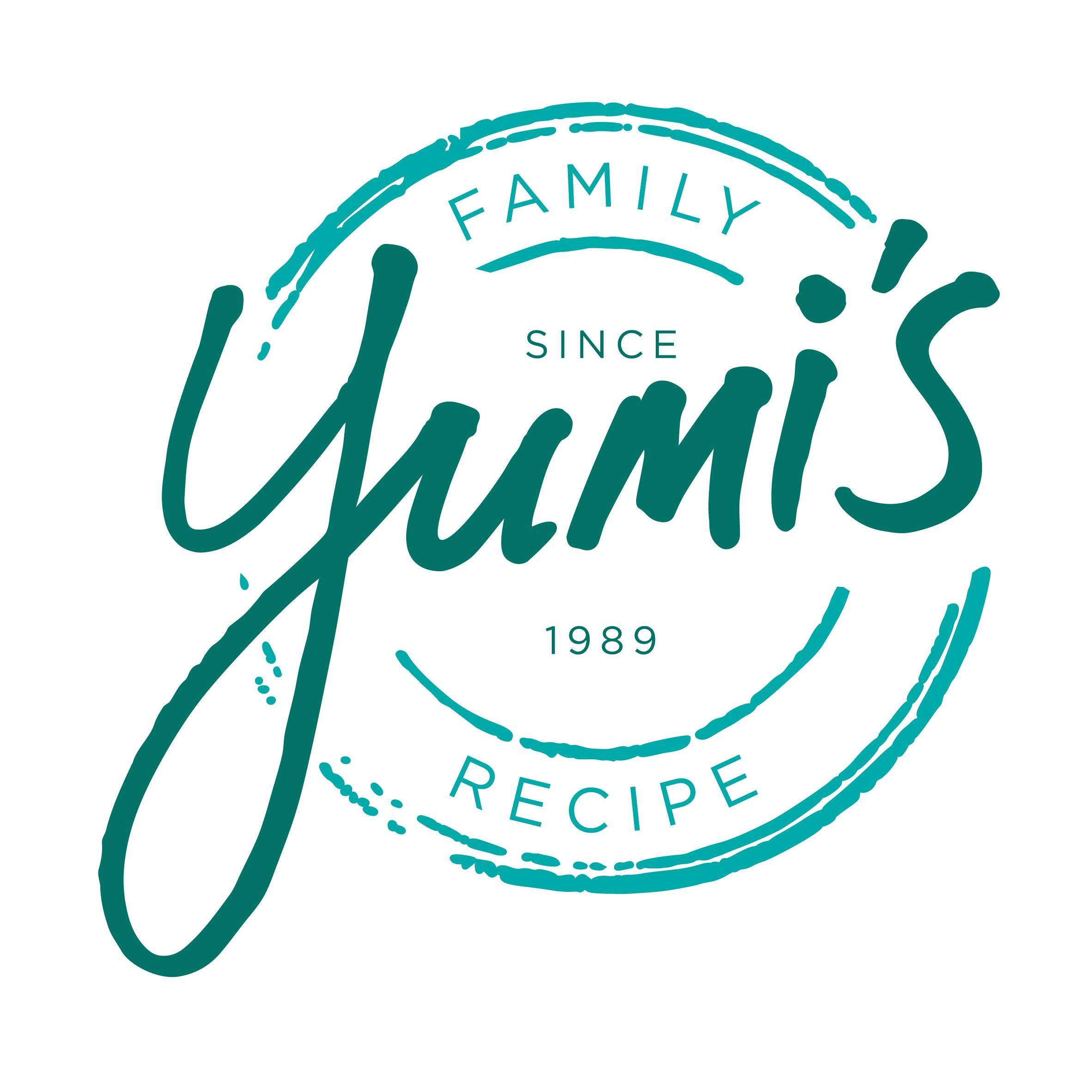 It's no secret that most new year's resolutions fall by the wayside by mid-January. But there's one goal that's worthy of a year-round effort — and that's to cut back on meat. It's well documented that eating less meat is good for the environment, so that should probably be reason enough for most of us to introduce more plant-based meals into our lives.
But the truth is that most of us need a couple of selfish incentives to really get the ball rolling — thankfully, vegetarian options have plenty of those, too. Firstly, plant-based meals are just as tasty as their meat-laden siblings (we promise), but they're also often a bit cheaper and, anecdotally speaking, fill you up without giving you that too-full bloat we know all too well.
To get the creative juices flowing, we've teamed up with Yumi's to put together a list of cracking plant-based dinner ideas that you can easily whip up mid-week, or as a weekend feast with friends.

EGGPLANT PARM
Heading to the pub for a parmi or parma (depending on where you are, of course) is one of life's little joys, but did you know you can make an eggplant version at home that pretty well involves the same ingredients you know and love in the pub staple (minus the chicken) but stays true to its Italian roots? Essentially a layered Italian bake (picture a lasagne without the heavy lifting), an eggplant parm sees slices of grilled eggplant sandwich a fresh tomato pasta sauce and finely-grated parmesan, and is topped with mozzarella and pangrattato to add some crispiness. Alternatively, you could even try this fun mushroom-based parm for something a little different.  Of course, if you want to go vegan then you simply need to switch to a dairy-free cheese alternative — vegan parmesan definitely stacks up against the real deal.

SOUTHERN-STYLE CAULIFLOWER
Cauliflower is a perfect gateway for any person considering a plant-based lifestyle. Its ability to soak up flavours and maintain its structural integrity during the cooking process makes it a no-brainer when making vegetarian versions of fan favourites, including Southern-style wings. You have a couple of options when making cauliflower 'wings' and your decision will largely depend on how much effort you're willing to put in. If you've got some time or are cooking up a feast for your mates, then whipping up a sweet and smoky marinade to mimic a buffalo wing is a great shout. For a simpler take, these sriracha-spiced spiced cauliflower bites are ideal, and can be eaten for lunch the next day on a sandwich, salad or even as a taco.

MUSHROOM BOLOGNESE
Did you grow up with a weekly spag bol night? We all love mum's (mom's?) spaghetti, but just because you're going meat-free you don't need to miss out. Adapting your bolognese to be vegetarian every once in a while is perhaps one of the easiest and most satisfying meat-to-vegetable swaps you could make. The combination of the meaty mushrooms and fragrant herbs sitting pretty on a pile of comforting spaghetti will always be a thing of pure joy. Of course, it's going to taste a little bit different when you swap meat for lentils and mushrooms (so you can't trick your mates into thinking they're eating meat) but at its heart, this version is just as delicious and warming a dinner.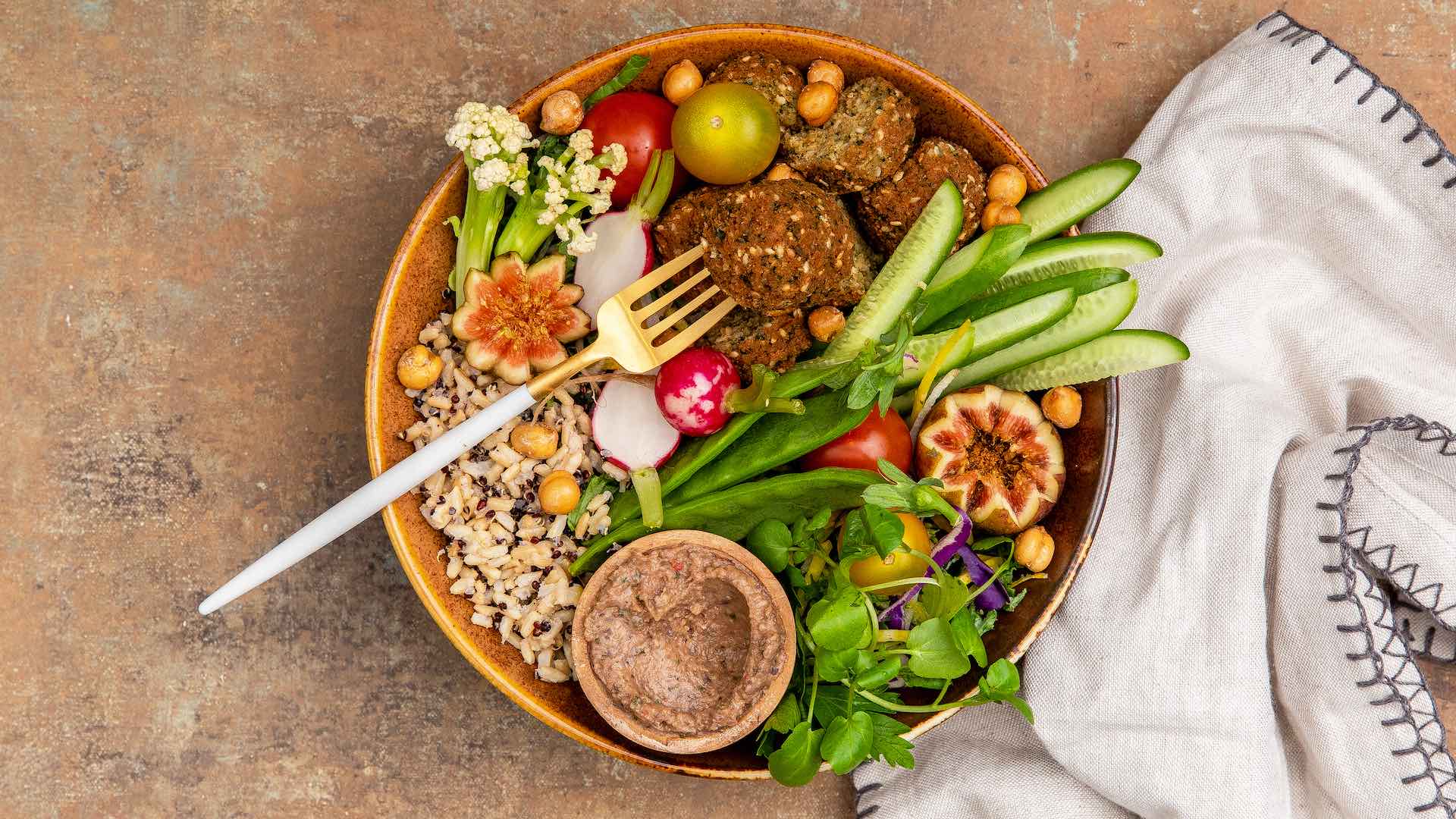 FALAFEL BOWL
Gone are the days of having to hunt down falafels from a specialty store (or even making your own) — Yumi's are serving up a great range of ready-to-eat falafels, which you can find in all major supermarkets. Falafel bowls are the probably simplest plant-based meal to prepare, and a great jumping-off point if you're new to the meat-free world. Simply fill a bowl with all of your favourite salad ingredients (fresh herbs, tomato, cucumber and olives, for example) and top with falafels, which are best enjoyed after a 30-second zap in the microwave. We also highly suggest you mix through a generous dollop of Yumi's Classic Hommus or flavoured dip to amp up your dressing. 
After something a little more indulgent? Trade the HSP for an FSP — a smashed falafel snack pack that will satisfy at any time of the day.

CHICKPEA AND TEMPEH CURRY
A curry is perhaps the quintessential winter dinner. Not only are they often nice and spicy, but they're also loaded with flavour and warm you from the inside out. Choosing a curry that combines filling vegetarian ingredients like protein-rich chickpeas and tempeh with a flavoursome sauce is the key to creating a satisfying dinner you'll want to make again and again. For the uninitiated, tempeh is similar to tofu in the sense that it's made from soybeans, but unlike tofu, it's much firmer and is made from fermented soybeans. The firmness and nuttier flavour are what makes tempeh ideal for curries because it won't disintegrate into mush when you cook it in the sauce, and. You can grab it at your local supermarket and simply cut it into cubes before adding it to your favourite curry recipe.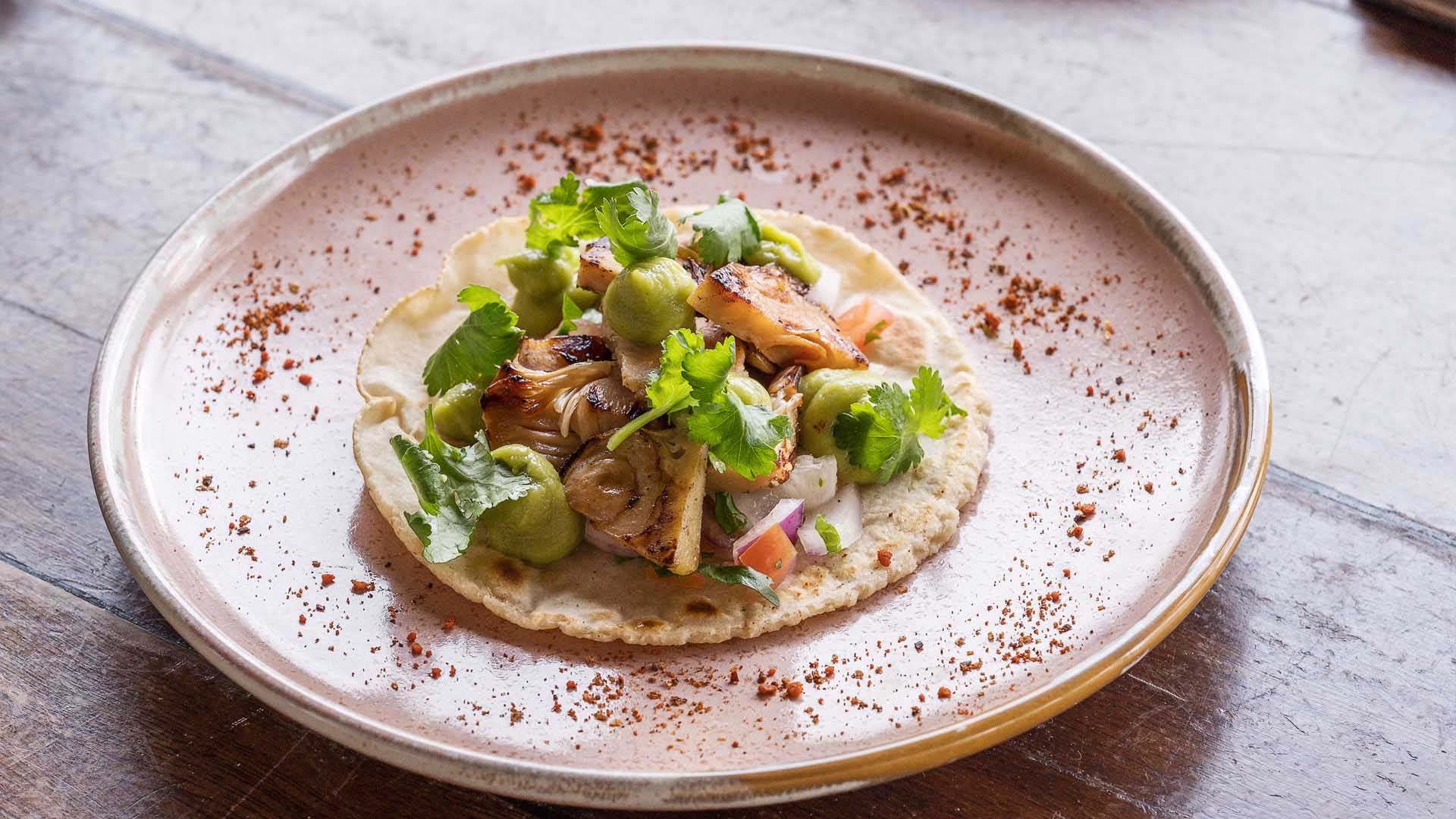 JACKFRUIT TACOS
The best gotcha in the vegan world is making jackfruit tacos for a friend who vehemently believes a meal isn't a meal unless there's a truck-tonne of meat. From the same family as the fig tree, jackfruit is native to the Western Ghats of southern India, Sri Lanka and the rainforests of Malaysia, so it's fairly common in these nations' cuisines. Arguably the best way to trick your friends into thinking they're eating pulled pork, though, is to whip up a batch of jackfruit tacos. You'll struggle to come by a jackfruit in the produce section of your supermarket, but you'll definitely find canned unripe, green or young jackfruit in the canned vegetable section, and it works best for this recipe anyway. The main difference between preparing jackfruit (versus pork) is that you drain the can and shred it prior to cooking it in your sauce. If you find any large, woody chunks, simply chop these up before cooking.

For more meat-free dinner inspiration, check out the full range of Yumi's falafels, veggie bites and dips.
Published on July 05, 2021 by Angela Law