Six Legendary Dishes to Track Down in Harris Park
Relative to its size, Harris Park punches well above its weight when it comes to its excellent eats. Here are six to get you started.
in partnership with

In Sydney, we're blessed with an abundance of excellent places to eat. Whether it's a spot for date night, somewhere to catch up with your crew or just to break up your mid-week routine, you generally don't have to go far to find a great meal.
Harris Park, a buzzing multicultural neighbourhood with a friendly village-like atmosphere, is certainly one such place. It punches above its weight when it comes to great places to eat in this suburb that sits just south of Parramatta.
In partnership with the City of Parramatta, we've put together this list of the six must-try dishes in Harris Park. BYO stretchy pants.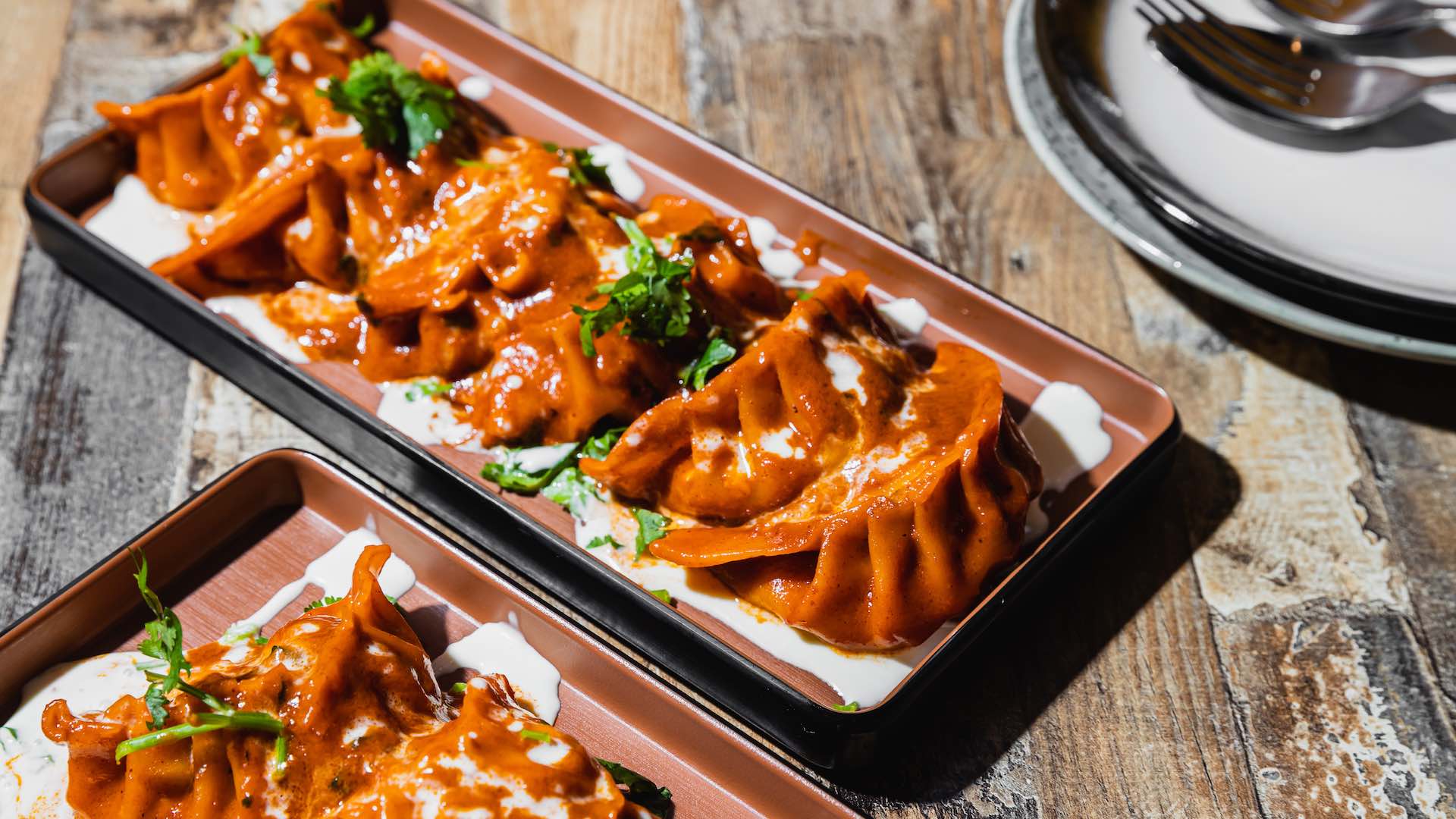 BUTTER CHICKEN DUMPLINGS
Where to find them: Momozz, 104-108 Wigram Street
What they are: Some of the greatest combinations in life are often the most unexpected. Did ice cream and fries walk so freshly steamed momos luxuriating in butter chicken sauce could run? Possibly. This signature serve from bustling diner Momozz is one of those dishes that makes you wonder why nobody thought of it sooner.
Your choice of veggie or chicken momos are steamed to order, before being tossed in the restaurant's special butter chicken sauce — which itself hits the sweet, earthy and creamy notes you want it to — and finished on the plate with a generous helping of raita to bring the flavours together. We'd say these packages of pure pleasure do what they say on the tin, but that'd be underselling them.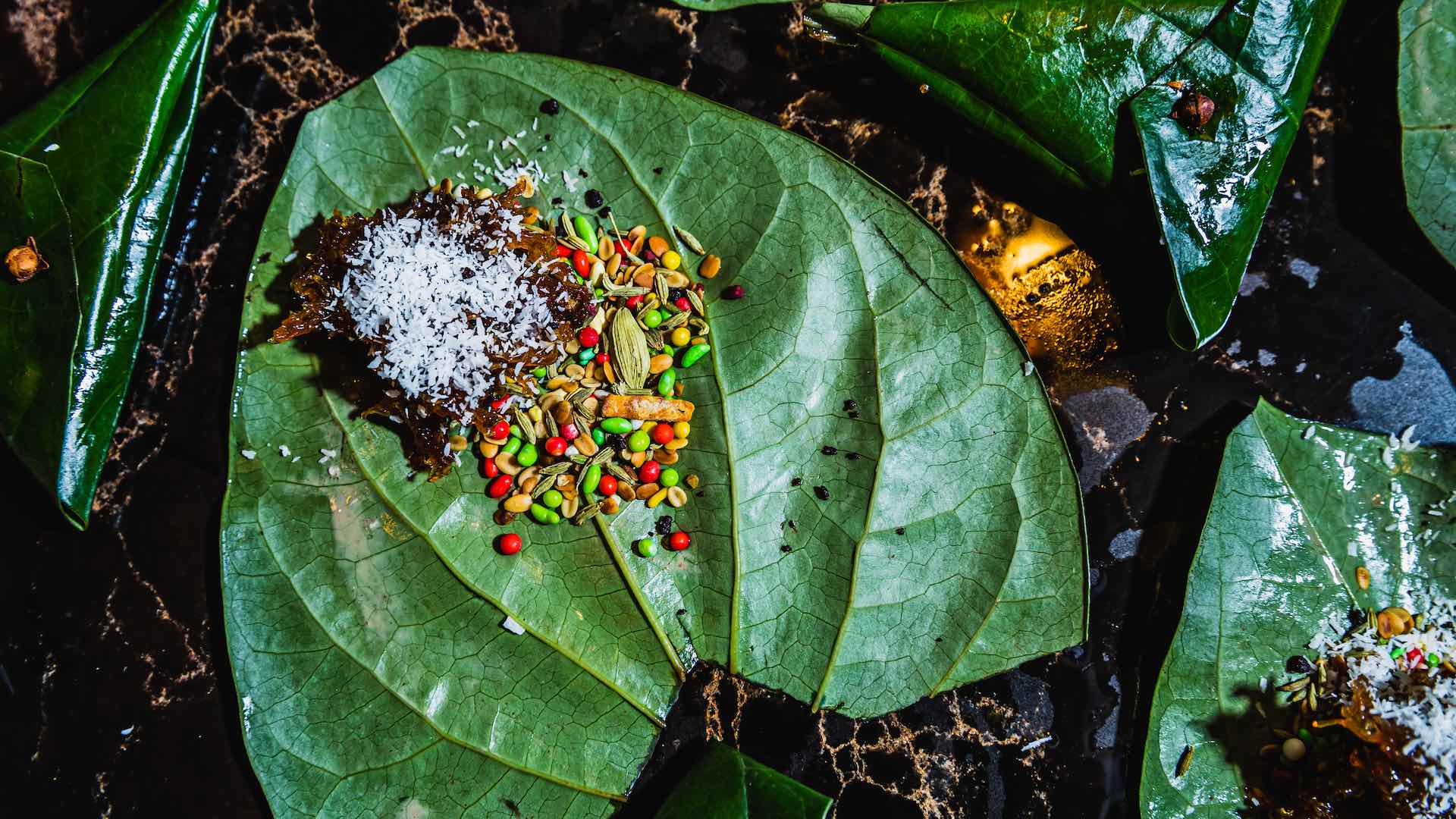 MEETHA PAAN
Where to find it: Durga Paan and Falooda House, 3/14-20 Station Street East
What it is: As one of the most ubiquitous snacks in the subcontinent, paan is everywhere in India — but it's a lot harder to track down in Australia. For the uninitiated, paan is a betel leaf stuffed with an assortment of ingredients and folded up into a bite-sized morsel (a lighting-fast yet hypnotic process which can elicit an ASMR response in some viewers), typically consumed as a post-meal treat or palate cleanser. Paan has such a legacy in India that it's endorsed by Ayurveda practitioners thanks to its being rich in carotene, calcium and vitamins, and also makes an appearance in the Kama Sutra.
You can try the delicacy at Harris Park's Durga Paan and Falooda House, one of the very few spots in Sydney dedicated to the treat (and a TikTok favourite, too). There's a sweet (meetha), savoury (sada) and chocolate version available, but we love the sweet version. It's a texture-laden flavour bomb in which a fresh betel leaf envelops a colourful array of crunchy tidbits, dried fruits, fennel seeds, sweet chutney and desiccated coconut. Durga has also become known for its fire paan, which is by no means a hyperbolic misnomer.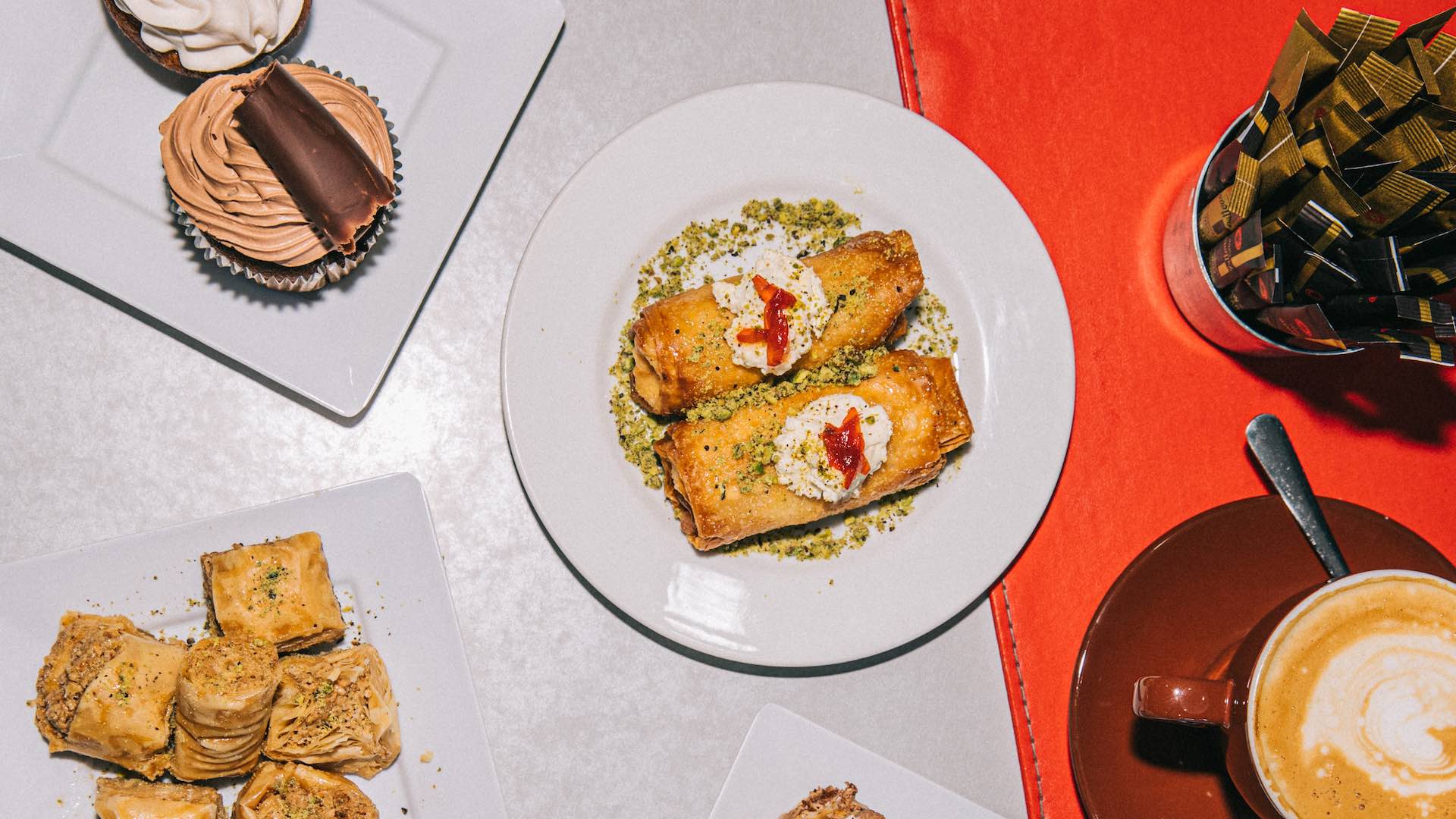 ZNOUD EL SETT
Where to find it: SweetLand Patisserie, 55 Wigram Street
What it is: This legendary Lebanese dessert — also known as a lady finger — is a bona fide indulgence. Especially popular during Ramadan as a post-iftar treat, these creamy and crispy pastries are a perfect pairing for a cup of coffee or tea.
The version from family-owned SweetLand Patisserie is an excellent rendition of the classic dessert. Expect a beautifully rich and delicately flavoured ashta — which is similar to clotted cream — encased in layers of filo pastry which is wrapped into a finger-sized cigar, baked until perfectly golden and doused in a fragrant rose and orange syrup. It's then finished with a dollop of ashta and a drizzle of crushed pistachio. Stopping at just one might be a challenge.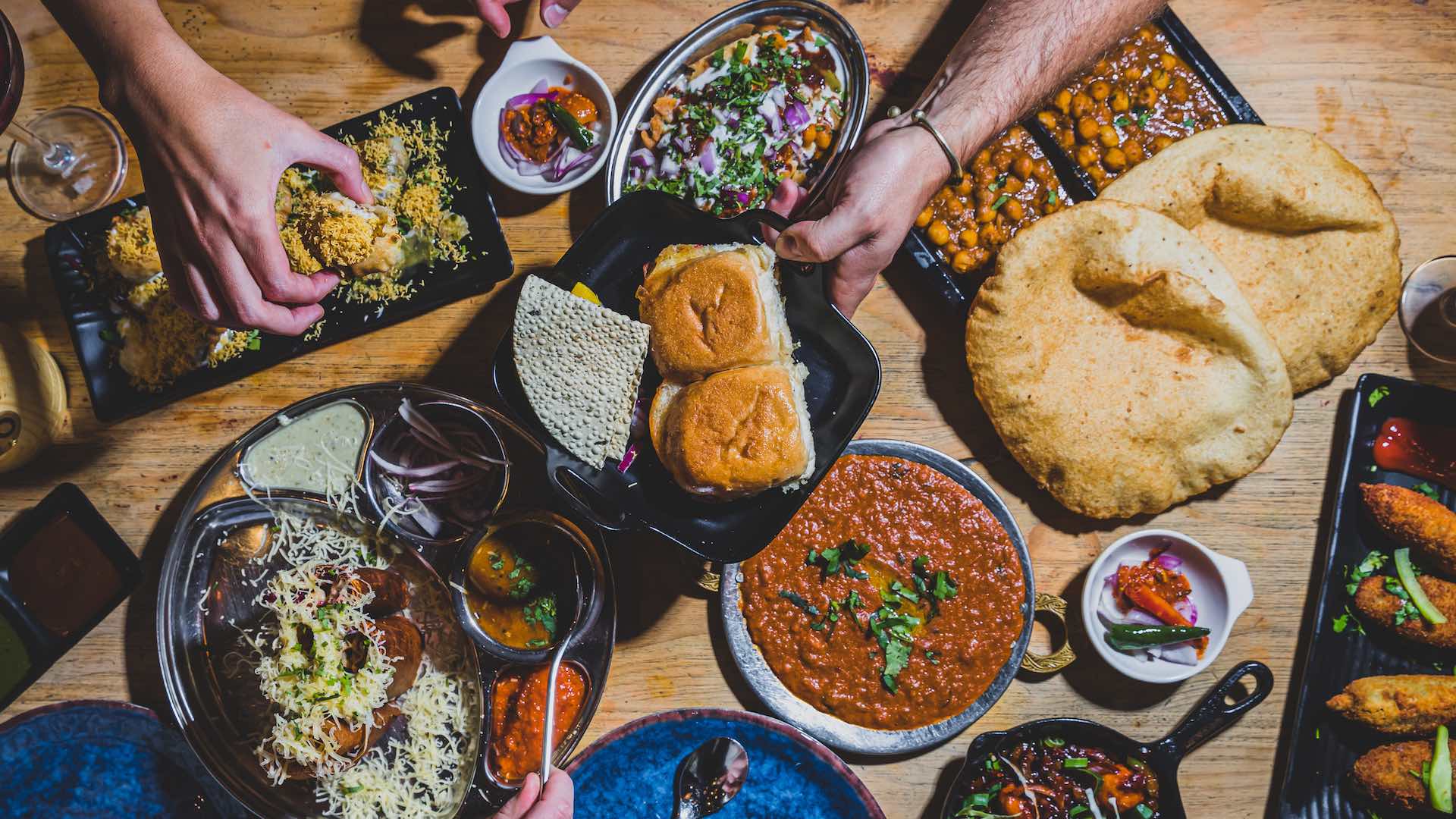 DAHI PURI
Where to find it: Chatkazz, 14-20 Station Street East
What it is: The clue's in the name here, folks. Think of dahi puri as the zingy cousin of the much-loved chaat pani puri. This one-bite wonder might be less well known than pani puri, but it is still definitely worthy of your attention. And Harris Park institution Chatkazz is one of the few places in town where you can get it.
So, how does it differ from its similarly named sibling snack? The base of puffed, deep-fried bread filled with a layer of boiled potato is the same, but that's where the similarities end. Dahi puri sees hearty chickpeas packing out the crunchy base which is then topped with yoghurt, various chutneys, sev for extra crunch and finished with a pomegranate seed for an extra bit of depth. A true delight.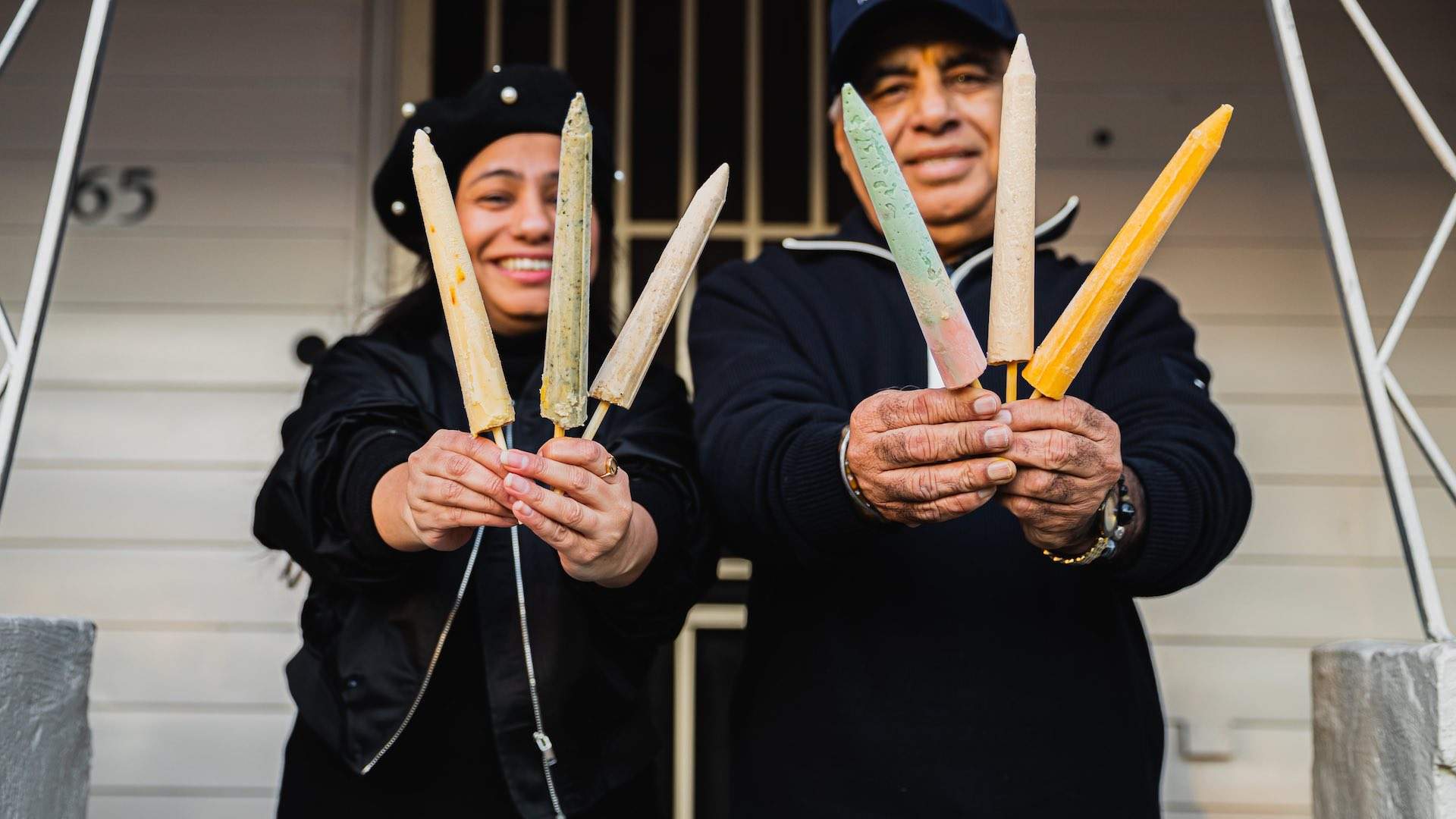 MANGO KULFI
Where to get it: Rocket Kulfi, 84/65 Wigram Street
What it is: Perhaps one of the subcontinent's best-loved desserts, kulfi is often thought of as India's answer to ice cream — but that's not quite the case. Where ice cream is whipped before being frozen, kulfi is not, and the result is a more solid, dense dessert that's more like a frozen custard. Its density also causes it to melt more slowly than ice cream, making for less sticky fingers (at least in theory).
As its name would suggest, Harris Park go-to Rocket Kulfi specialises in the frozen treat and uses a traditional recipe to create its range of classic and contemporary flavours. You'll likely want to work your way through the whole list of flavours, but you can't go wrong with the sweet, creamy mango. Bonus: the icy-pole sticks are made with 100% pure Australian milk and are also free of gelatin, artificial flavours and preservatives (Apk Ticket).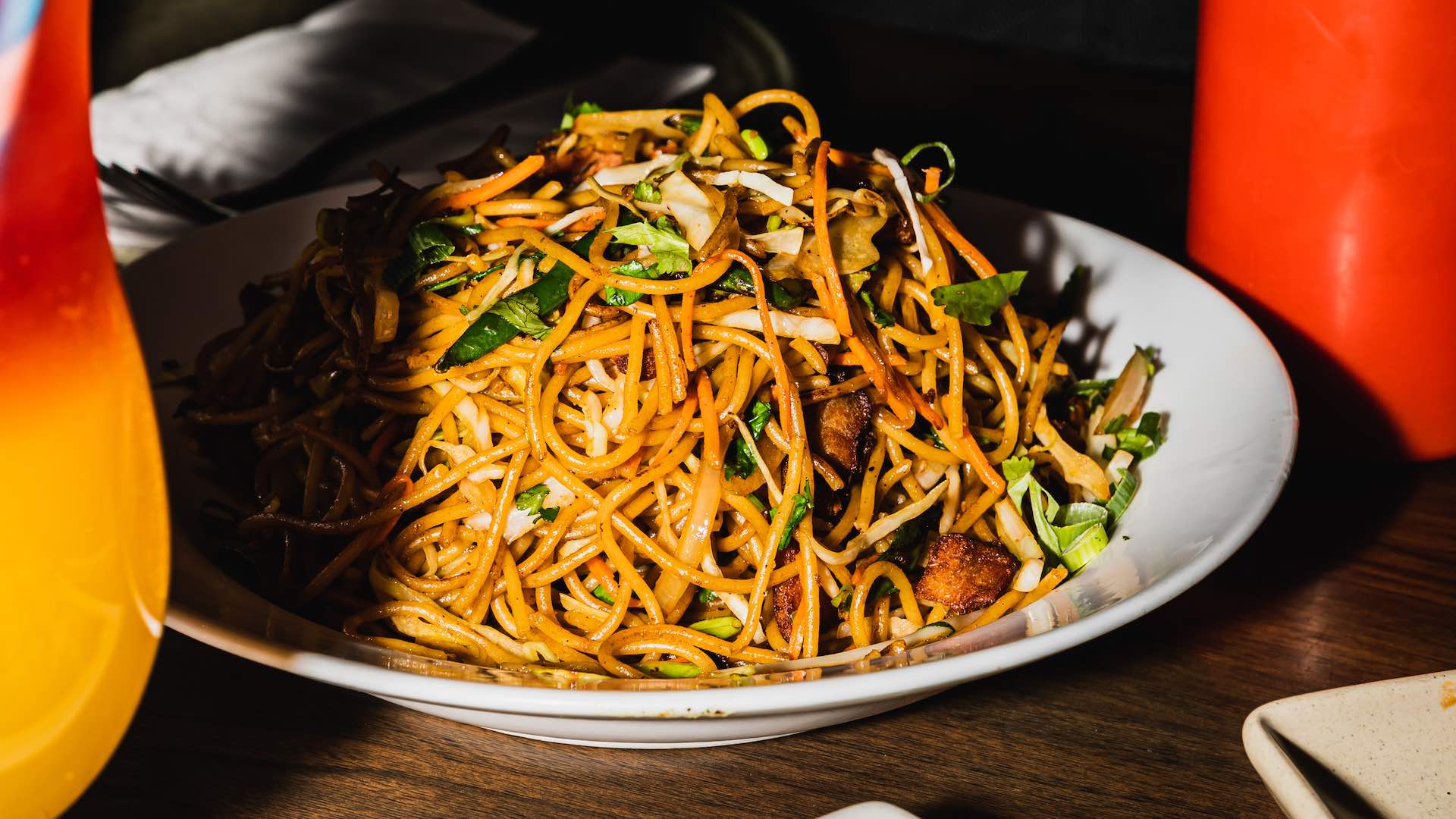 LAMB CHOWMEIN
Where to get it: Chulho, 59-61 Wigram Street
What it is: Nepal's incredible cultural and geographic diversity means that its cuisine is really more like several cuisines under the one proverbial banner. There are a few dishes that are enjoyed throughout the mountainous, landlocked nation though — and chowmein is one of them. Thought to be introduced to Nepal by Tibetan settlers, chowmein has become one of the country's most popular and ubiquitous fast food items.
The Nepali take on the Chinese stir-fried noodle dish doesn't stray too far from the version you've likely already had, but that doesn't mean it's not worth your time. Wigram Street restaurant and live music venue Chulho prepares its version with expertly cooked thin egg noodles wok-fried with a medley of fresh vegetables, soy sauce and a secret homemade sauce that adds a whack of umami. We love the lamb version, with the tender protein adding a layer of subtle sweetness to the palate.
To discover more excellent eats and things to see and do in Harris Park, head to the website.
Images: Nikki To
Introducing Concrete Playground Trips
Book unique getaways and adventures dreamed up by our editors