FOOD & DRINK
Sparkling Sydney Is Bringing Its Harbourside Wine Festival Back to Pyrmont in 2022
The food and wine festival will serve up more than 60 sparkling wines from 20 local regional wineries, all by the water at Pirrama Park.
Sipping sparkling might be a pivotal part of your pandemic routine, but nothing has felt particularly bubbly over the past few years. Here's one easy way to change that in 2022: spending a day drinking the fizziest wines possible in a harbourside park.
After being forced to postpone its 2020 and 2021 events multiple times due to COVID-19, Sparkling Sydney will return from 11am–6pm on Saturday, March 12 with more than 60 sparkling wines from 20 local regional wineries. If you're all about the bubbly things in life, prepare to be swept away by the city's most effervescent booze fest, which'll descend upon Pirrama Park in Pyrmont.
Once again, the 2022 edition of Sparkling Sydney is set to deliver a jam-packed day of gourmet food and fizzy fun — although this time around it'll be ticketed, starting at $29 for pre-sales and hitting $39 for general sales. Varieties on offer will include blanc de blanc, petit verdot and moscato, sparkling malbec, pinot noir, pinot meunier, sparkling rosé, verscato, prosecco, sparkling zibbibo, and zinfandel shiraz. No, you won't be short on options.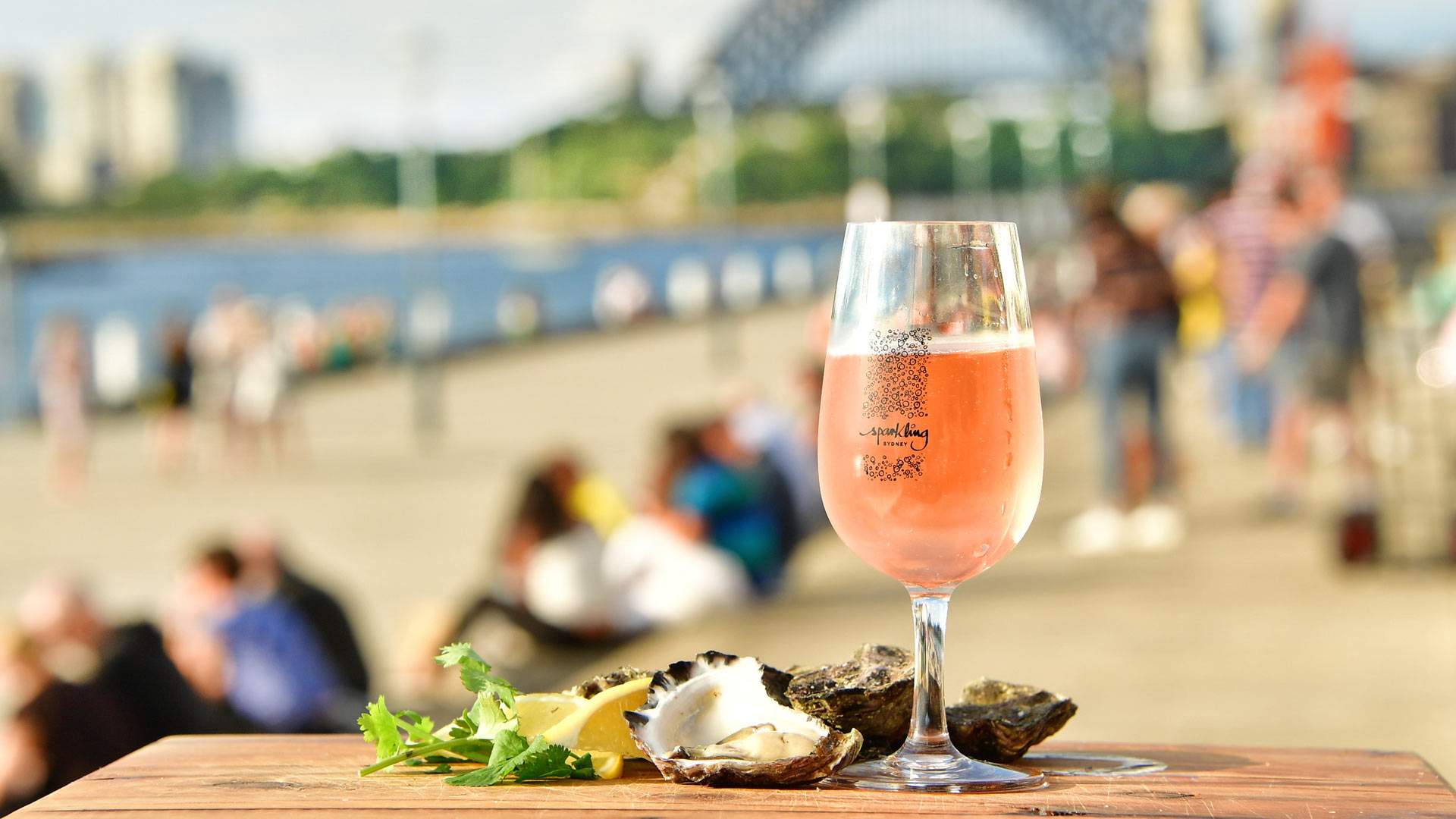 Of course, there'll be plenty of top-notch eats to match — and other tipples, if you'd like to knock back Six String Brewing Co beers, Brix Distillery spiced rum cocktails, sparkling spritzes and non-alcoholic sparkling vinos, too.
The Sparkling Sydney lineup also spans wine and oyster matching sessions, sparkling wine bath soaks, and a lineup of live music and DJs, including the Crawfish Po'Boys, Electro Alley, Spyglass, and DJs Kate Monroe and Charlie Villas.
Sparkling Sydney 2022 will take place from 11am–6pm on Saturday, March 12 at Pirrama Park, Pirrama Road, Pyrmont. For more information or to buy tickets, head to the event's website.
Published on December 06, 2021 by Concrete Playground