FOOD & DRINK
Spots to Hit During American Express Delicious Month Out When After-Work Snacks Are Calling Your Name
Clock off and head to these restaurants for soul-warming ramen, famous lamington desserts and top-tier Japanese whisky.
After last year's lockdown, the thought of rediscovering Sydney's multi-faceted dining scene is more exciting than ever. And this is even more true during American Express Delicious Month Out. For all of May, restaurants and bars across the city are offering limited-edition specials, one-off meals and wild deals to entice you out of the house — and office. Lots of the venues are plating up and pouring exciting after-work offerings throughout the month, including wine and cheese pairings, whisky flights and soul-warming ramen.
We've rounded up some of the most exciting post-work deals on offer as part of American Express delicious. Month Out to help you add some fun to your midweek workday.

Located on the middle level of harbourside behemoth Barangaroo House, Bea is a restaurant overseen by celebrity chef Matt Moran and executive chef Tom Haynes. During American Express Delicious Month Out, it's offering a pre-dinner dining experience on its stunning waterside terrace — for a very reasonable $30. The restaurant has partnered with Mornington Peninsula winery Ten Minutes by Tractor (whose restaurant and cellar door were ravaged by a fire in 2018) for the deal, which will see you pair three snacks with a glass of either the Victorian winery's pinot noir or chardonnay. Bite-sized dishes will include a buttermilk crumpet topped with spanner crab and fine shavings of bottarga, whipped Meredith's goat's cheese with pickled sliced beetroot, and a savoury sandwich of chicken parfait and madeira (a fortified wine).

Usually, to dine at Peter Gilmore's restaurant Bennelong you'll need to drop $170 on a three-course menu. But, for the month of May, you can experience the famed Sydney Opera House restaurant for just $80, when its bar menu returns. Available to order at dinnertime from Wednesday–Saturday, the bar menu will see you snacking on rock oysters, yabbies with lemon jam and cultured cream, Ventricina salami with toasted fennel seed sourdough and a very special dessert: the lamington. As we learnt during season eight of Masterchef Australia, Gilmore's much-Instagrammed lamington is constructed over almost 50 separate steps. It sees a square of cherry jam and coconut ice-cream, and sponge, covered in a glossy layer of chocolate ganache, which all sits in a delicate bed of coconut milk shavings.

Chippendale's cellar door Handpicked Wines has partnered up with winemaker Peter Dillon, and cheese-importing siblings Ellie and Sam Studd for its May event. Together, the trio is offering a wine and cheese pairing showcasing wines from across Victoria and Tasmania, and delicious dairy goodness from France. For $55, you'll get to try an award-winning Tasmanian chardonnay matched with the buttery Le Dauphin Double Crème from Bourgogne, followed by a Yarra Valley chardy with a nutty comté. Next, you'll try two pinot noirs, one from Tasmania and another from the Mornington Peninsula, with slices of creamy Pont L'Évêque and the Camembert Le Conquerant; a rich and fudgy cheese from Normandy. Plus, if you decide you're particularly partial to any wines on the day, you can pick up two or more bottles and receive ten percent off.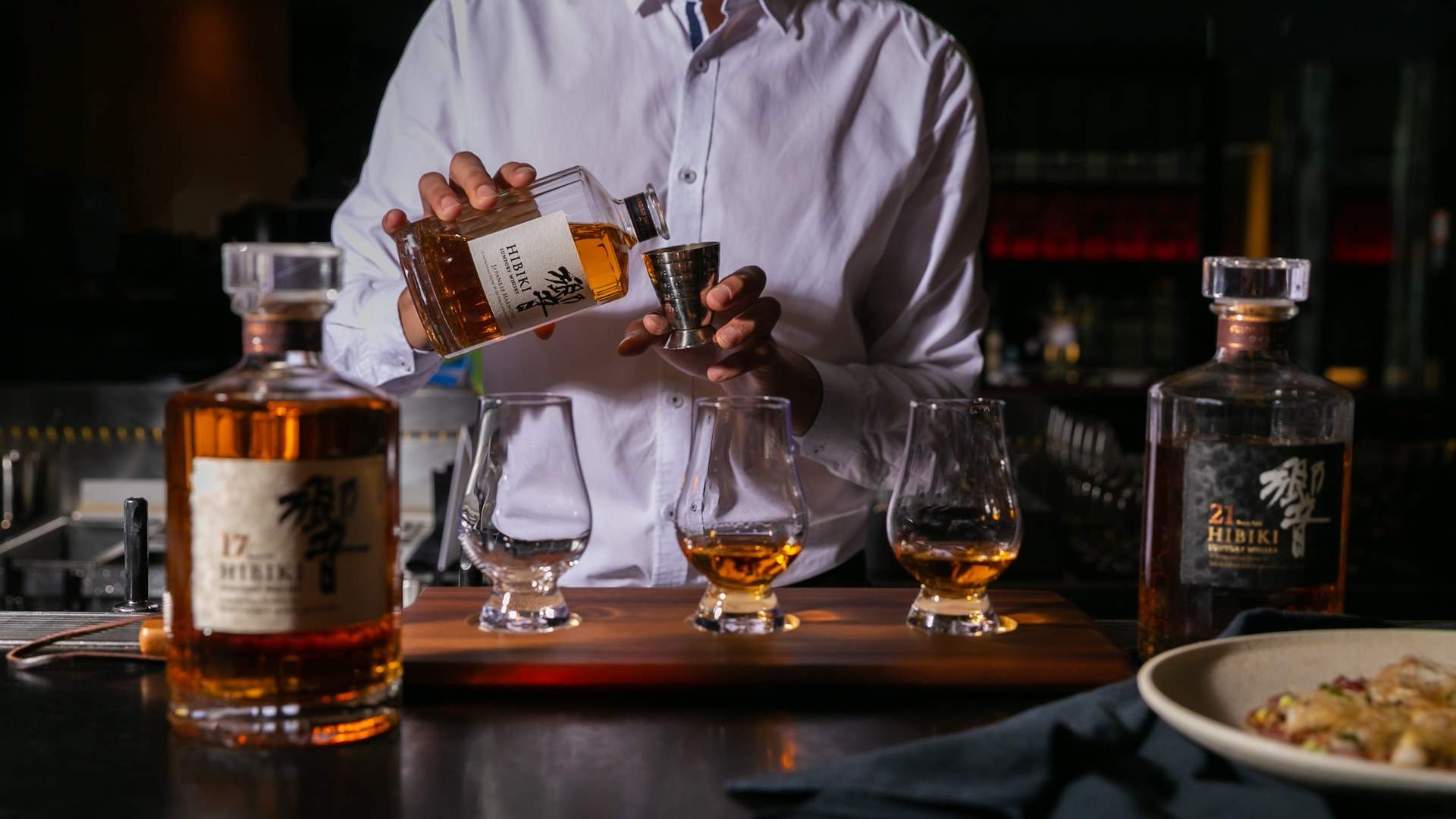 Japanese whisky is all the rage at the moment. But it can be hard to justify dropping $200-plus (or even more) on a bottle. Instead, you can head on over to Sokyo and try three different smoky distillates in one hit. The Japanese restaurant is pouring four different flights each night, paired with a beef tataki and smoked aioli dish. You could go for the Suntory Hibiki flight — which will see you sip the Hibiki Harmony, 17-year-old and 21-year-old (this'll set you back $2000 at Dan Murphy's, no lie) — the Yamazaki Distillery curation, an assortment from Hakushu Distillery, or the Shinshu Mars Distillery trio. Coming in at $210, $150, $120 and $80 respectively, they're an absolute bargain compared to what you'd pay for the actual bottles. Treat yo'self.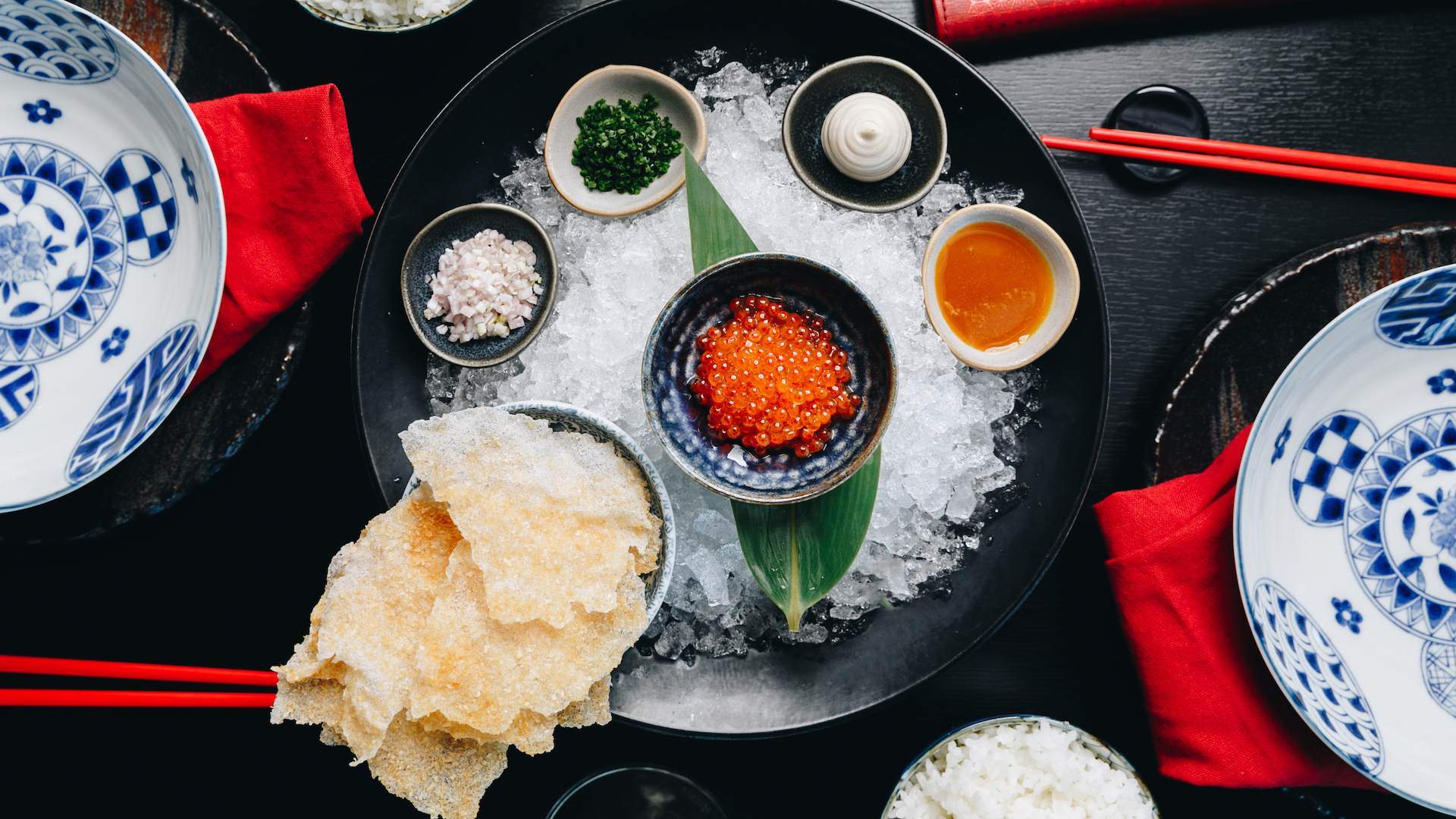 If you haven't yet been to Chuuka, the waterside fine diner helmed by famed chefs Victor Liong (Melbourne's Lee Ho Fook) and Chase Kojima (Sokyo, Gojima), here's your excuse: the Jones Bay Wharf spot is serving up a very fancy roe service throughout May. For $45, you'll get a generous serving of ikura (salty, translucent orange balls of salmon roe), cashew cream, egg yolk sauce, chives and shallots, which you can pile how you please atop crunchy potato and rice crackers. It's a decadent start to any evening. If you want to continue the decadence, we suggest you hang around and order a serve of the foie gras chawanmushi, the peking duck and the kurozato (an unrefined Japanese sugar) mochi.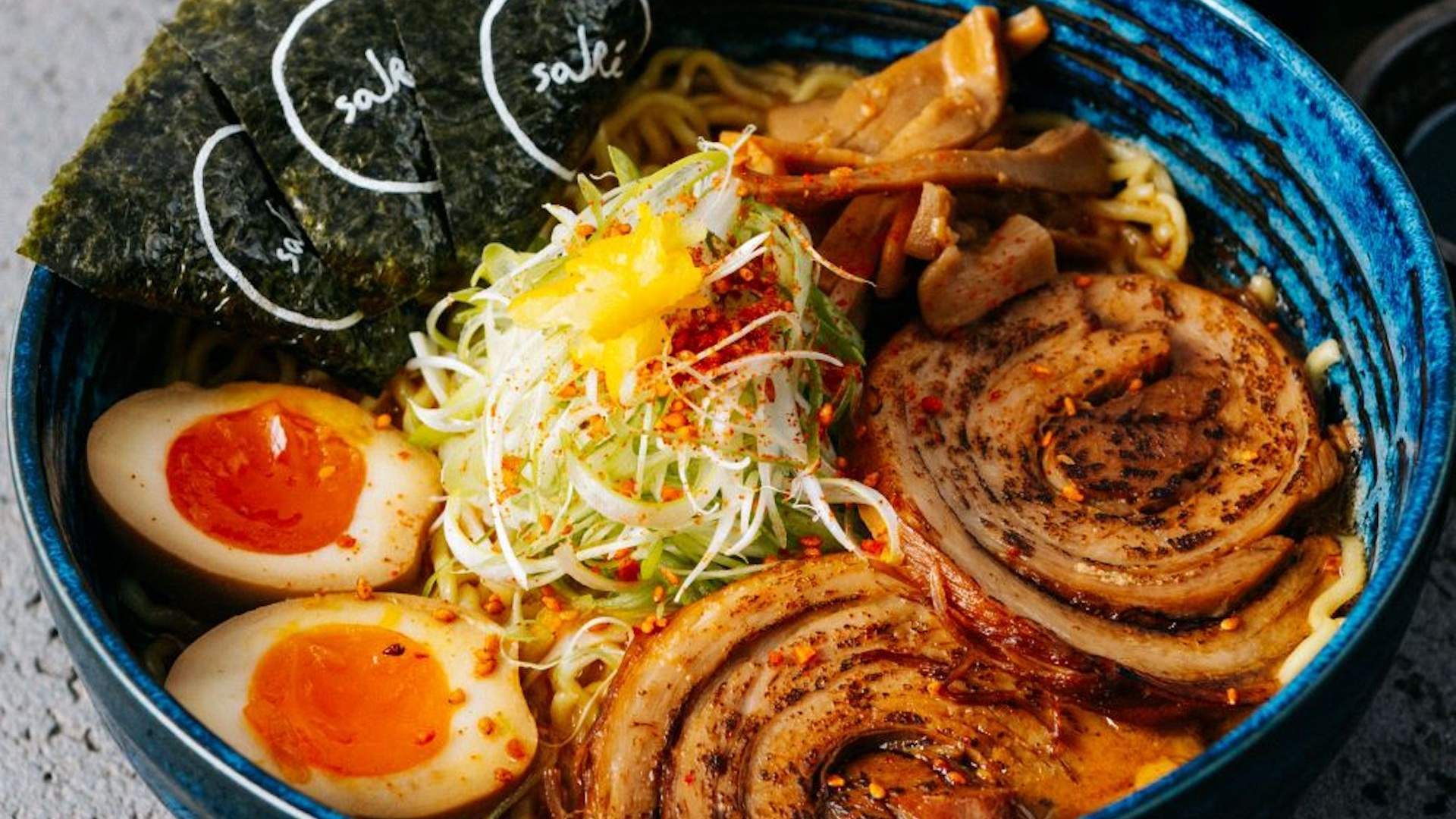 On a rainy autumn day, there's nothing quite like a big bowl of ramen. Excitingly, that's part of Sake's new American Express Delicious Month Out izakaya menu. Available at lunchtime daily throughout May, the month-long menu will see you snacking on salty edamame and pork gyoza, then diving into a brothy bowl of pork chashu-topped ramen. Plus, you'll pair all this with a Suntory Toki whisky highball. The best part? It'll set you back $49. Less than a lobster. While it's not a strictly an after-work offering, dreaming about the chewy noodles, soft egg and soul-warming broth will surely make those last few hours of the day a little easier to get through.

Celebrate dining in Sydney this May with a month of exciting dining offers and events across restaurants, bars, cafes and more with American Express Delicious Month Out. Plan your month out now by heading this way.
Published on May 11, 2021 by Samantha Teague