FOOD & DRINK
Stanbuli Has Added a Next-Level Halal Snack Pack to Its New Takeaway Banquet Menu
The $38 per person banquet is perfect for your next 'treat yourself' lockdown feast.
The beloved Halal Snack Pack is an unrivalled treat. HSP's have spawned nationwide appreciation groups in pursuit of the city's best pile of meat and chips — and now, Enmore Turkish mainstay Stanbuli is throwing its hat in the ring for the best inner west HSP.
The new menu item sees a small mountain of Stanbuli's tender marinated chicken on a pile of golden-brown chicken-salted chips, topped with the 'Holy Trinity' of sauces: chilli, garlic and barbecue. If you're vegetarian, never fear, the Enmore Road favourite is also serving up a new vego offering that will satisfy any craving for sauce-heavy potato. The kumpir is a street-style baked potato overflowing with butter, yoghurt cream, pickled cabbage, corn and sauce, and has been added to the menu alongside the chicken snack pack.
Both menu items are part of Stanbuli's new $38 per person takeaway banquet menu. The affordable lockdown feast is available on Friday and Saturday from 5pm–7.30pm and comes with the likes of bread, hummus, fried vegetable salad, the loaded kumpir and lamb and potato kofte or braised peas. From there, you can add on the HSP as well as pickled octopus salad, or sumac and honey glazed ribs, depending on how extravagant a meal you have in mind.
The banquet can be ordered via Bopple, just leave 45mins for the Stanbuli team to prepare before you swing by to pick up your dinner.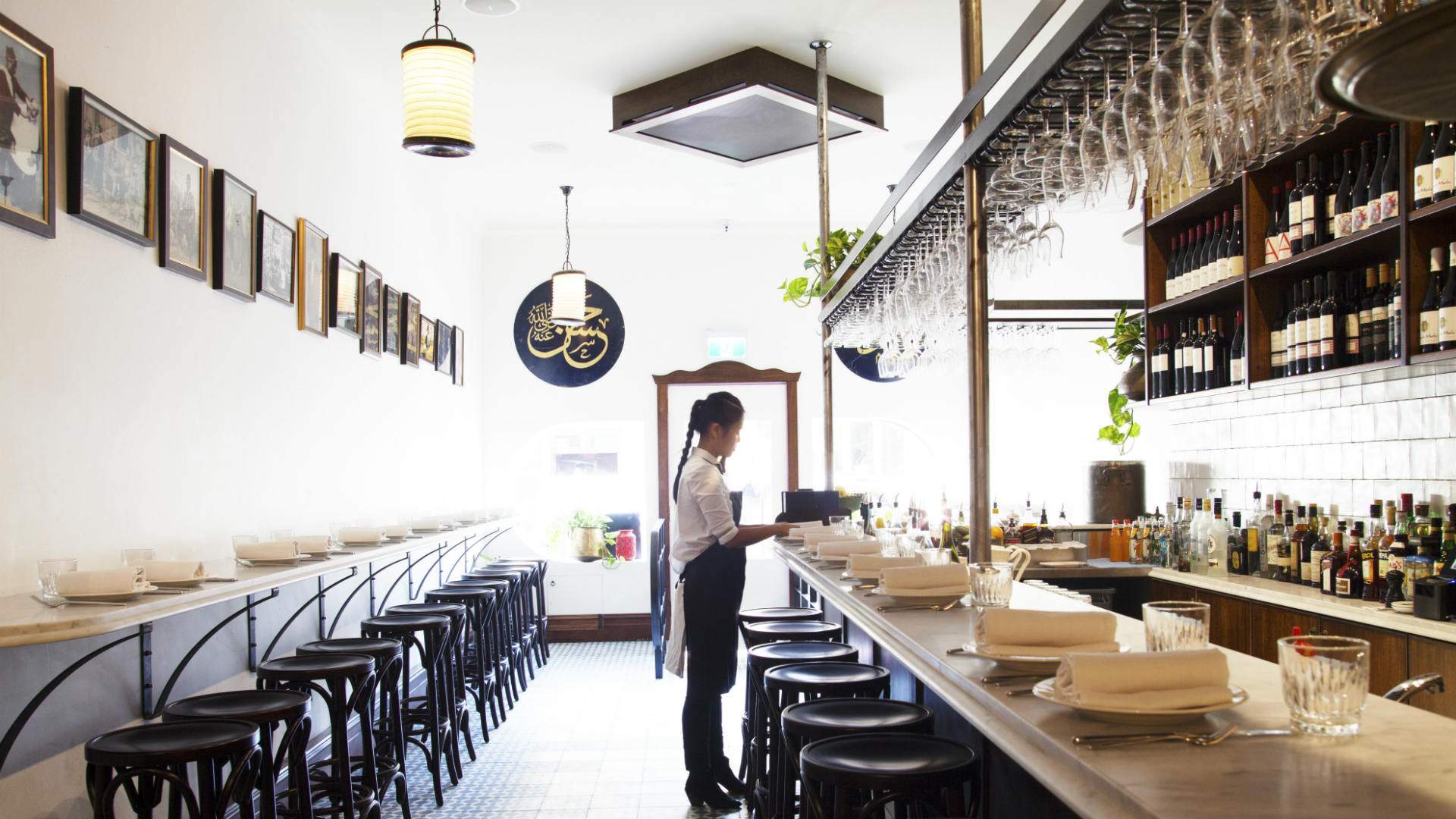 Stanbuli is located at 135 Enmore Road, Enmore. It's open from 5pm Friday and Saturday. To pre order during the week, contact Stanbuli at [email protected]
Published on August 16, 2021 by Ben Hansen