FOOD & DRINK
Tasmanian Food Trails: The Natural Bounty of the Northwest
Get to know the brews and the bees on the drive from Devonport to Launceston.
in partnership with

Tasmania's north-west is a land of dizzying mountain peaks, ancient rainforests and rushing waterways. It's home to the Tarkine Wilderness, Cradle Mountain and the Franklin River. These wild places provide plenty of inspiration for local chefs and producers, who are spoilt for ingredients — be it pristine water, native berries, iron bark honey or fresh salmon.
And the good news is, it's all too easy to spend a weekend indulging in their marvellous creations. Simply jump in your car and get yourself to Port Melbourne to board Spirit of Tasmania, which will sail you straight to Devonport and make your journey to Australia's southernmost state one to remember. Here, you can get a jump on your foodie road trip before you've even hit land. Partake in Tasmanian oysters in the ship's restaurant, indulge with ice cream from The Pantry shop, and enjoy the brews and sea views in the ship's bars. May to October there's even a Flavours of Tassie showcase, where you can sample everything from local cheeses and chocolates to wines and spirits.
Here's your guide to eating and drinking once you drive off the ship in Devonport and hit the road to Launceston.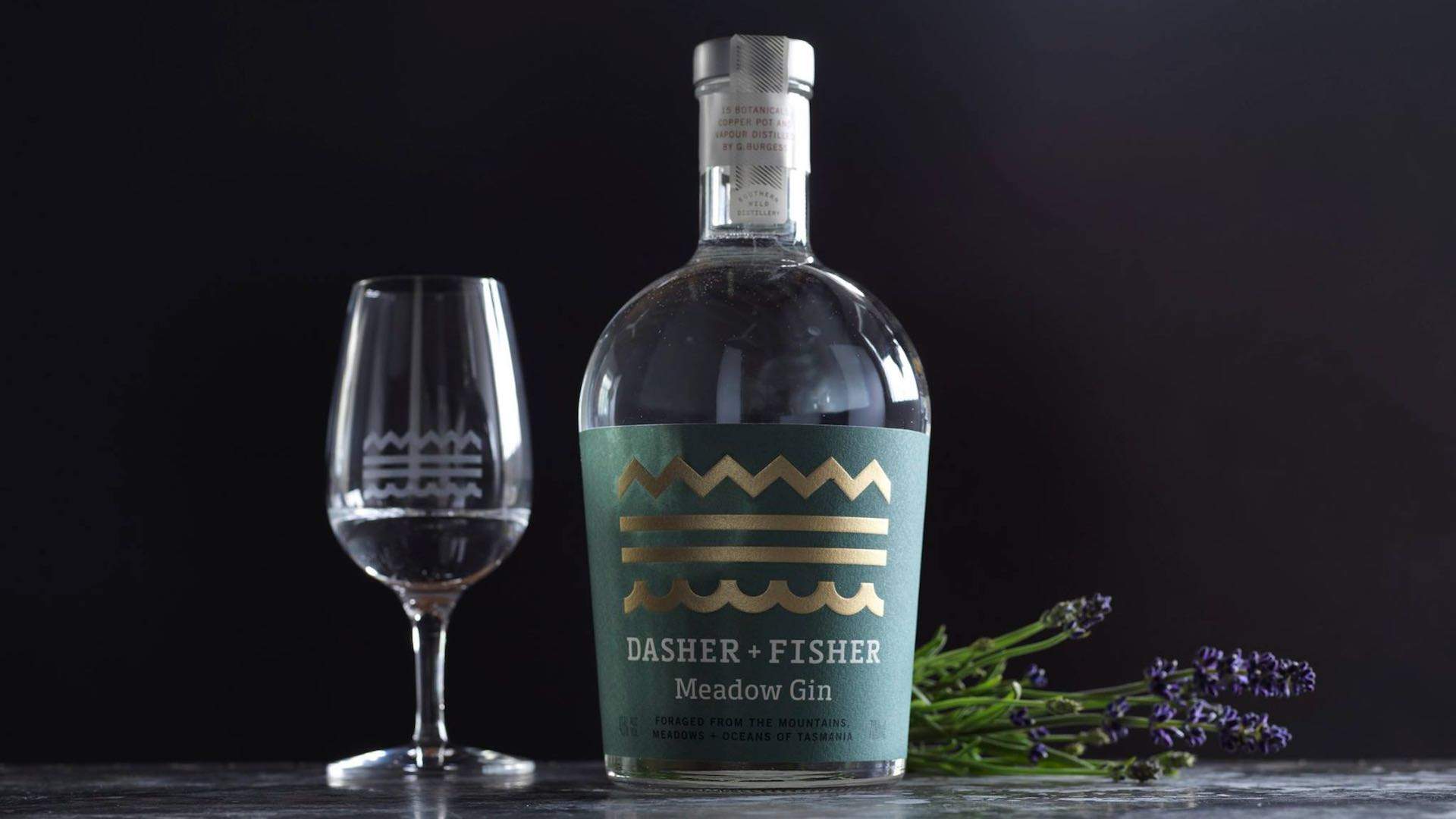 SOUTHERN WILD DISTILLERY
Your eating and drinking adventures begin as soon as you hit Devonport, with some gin tasting. You'll find Southern Wild Distillery on the western banks of the Mersey River. Master distiller George Burgess creates unique spirits that express Tassie's wild landscapes, using water from mountain streams and ingredients grown by locals. Meadow Gin, for example, is a heady mix of lavender, sage and oranges (alongside 12 other botanicals), while Ocean Gin features aromas of seaweed, nori, jasmine, ocean spray and rose petals. Burgess's weapon is a one-of-a-kind copper still, handcrafted for him by Stillsmiths, who live just up the road.
Southern Wild Distillery is at 17 Fenton Way, Devonport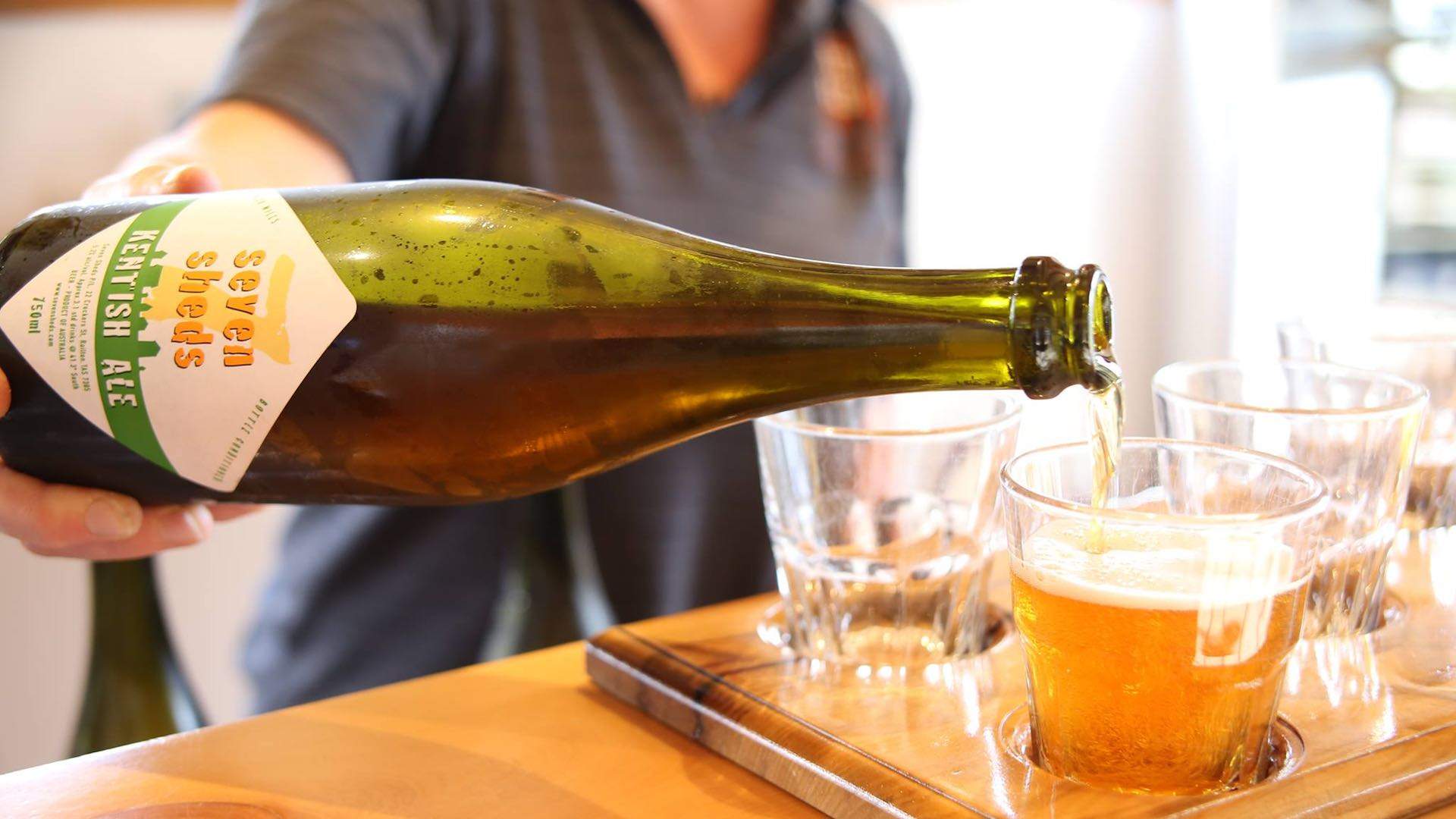 SEVEN SHEDS BREWERY
Now that you've tried some of Tassie's finest gin, it's time to find out how the brewers compare. Just half-an-hour's drive south of Devonport, in Railton, is Seven Sheds Brewery, Meadery and Hop Garden. Here, brewer Willie Simpson grows organic hops, which, along with mainly local malts, go into small-batch beers and Kentish ales. Meanwhile, local honey is turned into mead. Relax on a bar stool and (if you're not the designated driver) work your way through his creations, starting with Black Inca — a rich, black ale infused with cacao beans, as well as organic oats and quinoa — and working your way to Razzamatazz, a wheat ale infused with local clover honey. It also includes raspberries and blackberries from Christmas Hills Farm, your next destination.
Seven Sheds Brewery, Meadery and Hop Garden is at 22 Crockers Street, Railton

CHRISTMAS HILL RASPBERRY FARM CAFE
Continue along Railton Road for another 20 minutes to reach the Christmas Hill Raspberry Farm Cafe, devoted to one of the best things in life: fresh raspberries. The farm cafe menu is an explosion of brilliant red, juicy goodness. Start with a raspberry daiquiri or Red Cow (blended raspberries, raspberry liqueur, Kahlua, milk, syrup), then tuck into crumbed mushrooms with raspberry chilli sauce or Petuna ocean trout with raspberry hollandaise, followed by raspberry ice cream. There's also a shop peddling jams, sauces and chocolates, letting you take some bucolic memories home with you.
The Christmas Hill Raspberry Farm Cafe is at 9 Christmas Hills Road, Elizabeth Town

41 DEGREES SOUTH
By now, you could probably do with a stroll, so pop on your hiking boots and drive to 41 Degrees South, an inland salmon farm within Tasmania's World Heritage-listed wilderness. The self-guided walk takes you past the working farm and through wetlands before reaching Montana Falls. Along the way, expect to meet native birds, meandering creeks, diverse grasses, tranquil ponds and, if you're quiet and patient, maybe a platypus or two. Once you've worked up an appetite, sink into a chair at the cafe and prepare to taste some of the freshest salmon you've ever eaten. There are tasting plates, hot smoked salmon sandwiches and a mighty salmon burger, with local beers and wines to match.
323 Montana Road, Deloraine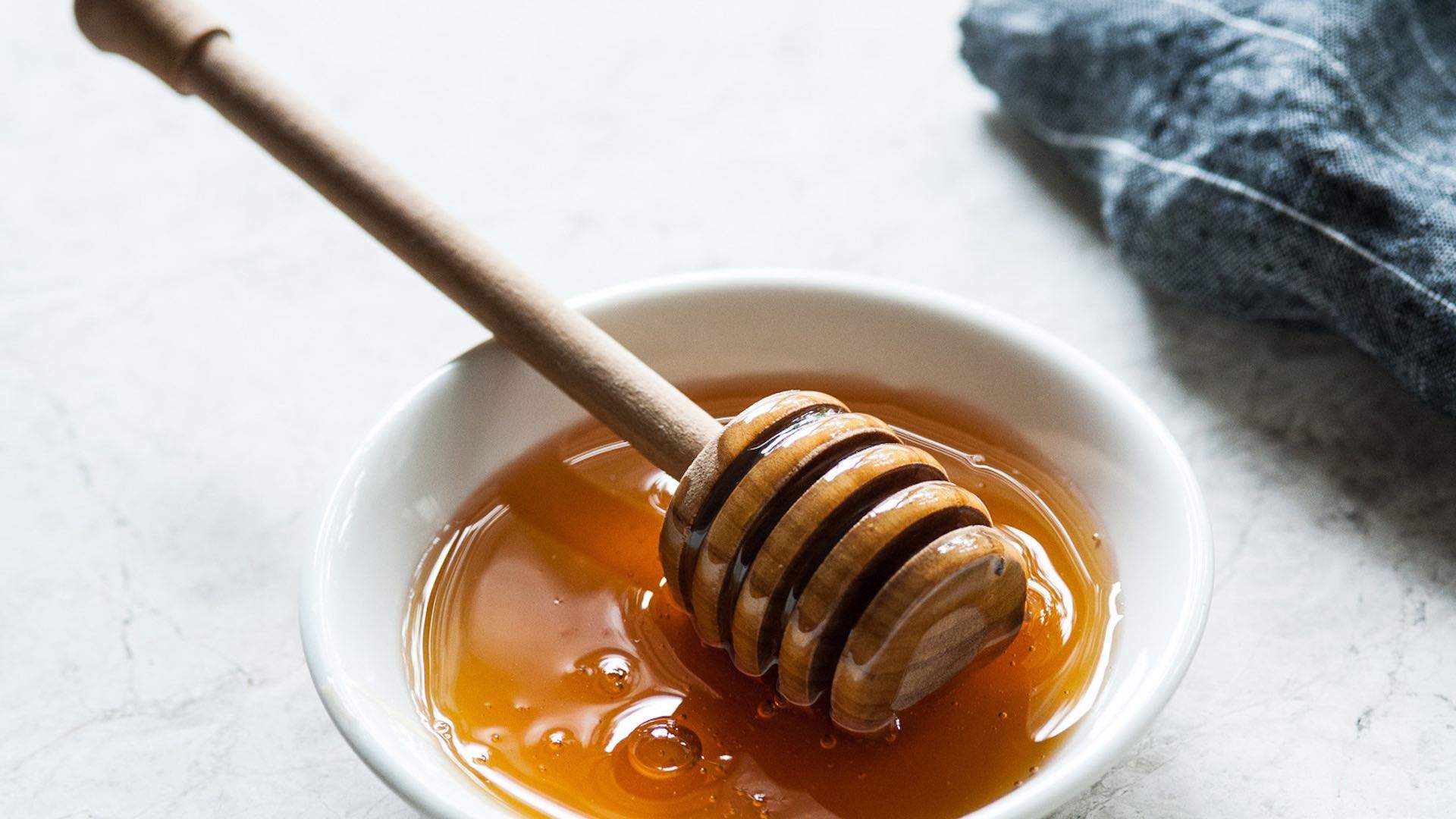 BLUE HILLS HONEY
If you've time to explore further afield, head west to visit Blue Hills Honey, in Mawbanna – about 90 minutes' drive from Devonport. The Charles family have been making honey here since 1955 and, today, they sell it all over the world, from Hong Kong and Singapore to Germany and Russia. Every mouthful is created by European honey bees, who draw nectar from the flowers of leatherwood, manuka, blackberry and other Tasmanian natives. Bees wax and honey chocolate are on offer, too.
1858 Mawbanna Road, Mawbanna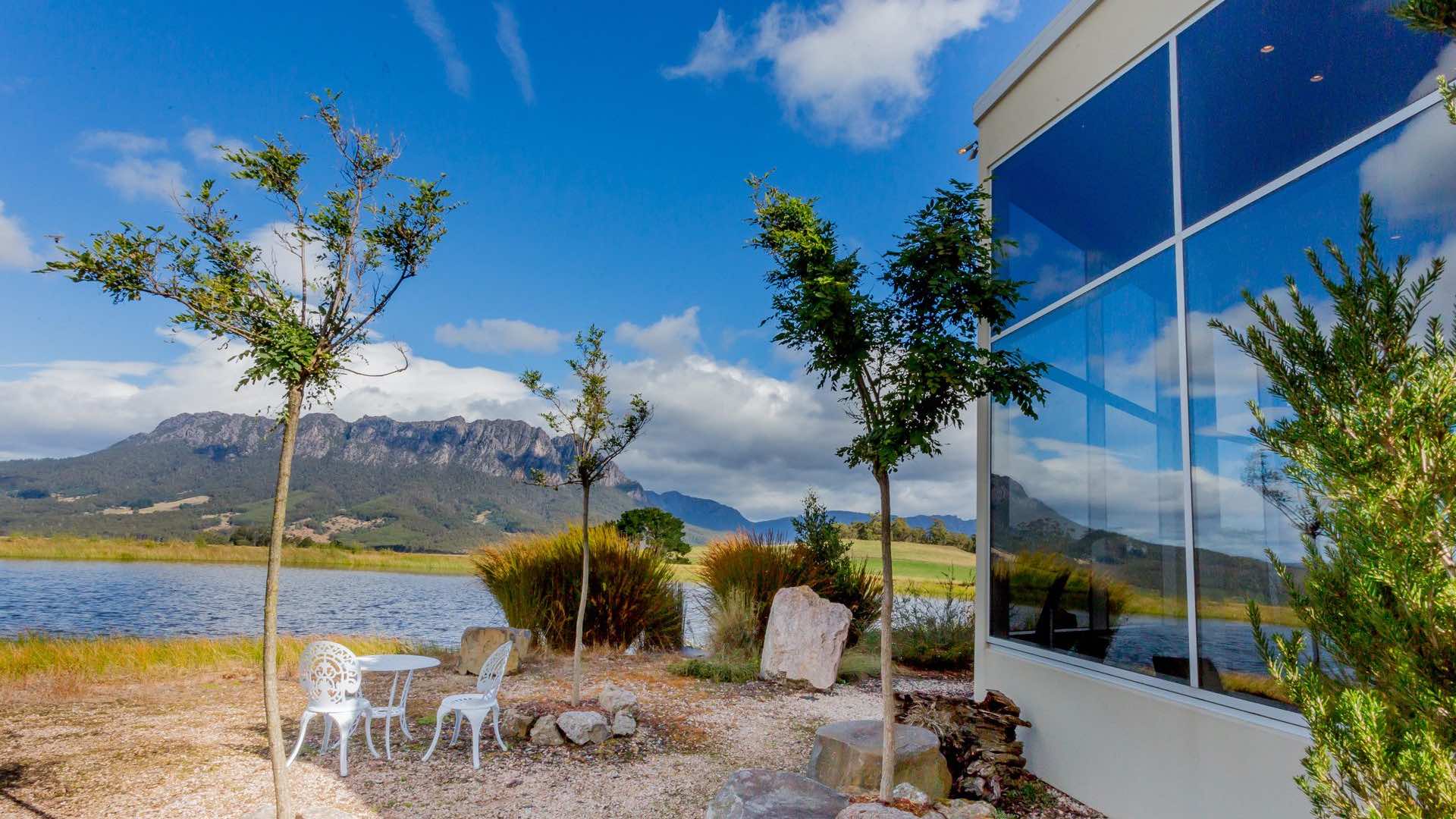 SLEEPING
With so much eating and drinking to do, you'll need to make sure you get a good sleep. Stays don't get any more peaceful than Eagle's Nest Retreat, a luxe, totally private getaway on a rural property, with views directly over Tasmania's renowned Cradle Mountain wilderness. Expect a lush king-sized bed, floor-to-ceiling windows affording 360-degree views, your own campfire and an oversized spa. If you're really keen to float away, book a relaxation massage or a hot stone therapy session. You can also invite a private chef over to take care of dinner.
THE NITTY GRITTY DETAILS
HOW TO GET THERE: Sail to Devonport on Spirit of Tasmania, which departs Port Melbourne. That way, you can take your car with you, and load it up with gourmet gifts galore on the journey back — there are no weight restrictions stopping you.
WHEN TO GO: Tasmania is spectacular all year round.
WHAT DOES IT COST: This varies, depending on how many fancy lunches you plan on indulging in. Expect to spend anywhere between $50 and $200 a day (plus accommodation).

To book your Tasmanian adventure today, head to the Spirit of Tasmania website.
Published on May 04, 2018 by Jasmine Crittenden