The Best Advice Ever: Dr Rachel Barrie on Blending Flavours, Her Legacy Career and Approaching Whisky if You're New to the Spirit
We spoke to Dr Rachel Barrie, aptly named the World's First Lady of Scotch, to get her advice on all things whisky.
in partnership with

Master blender Dr Rachel Barrie has been in the whisky game for over 30 years, but she originally trained as a chemist. This scientific background paved the way for her to become a leader in the delicious field of whisky blending, requiring her to use those stoichiometry skills on the daily.
Before she embarked on a professional career that saw her mix drops for several world-renowned whisky brands, she learned her trade from legendary industry figure Dr Jim Swan. In 2017, Dr Barrie became the Master Blender for The GlenDronach, Benriach, and Glenglassaugh distilleries. She was then inducted into Whisky's Hall of Fame in 2018, becoming the first woman in the scotch industry to be awarded that honour, earning her the title of the World's First Lady of Scotch. And nowadays? She continues to run the master blending arm at these three distilleries where she artfully crafts premium single malt whiskies.
We could think of no other expert to sit down with and talk about whisky with. Read on to find her thoughts on crafting the perfect dram, gather tips on how to become a true whisky connoisseur (even if you're new to the delicious amber liquid) and learn of the best advice she's ever received.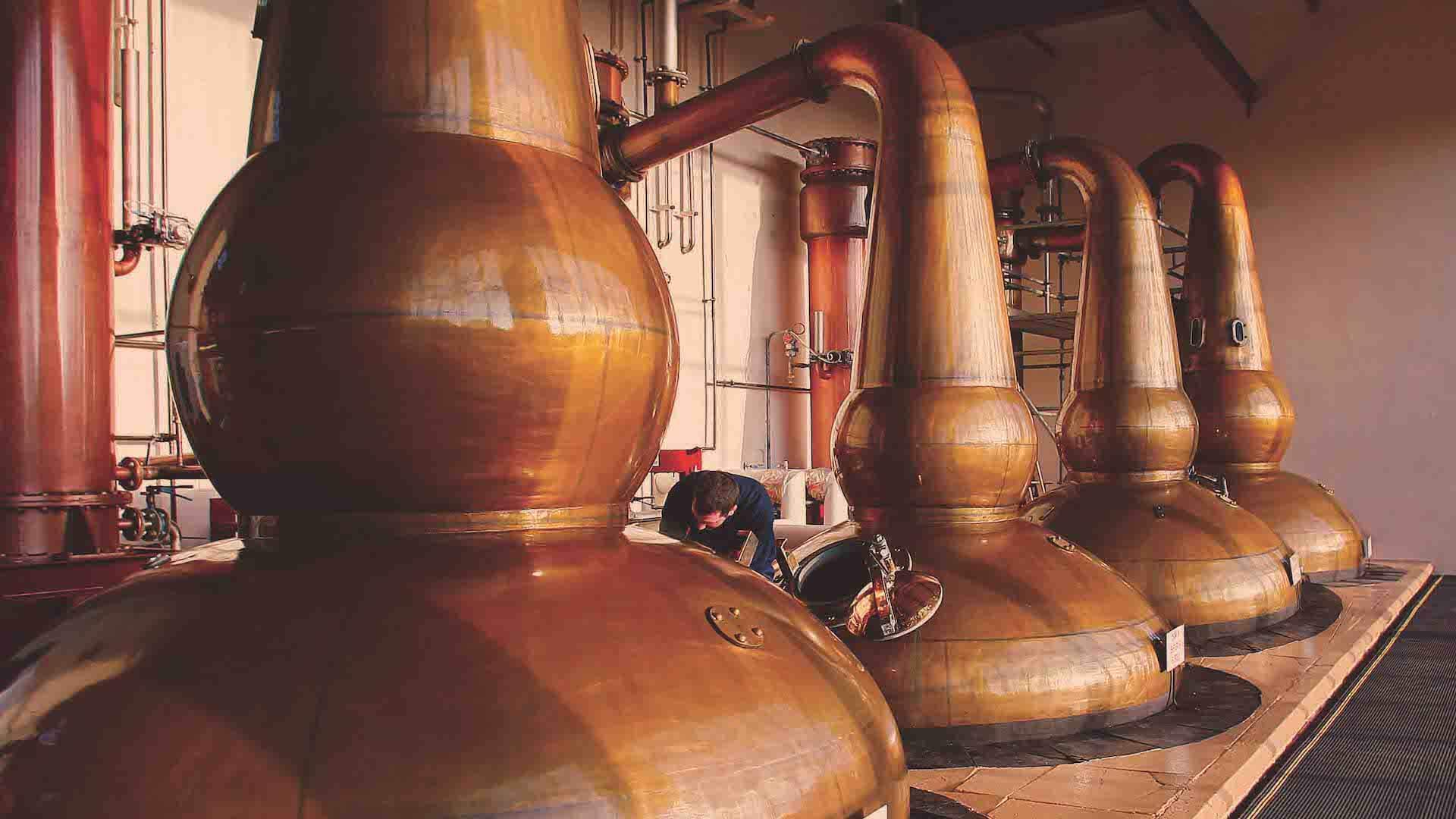 Let's say I'm new to whisky and I'd like to develop my taste for and understanding of it, what advice would you have for me on how to start?
"It's best to start with a neat dram, a teaspoon and water — first tasting neat, then adding water to experiment and unlock different tastes. Always remember to smell with your mouth slightly open. If you nose with your mouth closed, you will smell the alcohol instead of the aromas within the glass. Keep your lips open slightly and inhale a few times. Take your time to access the aroma and uncover the different flavours within.
A great introductory whisky to try is the Benriach's The Original Ten. The best way to describe it is like having a pastry with fruit, toasted almonds and vanilla custard in it. Tasting with canapés or small nibbles helps showcase each whisky's flavour, giving you the opportunity to discover the richness of complementary or contrasting combinations. The Benriach 10-year-old goes perfectly with heavily roasted nuts such as peanuts, cashews and walnuts."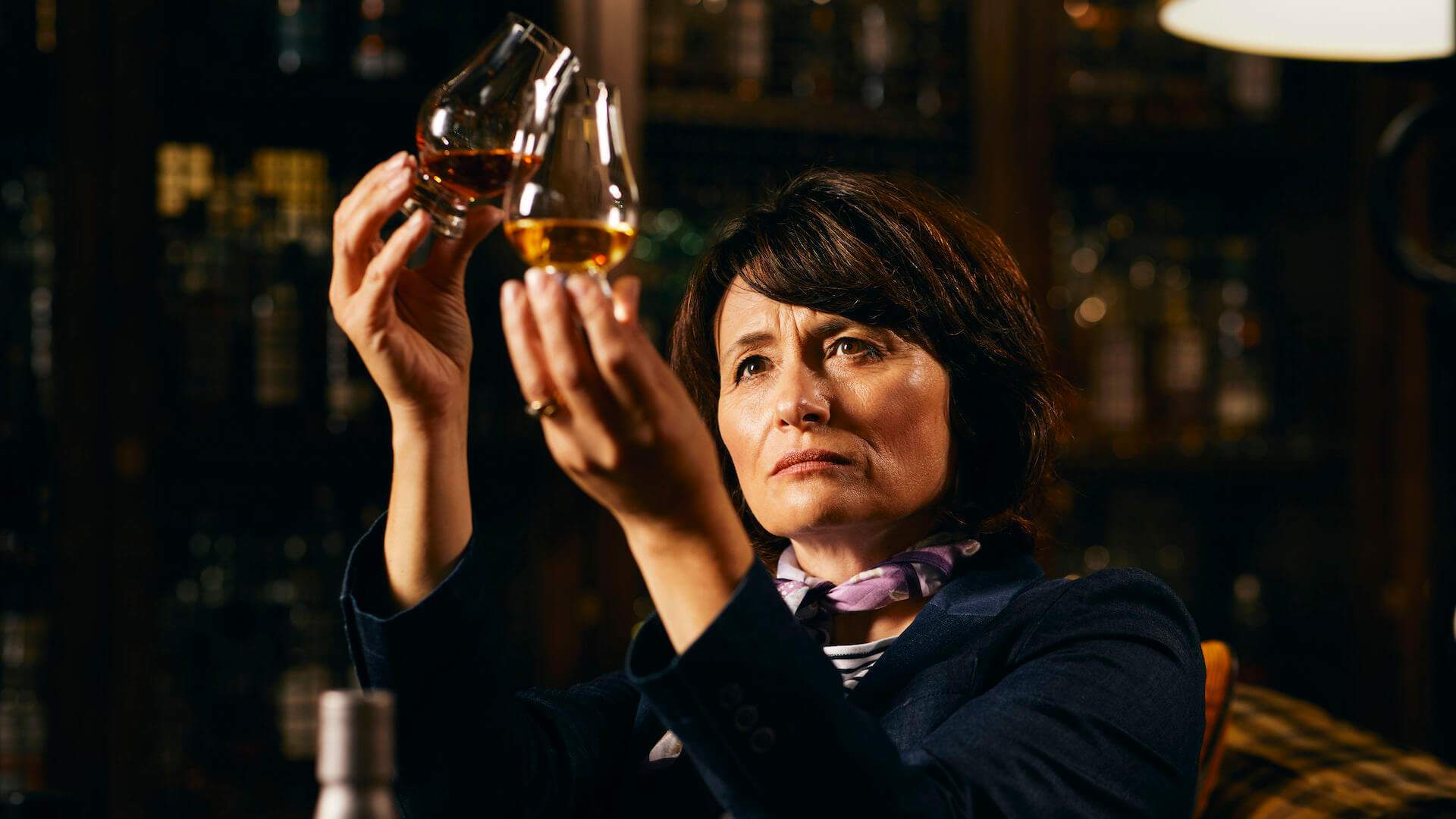 How about if I'm someone who thinks they don't like whisky, what would you advise then? Is there a style of whisky or approach to drinking the spirit for me?
"I always encourage people to be adventurous and open to trying new things. When it comes to whisky, I encourage people to enjoy it however they choose — whether that's neat, over ice or mixed in a cocktail. Every person is different. It is important to take your time, nose the whisky and explore the different aromas and flavours with each sip. The first sip is there to get your palate ready, the second sip is when it's time to explore the different flavours in the glass. If you are finding it too strong, just have a teaspoon of water, it will make it more comfortable."
What are your golden rules for how to serve whisky?
"First, bring your chosen bottle of whisky to room temperature. Next up, glassware: it is important that there is a slight funnelling to the top of the glass, this helps to concentrate the aromas in the right direction. It also allows you to view or nose the whisky. Once you have the right glass, pour it and let it breathe. A good rule to follow is to let it breathe for one minute per year. So for The GlenDronach's Grandeur 28-Year-Old, I like to pour it and leave it out for at least 28 minutes before enjoying.
Enjoy your whisky with a friend or loved one and make sure to take your time to appreciate the flavours and aromas coming from the glass. Stop and ask yourself: what fruit does this remind me of? Is it cherry? Raisins, dates, plums? As you dig deeper you will find notes that remind you of other things or trigger memories. Experience the whisky you are drinking with one another."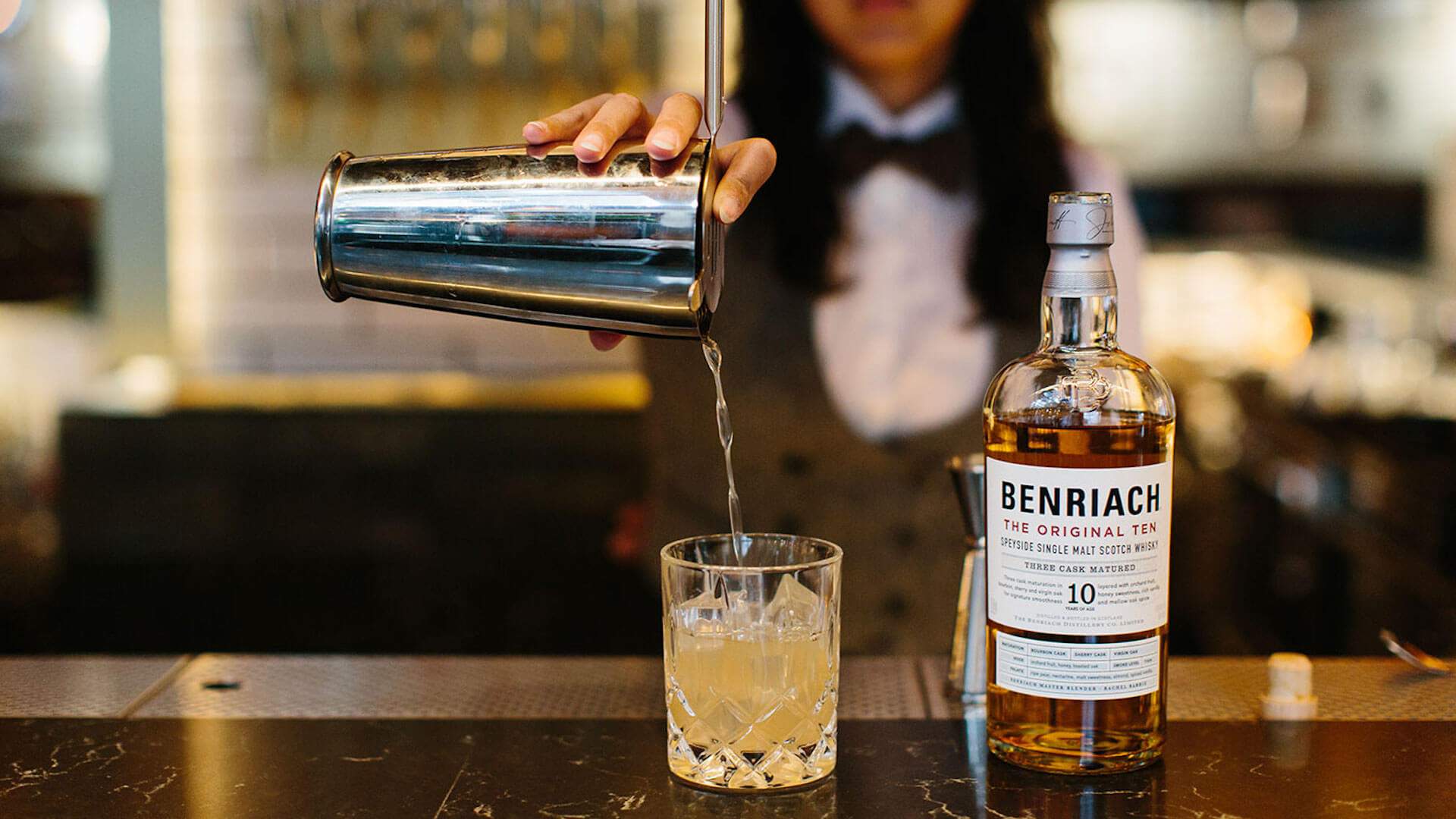 Whisky cocktails — yay or nay?
"Yay! Although I am partial to a neat whisky, we're finding consumers are increasingly looking for more experiential, 'fun' serves with a twist that play on flavours, colours, textures, aromas and interactivity. One of our most popular cocktails is the Benriach Penicillin, which perfectly mixes smoke, lemon and ginger."
Smoke Season Penicillin Recipe
25ml Benriach The Original Ten
25ml Benriach Smoke Season
20ml ginger and honey syrup
20ml fresh lemon juice
Shake all ingredients, then strain over ice in a rocks glass.
Garnish with candied ginger and lemon.
People think of single-malt whiskies as being the opposite of blended whiskies, but crafting a single malt still involves blending. What is it that you're trying to achieve when you blend a single malt?
"The difference is a blended whisky is a mix of barrel-aged malt and grain whiskies, a single-malt whisky is a blend of whiskies from a single distillery.
When I blend a single malt I'm trying to achieve a combination of flavours from one distillery. For example, at Benriach I have artistically crafted a range of single malt whiskies that perfectly marries tradition and innovation. We seek out an eclectic mix of casks from around the world, so chosen for the exceptional character and flavour notes they lend our whisky.
Once brought back to Speyside, we fill them with one of our three styles of distilled spirit: classic, peated or triple distilled. And then we wait. Our spirit matures — flavours collide, combine and intertwine. And only when we are satisfied our whisky is ready, can you enjoy a dram that is richly multi-layered and full of character."
What makes a good master blender, and what has your job taught you about flavour?
"Exploring flavour is a huge part of my job. Whisky making is much more than an art or a science; for me, whisky is looking deep into nature and understanding it much better.
The best way to understand it is if you moved a distillery a mile down the road, and used the exact same techniques, it won't be the same. It is all the things we cannot see that go into the whisky-making process. My approach is to 'nurture the best nature' of each distillery, fully understanding how each environment influences them.
As the master blender for The GlenDronach, Benriach and Glenglassaugh distilleries in Speyside and the Highlands of Scotland, I often describe them as taking you from the glen to the 'ben' to the sea. I feel uniquely connected to all three distilleries."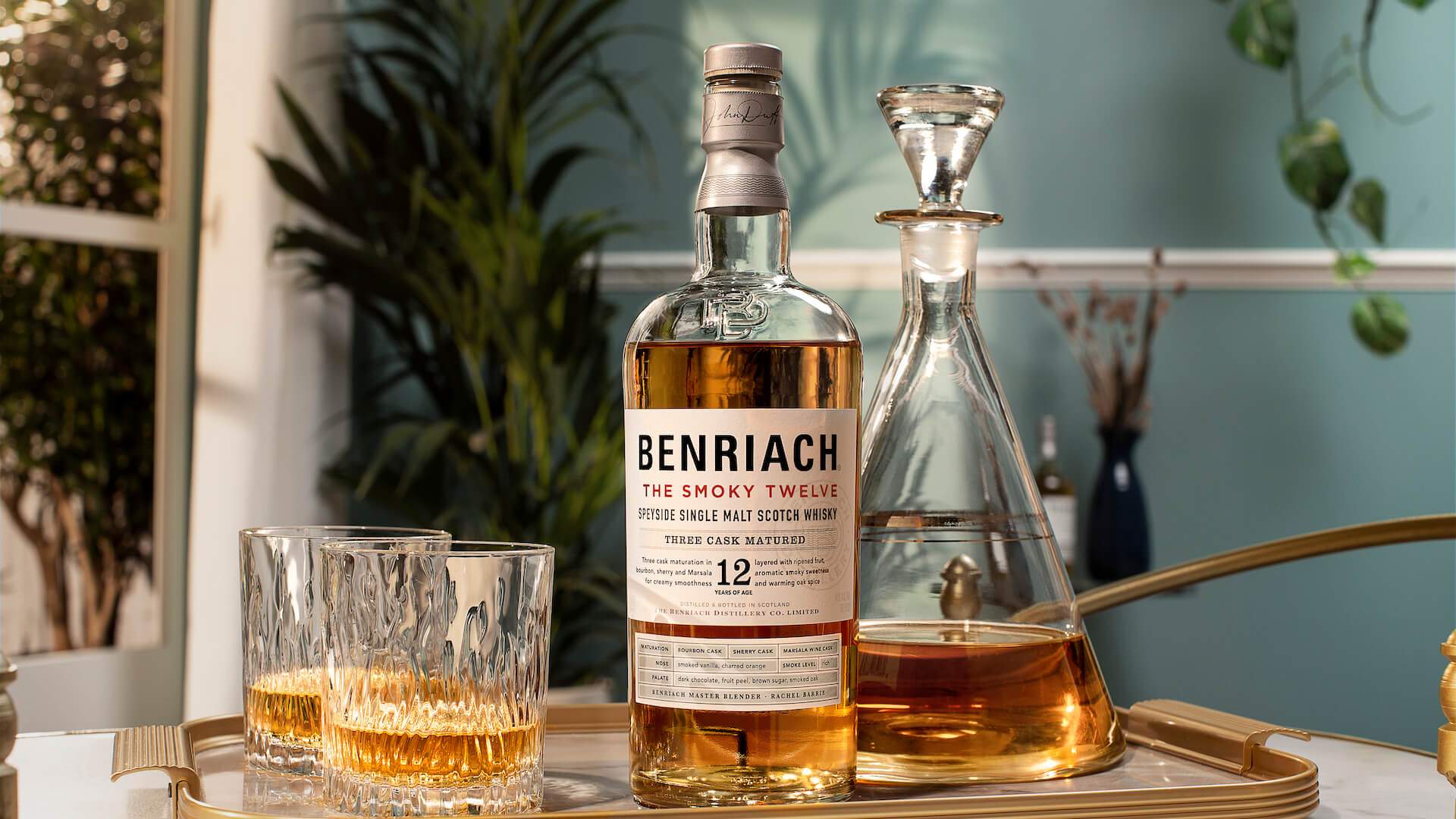 How did you forge your career in whisky and what has kept you in the field? What do you love most about whisky and your job?
"My love for whisky started when I entered the industry through the Scotch Whisky Research Institute. I researched the flavours and the impact different oak wood casks have on spirit flavour development over time and quickly began to think about a future as a master blender. I had a passion for the science and technology of distillery production, maturation, flavour and sensory science.
Loving what I do has motivated me and kept me in the field. My biggest challenge is that I can't sample enough whisky! I have sampled in excess of 150,000 casks across dozens of distilleries, and to this day can say each distillery and single cask teaches me something new each day. The opportunity to keep learning and creating excites me."
Whisky related or not, what is the best advice you've ever received? Who gave it to you and what was the context?
"My parents were my biggest mentors. Growing up in rural Aberdeenshire, my family was grounded and taught me the power of a strong work ethic. I learned early on that never giving up will always create the best future.
The three sayings that have remained with me most on my journey and led me to where I am today are: do your best and forget the rest; seek balance in every day; and success is the sum of small efforts, repeated day-in and day-out.
My biggest mantra is 'Love what you do and do what you love'. I take this approach with everything I do."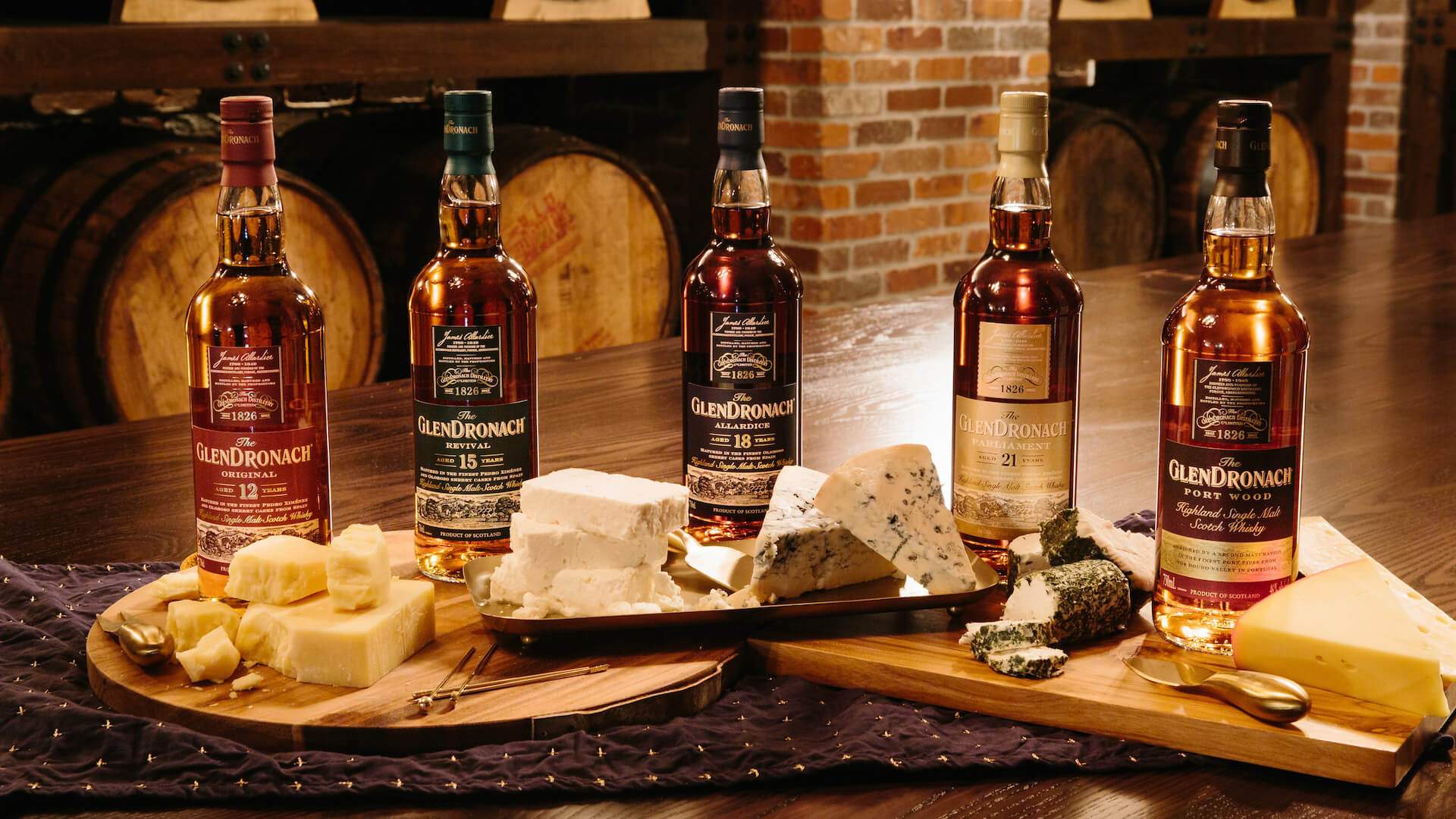 To start your whisky journey, or continue it, shop Benriach and The GlenDronach whiskies at Dan Murphy's, Nick's Wine Merchants, Vintage Cellars and BWS.
Concrete Playground Trips
Book unique getaways and adventures dreamed up by our editors