FOOD & DRINK
The Go-To Gin Guide to Winter in Sydney
Even as the winter chill sets in, there's plenty reason to get out and about (with a gin in hand) this season.
The Go-To Gin Guide to Winter in Sydney
Even as the winter chill sets in, there's plenty reason to get out and about (with a gin in hand) this season.
in partnership with

Winter is here and, unlike the disappointing Game of Thrones finale, the change of weather is actually a good thing. The new season brings with it that cosy jeans-and-sweater weather and crisp, invigorating air — all of which means you can spend the majority of your time cosied up next to a fireplace. While Sydney is known for its sunshine and beaches, it doesn't mean the city stops once the temperature drops. In fact, there are many activities worth getting out from under the doona for — some indoorsy, some outdoorsy.
So you don't miss out on any of these winter happenings, we've partnered with Tanqueray to bring you some top activities to tackle this season. From getting snug in a cinema for Sydney Film Festival to ice skating at Bondi Beach, there's plenty to keep you entertained with, of course, a gin in hand.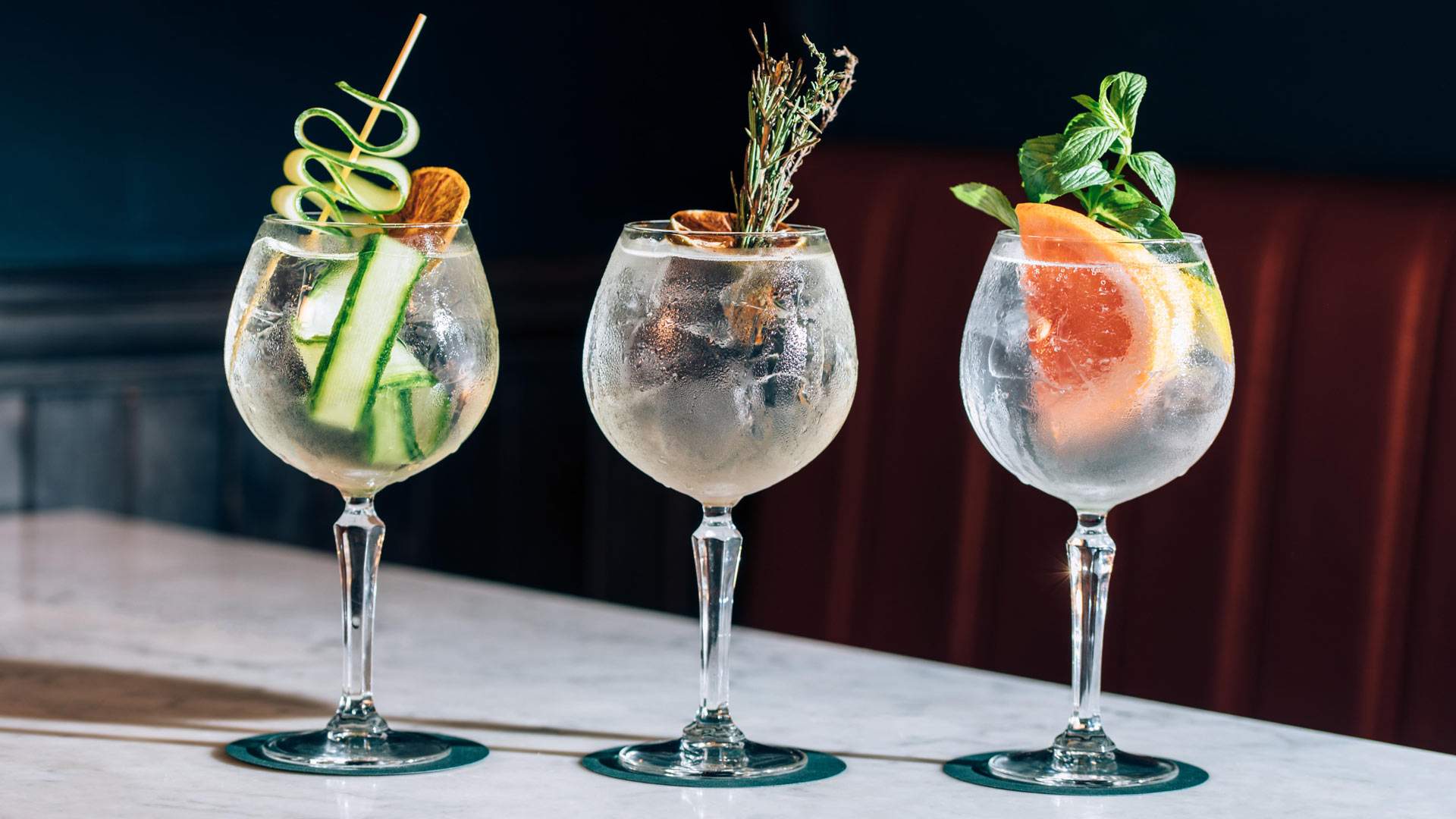 CELEBRATE WORLD GIN DAY
What better way to kick off winter (aka gin season) than with a whole day dedicated to your favourite spirit? World Gin Day falls on Saturday, June 8 this year — the start to the Queen's birthday long weekend. So, in honour of this spirit and Australia's undying love for it, hit the streets and head to any bar in town. If you're a gin aficionado though, you'll be best perched at one of Sydney's best gin bars.
Try a whole range of gins at The Barber Shop with Tanqueray London Dry, Bloomsbury, Lovage, Old Tom, Rangpur, Sevilla and Tanqueray Ten all on offer to create a top-notch G&T or martini. Or at Gin Lane, you can go for one of several Tanqueray cocktails, with old school options like the Aviation, with Tanqueray, maraschino liqueur, creme de violet and fresh-pressed citrus, or something spritzy like the Hibiscus & Rose Fizz, with rose-infused Tanqueray, hibiscus, orange, rose syrup, pressed-organic raspberry and prosecco — all served in a smoking pipe. And if you really want to celebrate, Jacoby's Tiki Bar is the place, with Neptune's Punch, a four-person cocktail containing Tanqueray, rum, cognac, orange liqueur, passionfruit, falernum, orgeat and lemon. And, seeing how it's winter, best pay the extra fiver and it'll come on fire.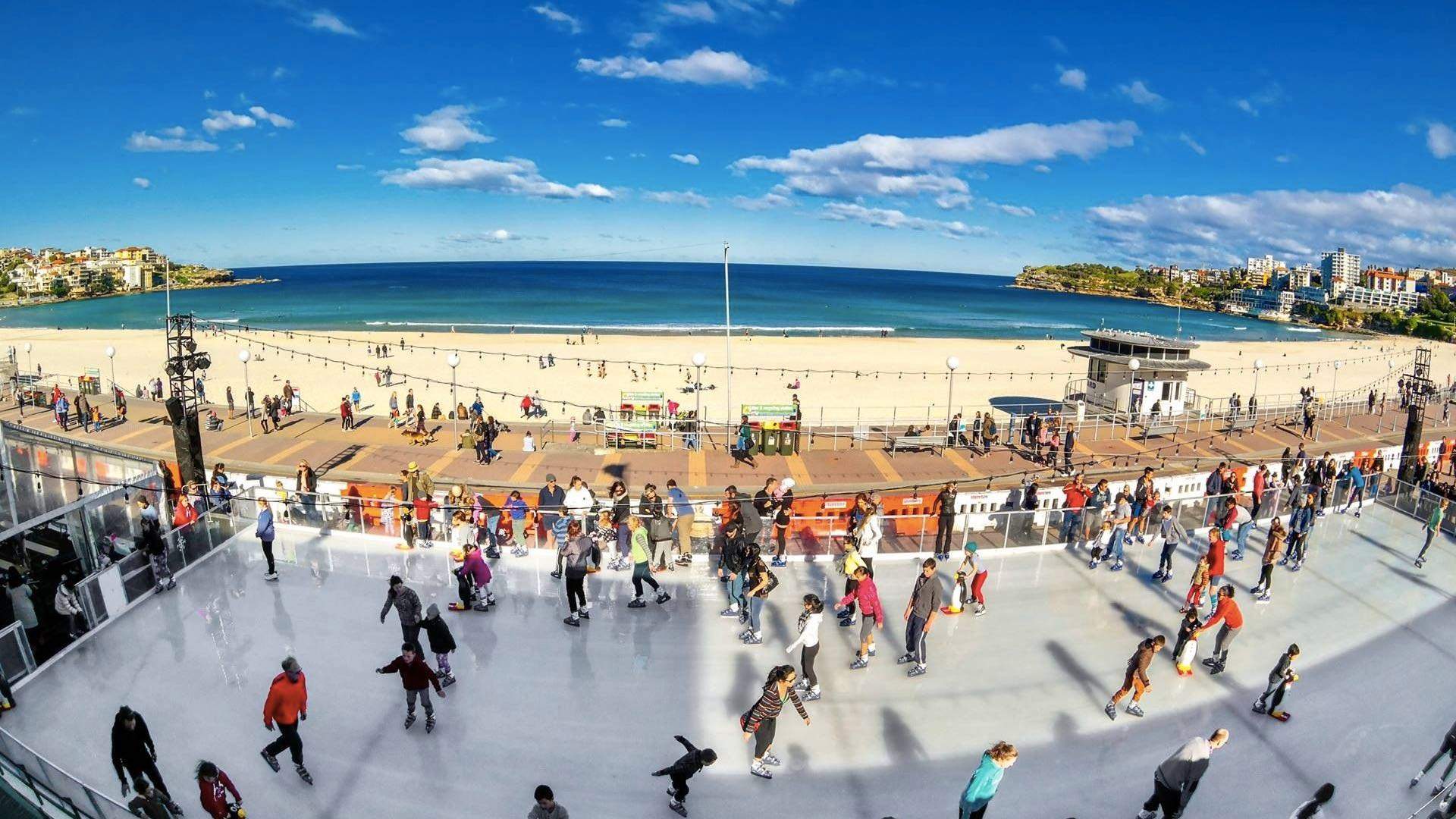 GO FOR A TWIRL ON BONDI'S ICE SKATING RINK
Where else can you watch surfers catch waves, all while gliding across the ice? Water doesn't freeze over in Sydney in winter — except in Bondi. The suburb's beachside ice skating rink will pop up again for three weeks this year. At Bondi Winter Magic, there'll also be a 22-metre ferris wheel alongside the outdoor rink, as well as a program with an avalanche of frosty fun.
After all that action on the ice, you'll probably feel like a little post-skate celebratory tipple (particularly if you managed to last the whole time without falling). Keep the water views going, and head to Bondi's famed Icebergs Dining Room and Bar with million-dollar views of the beach. Order the Classic Aperitivo, made with Tanqueray gin, Italian bitters, house-made grapefruit cordial, orange juice, basil and soda; it's a tasty way to unwind. For something more low-key, head to Bondi Beach Public Bar for a classic negroni or the Tanqueray gin 'n' juice with a twist.

HAVE AN ARTY AFTERNOON THEN GO FOR A LATE LAVISH LUNCH
With Australia's most prestigious portrait award  — The Archibald — plus the Wynne and Sulman Prizes all showing at the Art Gallery of NSW, it would be remiss not to put on your winter woollies and head to the gallery. Need even more of a reason? A huge retrospective of Marcel Duchamp (the man who made art out of a urinal) is also running this winter.
After getting your cultural fix, wander down to Woolloomooloo and treat yourself to a late, long lunch at Riley St Garage. The industrial, art deco restaurant has a share plate menu, with everything from oysters and a raw bar offering to heartier dishes like the crispy pork knuckle. And better yet, you'll find $2 oysters available Tuesday to Saturday for 55 minutes starting at 5pm. Make it in time for cheap oysters, and you can spend a bit more on some fine gin cocktails like the Pet Sounds with gin, rosé, plum and pet nat, or a classic G&T with Tanqueray London Dry, Sevilla or Ten complete with Fever Tree tonic.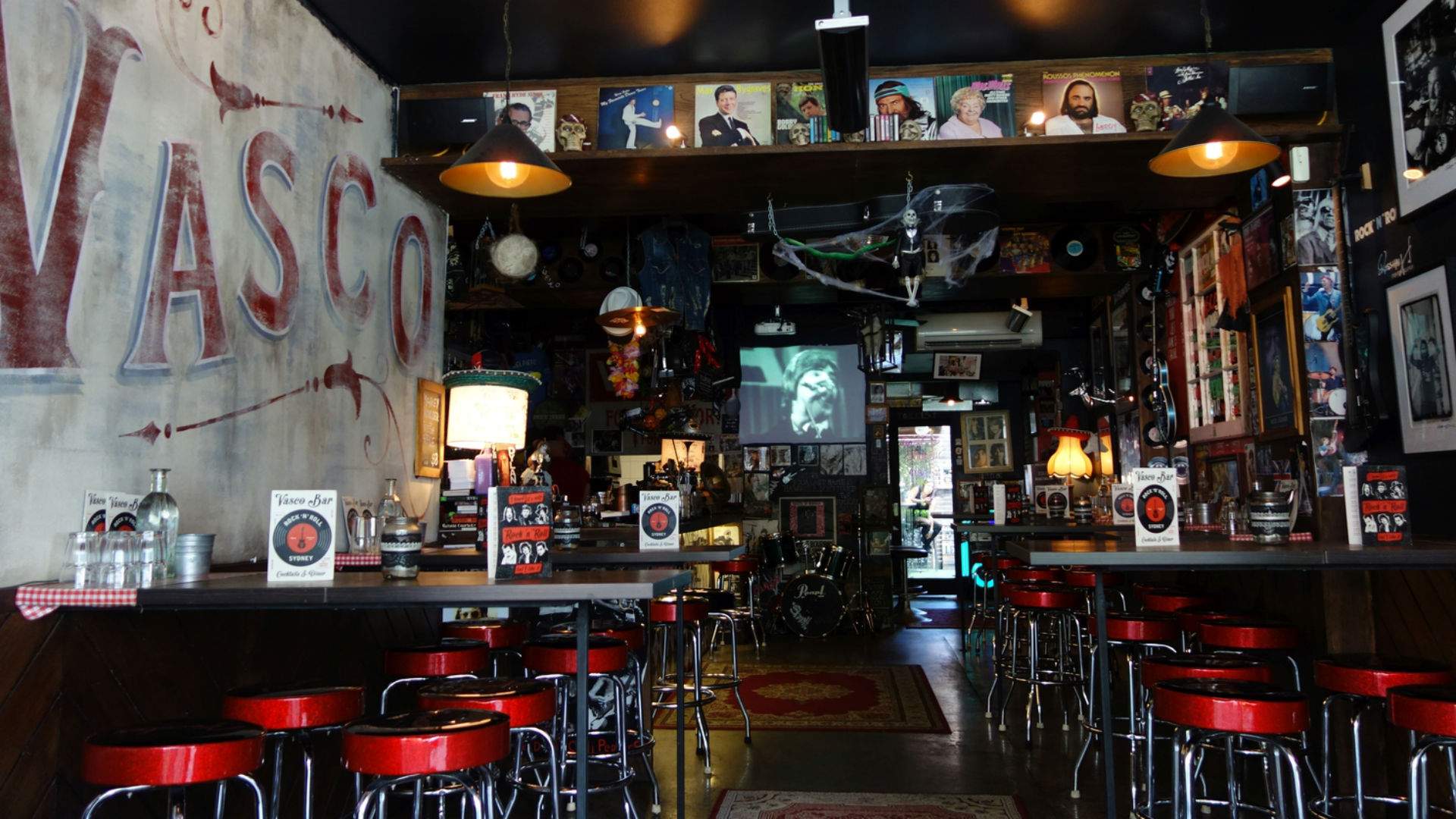 SIP PRE-SHOW COCKTAILS BEFORE SEEING SOME LOCAL EMERGING TALENT
This year, Belvoir Theatre is hosting 25A — a series of low-budget (but story-rich) plays supporting emerging theatre talent. Showing in the Downstairs Theatre, the plays running over winter include The Astral Plane, an energetic comedy that's simultaneously enlightening and deeply felt, showing from June 12–29; Skyduck: A Chinese Spy Comedy from July 11–20; and Te Molimau, a futuristic story of a young woman on a sinking island in the Pacific Ocean, running from August 7–24.
Tickets are priced at an extremely reasonable $25 (online or at the door), with previews costing only $20, meaning you can splurge a little beforehand. Just a short walk from Belvoir is Redfern small-bar-cum-Italian-eatery, Vasco. The bohemian bar has an extensive cocktail list, with the Heart-Shaped Box, made of Tanqueray gin, house-made kiwi shrub, citrus and orange blossom, a particular crowd favourite. Foodwise, there's some Mediterranean snacks like antipasti, meatballs served with bread and bruschetta as well as lots and lots of homemade gnocchi.

CATCH A SYDNEY FILM FESTIVAL PREMIERE AT THE STATE THEATRE
Sydney Film Festival is back and this year it's got Oscar nominees, Sundance hits and even some titles straight from Cannes. Throw in plenty of famous faces, a few more local flicks and a heap of acclaimed docos, and another busy fest will grace our city till Sunday, June 16. The full program is packed with just about every genre, with many screenings hosted at the decadent State Theatre. Book a film at the State Theatre, and afterwards, pop next door to Gowings Bar & Grill at the QT Hotel. Here you can sip the signature Perfect Bubbles cocktail with Tanqueray Ten, strawberry aperitif, lemon, rhubarb shrub and sparkling wine or order the Clover Club made with Tanqueray gin, raspberry, lemon and egg white.


Celebrate the return of winter with a Tanqueray tipple in hand at home or around your city.
Top image: Gin Lane.
Published on June 07, 2019 by Cordelia Williamson