Century-Old Darlinghurst Pub The Strand Is Transforming into a Four-Storey Hotel, Bistro and Rooftop Bar
The luxurious French bistro takes cues from turn-of-the-century Paris, and it's now open on the ground floor.
Approaching its 100th year in Darlinghurst, The Strand is set to have a huge makeover, with the longstanding corner pub being transformed into a multi-venue hotel, bistro and rooftop bar. Part one of this transformation is already complete, with the French bistro occupying the pub's ground floor now open to the public.
At The Strand Bistro, you'll find all the trimmings of a classic French diner. Inspired by 1920s Paris, the venue boasts a sleek wood and gold fit-out with a menu that rolls out expected favourites from the region's cuisine. There's caviar service, steak frites with bearnaise sauce, creamy garlic mussels, pissaladiere topped with caramelised onion and anchovies and a French leek tart made with watercress, pear, walnut and goats cheese. It's a far cry from standard pub fare.
Similarly, the drinks menu has undergone a dramatic change. Take your pick from the bistro's expansive Australian and French wine list, or opt for a selection from the aperitifs and cocktails. A 49-strong whiskey list is also on hand, featuring highlights from Japan, Scotland and Ireland.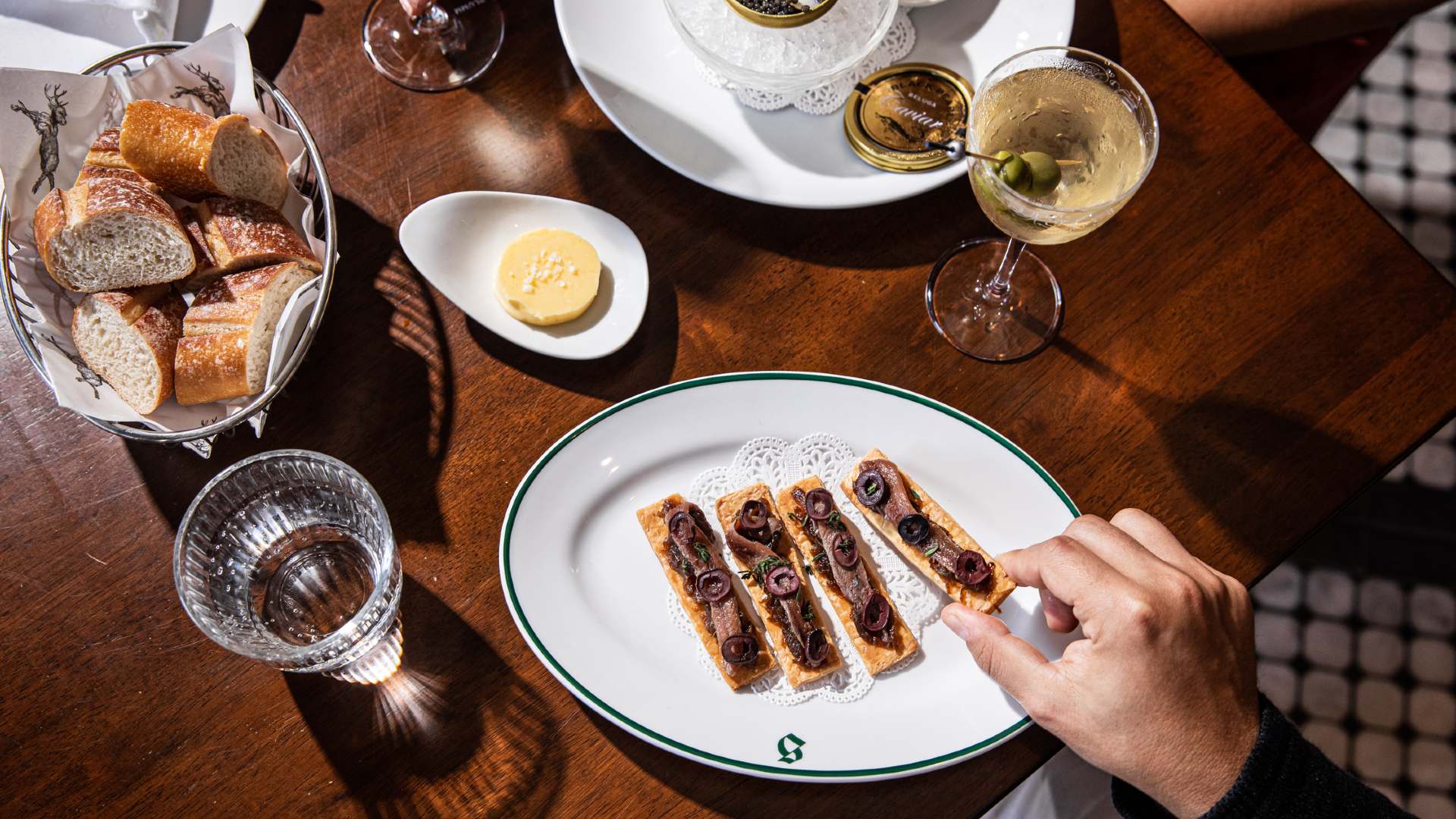 Over the next couple of months, the bistro will be joined by a second new space inside The Strand. Head up to the William Street building's rooftop and you'll discover a casual al fresco bar. Expected to open during winter, the rooftop will facilitate snacks and cocktails with sunset views and DJ sets.
The final piece to The Strand's shiny new puzzle is a 17-room boutique hotel sandwiched by the two hospitality spaces. The accommodation will feature an array of areas designed to make your stay comfortable and memorable, including a library and common spaces for work and cooking. Located a short walk from the heart of Sydney's CBD, it's sure to be a go-to for tourists and staycationers alike.
The renovation and conversion of The Strand is the handy work of Public Hospitality, who have big plans for several other heritage buildings throughout the city. The hospitality group has taken ownership of The Camelia Grove in Alexandria, Erskinville's The Kurrajong and The Town Hall in Balmain, with the processes of giving them all a similar facelift already underway.
The Strand is located at 99 William Street, Darlinghurst. The Strand Bistro is open 6am–midnight Sunday–Thursday and 6am–2am Friday–Saturday.
Published on May 10, 2022 by Ben Hansen