The Team Behind the Oxford Tavern Has Reopened Inner West Corner Pub The Duke of Enmore
The pokies are out, and in their place you'll find 'Big Buck Hunter', vegan pub eats and picklebacks aplenty.
Inner west stalwart The Duke of Enmore has been sitting empty since COVID-19 began, but the team behind The Oxford Tavern and The Taphouse has this month breathed new life into the old dog.
It's not the first time the 1870-built pub has undergone a revamp in recent years, however, with the Enmore Road venue reopening under James Wirth and Michael Delany in late 2018. This time, though, Thorpe Hospitality Group has reopened The Duke with vegan pub eats, Big Buck Hunter and picklebacks aplenty.
The new-look Duke has undergone a full refurb with a Australiana-meets-American dive bar vibe. For starters, the pokies are no more. Instead, there's a new hangout area, complete with a pool table and the aforementioned arcade favourite. The team's resident horticulturist has also spruced up the beer garden and the main bar has been fully redone, now boasting a two-tonne polished-concrete bar top with spotted gum cladding. But that comforting, daggy pub feel hasn't gone anywhere.
"We're very conscious of keeping the venue's charm — we like our venues to have some character and The Duke still has that dive-y, gritty vibe to it," Group Director James Thorpe told Concrete Playground.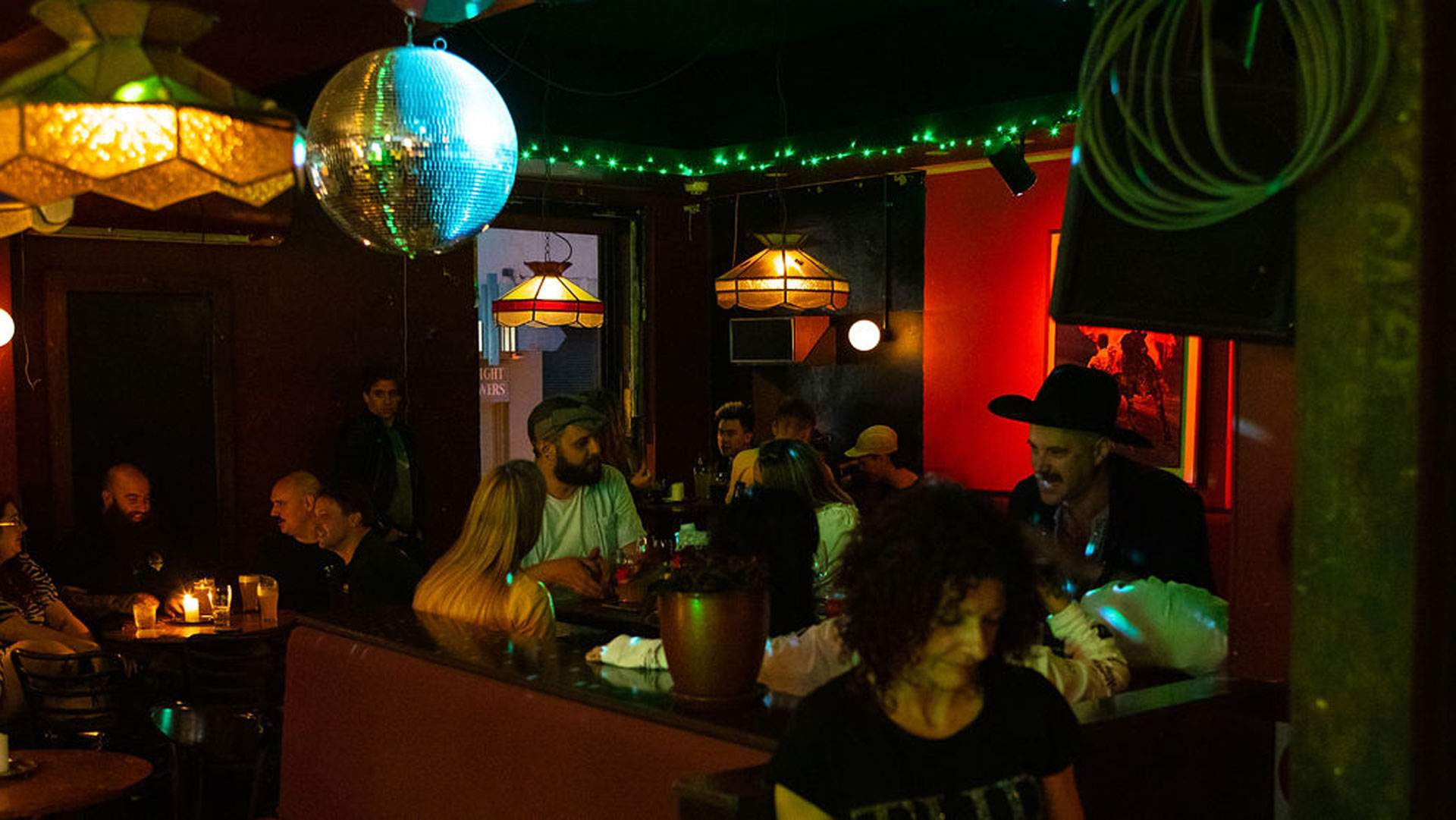 In the kitchen, the group's Executive Chef Adam Cremona (who helped launch Newtown's bygone Miss Peaches) is serving up good-quality, well-priced pub food. Loaded waffle fries, mac 'n' cheese nuggets, nachos and spag bol sit alongside all the pub classics, with the majority sitting around the $20 mark.
There's a big focus on burgers, too, with the pub's signature smash burger already positioned to be a crowd-pleaser. A ten-item vegan menu is also on the docket and made in a separate prep kitchen to boot. There's a vegan version of that smash burger on it, along with a Nashville-style 'chicken' burger, deep-fried buffalo cauliflower served with vegan ranch and eggplant schnitties and parmis.
There's also a section on the menu called 'only for the brave'. "This shit is very hot," says Thorpe. You have to sign a disclaimer to order any of these dishes — and eat with gloves on. For a bit of fun, opt for the Russian roulette hot wings, one of which will be injected with reaper hot sauce.
Your fur-baby will also be looked after here, with the two-item menu including the pup burger (beef patty, sweet potato bun, grated carrot and shredded kale) and the pup tartare (kangaroo mince topped with a raw egg).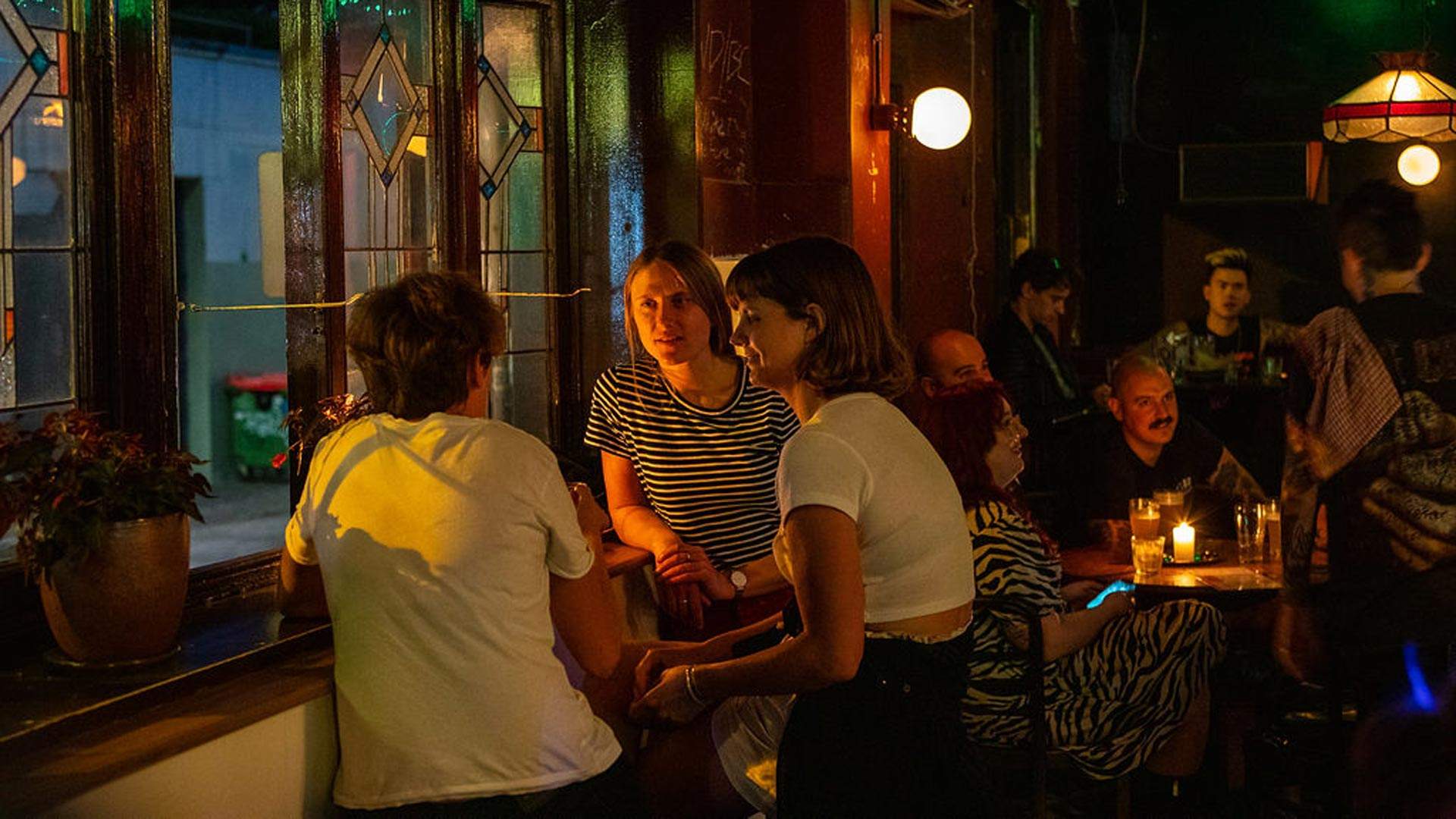 Joining the team as front of house is Sabrina Medcalf (ex-manager at Frankie's), who has created a reasonably priced cocktail list that blends signatures with classics like margaritas, whisky sours and daiquiris. For house specialties, try the Doomed to Consume (Jack Daniels, cherry syrup and house lemonade) or the Sucker Punch (bourbon, rum, dark ale syrup, fresh orange and lime juices).
"We also have a big focus on sustainability, trying to reduce wastage and share prep items between the kitchen and bar," says Thorpe. "Chef is a bit of a fermentation guy, so we also have ginger beer and kombucha bubbling away."
You can taste that ginger beer in the House Favourite cocktail (Jameson, ginger beer, lime, bitters) and that kombucha in the Horn Juice (spirit of your choice, damiana syrup, kombucha).
Elsewhere on the drinks menu, wines will be mostly natural numbers (and start at just $8 per glass) and beers will all be from independently owned breweries — a specific Thorpe Hospitality Group commitment. That's not to say you won't find a smashable lager on tap — the group's own Oxford Brewing Racket is on offer just for this purpose.
"The Duke is also known for its pickleback, and we'll offer the classic shot of Jameson but with three-to-four different house brines to choose from," says Thorpe.
You can expect a focus on live music here as well — and, once the Enmore Theatre finally reopens its doors, The Duke will be first in line to host after-parties for the gigs.
Find The Duke of Enmore at 148 Enmore Road, Enmore. It's open 12pm–12am Monday–Tuesday, 12pm–2am Wednesday–Saturday and 11am–10pm Sunday.
Concrete Playground Trips
Book unique getaways and adventures dreamed up by our editors