FOOD & DRINK
Three Tequila Cocktail Recipes That'll Spice Up Your Next Summer Session
Shake things up at your next at-home cocktail hour this summer.
in partnership with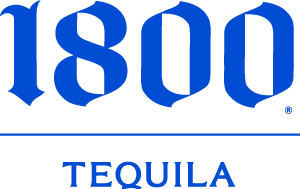 After the year that's been, we've all got our sights set on making this summer one to remember. So, no doubt, you'll want to shake things up a little — and, if you're hosting the crew around for some backyard drinks, you'll want to make sure those sips are darn memorable, too.
Because balmy days call for cocktails, we've teamed up with tequila distiller 1800 Tequila to help you unleash your inner bartender. Recently, the brand launched a limited-edition merch range in collaboration with Aussie accessories queen Poppy Lissiman and Sydney-based artist Manu Crooks. So, if you were looking for some bold new accessories for summer, it's got you sorted in that department — but you better get in quickly, before they sell out. Now, the two aforementioned creative legends, plus 1800's Hayley Dixon (Proximo Spirits Tequila Specialist), have come up with three tequila cocktail recipes that are guaranteed to spice up your next at-home session.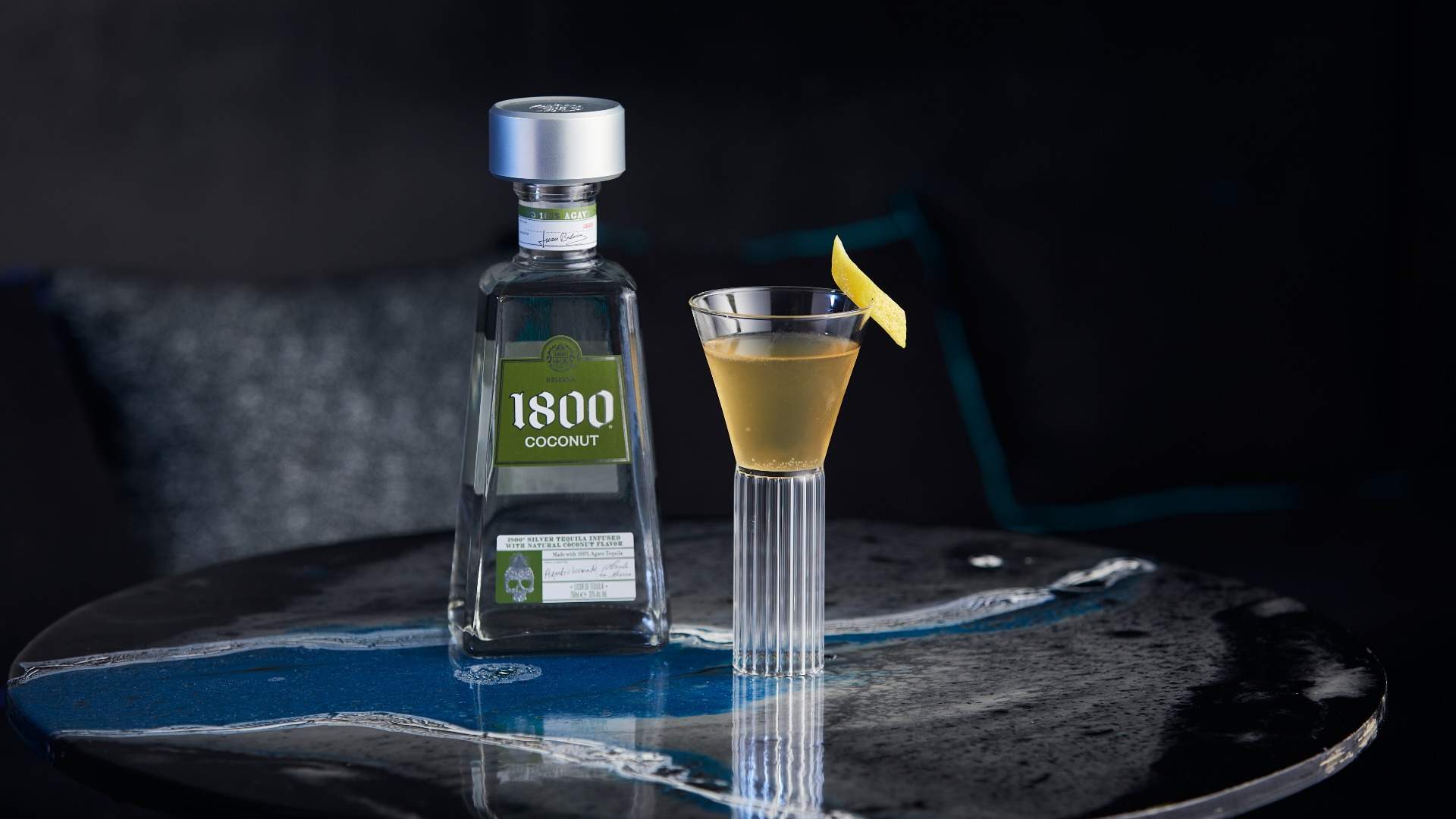 POPPY LISSIMAN'S TASTE OF TULUM
Serves one
Sleek, chic and a little bit fun, this little libation created by Poppy Lissiman is the perfect drink for summer nights spent on the dance floor. The concoction uses 1800 coconut-infused tequila, which lends a taste of the tropics, while prosecco keeps things sophisticated. So, break out the champagne flutes and get shaking.
Ingredients
30ml 1800 Coconut
15ml peach syrup
10ml Fino sherry
20ml fresh lemon juice
5ml simple syrup
90ml prosecco
Method
Minus the prosecco, shake all ingredients together, then double strain into a champagne flute. Top the glass with prosecco and garnish with lemon zest.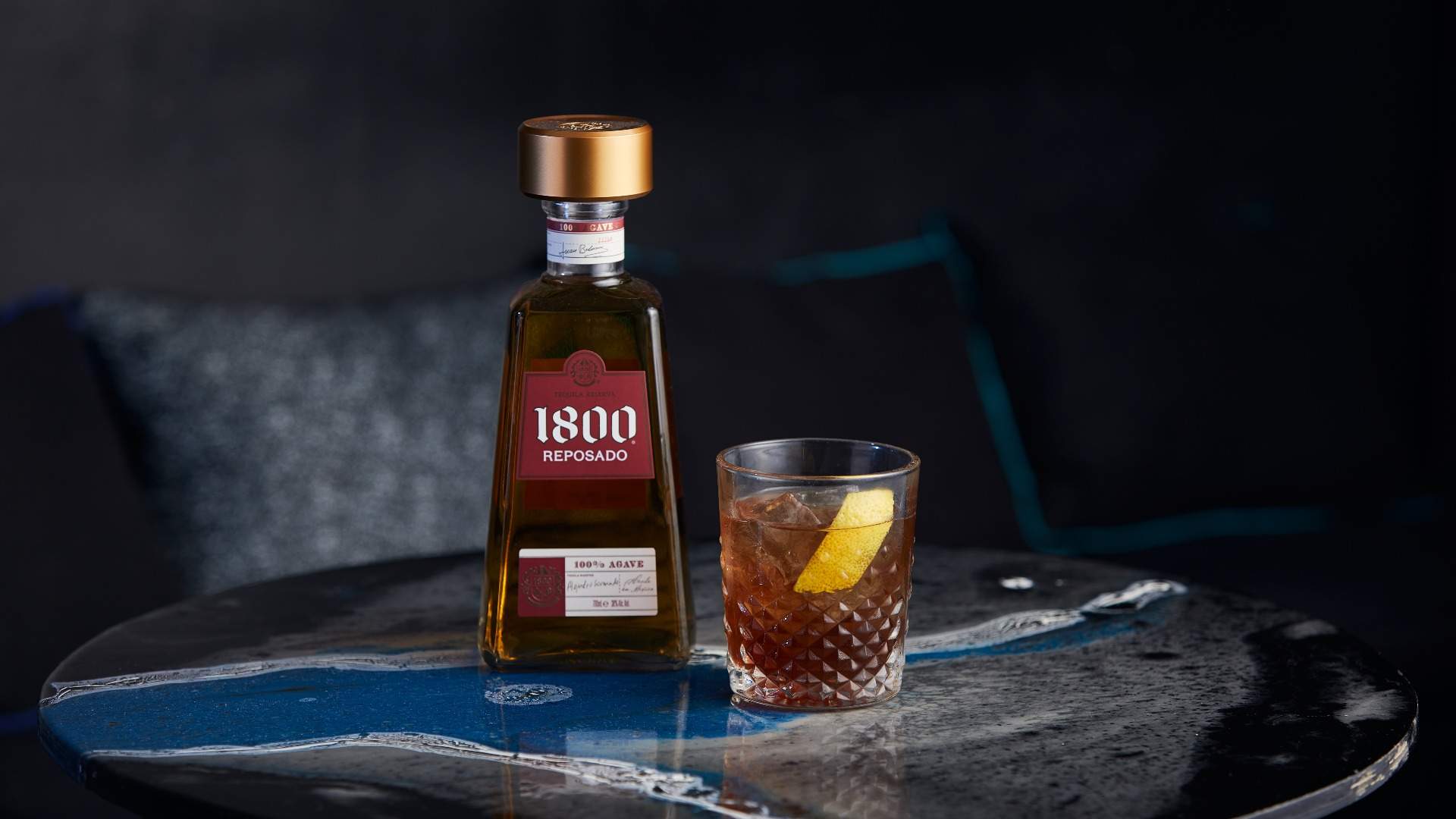 MANU CROOK'S CHERRY CHILL
Serves one
The classic cherry-cola combo gets served a grown-up twist in this moody drink designed by hip hop artist Manu Crooks. Expect smoke and spice from the 1800's barrel-aged Reposado, which is perfectly balanced with a fun, fruity hit from the rest of the ingredients. It's safe to say that this is one smooth sip that'll see you from day to night.
Ingredients
30ml 1800 Reposado
15ml cherry liqueur
2ml vanilla extract
15ml simple syrup
25ml fresh lemon juice
Dash Angostura orange bitters
60ml cola
Method
Minus the cola, shake all ingredients together, then double strain the mix into a double rocks glass over ice. Top with the cola and garnish with a lemon twist.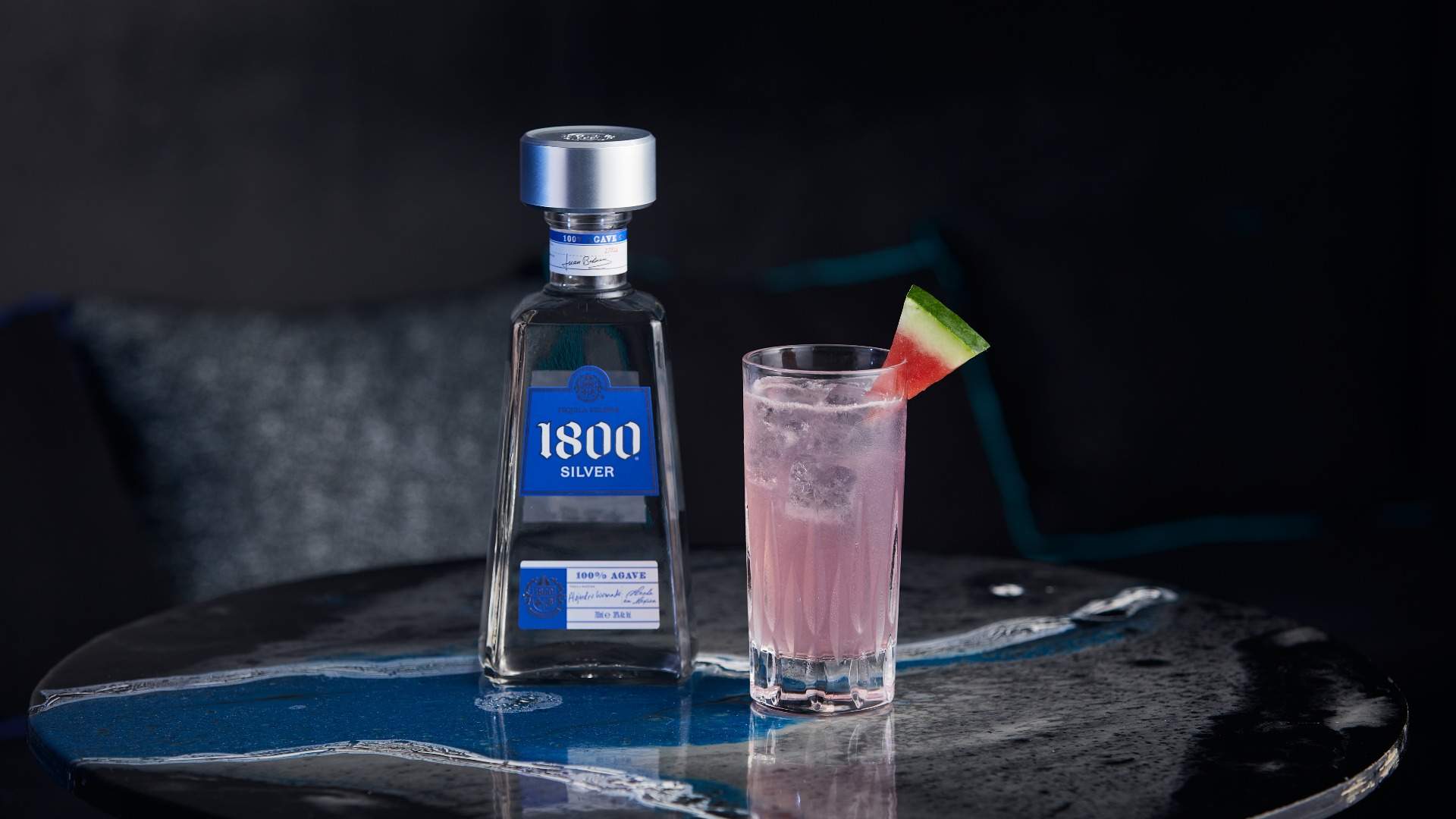 1800 TEQUILA'S SUMMER STAPLE
Serves one
When sunny skies and post-swim sessions call for a tipple that's fresh and fruity, keep your cool with this fizzy, pink-hued number. Made with the extra-smooth, double-distilled 1800 Silver, it's a crafty riff on the classic G&T that's sure to become your new summer go-to.
Ingredients
40ml 1800 Silver
15ml watermelon syrup
15ml honey syrup (three parts honey, one part warm water)
20ml fresh lemon juice
15ml fresh grapefruit juice
60ml dry tonic
Method
Minus the tonic, shake all ingredients together, then double strain the mix into a highball glass over ice. Top up with tonic and garnish with a watermelon wedge.

Spice up your summer with these three easy-to-make 1800 Tequila cocktails, then get yourself some fresh new accessories from the 1800 Essential Artists merch range.
1800 Tequila promotes responsible drinking practices, for 18 years and over only.
Published on December 23, 2020 by Libby Curran