FOOD & DRINK
Top-Notch Local Tipples in Trying Times: Four NSW Companies Making Must-Sip Drinks in 2020
Meet the standout local drinks brands that were voted the state's favourites as part of the BWS Local Luvvas initiative.
in partnership with

Ask any brewer, winemaker or distiller just what makes a great beer, vino or spirit — or sangria or premix — and they'll likely give you a variation of the same answer. They might mention standout ingredients, an enticing taste or a big flavour, but they're all really talking about that sensation when a drink passes your lips and instantly becomes one of your favourite tipples.
Another key quality behind every excellent beverage? Resilience. That's a trait few people might've thought about prior to 2020, though. But it takes hardiness and adaptability to turn a drinks-making dream into a reality — including initially deciding to jump into the industry yourself, doing the hard yards, getting your product in people's glasses, and weathering the ups and downs.
Named the most-loved New South Wales-made tipples in the BWS Local Luvvas initiative, Audrey Wilkinson, Akasha Brewing Company, Lust Liquor and Nueva Sangria have all clearly crafted tastebud-tempting beverages. That's why the bottle shop retailer is now giving these four chosen companies an extra helping hand with getting their products stocked in more BWS stores. As we found out by chatting to the folks behind each brand, these drinks-making outfits have all proven resilient as well. You need to be in these testing times — and they've all told us about their experiences.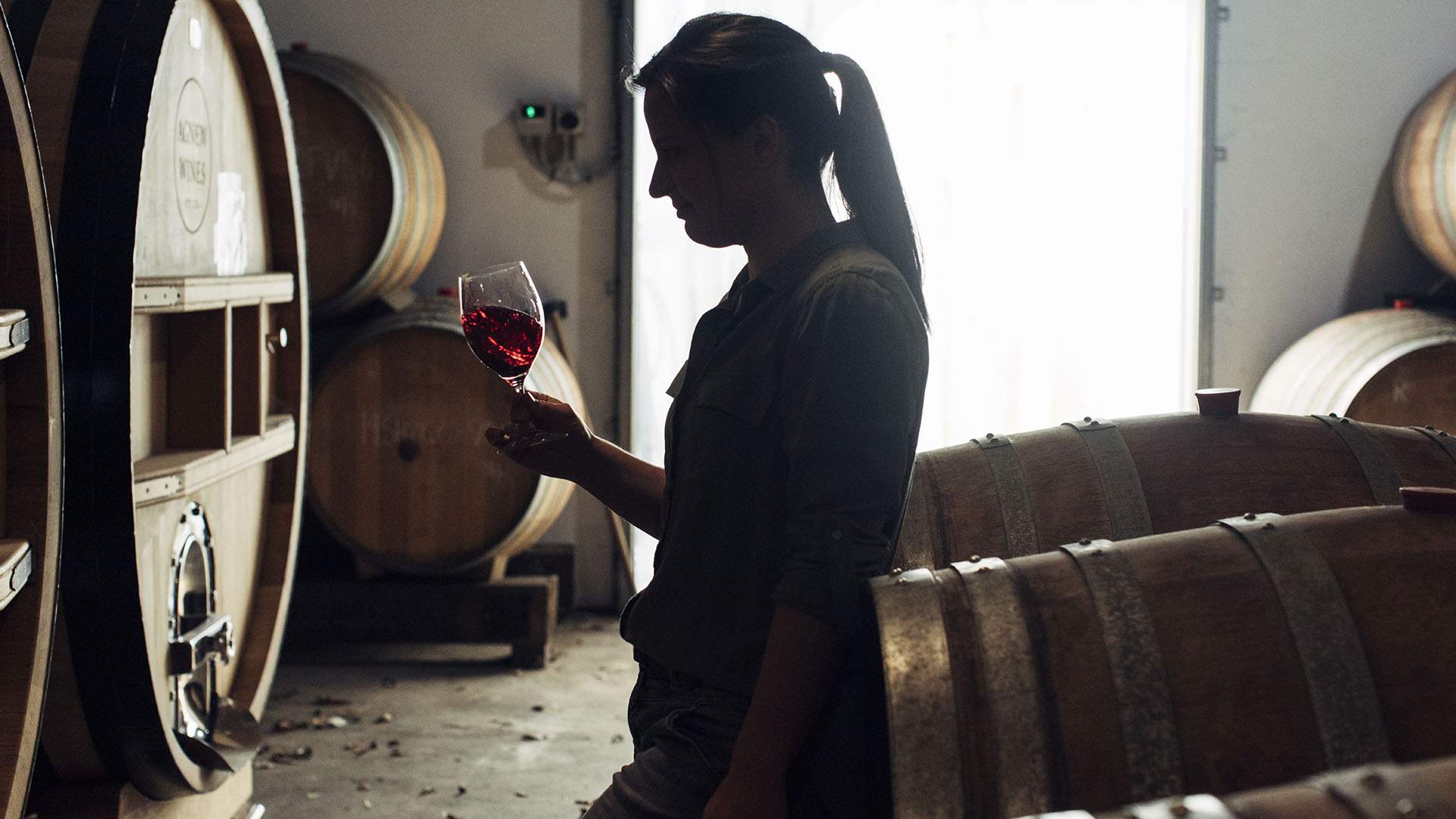 INNOVATIVE DROPS FROM ONE OF AUSTRALIA'S OLDEST VINEYARDS
The importance of durability, and of being able to evolve as times change, isn't lost on the team at Audrey Wilkinson. Indeed, when the vino brand's marketing manager Renee Raper notes that "it has been a tough year for everyone", she not only explains how it has hit home, but also how winemakers are doing everything they can to navigate this tough period. "The wine industry hasn't been immune to this, with the drought, bushfires and pandemic — but the wine industry is resilient," she says.
Of course, you could say that's been a hallmark of Audrey Wilkinson — or the patch of land in the Hunter Valley that its vineyard calls home, to be specific — for some time. It has been more than 150 years since the Wilkinson family first acquired the spot, and almost 120 years since it started winning awards for its tipples. The winery has been owned by the Agnew family since 2004, who've continued on with a small and dedicated staff that's devoted to the task at hand.
"We have an innovative, young and passionate team behind the brand, and this really resonates through the wines we produce," says Raper. The fact that those tipples are resonating with local drinkers, too, is a source of pride as well — and a much-needed boost in this difficult year. "We are really overwhelmed… winning the Local Luvvas means more people can buy Audrey Wilkinson wines throughout NSW, which is a real silver lining for small local brand like ours".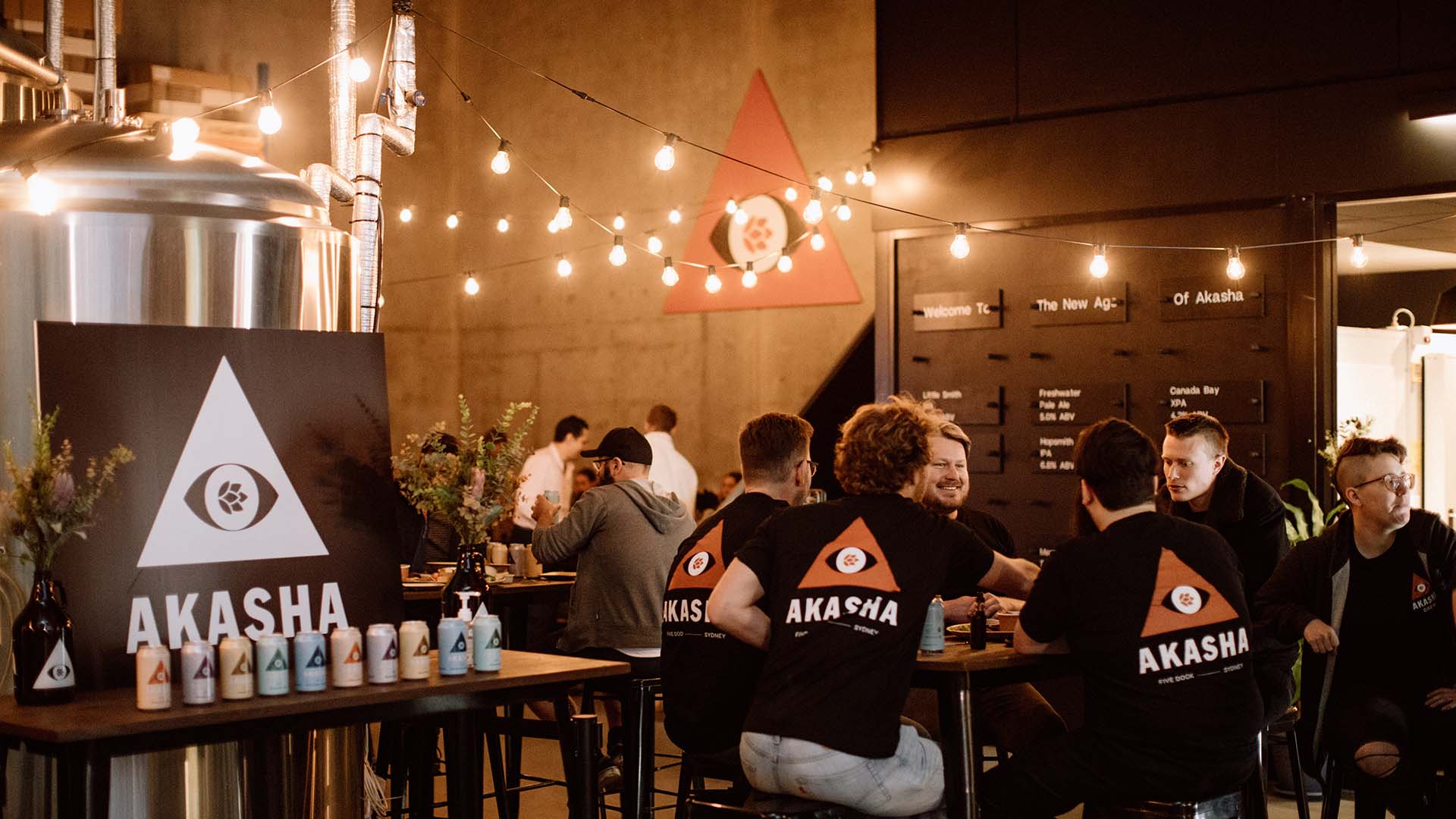 HOP-FORWARD IPAS IN SYDNEY'S INNER WEST
If Akasha Brewing Company's founder and CEO Dave Padden wasn't so adaptable, his Canada Bay brewery wouldn't exist. He fell in love with craft beer on trips to America, watched the scene explode in the early 2000s, then decided he wanted to do more than just drink his favourites. "It became readily apparent that the Australian market was lacking the hop-forward beers that were becoming so abundant in the US," he explains. "I threw in the corporate towel and embarked on my professional brewing career… this success led to the birth of Akasha Brewing Company in 2015 and the launch of many beers."
Padden's motivation: hops. Noting that there are "literally hundreds of different hop varieties available around the world", he describes them as "a real focus for me and the beers that we brew and drink". But he's aware that, for any of Akasha's IPAs to stand the test of time, they need to do more than experiment with his favourite ingredient. "My passion is discovering that next awesome hop combination that creates a beautifully flavoured IPA, whilst maintaining balance and drinkability," he says. "Every single beer we brew must exhibit these qualities."
In 2020, Akasha itself has needed to be adaptable. "It's been a strange old year, and we've had our ups and downs like everyone else," Padden notes. As well as hops, naturally, Akasha has been inspired by the love directed its way this year. "We've been really fortunate to have such an amazing following of local supporters who have continued to buy our beers, and visit our taproom for a feed or a refill," he says. "I think everyone could use a drink after these last few months."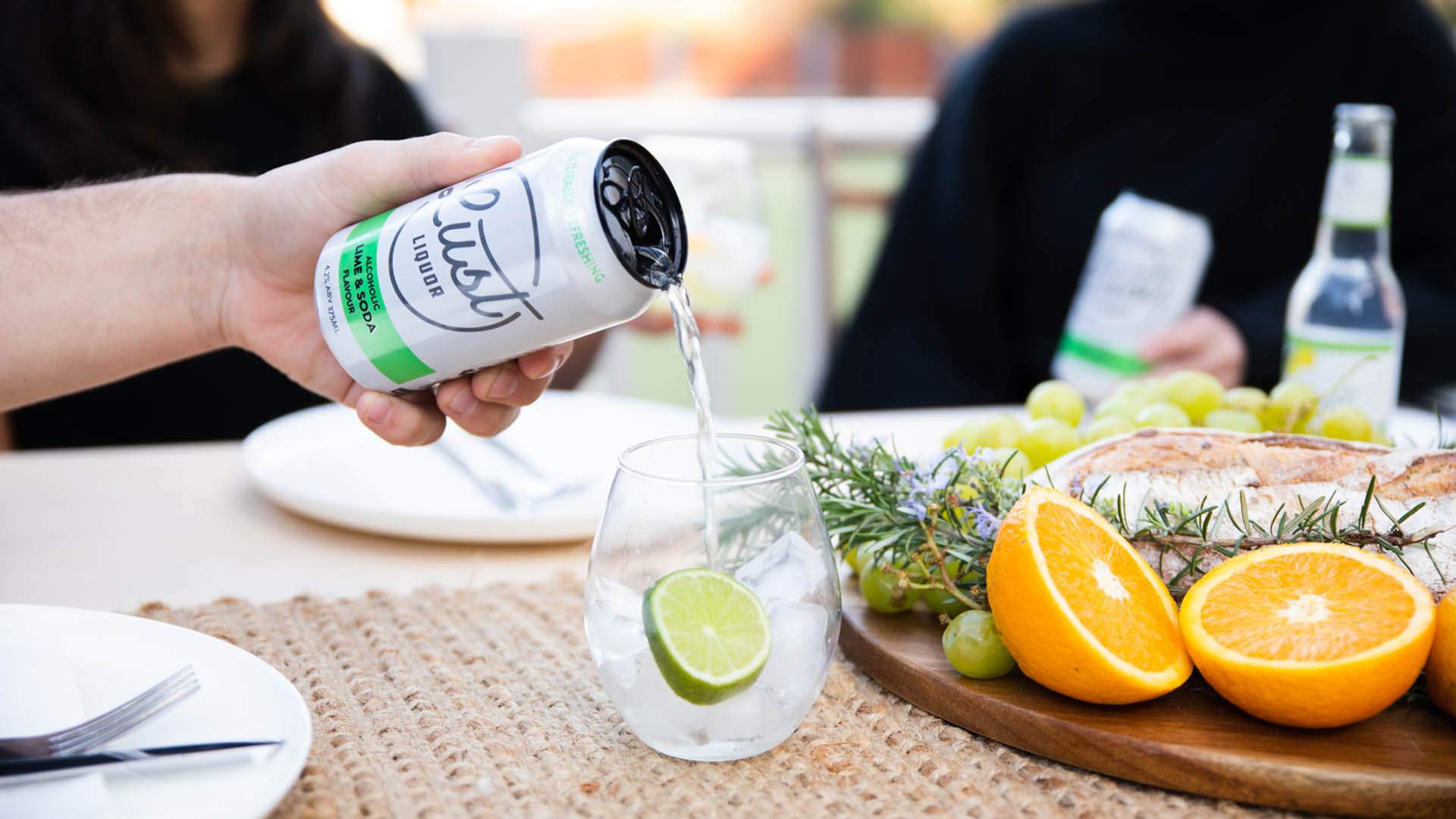 MEETING THE DEMAND FOR SUGAR-FREE AND LOW-CALORIE TIPPLES
Attending university and enjoying a few drinks have long gone hand in hand. But not every tertiary student turns their fondness for a tipple into a business. "We were at university when we noticed an increasing demand for sugar-free and low-calorie alcoholic beverages," Lust Liquor co-creator Nick Rowell says. "So we decided to stop studying and create our own. Nine months later, Lust was born."
If Rowell's decision back in 2018 sounds like a brave move, that's because it was. Making that big leap — noticing a particular trend, then abandoning his current plans to help fill that gap — also required quite a display of versatility. That shouldn't come as a surprise, though, given the beverages that Lust serves up. When you're giving drinkers an alternative that doesn't otherwise exist, you're letting them be flexible, after all.
Perhaps that's why Lust has amassed an avid fanbase — and why those local supporters have helped the company continue on in this difficult year. Describing everything that 2020 has thrown the world's way, Rowell is frank. "COVID-19 has been a horrible experience for businesses and individuals all over the world," he says. "When we went into lockdown in March, things got really tough for us," he continues. "We had to lean on our loyal fans and customers to make sure that we were ticking over. The support from our community has been amazing — more and more Australians went out of their way to support local and Australian-made products."

MAKING AN AUSSIE-STYLE SANGRIA
There are many ways to show resilience, agility and flexibility, of course — including discovering a niche just screaming to be filled, working out how to do exactly that in a creative and accessible way, and making something that people respond to in the process. That's Nueva Sangria's story. It specialises in bottled sangria that isn't just created in Australia using Aussie-grown pinot grigio grapes, but is designed to taste and feel uniquely Australian. "This is our interpretation of sangria made in Australia for Australia," says managing director Tegan Kynaston.
The company initially sprang to life in response to a straightforward problem. "Sangria is the perfect celebratory drink, but we could never find a decent bottle of it anywhere in Australia," Kynaston explains. Resolving that issue wasn't easy, however. "Sangria has a pretty bad reputation here, because most of it is crap. We persisted, and it became a bit of a challenge: how to make a sangria for wine snobs?"
Nueva Sangria's tipples aren't just the product of a sturdy and tenacious team, though — they're also drunk by locals who show the same traits, as Kynaston has observed this year. "Nueva Sangria is designed to be enjoyed with your mates. Obviously self-isolation is not conducive to that," she says. "But it's amazing how resilient and adaptable people are. We've been tagged in all sorts of ways that people have been sharing their sangria, from Zoom parties to employers sending it as gifts to cheer up their staff." That's something she hopes will continue now that life in much of Australia is returning to normal, too.

To find these or other NSW drinks as part of the BWS Local Luvva initiative, head to your nearest BWS store.
Published on December 08, 2020 by Sarah Ward