FOOD & DRINK
Unico's Sweet Yuzu Vermouth Is Exactly What You Want to be Drinking This Weekend
Throw it into a refreshing spritz or drink it straight on the rocks.
Unico's Sweet Yuzu Vermouth Is Exactly What You Want to be Drinking This Weekend
Throw it into a refreshing spritz or drink it straight on the rocks.
Australia is currently cruising through a pretty steamy winter (well, comparatively). Which means we don't need to stick to the standard soul-warming stouts and mulled wines that are our normal winter fodder. Instead, we can keep drinking spritzes and other equally refreshing concoctions — like this brand new sweet yuzu vermouth.
The tasty child of Adelaide Hills winery Unico Zelo and sister distillery Applewood, it's made from a combination of Adelaide Hills nebbiolo grapes, some native Australian botanicals (usually used to make Applewood's Okar bitter amaro) and yuzu from Mountain Yuzu — a 20-acre farm located in northeast Victoria, on the foothills of the Australian Alps.
As you can see, its an all-Australian affair, unlike a lot of traditional vermouths, which are made in Italy and France. Eco-minded founders and winemakers Laura and Brendan Carter are committed to using native botanicals and sustainably produced grapes in their entire range of wines and spirits, aiming to create products that truly taste Aussie as.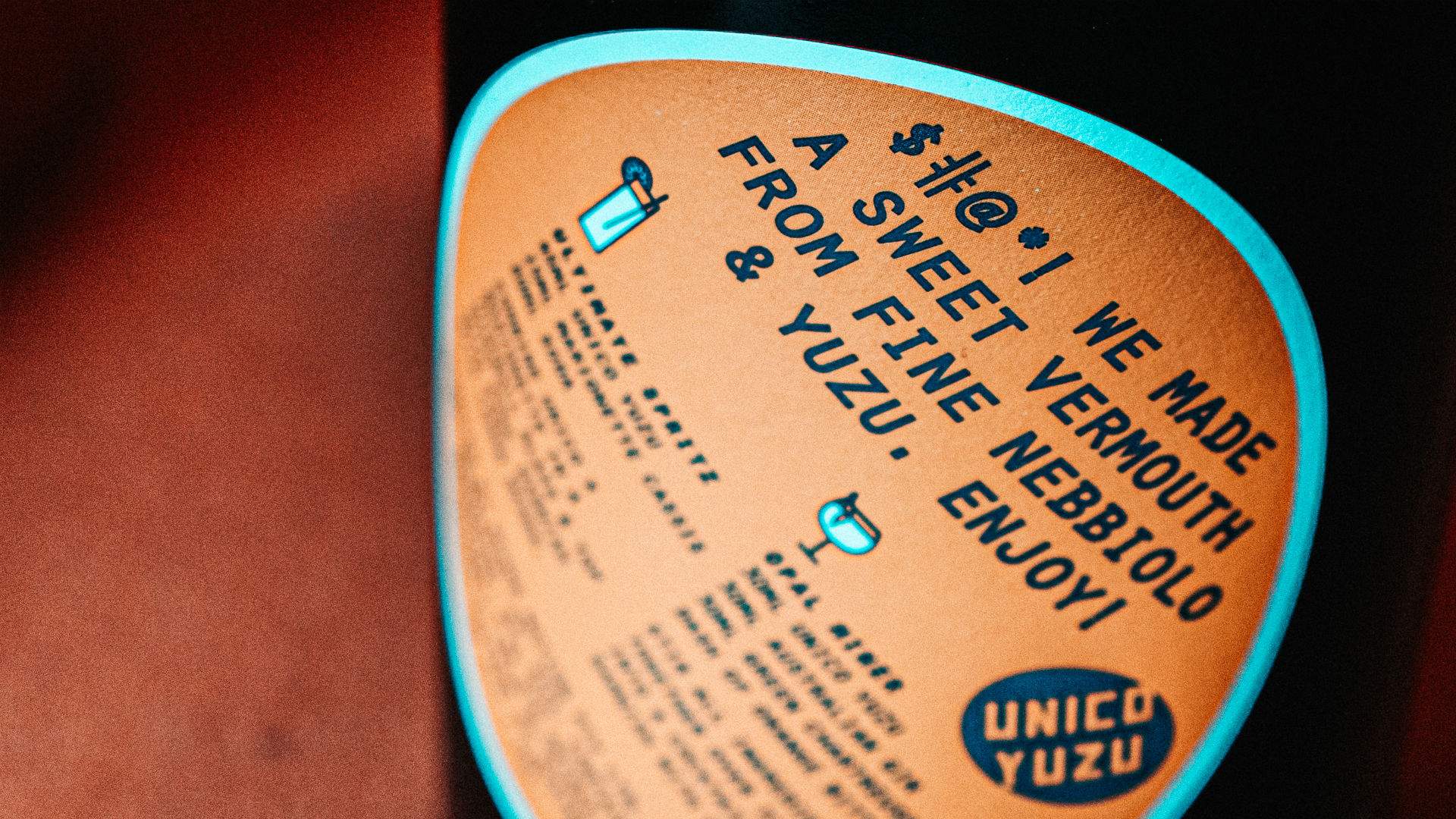 As it's not a traditional sweet vermouth — it's really quite far from it — we forgive you for not knowing exactly how to drink it. But, thankfully, we've done some testing for you. On the rocks? Yep. Instead of Aperol in a spritz? Do it. With a splash of soda? Definitely.
If you want something a little fancier, the Unico team has a couple of cocktail suggestions for you (handily printed on the back of the bottle, no less). Try your hand at the Ultimate Spritz — made with with Unico Yuzu, blackcurrant-flavoured liqueur from Australian distiller Marrionette and soda — or the Opal Miner: Unico Yuzu, gin, green chartreuse and orange bitters.
Unico (the parent company of Unico Zelo and Applewood) has also been steadily dropping a line of limited-edition gins throughout the year, all of which use Australian botanicals, of course. Those include flavours like pepperberry, wattleseed and desert lime. Even more of these unusual drops are headed our way in 2019, too, so keep an eye on this space.
All of Unico's limited releases only available in very small batches, so if you want it, don't wait on it.
Unico's Yuzu Vermouth is now available to purchase via the website. Priced at $34.99 per bottle.
Published on July 18, 2019 by Marissa Ciampi