Where to Go in Sydney for a Last-Minute Catch-Up with Mates This Summer
Celebrate making it through another year at these beachside beer gardens and inner city rooftops.
in partnership with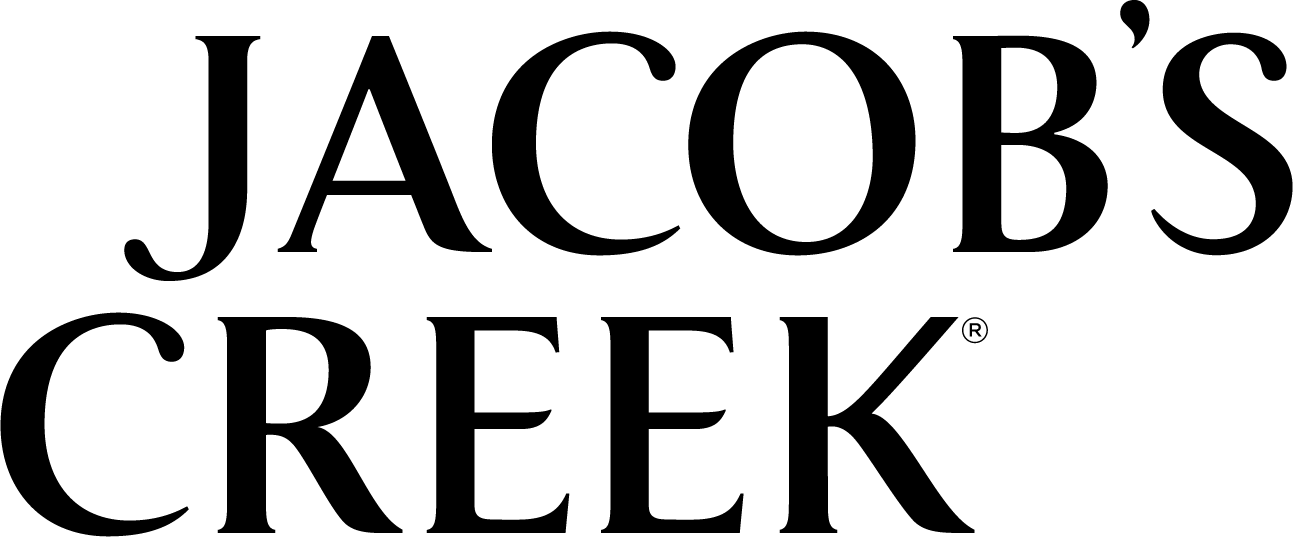 Summer in Sydney is always welcome, this year more so than ever. Back are the long days, the beach escapes and the long-awaited gatherings with friends. With so much to enjoy, you may not always have time to plan ahead but, with help from our friends at Jacob's Creek, we've put together the definitive list of restaurants and bars to head to for last-minute catch-ups. Think of it as the plan for when you don't have a plan.
Gather your posse for a get-together at The Winery, the always buzzing bar in Surry Hills. The verdant outdoor garden space is the perfect place to be on a summer's afternoon, with the light filtering through the trees making your beautiful people even more so and the days seem endless. All the catching up and people watching is tough work, so you'll soon need to venture to the bar (or send an obliging pal for you). Light and fresh, Jacob's Creek Le Petit Rosé is the ideal accompaniment for such a gathering.
Like gin and tonic, Sydney summers and beach days are made to be together. After a day in the surf at Coogee Beach, head over the road to Coogee Bay Hotel for an impromptu session with your pals and the taste of salt still on your lips. In keeping with its beachside location, the atmosphere is languid here; the most important decision you'll need to make is what drink to start with. One that's done, settle into the garden for the best view of the beach as the sun goes down.
Chances are you and your friends will find yourselves at Sydney's most iconic beach this summer. Why not take advantage of the location and head to Sean's Panaroma? While many other restaurants have come and gone, Sean's has remained steadfast, welcoming diners through its doors since 1993. There's a clear recipe for success here: chef Sean Moran's passion for produce teamed with an unpretentious neighbourhood charm. The roast chicken is the stuff of legend. Adding to the appeal, Sean's is also BYO so bring along a chilled bottle (or two) of Jacob's Creek Better by Half Pinot Gris to share with the table.
Where do you head with your mates when you want a drink with a view but don't have a plan? Slims Rooftop, with its mix of enviable city views and greenery is the perfect choice. The bar sits atop Darlinghurst's Hyde Park House and it makes the most of its aerial location with an eye over Hyde Park and the high rises beyond. Gather under one of the bright umbrellas splashed across the verandah and order a round as you drink in the westerly sun.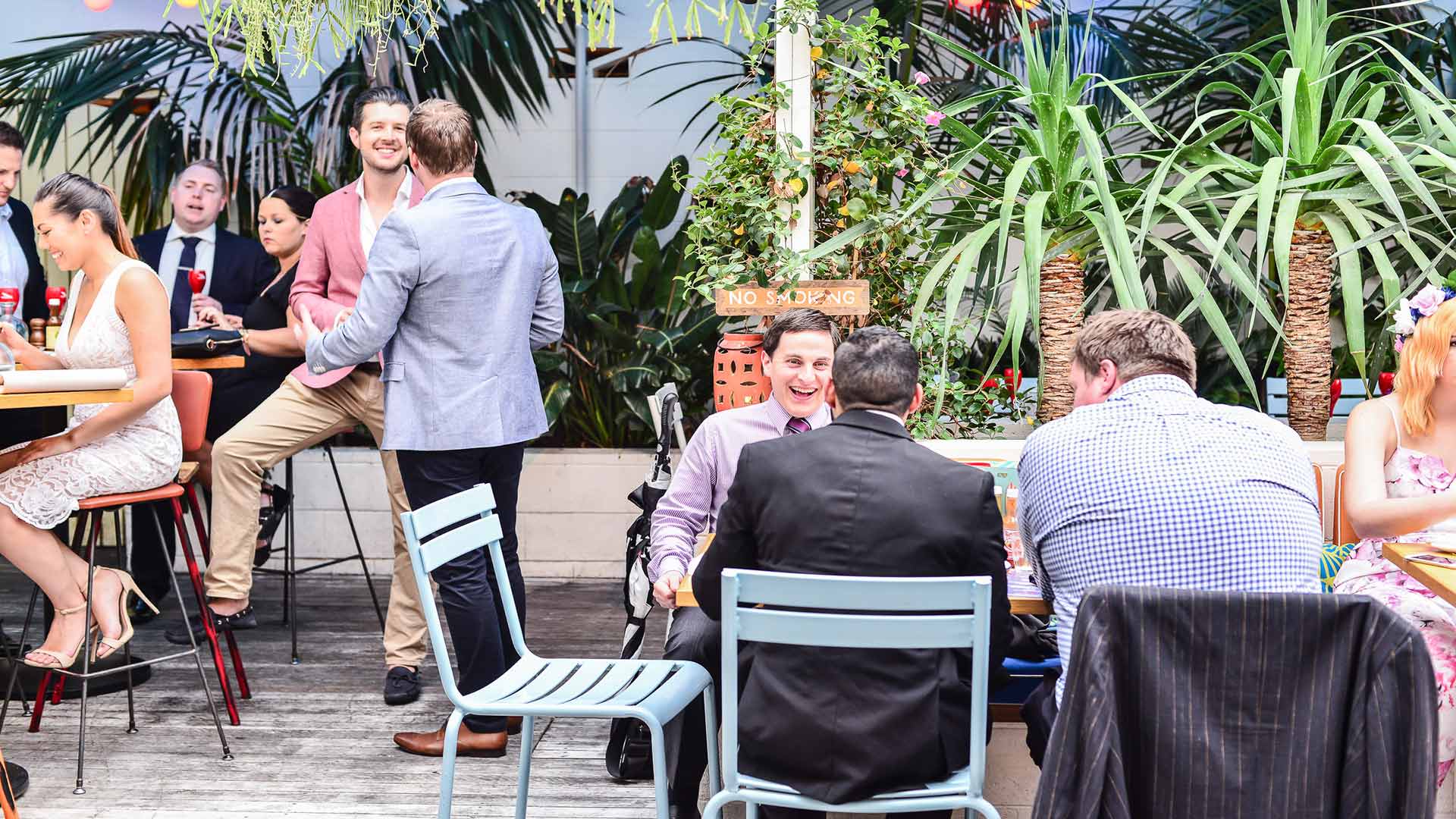 SOCAL, NEUTRAL BAY
An unexpected touch of California in the lower north shore, SoCal is an ideal spot to drop into for a last-minute summer soiree. With its beachside vibes, marked by a coastal colour palette, lush greenery and washed timber, this rooftop bar is not the kind of place you expect to find in suburban Neutral Bay. Like the venue, the food is relaxed. It's also designed to be shared — think tacos, quesadillas and slow-barbecued meats, made in the on-site smokehouse. Find yourself there for weekday happy hour and you'll be seriously tempted by the frozen slushy cocktails ($12).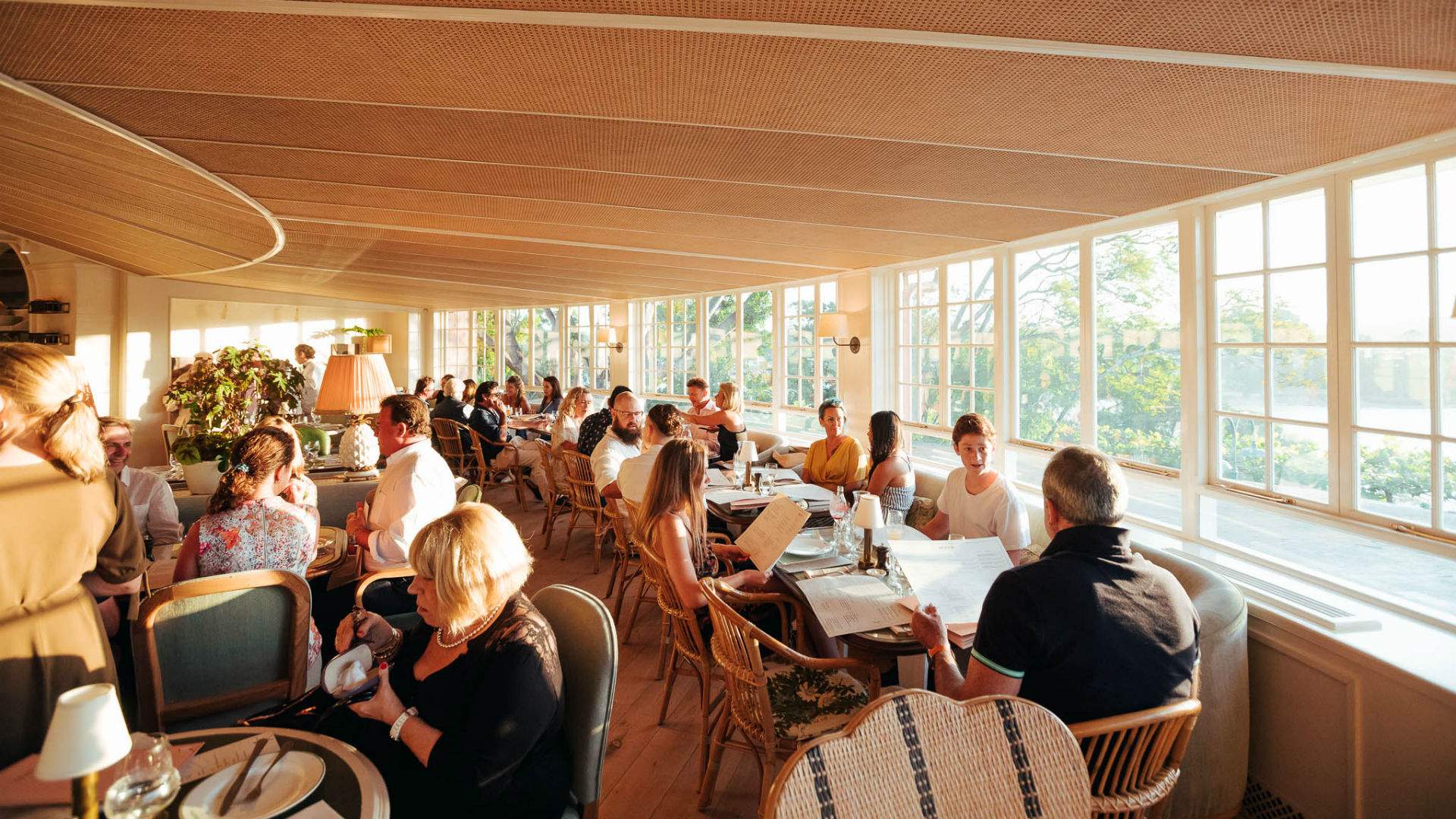 If you and your crew are in the mood for some off-the-cuff fanciness, then Bert's is the place to be. It takes minimal planning to have a great time here because most of the details have already been taken care of. Set inside Merivale's Newport behemoth, the brasserie is all class, with its panoramic windows, sun-drenched central bar and impeccable detailing all working together to create a palatial hotel feel. It would be almost criminal not to order from the oyster bar to start, with a glass of bubbles to match. After that, let the unhurried atmosphere wash over you as you settle in for the afternoon.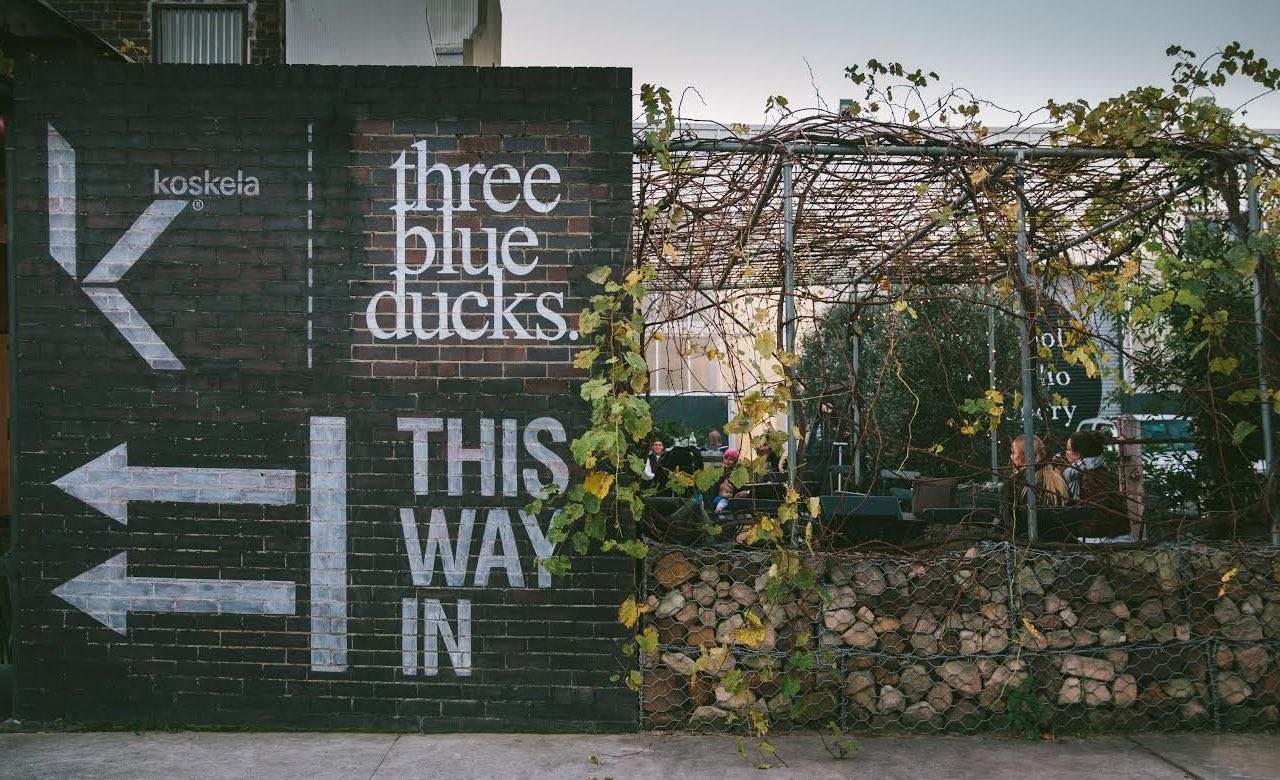 You'll smell it before you see it: the spit roast cooking in the garden of Three Blue Ducks' Rosebery outpost. It's all the excuse you need to get some friends together and join the crowds for a long lunch. Beyond the barbecue, vegetables are celebrated in all their glory. Roasted until charred, piled into vibrant salads or whipped into dips, they're the perfect accompaniment or main event. Among all the eating, your group is sure to work up a thirst.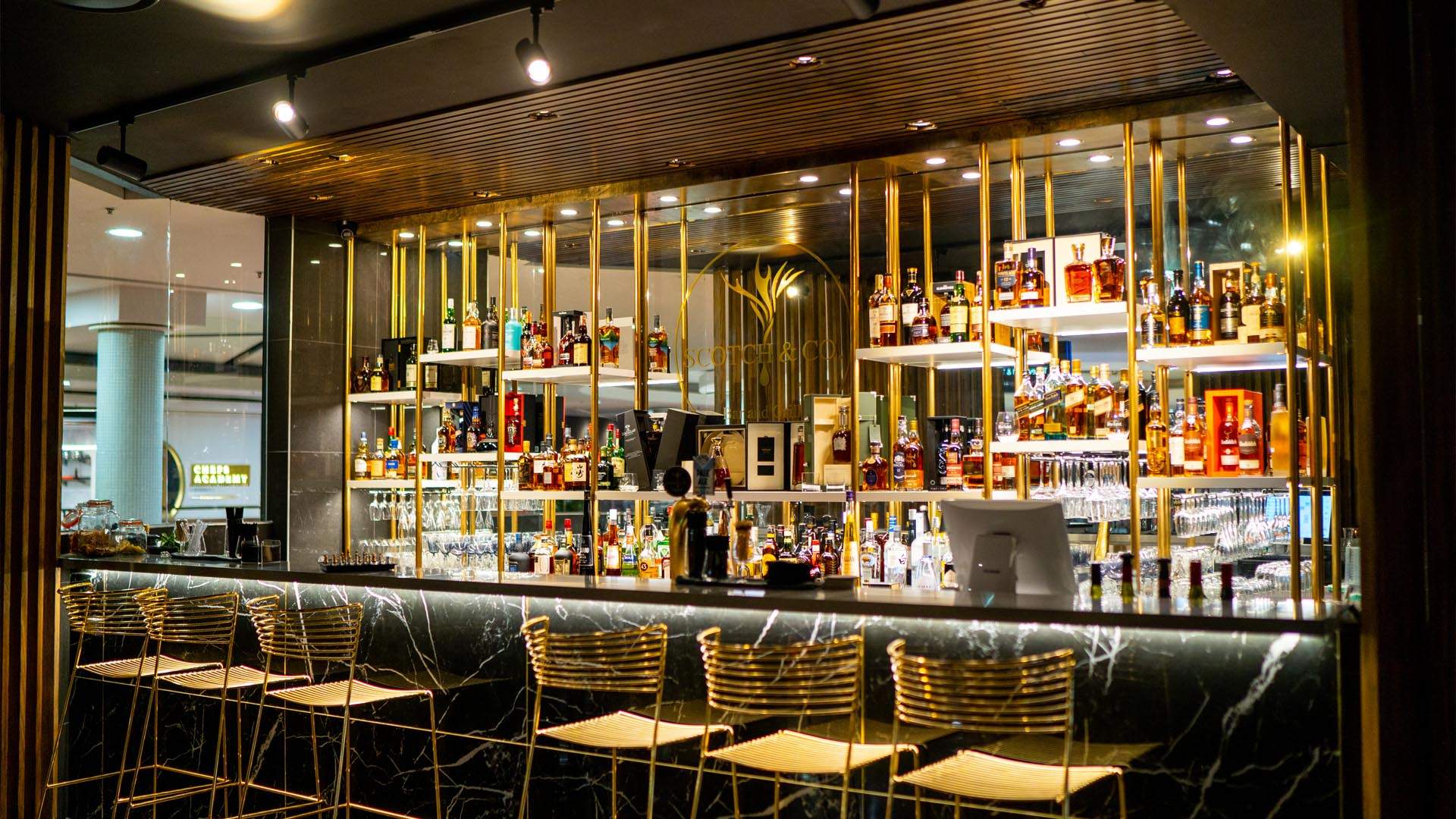 It's a familiar scenario: you get together with friends for a catch-up and realise you're all so hungry you could eat a doorframe. Scotch and Co is on hand to help. This classy steakhouse, located at the bottom of the International Towers in Barangaroo, has extensive views over the harbour. Seafood makes a strong play on the menu, including fresh rock lobster, which will pair excellently with Jacob's Creek Double Barrel Chardonnay. But don't skip the steak. While some of the wagyu prices may make your eyes water, the result is mouth-watering enough to help you forget.
Reconnect with your friends and family this summer with a bottle of Jacob's Creek. Discover the Jacob's Creek range and purchase a bottle today from all good liquor retailers. 
Top image: The Winery by Letícia Almeida
Please drink responsibly.
Concrete Playground Trips
Book unique getaways and adventures dreamed up by our editors