TRAVEL & LEISURE
The NSW Government Is Scrapping At-Home Gathering Limits and Bringing Back Dance Floors
Come Monday, March 29, venues will also move to the one person per two-square-metres rule and entertainment sites will be able to fill to 100-percent capacity.
A week after permitting New South Wales residents to stand up and drink at bars once again, the state's government has announced its next batch of eased COVID-19 restrictions — and they're big. If you thought sipping while you're on two feet was exciting, then you'll be thrilled to know that you'll soon be able to have as many people over to your house as you like. And, you'll finally be able to hit the dance floor once again.
Today, Wednesday, March 24, NSW Premier Gladys Berejiklian revealed that at-home gathering caps will lift from 12.01am on Monday, March 29 — but if you're having more than 100 people over to your house, you will need to have a COVID-19 safety plan in place and record visitor details electronically. Attendee limits are also being ditched for weddings and funerals.
Fancy hanging out outdoors in public? Caps for personal gatherings outside are going up to 200 people. Keen to sit indoors in public? All venues are moving to the one person per two-square-metres rule, which'll kick in once there are 25 people onsite. Also, for fans of gigs, shows and sports, seated entertainment venues are moving to 100-percent capacity.
If you're most excited about being able to make shapes again, that's understandable. Dance floors are back — and there'll no longer be any restrictions on dancing at all. Which means, nightclubs can reopen, too. If you have a year's worth of dancing to work out of your system and you're planning to make the most of the new rules over Easter, we're sure you'll have plenty of company. All restrictions on singing will ease, too.
And, in other hefty news, masks will no longer be mandatory on public transport. They'll move to being strongly recommended instead. If you can't guarantee social distancing elsewhere, you're also advised to wear them.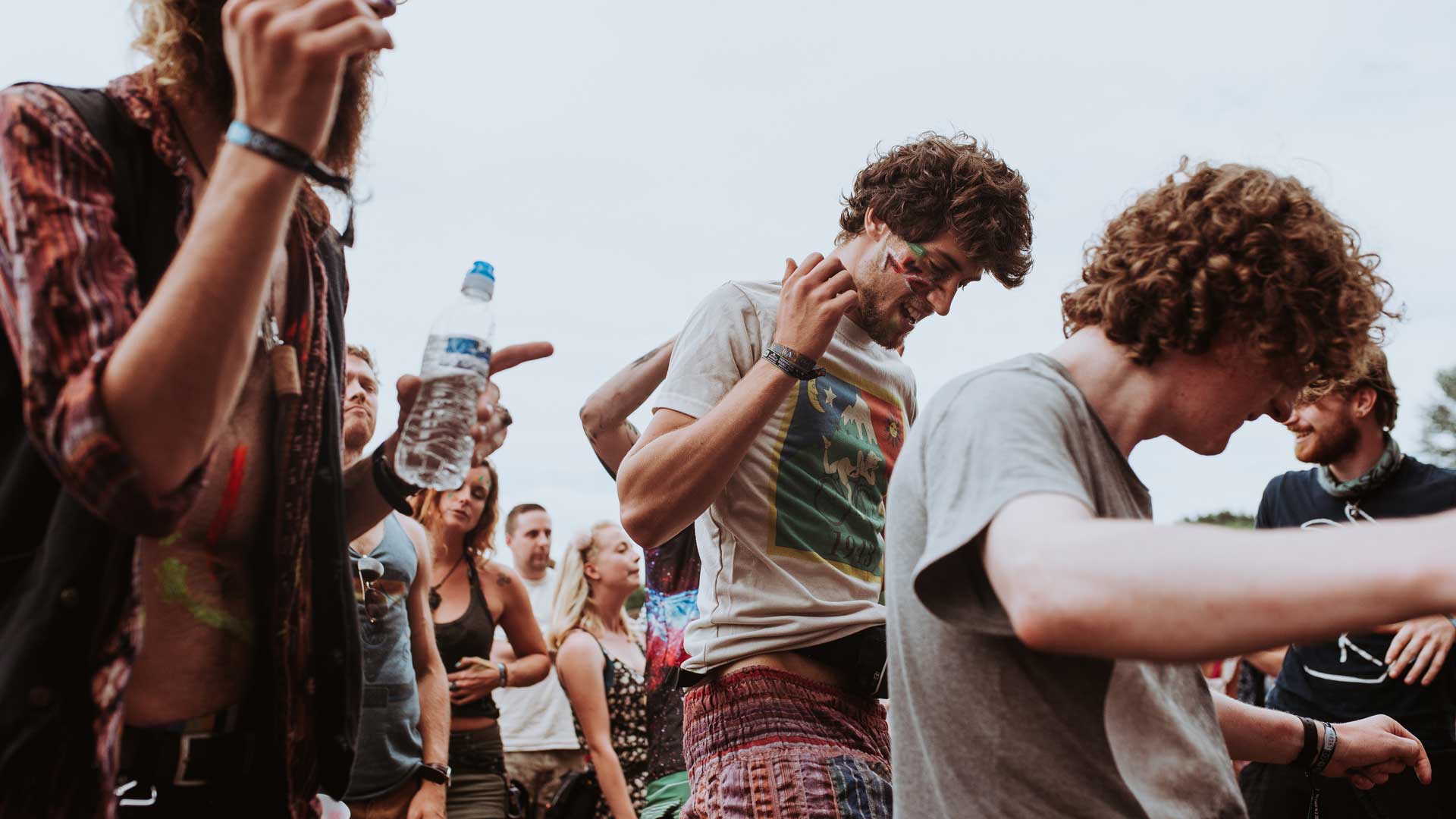 Announcing the news, Premier Berejiklian said that social distancing and recording patron details will remain crucial as restrictions ease. "It means good social distancing, most importantly. It means registering QR codes wherever we go. That is the key to our success. If there is an outbreak and we can't identify all the people in a particular venue, we will be having to go backwards again and I don't want to see that happen," she said.
"We believe strongly in always moving forward. What we've announced now is a significant easing of restrictions. There's not much left now from pre-COVID," the Premier continued.
As always, NSW residents are asked to continue to get tested immediately if you experience even the mildest of COVID-19 symptoms — and to keep an eye on the list of current locations linked to cases, and monitor for symptoms, get tested and/or self-isolate as required if you've visited any of the named spots.
The latest round of eased COVID-19 restrictions come into effect at 12.01am on Monday, March 29. For more information about the status of COVID-19 in NSW, head to the NSW Health website.
Top image: Parker Blain.
Published on March 24, 2021 by Sarah Ward