FOOD & DRINK
The Best Restaurants, Bars and Cafes in the Hills District
A number of venues have opened in Castle Hill, Winston Hills, Rouse Hill, Dural and Glenhaven—you can officially head to the Hills for a decent feed.
The Best Restaurants, Bars and Cafes in the Hills District
A number of venues have opened in Castle Hill, Winston Hills, Rouse Hill, Dural and Glenhaven—you can officially head to the Hills for a decent feed.
in partnership with

You used to have to leave the Hills District for a decent meal, but times have changed. There are now cafes, bars and restaurants serving incredible food in the area (that's Castle Hill, Dural, Winston Hills, Glenhaven and surrounds). If you live in the area, we're truly sorry to have neglected you with food and drink listings thus far. It stops now. In partnership with Castle Towers (which has just launched The Cooking School—a series of food-focused workshops), we've put together a guide to the best food and drink options in the area. Leave your inner city bubble and you'll find inventive breakfasts in Dural, burgers and fries in Winston Hills and extravagant cocktails to drink with dinner in Castle Hill.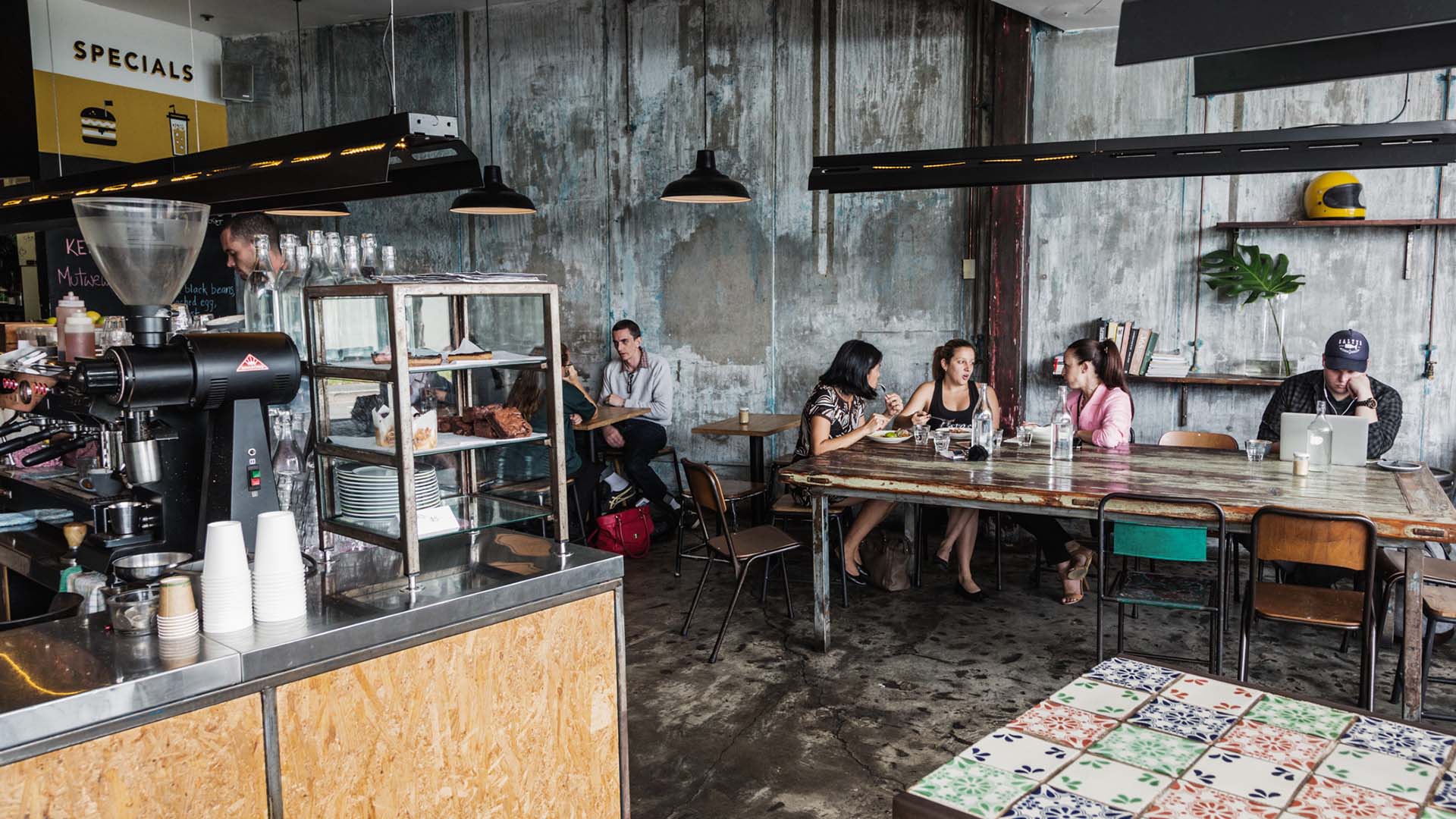 THE BARON, CASTLE HILL
Part of the allure of living in the Hills is the suburban atmosphere and the idyllic setting, but getting something good to eat can be tricky. Matt Stone and Mike Ico of The Baron recognised this, so they took all of their zero hospitality experience and opened up a cracking joint in Castle Hill that champions solid food, great specialty coffee and local produce. The two have taken to food service like a duck to water—on the breakfast menu are wood-fired Smoking Gun Bagels, and there are the delicious beef burgers and toasties for lunch. The Baron is licensed and champions Australian wine, playing host to an occasional burger and natural wine pairing night.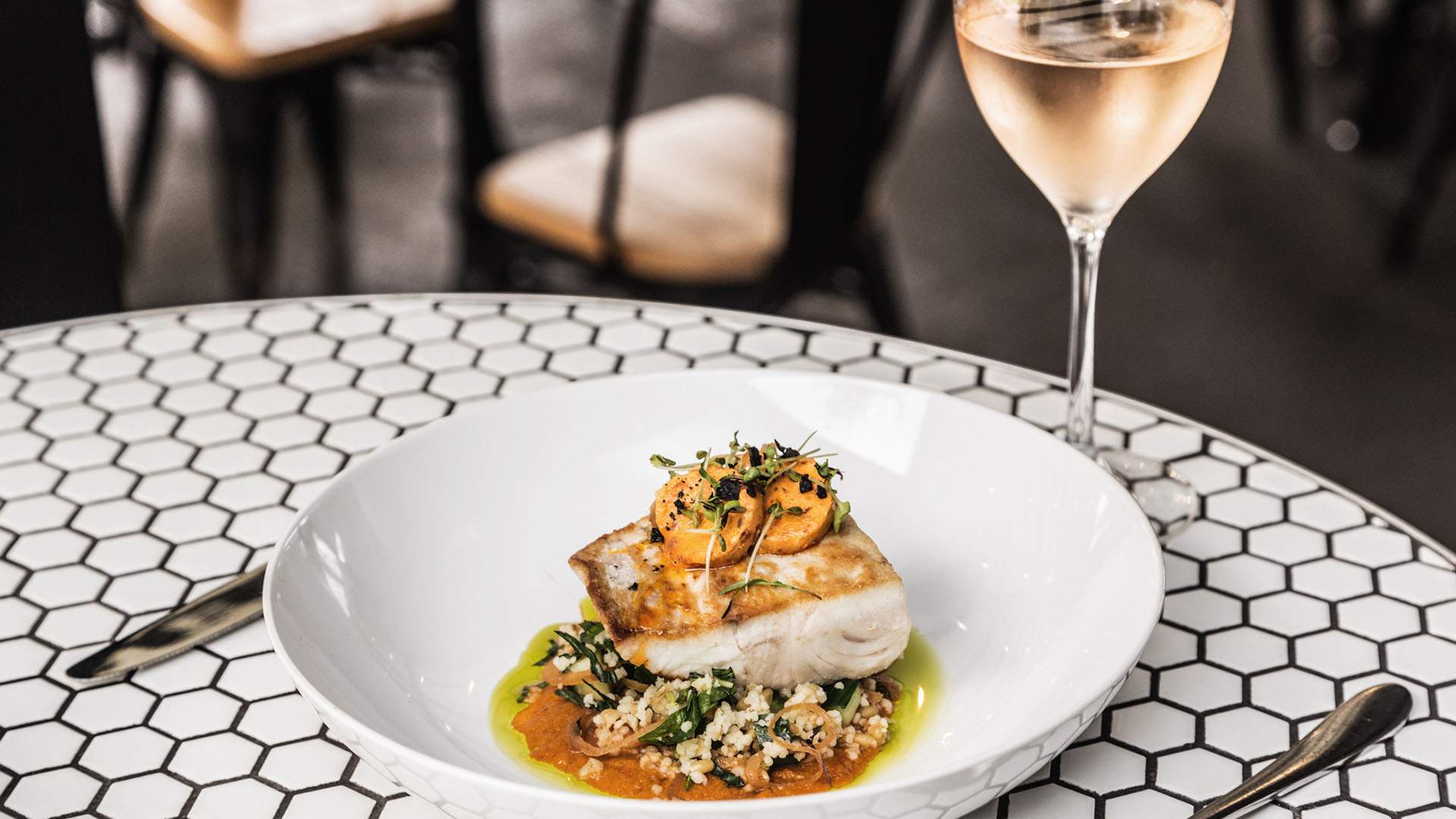 WOLFE AND CO, DURAL
At Wolfe and Co, every ingredient, design decision and cup of coffee is lovingly chosen, created and delivered with pride. From the delicate kingfish fillet with grains and gazpacho to every Five Senses flat white, the Dural cafe is about lifting the hospitality game in the Hills and providing its people with the finer things in life. The cafe has an elegant, black and white fit-out, which is comfortable but plain enough that it draws attention to the craft rather than the building. As many places in the Hills seem to be, Wolfe and Co is licensed—it serves alcohol alongside an all day breakfast and lunch menu. It's the perfect to take your family for a slightly fancy meal.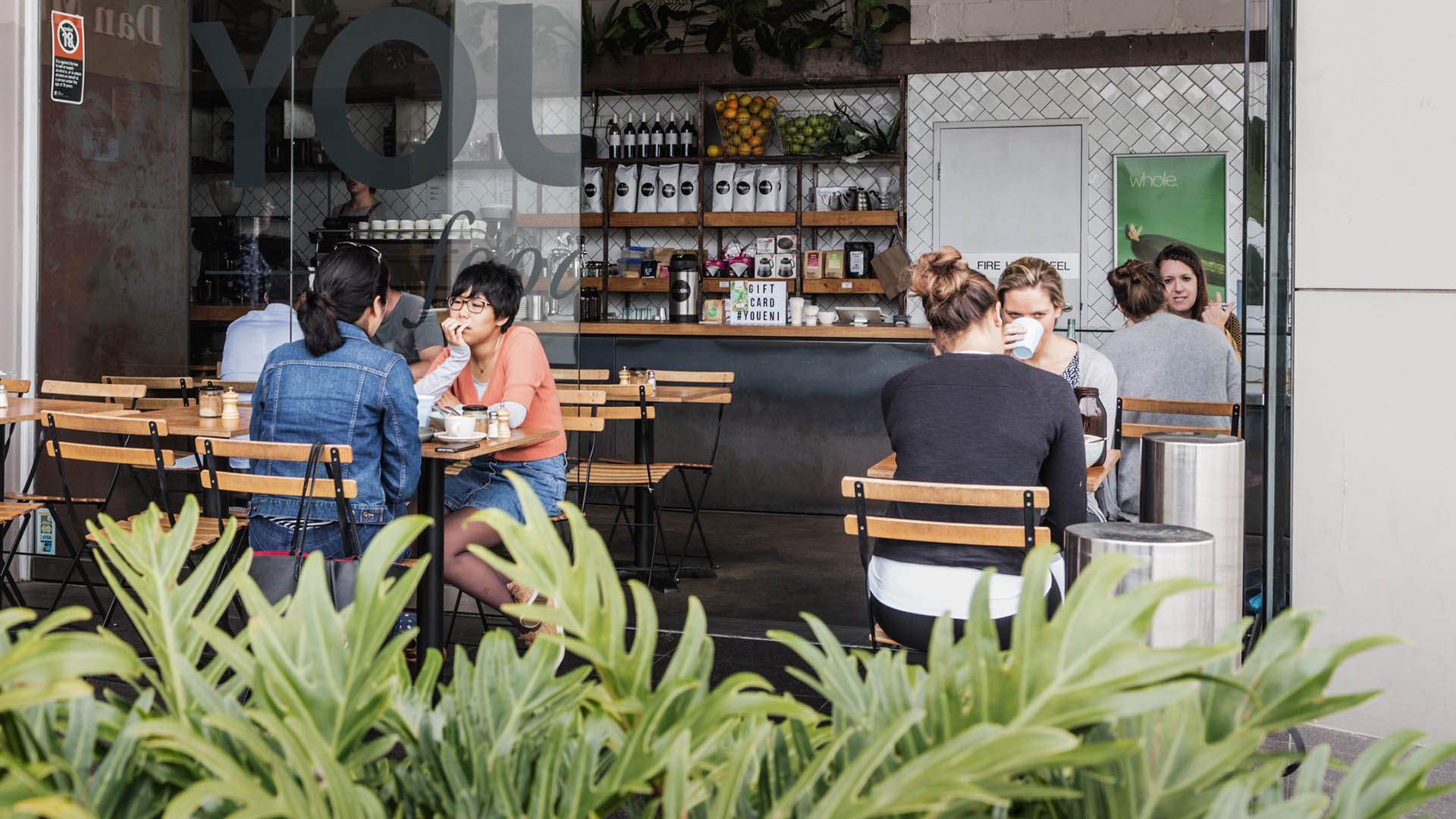 YOUENI, CASTLE HILL
Youeni is all about healthy eating and clean living. The cafe started out in Surry Hills a while back, then it moved over to Castle Hill to bring its philosophy of holistic dining out west with a second venue (as if Surry Hills wasn't already spoiled for choice). The cafe is light, airy and the menu is vegan friendly. It covers all your cafe classics from sandwiches to a salad that will literally save your life—the Life Extending Bowl gets you all the nutrients you need in the most delicious way possible. Youeni is the perfect spot for a healthy weekend breakfast date.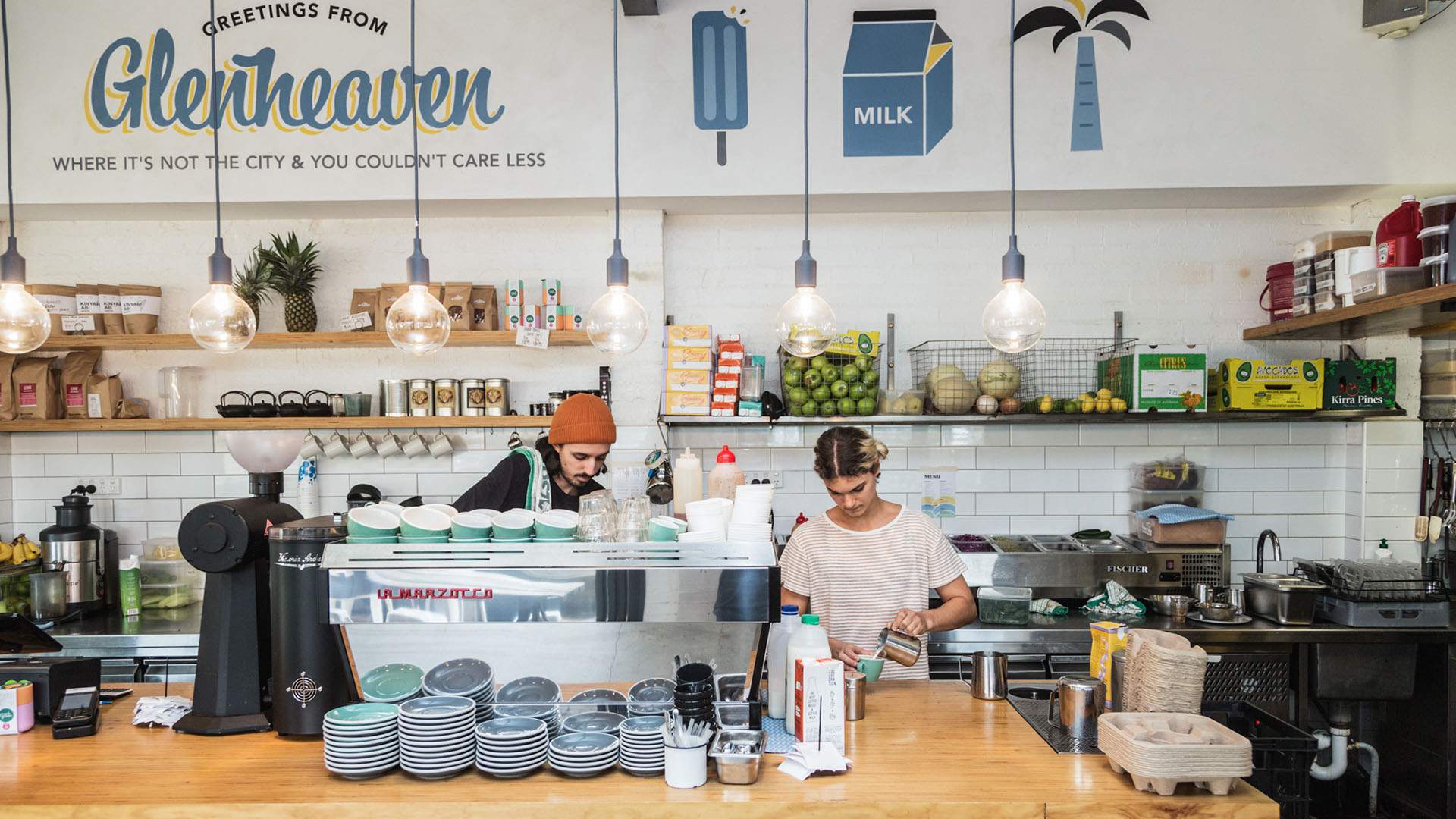 THE TUCKSHOP, GLENHAVEN
Not content with just one entry on the list, The Tuckshop comes to you from the same boys behind The Baron. Their second digs takes a similar approach to food, where it must be tasty, but it must also be good for you—a philosophy that extends to their famous burgers (the beef is a spectacular option). If you're looking for somewhere that serves up ace food and coffee in an idyllic setting with an old-school canteen feel, then The Tuckshop's the joint for you. Printed on the wall is 'Greetings from Glenheaven, where it's not the city and you couldn't care less'. Delightful.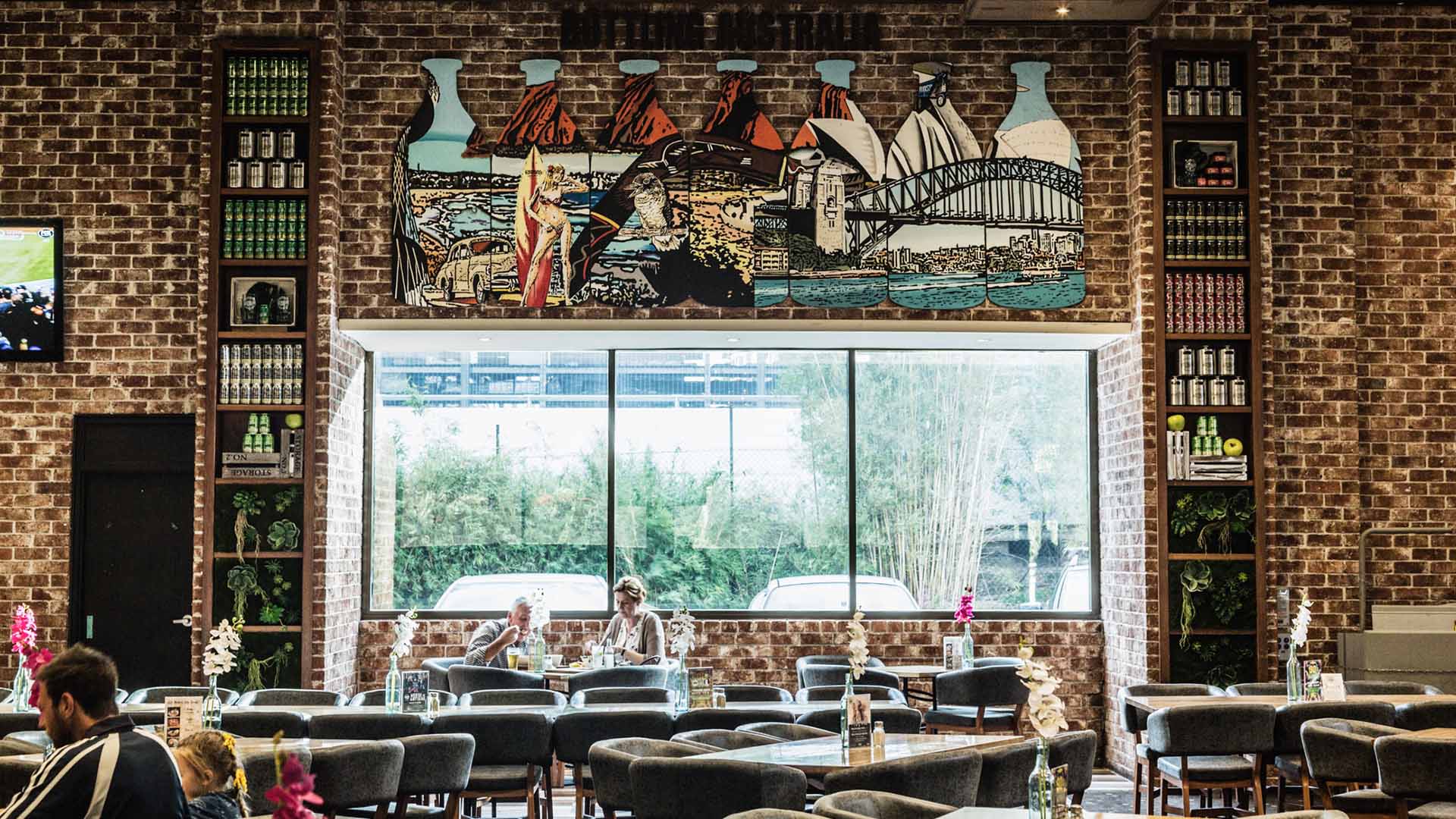 AUSTRALIAN BREWERY, ROUSE HILL
The 20-year-old Australian Brewery is the birthplace of some super delicious beers (its own pale ale, pilsner, lager and cider), but it also takes food very seriously. The spacious dining area is inspired by great beer halls, with high ceilings and long tables that are the perfect place to throw back a freshly brewed frosty beers while chowing down on some hearty pub grub. The menu has great pub classics, everything from a parmigiana to a grilled T-Bone or a pizza. There are also extensive gluten free options. This Rouse Hill local caters for everyone, and the large tables make it an obviously perfect choice for a function, should you need to gather up your friends and family for a celebration.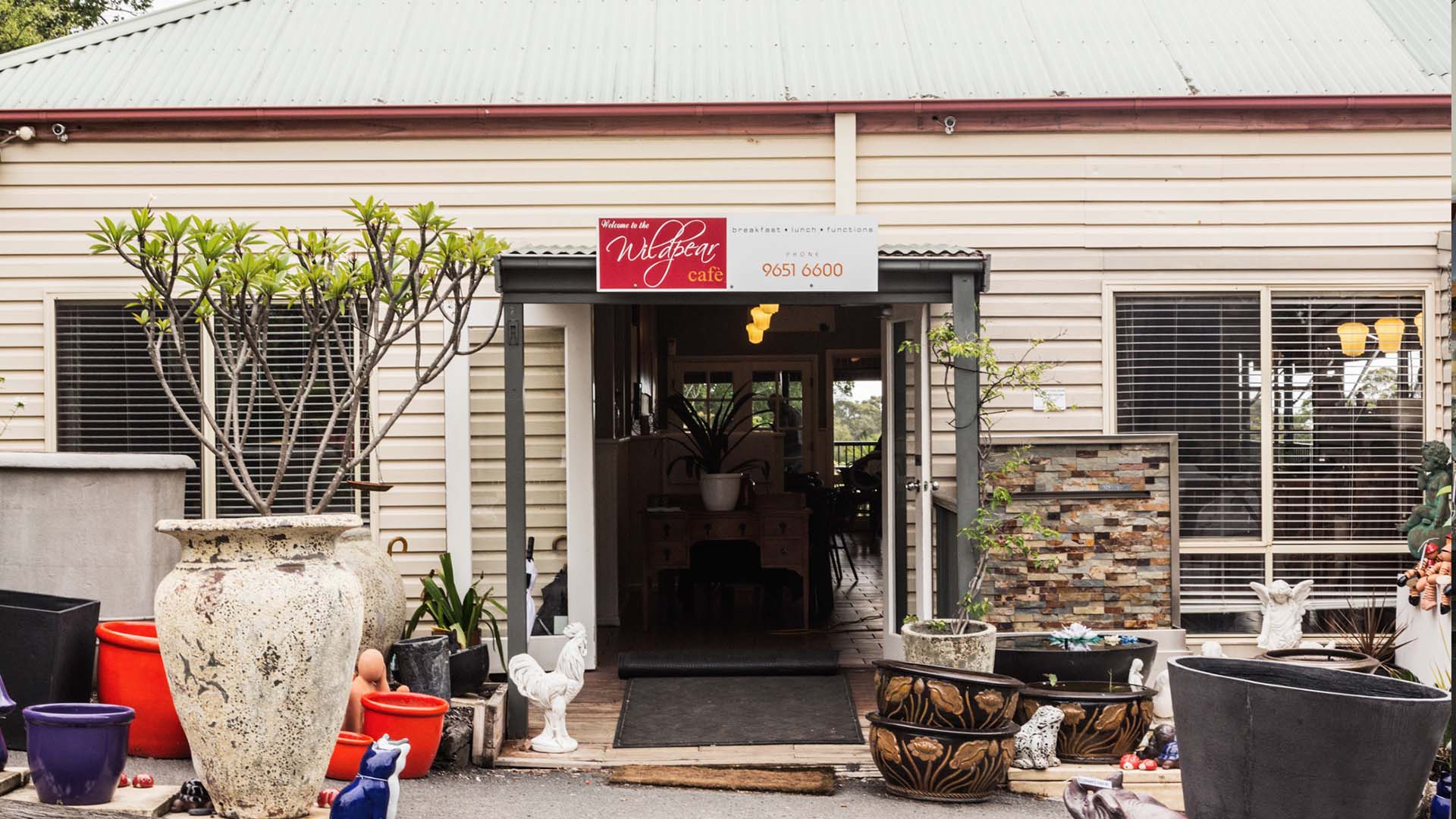 WILD PEAR CAFE, DURAL
Wild Pear is an institution in the Hills region—locally famous for its fresh, colourful and delicious food. The menu covers some great cafe classics—there's the standard, delicious shakshuka, then there are pancakes with banana and honeycomb and burgers with crispy chips for lunch. Creativity is turned up to eleven with the garnishes—think fairy floss and edible flowers. The food is great, but you can't talk about Wild Pear without mentioning the view—the verandah looks over a huge, beautiful nursery of plants, trees and flowers. A stunning, peaceful spot to sit down and relax with a coffee.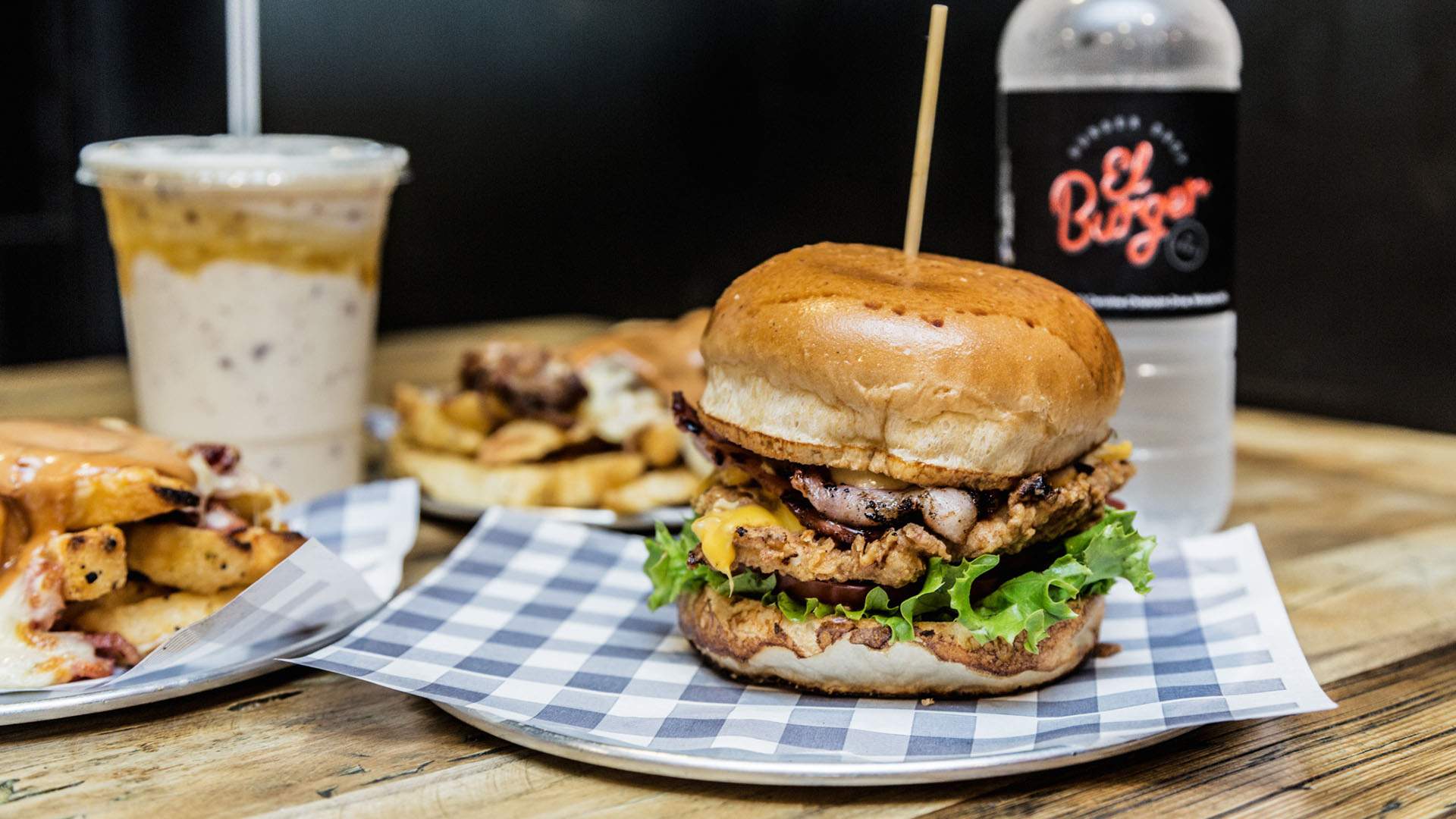 EL BURGER, WINSTON HILLS
El Burger is a popular spot in Winston Hills, serving up twelve delicious burgers for lunch every day inside the local shopping centre. Take your pick from a menu that features burgers made with beef, chicken, lamb, pork, vegetarian or fish. As is customary in a burger shop, there are multiple versions of loaded fries too—some topped with cheesy bacon, others with chicken or pork. Milkshakes are on the menu too—flavours include Nutella, honeycomb caramel and strawberry swirl.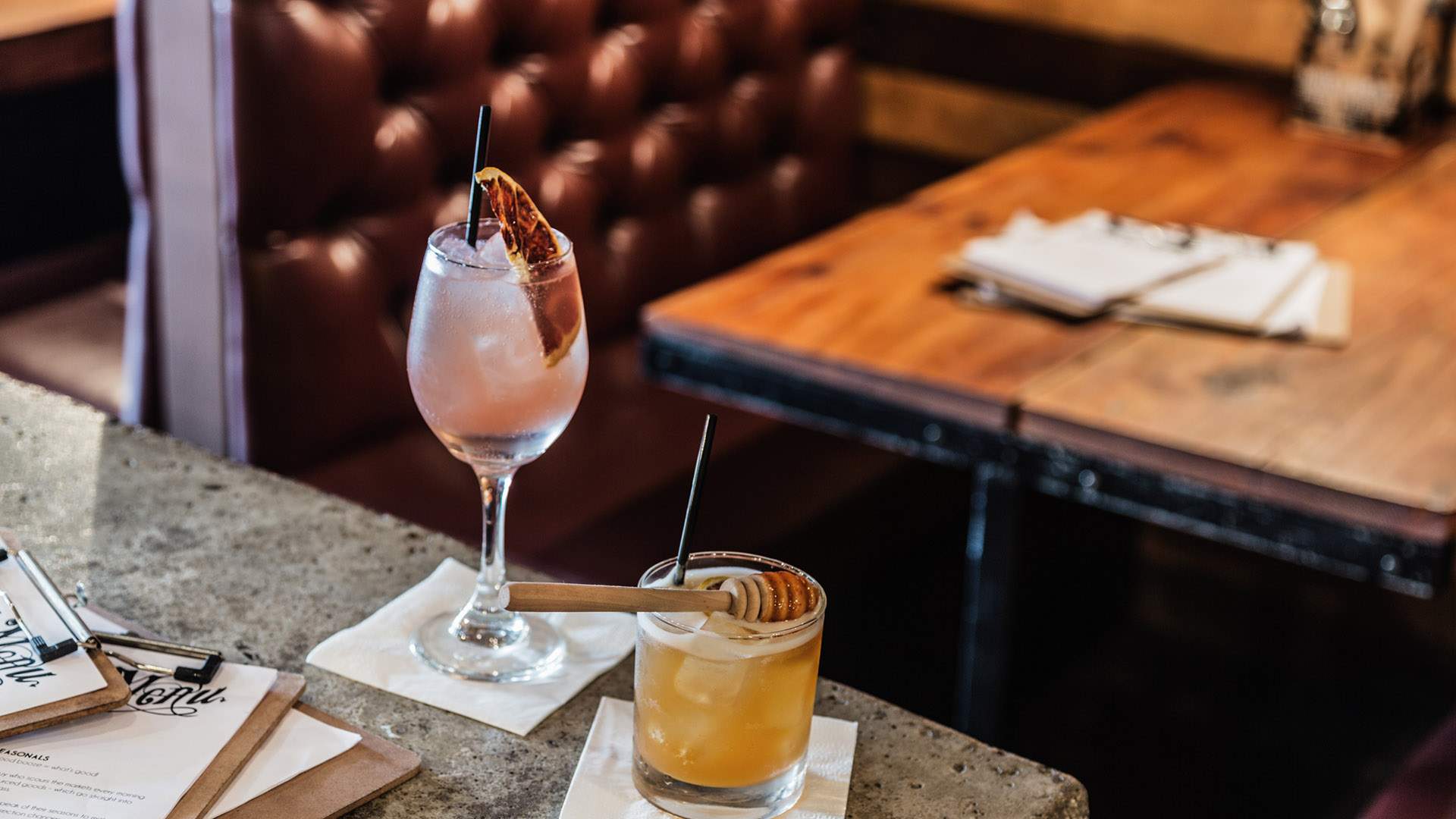 CROOKED TAILOR, CASTLE HILL
Castle Hill was dying for a new bar that's not Hillside. We're not saying there's anything wrong with Hillside, but we are saying that sometimes you just want to get a drink somewhere where you won't be surrounded by fresh-out-of-high-school teenagers and possibly underage kids. When Crooked Tailor opened, the people of Castle Hill breathed a sigh of relief. Mainly because at this bar there's a lovely, leafy courtyard, a great food menu and an extensive cocktail menu to order off. The food menu features barbecue meats alongside a healthy smattering of vegetarian food, and the cocktail menu features drinks like the Waterside—gin, lime juice, mint and house-made watermelon soda— and the 49'RS—made with chilli honey jam, lemon juice, whisky and orange bitters.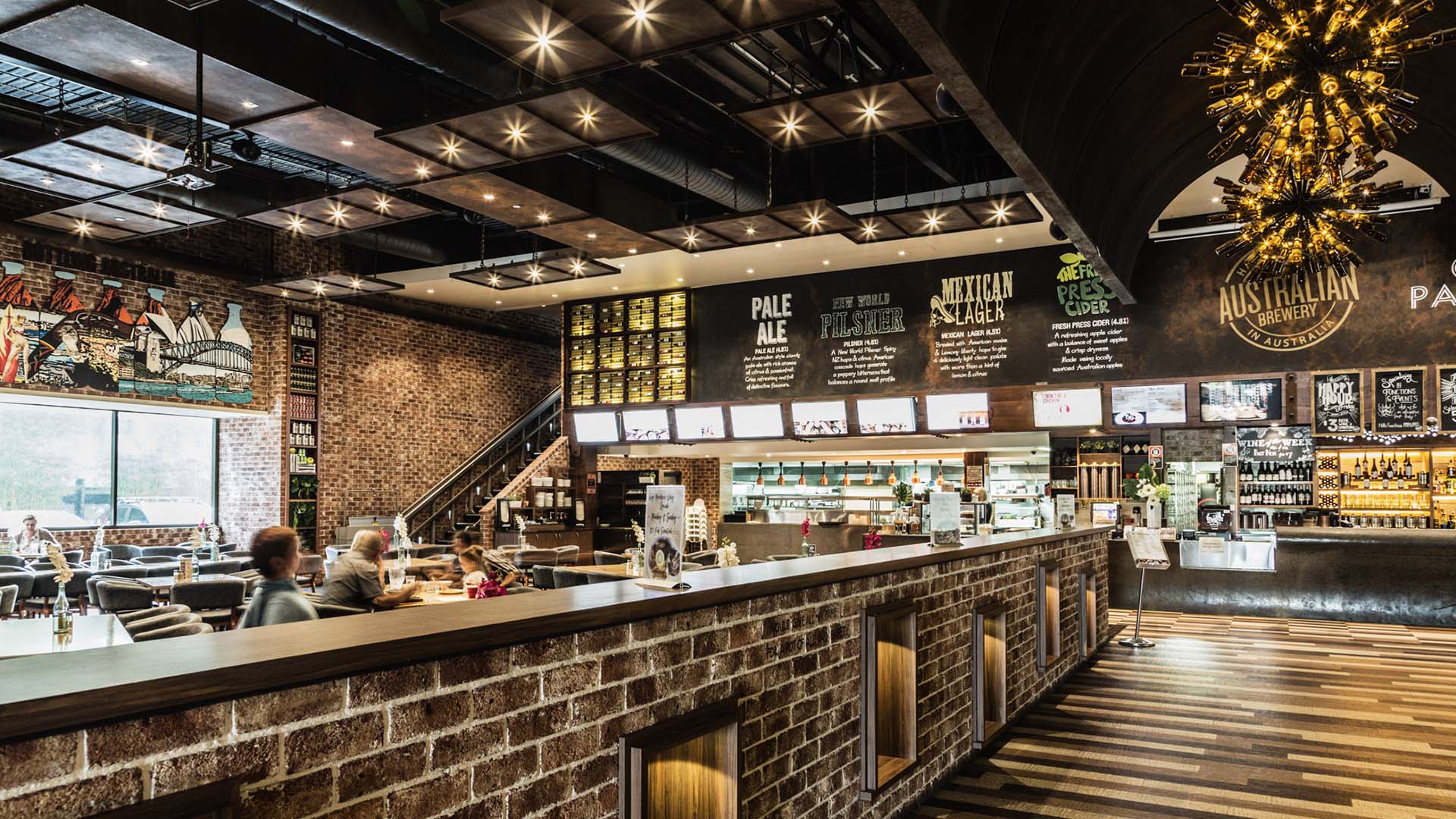 THE HILLS FOOD FESTIVAL, ROUSE HILL
The Hills obviously has some spectacular food offerings, but the Australian Brewery recognises that there's other great food in Sydney too. In that spirit, the brewery hosts The Hills Food Festival—an annual festival of good eating where the very best Sydney street food is showcased. Last year Messina popped by, as well as the crew from Knafeh Bakery. Stay tuned to the brewery's website for information on the festival—it was extremely popular last year.
Castle Towers is running The Cooking School over April and May—a series of food-focused workshops, classes and events for kids and adults. Visit the Castle Towers website for tickets and details.
Words: James Whitton and Kelly Pigram. Images: Steven Woodburn. Top image: Wolfe and Co, Dural.
Published on March 20, 2017 by James Whitton