Alphabet Street
Head here for modern Thai dishes — and BYO wine and champagne.
With restaurants in both Sutherland and Cronulla, Alphabet Street is where to go for an upmarket Thai meal in the Shire. Its bubblegum-pink walls and black-and-white graphic wall art also make it a bit of an Instagram fixture.
Leaning more towards the upper end of the spectrum than your standard Thai establishment, this venue specialises in flavoursome small bites designed to share. The contemporary and the traditional collide in dishes such as five-spice squid with lemon dipping sauce, tapioca dumplings with sweet pork and peanut, and enticingly soft-and-crispy bao with fried chicken and chilli mayo.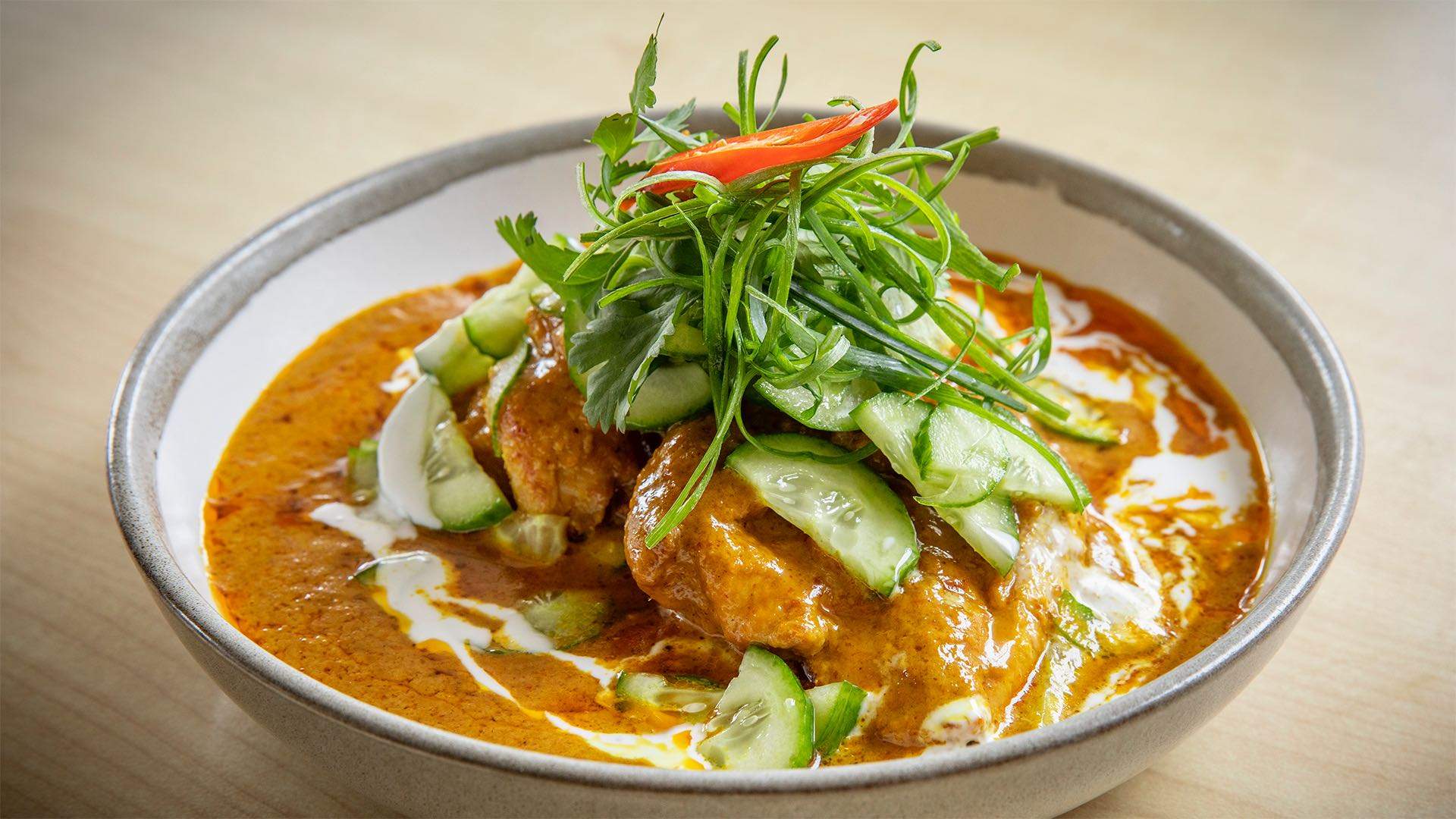 If sharing isn't your thing, or if you're in the mood for something more substantial, the selection of mains is equally irresistible. Try the soft shell crab with black pepper sauce or the crispy pork belly with plum sauce and green apple. Can't decide what to get? Let the experts make the choice for you and order one of their banquet options starting at $55 per person.
There is also a limited (but thoughtful) selection of vegetarian dishes to choose from, and one vegan curry.
Images: Mel Koutchavlis