Bay Tinh Marrickville
Think Vietnamese is all about in-'n'-out pho served under butcher's lighting? Think again.
You get what you pay for. I learnt this the hard way eating cheap Vietnamese on Illawarra Road in Marrickville one night when a waiter stacked our empty dishes on the table in front of me (!) only to knock them over and spill the combined remnants of our dinner on my skirt (!!!!!!!!). We left without much of an apology from the staff, no apologetic meal discount and I ended up wearing eau du sauce poisson for the rest of the night. Nice.
This would never happen at Bay Tinh, just a block off Illawarra Road. Fancy it is not, but is lovely to sit down to a Vietnamese meal without feeling like tasered cattle under butcher's lights in an in-'n'-out noodle house. Instead, Bay Tinh gives its diners the time, space and surroundings to enjoy Vietnamese food more fully.
You can (and should) choose your dishes entirely from the entrees and 'house specialities' sections of the (mostly southern Vietnamese, with a couple of visits up north) menu. Chao tom banh hoi ($8 entree size) opens the meal on a delicate note, combining marinated prawn grilled on sugarcane skewers with rice noodle cake, pickles, the freshness of mint and lettuce and 'special sauce' that's thick and a little too sweet. Never fear though — ask the friendly staff for some chilli to dip into instead and they will happily oblige.
The banh xeo (pancake with pork, prawns and bean sprouts, $14.50) is a killer. Bay Tinh's proprietor, Harry Hoang, loves to tinker with his native cuisine — in this case he's fermented his pancake batter for a result that is lighter and more crisp than most renditions yet collapses beautifully over the fatty pork and prawns. The canh chua ($8.90), a sweet and sour soup with chicken, is a clear broth packed with fresh vegetables and pineapple. Sweetness prevails again here — a little more emphasis on the sour note would have made it a perfect chaser for the pancake.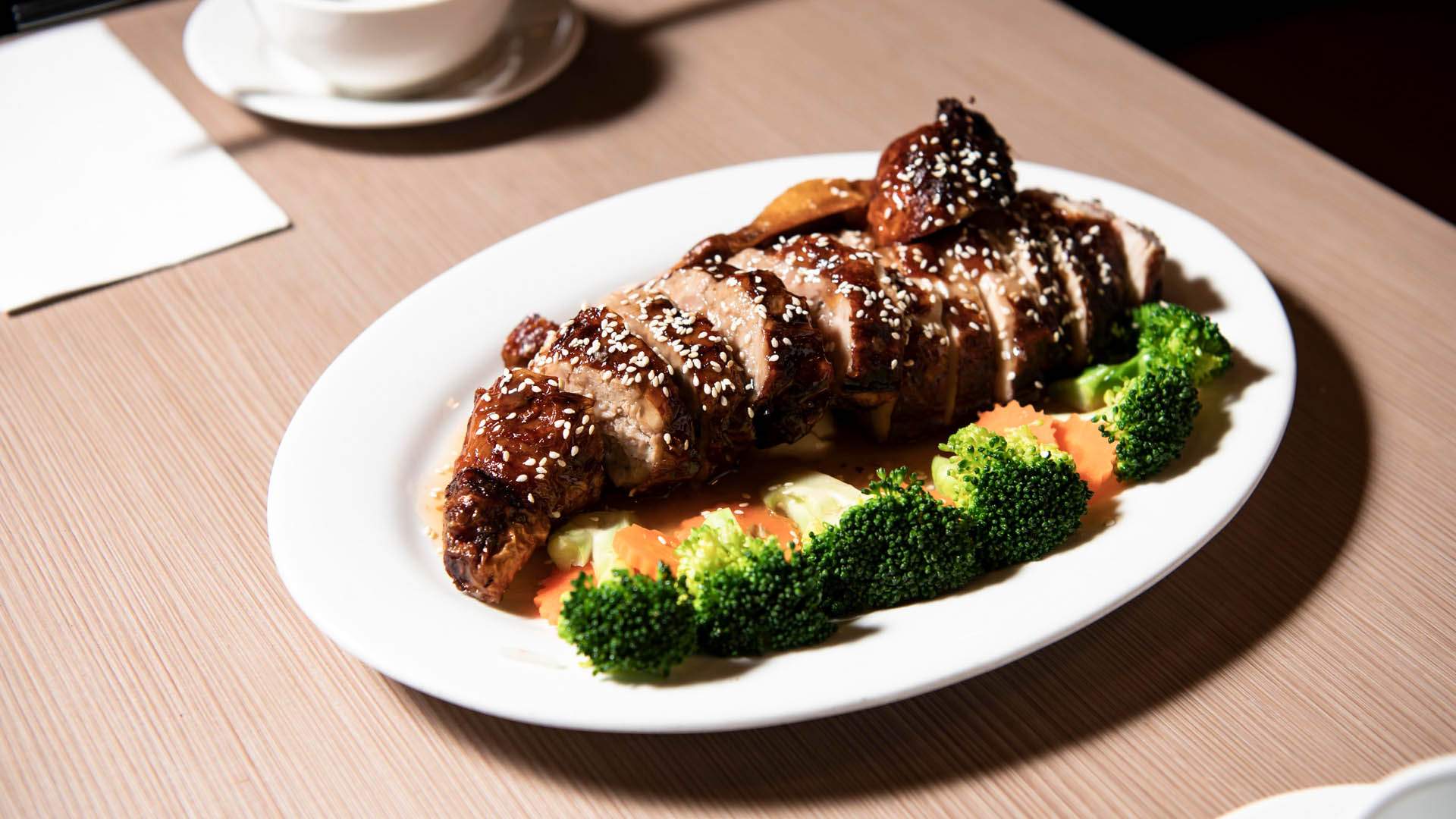 Ga rut xuong (half chicken, $28.50) shows Harry's fondness for experimentation paying off again. Deboned chicken is stuffed with minced pork, spices, vermicelli and shiitake mushrooms, cooked sous vide and then deep fried. Although the plum sauce the dish is finished with is heavy on the sweetness, the combination of the crisp chicken skin, soft meat and musky warmth of the shiitake stuffing work together beautifully.
We end the meal with an apt French-Vietnamese flourish: brown sugar-caramelised banana inside a Vietnamese-style pancake with Belgian chocolate sauce and ice cream. Moreish and rich, this dessert met its end with much plate scraping. Checking the time we realise it's late — the evening has slipped by as we enjoyed a typically fast cuisine rather slowly for a change, and with much more pleasure.
Images: Cassandra Hannagan
Concrete Playground Trips
Book unique getaways and adventures dreamed up by our editors