Belles Hot Chicken Tramsheds
Finger-licking fried chicken goodness.
There is a yin-and-yang equilibrium to food trends — as our penchant for green smoothies and raw vegan treats grows, a corresponding demand for finger-lickin' fried chicken emerges. It's all about balance. And providing the wings-and-drumsticks side to that balance are places like Belle's Hot Chicken.
Belle's set up its first-ever home in Melbourne back in 2014, and has since taken poultry fans by storm, including nestling into Tramsheds. Get stuck into chicken drumsticks ($14–21), tenders ($14–21) and wings ($12–19) — and relinquish yourself to the chickeny goodness. Or, if you're feeling particularly extra, max out with the Classic Hits Menu, which offers up bits and pieces from across the Belles menu as well as a schooner of the chicken shop's own draught beer and a boozy nightcap for $45 per person.
Spicy chicken sandwiches — as well as a mushroom version for any vegetarians you bring along — are on offer for $14.50, topped with lettuce, onion, cheese and special sauce. Plus, there's a whole heap of delectable sides ranging from crinkle-cut potatoes ($8), sour pickles with ranch ($9) and a basket of chicken-salted fries topped with gravy ($11)
Belles also has a killer lineup of funky natural wines and ice-cold beers — both of which do a great job of cutting through the rich chicken and refreshing your palate. And, home delivery is available via all the usual online services — remember that next time you're hungover.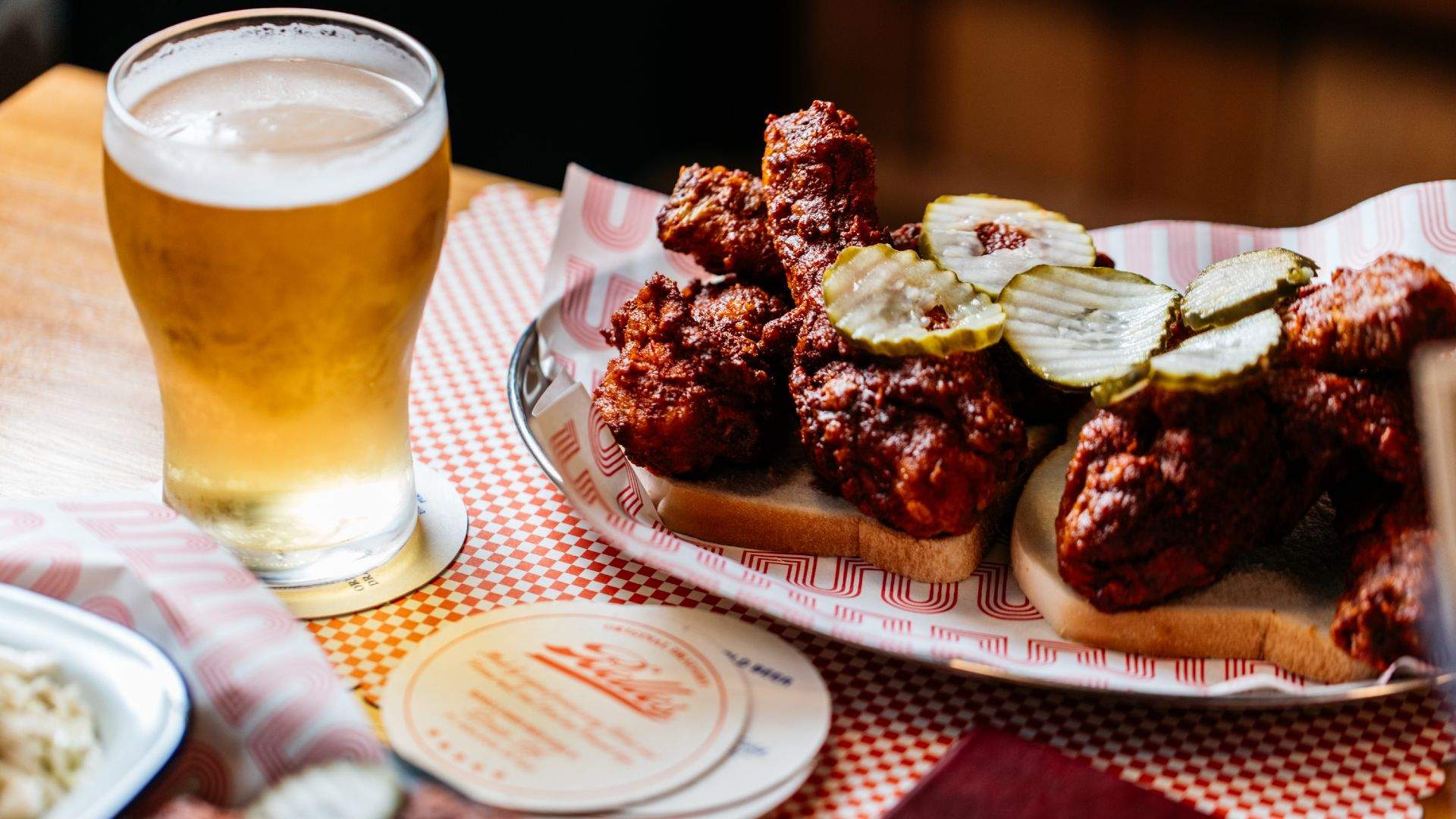 Updated January 12, 2022.