Besuto
This tiny 12-seat Japanese restaurant serves up 18-course omakase menus across three sittings per day.
Besuto is another exciting addition to Sydney's quickly expanding repertoire of omakase restaurants. For the uninitiated, omakase restaurants take the decision out of your hands, serving up multi-course set menus created each day by the head chef. What sets Besuto apart is the size — both of its venue and of its menu — boasting just 12 seats, each of which is presented with a mammoth 18-course meal.
The Circular Quay spot comes from Joel Best (Bondi's Best) and Finnish celebrity chef Tomi Björck who have enlisted Hirofumi Fujita to helm the kitchen, crafting the intricate dining experience for each of the restaurant's guests. The menu will combine both traditional and inventive takes on Japanese cuisine, with some dishes coming and going day-to-day while others will remain consistent. Some of the elements you can expect no matter when you go: Glacier 51 toothfish marinated in miso, torowith caviar, spiced coconut and cauliflower soup and yuzu sake sorbet. Visitors can also expect sashimi and sushi curated each day based on what fish the team has chosen.
"My belief is that seafood done right is one of life's great joys," Joel Best says. "Besuto offers the perfect canvas for Hiro to really get out of the box, and show off his world-class artistry."
Dassai Beyond and Seven Junmai Daiginjo complete the dining experience with a reserved wine list designed around the seafood-heavy menu also on offer.
Hidden on the second level of the AMP Building, a few doors down from multi-storey mega venue Hinchcliff House, Besuto hosts two dinner seatings each day and a lunch seating on Fridays and Saturdays. The sleek venue boasts a tasteful dining room designed by Sydney hospitality design experts Guru Projects and centres around a large honey-hued dining table. Shoji curtains block off the outside world for the restaurant's 12 diners, making each sitting feel intimate and private.
Since opening in late 2021, bookings at Besuto have been filling up weeks in advance. Plan ahead and head to the restaurant's website to secure a table.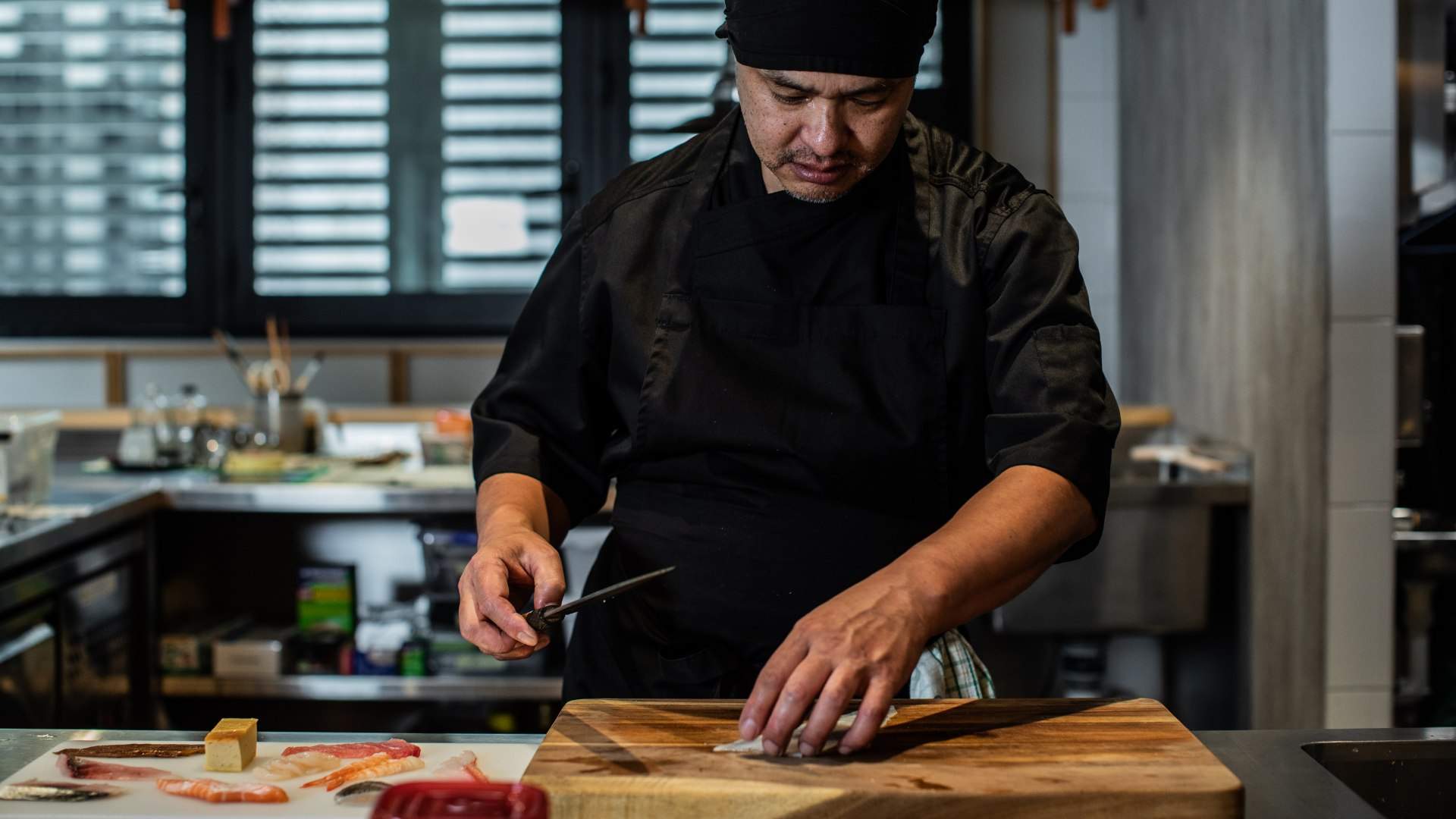 Images: Kitti Gould
Concrete Playground Trips
Book unique getaways and adventures dreamed up by our editors