BunBar Burgers Manly — CLOSED
Swap your bread bun for one made from falafel, grilled rice or lettuce at this northern beaches burger joint.
Manly's latest burger joint isn't just serving up meat and cheese stuffed in bread. BunBar is also home to the falafel bun, created by Oporto co-founder Gary Linz. The vegan falafel burg' is piled high with tabouli, red cabbage, hummus, pickles and tahini dressing, all wedged between two giant falafel patties. It's basically a classic Middle Eastern-style pita, just without the pita.
Apart from all that falafel, BunBar also has buns made from grilled rice and lettuce cups. If bread buns are more your speed, you can get a classic burg here, too, served on the signature 'Soft AF' bun — its recipe is based on a steamed bao bun.
In between these buns, you'll find the likes of smoked brisket ($12.50), grilled beef ($11.95), plant-based Beyond 'meat' ($12.50) and (soon to be released) southern fried chicken ($12.50). They'll all set you back around $12.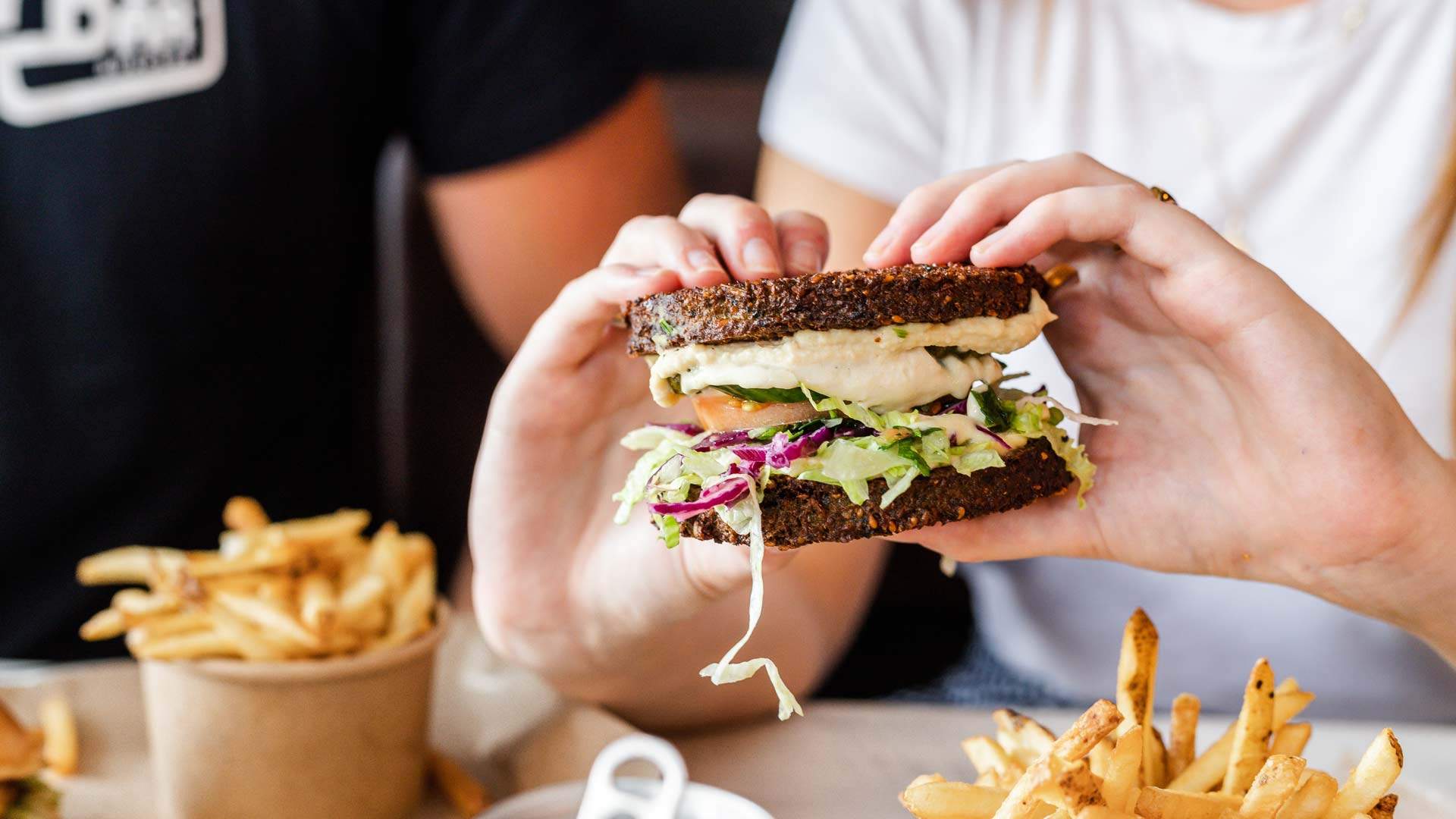 You can pair your burg with fries, southern fried chicken bites and more falafel — in the form of falafel bites.
To drink, there are canned Sofi spritzes, frozen cocktails and rosé, plus Asahi and Young Henrys on tap. Or you can go for cold pressed juices and vegan chocolate smoothies. BunBar is set adjacent to the Manly Corso on Darley Road and open daily from 11am to 11pm, so you can get your pre- or post-beach fix.
If you head along before Sunday, February 2, you'll also be able to snag two-for-one burgers, too — just show this Insta post when you order.
Food & Drink

Sunday, May 1 - Tuesday, May 31

Various Sydney venues