Cafe Bondi
Find cafe classics, vegan treats and breakfast cocktails within walking distance of the beach at this new eastern suburbs spot.
Decked out in a nostalgic pastel colour palette and service up exciting twists on cafe classics, Cafe Bondi is the newest beachside brekkie spot to open in the eastern suburbs. The Sydney spot is offering up a fresh breakfast and lunch menu full of favourites seven days a week.
Head up from the surf and browse the menu, which spans smashed avo ($19), acai bowls ($17) and buttermilk hotcakes ($22). If you're looking to shake up your first meal of the day, you can also order zucchini fitters ($22) with avo salsa, grilled chorizo and watermelon radish — or a vegan turmeric tofu scramble ($21) with eggplant, sautéed spinach, cherry tomatoes avocado and house salsa.
From 12pm, lunch is served. Among the menu highlights: a schnitzel sandwich ($18), a vegan bowl with crispy chickpeas and sauteed kale ($22), and the Cafe Bondi burger ($26) — which is made with a tajima beef patty, cheddar , bacon, tomato, lettuce, pickles and onions.
If the food isn't a big enough draw card for you to beeline to Cafe Bondi after your next morning swim, the menu also includes a series of breakfast cocktails including watermelon mimosas ($14) and bloody marys ($16). The cocktails sit beside an extensive beer and wine list ideal for your next boozy brunch.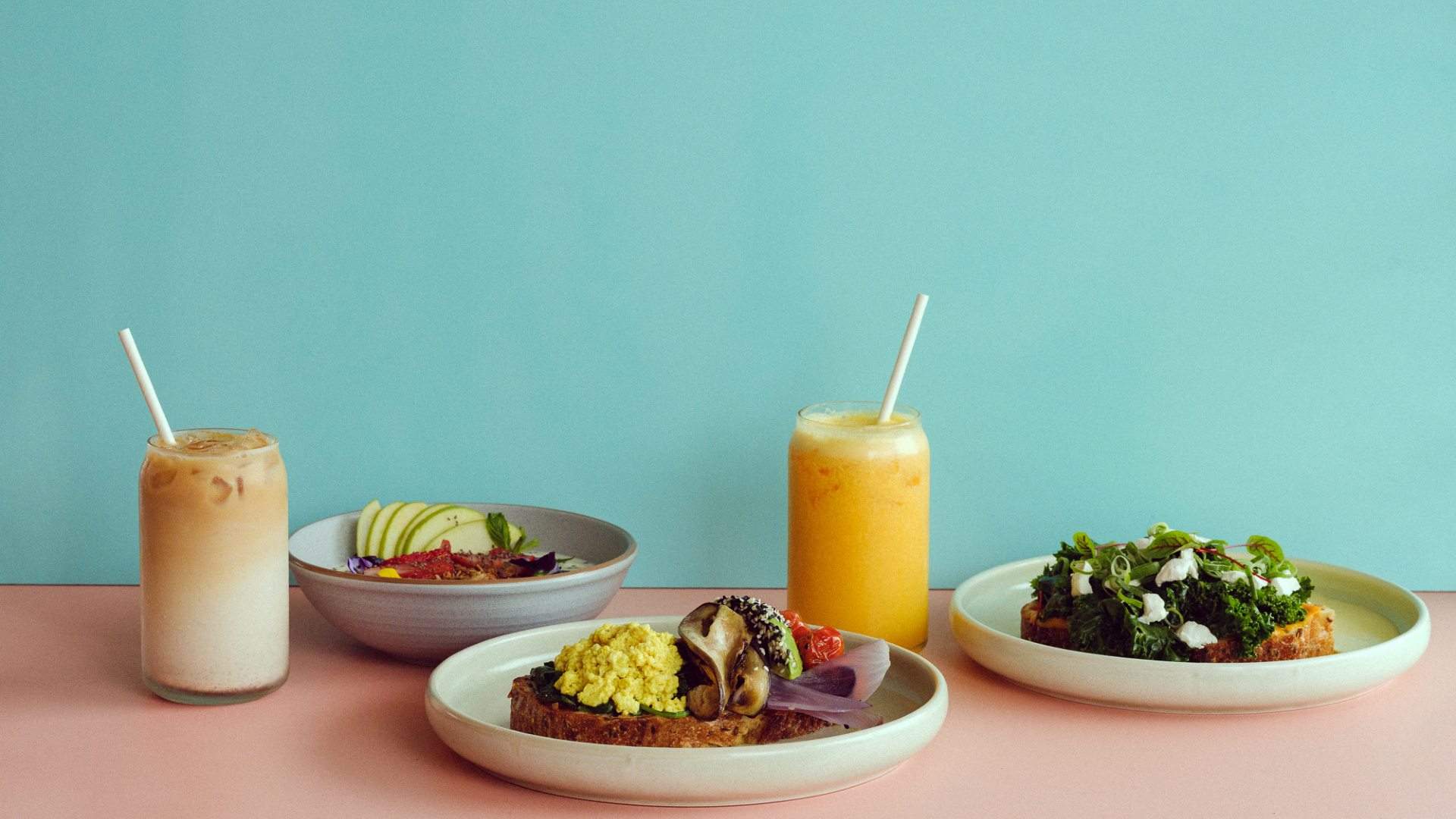 Images: Kimberly Low.