Cafe Paci
A Nordic-European restaurant in Newtown from famed chef Pasi Petänen.
Cafe Paci, the highly lauded Darlinghurst pop-up circa 2013, has made its grand return. Award-winning Finnish chef Pasi Petänen (Quay, Four In Hand, Marque) has opened a permanent restaurant along one of Sydney's busiest strips — Newtown's King Street.
"We always planned to reopen Cafe Paci and have been looking for a permanent spot since we closed" says Petänen. "I've lived in Newtown for 15 years, so the location is really good and we are lucky to also have good operators around us like Bella Brutta, Mapo gelato and Tandem wine bar."
While the original pop-up was set-menu only, the new Cafe Paci is instead a la carte — which Petänen feels will create a more casual, everyday restaurant vibe, as opposed to one that's just for special occasions. "I love to do a set menu but it narrows your clientele quite a lot, and I want [Cafe Paci] to be a place where you can just pop in anytime," says Petänen.
Stop in for a quick bar snack and cocktail combo, or enjoy oysters with your glass of wine. But, for the full experience, nab a seat in the dining room. A few of the original fan-favourite menu items have returned — like the house potato and molasses bread ($4) and the liquorice cake with carrot sorbet and yoghurt mousse ($15) — but expect most of the dishes to be brand new. A few standouts include potato dumplings with trout XO sauce ($26), pickled kingfish with potatoes ("a very Finnish summer dish") and pan-fried flounder with florentine sauce ($38). The paris-brest (a French dessert) that's been given a savoury twist with chicken liver and onion jam ($16) is already an Instagram star in its own right, too.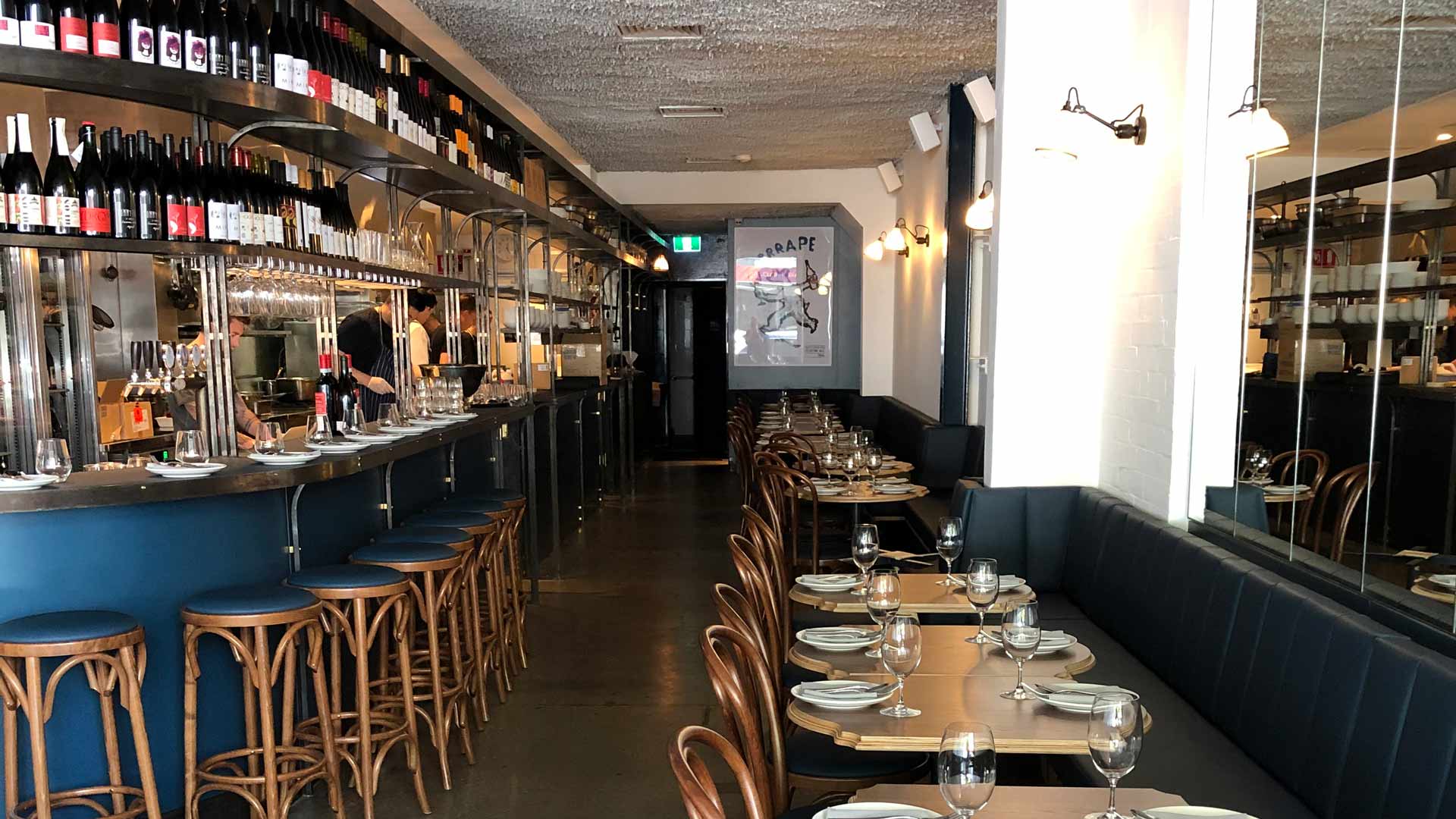 While the pop-up had a bit of a Mexican flare — as a nod to the previous Darlinghurst tenant Cafe Pacifico — the permanent location is decidedly European, pulling inspiration from Italy, France and Nordic cuisine.
For drinks, renowned sommelier Giorgio De Maria (Vini, 121BC) has created the wine list, which focuses on small producers. Topping it off, bartender Angus Burton (Spirit People, ex-Canvas) has consulted on the cocktail list.
The interior has been designed by George Livissianis, who also looked after other impressive fit-outs for The Dolphin Hotel, Chin Chin, The Apollo and Cho Cho San. At Cafe Paci, the space is that of a relaxed, neighbourhood joint. Expect 60 seats all up, with the bar reserved for walk-ins.
"The fit-out looks very European, too, and could be set in Paris or Berlin or Helsinki," says Petänen. "It's has a cosy wine bar feel, and we took the saying 'something old, something new, something borrowed, something blue' as the design brief."