Diana
This Korean eatery is offering late-night karaoke, sashimi salad and house made kimchi in Potts Point.
If you've always wanted to audition for Australian Idol but never worked up the courage, you can now let your show-stopping singing voice ring out over Potts Point. Diana, a Korean-Chinese restaurant, has added its name to the growing list of new Potts Point venues, opening on Macleay Street with late-night open mic karaoke every weekend.
Diana is the brainchild of owner Sammy Jeon and is based on his cult-favourite regional karaoke bar, Mr Lim. Located in Orange, Mr Lim is one of four venues Jeon owns in regional NSW. After moving from a small Korean island to Griffith to pick apples, Jeon met winemakers Phillip and Diana Shaw. His time spent with the Shaw family sparked his love of food and wine, and has inspired the name of this new restaurant.
"When I moved to Orange, I worked in the vineyard at Philip Shaw wines and had dinner cooked by the family most days for two and a half years," Jeon said. "The time spent with the Shaw family, and in particular Diana, was a very memorable experience and inspired the name for Diana Potts Point. Diana even came to visit me in Korea once, and although wasn't keen on the cuisine at first (she just wanted chips!), I managed to covert her through my cooking."
Jeon is now bringing the homely atmosphere of his regional outposts to the heart of Sydney, with Diana opening in the former digs of Kylie Kwong's Billy Kwong. On Wednesdays, Thursdays and Sundays, you can head to Diana for its combination of Korean and Chinese cuisine, sans karaoke. Throughout the week, you'll find standout dishes on the menu such as a sashimi salad that combines salmon, tuna, kingfish and abalone with a crisp collection of fresh vegetables ($39); or twice-cooked spicy Korean fried chicken, seasoned with Korean chilli paste, spring onion and almonds ($28). As you continue down the menu, you'll come across house-made kimchi, served solo ($7), wrapped in pork dumplings ($16 for three) or fired and placed atop a bowl of rice ($18).
Come 9.30pm on Friday and Saturday nights, the bar comes alive as diners take to the mic and sing to their hearts' desire. Unlike local-favourite karaoke bars like Goros or Ding Dong Dang (RIP), Diana doesn't have secluded rooms for you to book out with your friends, rather, the microphone and a karaoke system sits right in front of the dining area where visitors can take turns jumping up and busting out their favourite tunes.
If you need some liquid courage in order to perform 'Purple Rain' to a restaurant full of people, Diana luckily has an extensive wine list with plenty of choice selections from Jeon's time in regional NSW. "It's jam-packed full of wines from Orange to remind me of my Australian hometown and to repay all the support that I have received during the years from the community," Jeon says.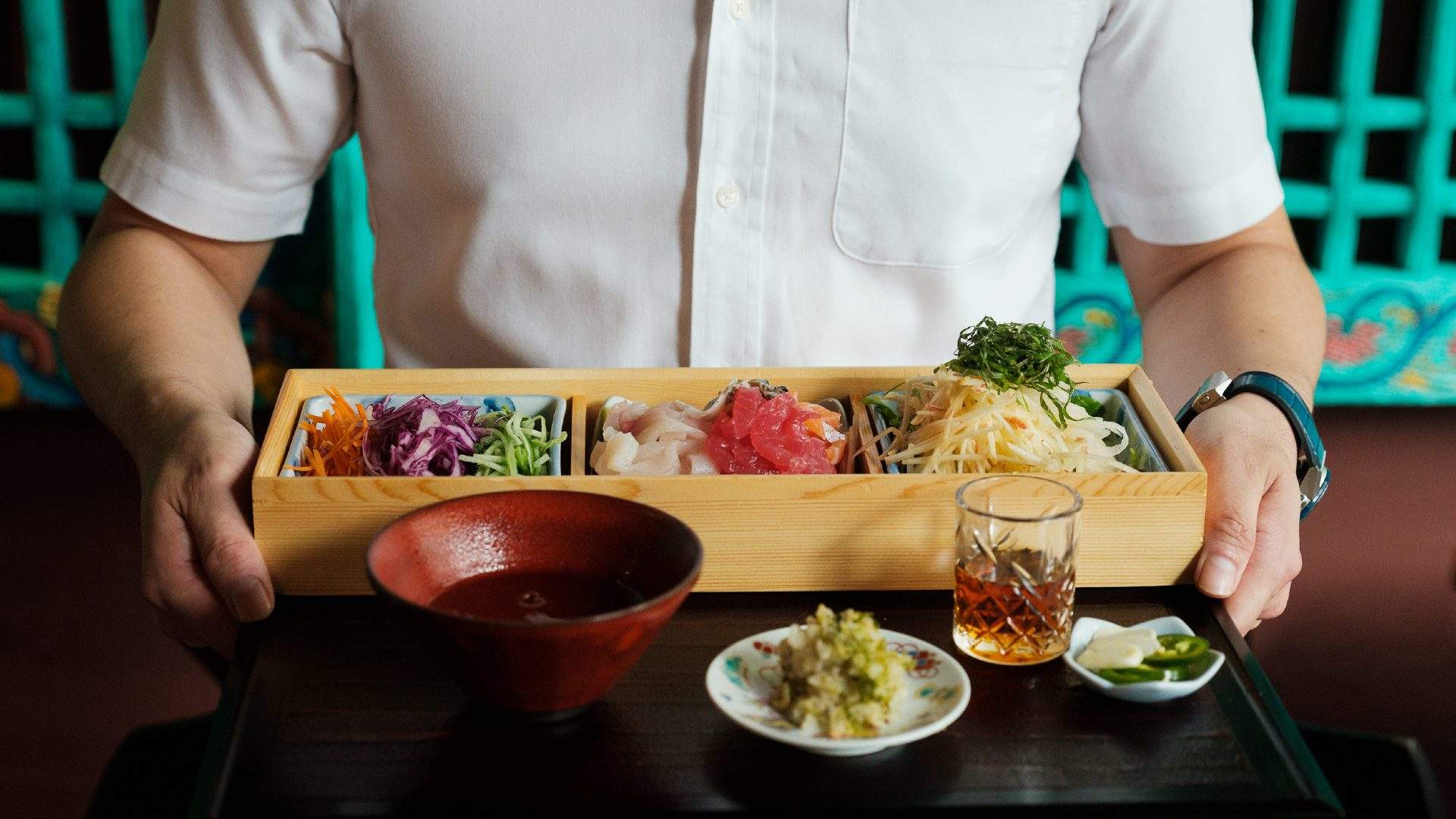 Concrete Playground Trips
Book unique getaways and adventures dreamed up by our editors