Fleetwood Macchiato
There's plenty to like about Fleetwood Macchiato aside from its punchline sagacity.
A love of puns is what inspired three friends to name their cafe Fleetwood Macchiato. One could be forgiven for thinking that a visit to the place would be dominated by Mac tunage, but fear not readers, because this gem is much more than that.
The cosy café in the quiet neighbourhood of Erskineville is inviting from the moment you step in. Owners Tara, David and Jai have previously already worked together so are no strangers to the industry and it's obvious. The simple fit out of wood panelling and white walls is home to a combination of good food, relaxed atmosphere and friendly service. You might be hard pressed to find a seat here though, and for good reason.
Golden Cobra, whose owner David is also one third of Fleetwood Macchiato, roasts the house blend Debut de siecle coffee. For dedicated caffeine lovers, there's an extensive list of Single Origins scribbled in chalk up on the back wall, from an El Salvador Santa Isabel filter to a Kenyan espresso ($3.50).
A display of appealing treats sit beneath the glass top counter at the front that are conveniently placed so you're tempted to get one with your takeaway coffee. It takes a stubborn soul to say no to a Belgian chocolate and hazelnut brownie ($5).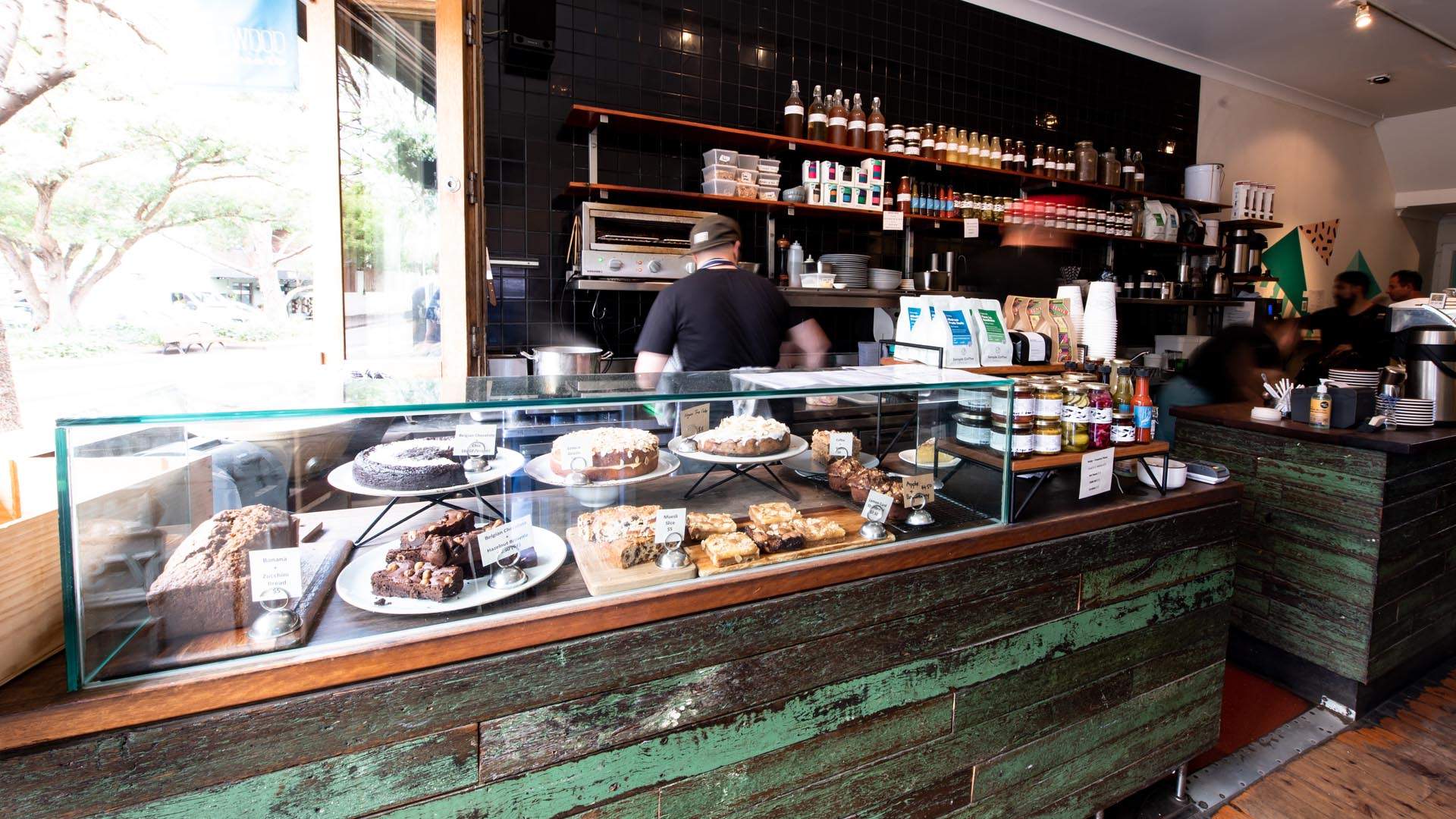 The all-day menu is simple but exudes deliciousness. There are the usual breakfast culprits, but the honest fare has a twist toasted — oats come with wild figs, semi-dried raspberries, lemon myrtle yoghurt, fennel tops and macadamias ($9.50) — certainly nothing you'd find in a box in the supermarket.
Bread is provided from Organic Bread Bar in Paddington and it's worth noting that whatever they're putting between the slices, is homemade and incredibly mouth-watering. A bacon and egg roll comes smashed with avocado, mustard mayo, spicy sriracha sauce, pickles and mushrooms ($12.50) and a wholemeal baguette is overflowing with fig, taleggio, fennel and a well-dressed watercress and mesclun salad mix ($11). Pair that with a pink grapefruit homemade juice ($5) and you've definitely accomplished something for the day.
For a non-breaded option try one of the seasonal salads like the broccoli, almonds, pink grapefruit, broad beans, fennel, purple cabbage, parsley with smoked salmon ($19). This baby just spells healthy and satisfaction.
There's plenty to like about Fleetwood Macchiato aside from its punchline sagacity. And if they continue to deliver the goods, there's no doubt they'll stick around. Like a cult classic indeed.
Images: Cassandra Hannagan