Fortuna Drink And Eat
Here lies a bright Darlinghurst diner with premium Italian delights, all day long.
Heading south from Kings Cross towards St Vincents Hospital, you might be taken aback by the bright and colourful corner of Liverpool and Victoria Streets. Like a glass of wine spilled on a white dress, Fortuna Drink and Eat immediately snags your attention. If you follow the sights inside, your nose and tastebuds will be equally rewarded.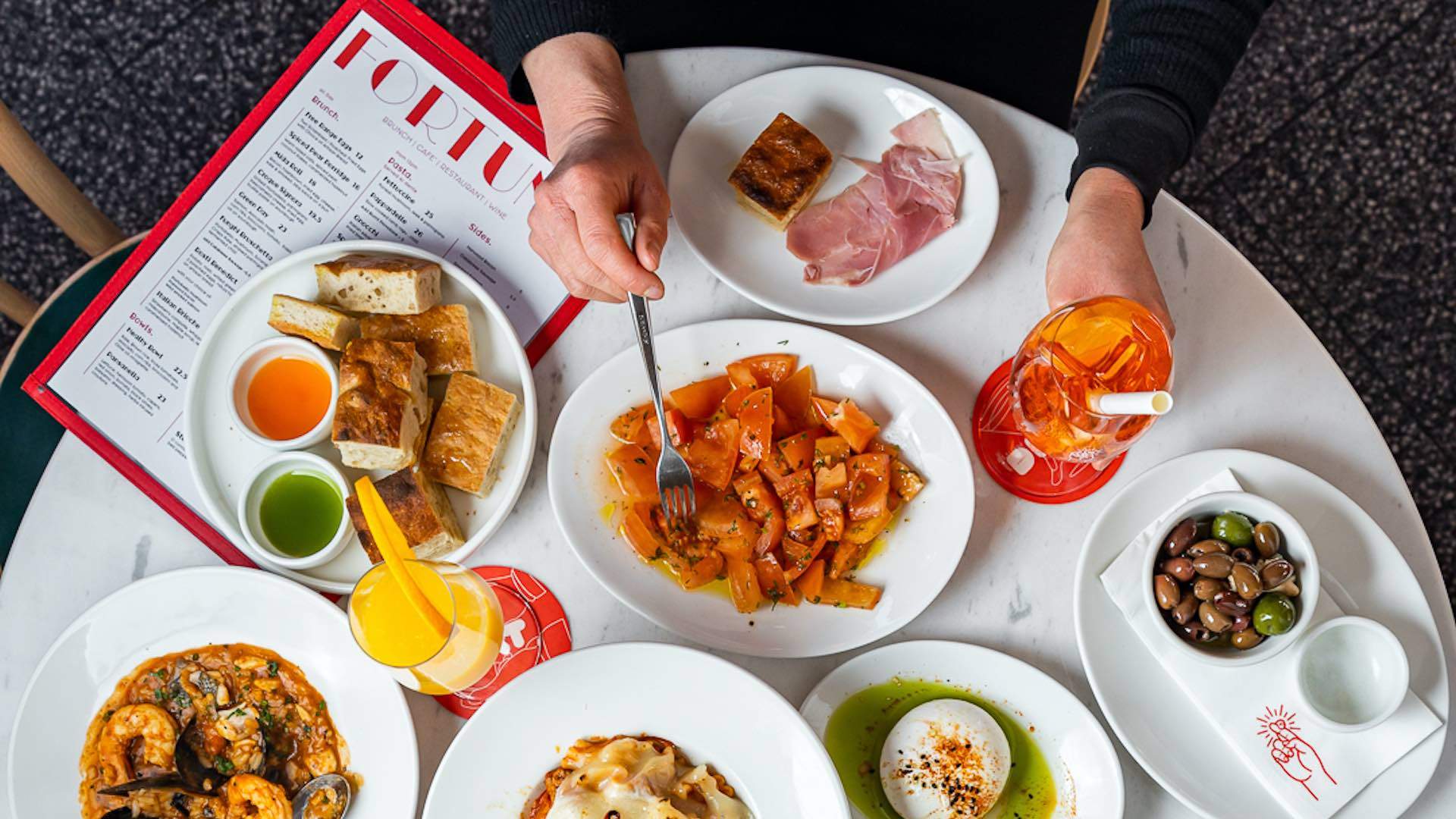 Inside is a menu of Italian excellence, curated to fill your stomach without emptying your wallet. Open all day, a morning visit can be met with spiced pear porridge while heading over for a mid-day meal could present Italian share plates of house-baked focaccia, Sicilian olives and burrata drenched in vivid-green herb oil. Evening visitors will be delighted by hearty dishes of lamb ragu, smoked mac and cheese or your pick of the pizza and pasta menus.
Brilliantly, Fortuna also offers a bottomless feasting experience on weekends. For $89pp, you can dig into a mix of tasty plates while washing them down with 90 minutes of unlimited drinks.