Gursha Ethiopian Restaurant
Spice-heavy stews and spongy flatbread reign supreme at this cosy Ethiopian spot.
Based in Blacktown, Gursha has been offering authentic Ethiopian cuisine favourites to patrons since 2017. The wot (curry) delivers on your spicy cravings. It's a complex curry simmered with traditional spices and herbs, usually served with chicken drumsticks, tender lean beef or red lentils. You'll devour it with moreish injera, a spongy, sour fermented flatbread that is a staple with all Ethiopian meals. You can also try the injera in ferfere, where it's chopped up and tossed through a fried beef stew.
If you're after something spicier, be sure to order the special kitfo. It consists of raw lean beef, tossed in a spiced butter that's laden with cardamom, fenugreek, berbere spice mix and kalonji (nigella seeds), and mitmita (spicy chillies). It's served with sides of kale and cottage cheese to take the edge off. In Ethiopia, kitfo is often enjoyed for special occasions. Here, you can order it any night of the week.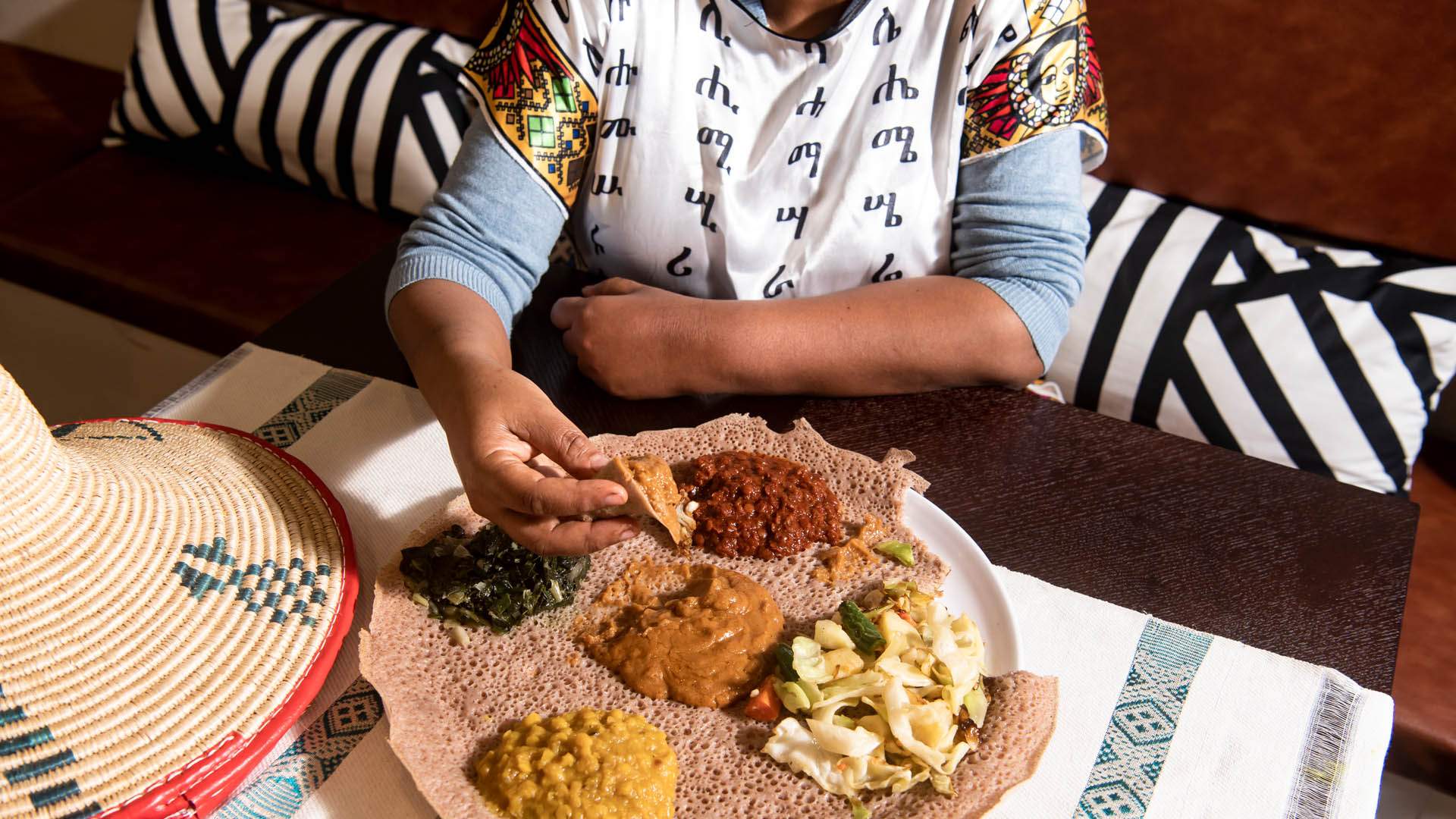 Images: Cassandra Hannagan
Food & Drink

Sunday, May 1 - Tuesday, May 31

Various Sydney venues

Food & Drink

Friday, April 22 - Sunday, May 29

Various Sydney venues