Hyderabad House
Looking for Sydney's best biryani? We may have found it here.
Hyderabad House reflects the region's Arabic take on Indian food — a result of having been ruled by the Turkish for 1000 years. This western Sydney institution is lauded by those in the know for its biryani. And, to prove its expertise, it has seven different flavour options all available in single serves, family serves (for between 4–5 people) and jumbo serves (for 10–12 people). Take your pick of meat — prawn, fish, egg, goat are available, but we recommend the chicken 65 (battered, spice-laden fried chicken) — and it'll be mixed through and fried off with the surprisingly complex and aromatic rice.
You'll find rich curries, Chinese-style noodle dishes, kebabs and over a dozen bread options on the menu to round out your feast. And the best part? Plates rarely creep above $15 each. When it comes to spiciness, there are three levels available for each dish. As it's all made to order, you can simply choose the level you'd like. When we speak to owner Rehan Ali, we ask how he likes his spice level: "Being Indian, I can't even eat level three. If you're ordering for the first time, go with medium. Once you have it spicy, you can't turn it down". So, proceed with caution.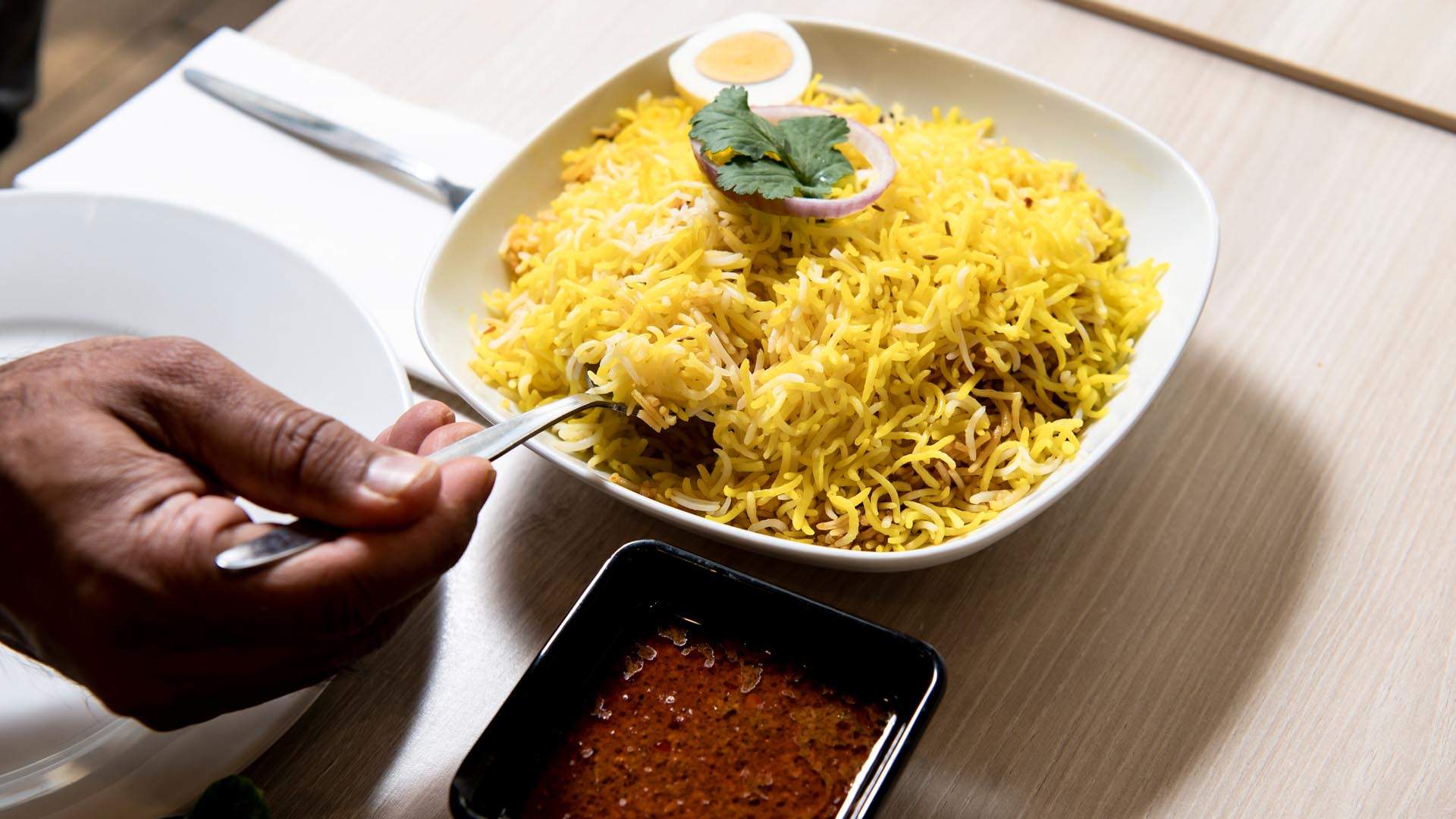 Images: Cassandra Hannagn