Irene's Enmore
This homey Enmore Road restaurant serves up a menu stacked with new, inventive takes on comfort food in the former Hartsyard digs.
When beloved Enmore Road venue Hartsyard closed its doors, it was a heartbreaking day its many fans. But, fortunately, when one door closes, another opens soon after.
Restaurateurs Dorothy Lee and Jarrod Walsh launched the cool and cosy Irene's Enmore in their former Hartsyard digs to a warm reception. Headed up by Chef Neville D'souza (previously of Gowings at QT Sydney, Yellow and Cirrus), the venue boasts a vegetable- and seafood-heavy menu that treats produce with great respect but without excessive reverence or fuss. This makes for a menu that's big on flavour, low on intimidation and guaranteed to fill your hungry stomach.
Named after D'souza's aunt, Irene's aims to maintain the welcoming atmosphere Hartsyard was known for. Peruse the menu and you'll find inventive takes on comfort food. Snacks up for grabs include zucchini flower a la Bombay, grilled prawn with a garlic cream and spiced wild rice, and the flank steak MB3 accompanied by black garlic and mustard leaves.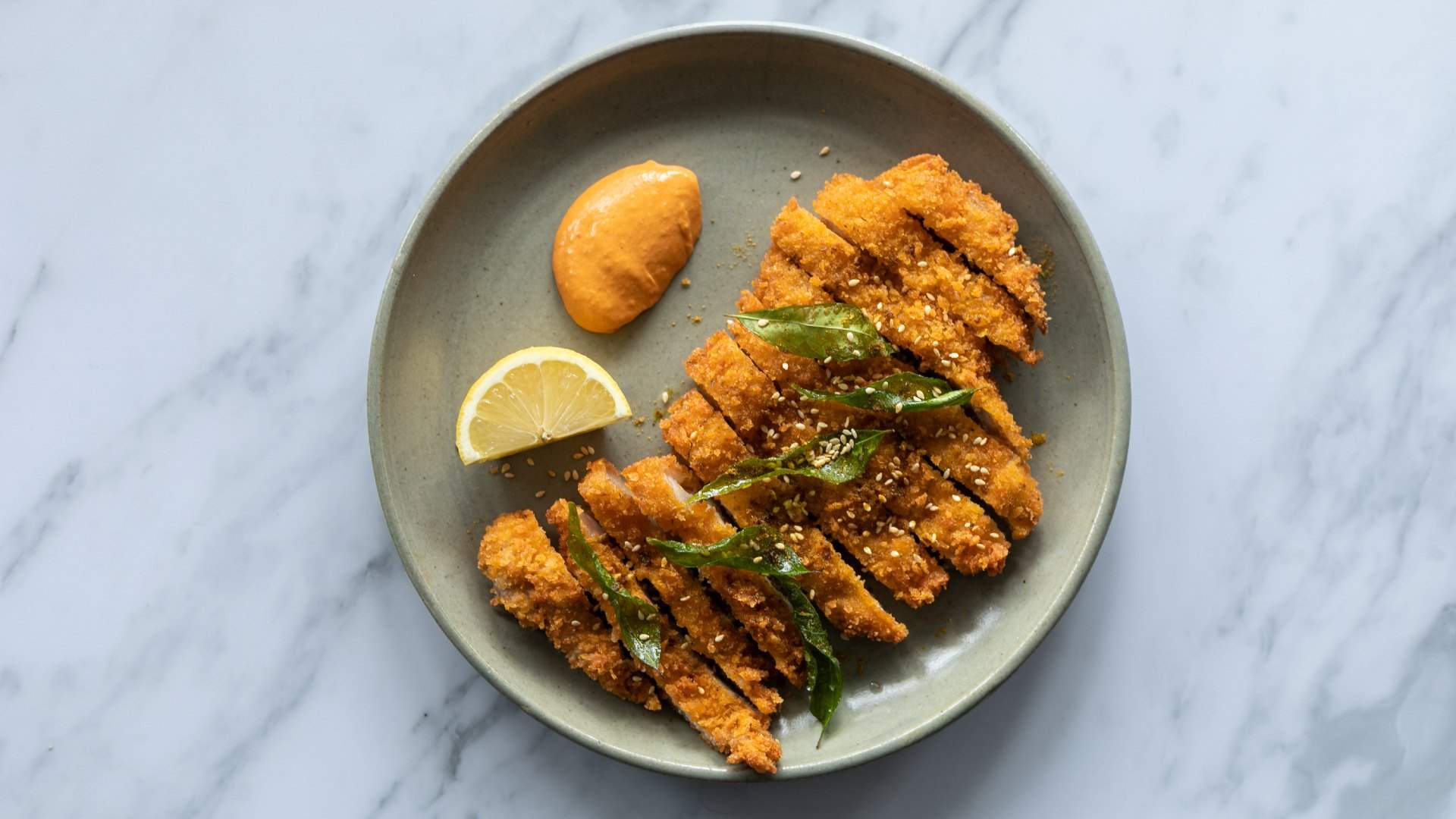 Irene's also offers two tasting menus at $90pp and $100pp. Opt for this and you'll have the opportunity to explore Irene's green curry with tamarind glazed chicken and fried curry leaves, raw kingfish alongside a coriander dressing and caraway seeds, and the grilled barramundi spiced with turmeric, coconut and fennel. To end your meal, a mango granita is served to refresh the palate alongside sweet and sour mango curd and chilli oil.
Another element of the menu is a holistic approach to serving goat. Goat curry, goat sausages and charcuterie pop up throughout the menu in order to make use of the whole animal. This no-waste approach aims to highlight the different cuts of meat with multiple unique but flavourful pairings.
Drinks wise, Irene's Enmore has a curated wine list and plenty of D'souza's favourite Indian beer Kingfisher Lager.
As for Lee and Walsh, the duo have lent their talents to The Old Clare Hotel in Chippendale (a perennial inclusion in our list of the best hotels in Sydney), bringing favourites from the Hartsyard menu and a range of exciting new dishes to the multi-space hotel along with them.
Concrete Playground Trips
Book unique getaways and adventures dreamed up by our editors