Kabul Social
This CBD takeaway spot from the team behind Colombo Social is run by a group of Afghan refugees and is raising money for people in need.
Run by a group of Afghan refugees, Kabul Social brings a taste of Afghanistan to Sydney's CBD. The inner-city takeaway spot is the latest project from Plate It Forward, the employment-based social enterprise that previously brought us Enmore's beloved Sri Lankan restaurant Colombo Social.
Each aspect of the restaurant, from the menu through to the design, has been a collaborative effort between Plate It Forward and a group of female refugees led by Restaurant Manager Swita who arrived in Australia six months ago. Swita is joined by a team ranging in hospitality experience.
"Our hope with Kabul Social is to not only highlight the issues for Afghan people and refugees by bringing forward these voices, but also to encourage people to see how simple it can be to start creating change, and create meaningful impact through something as simple as buying your lunch," Plate It Forward co-Founder Shaun Christie-David says.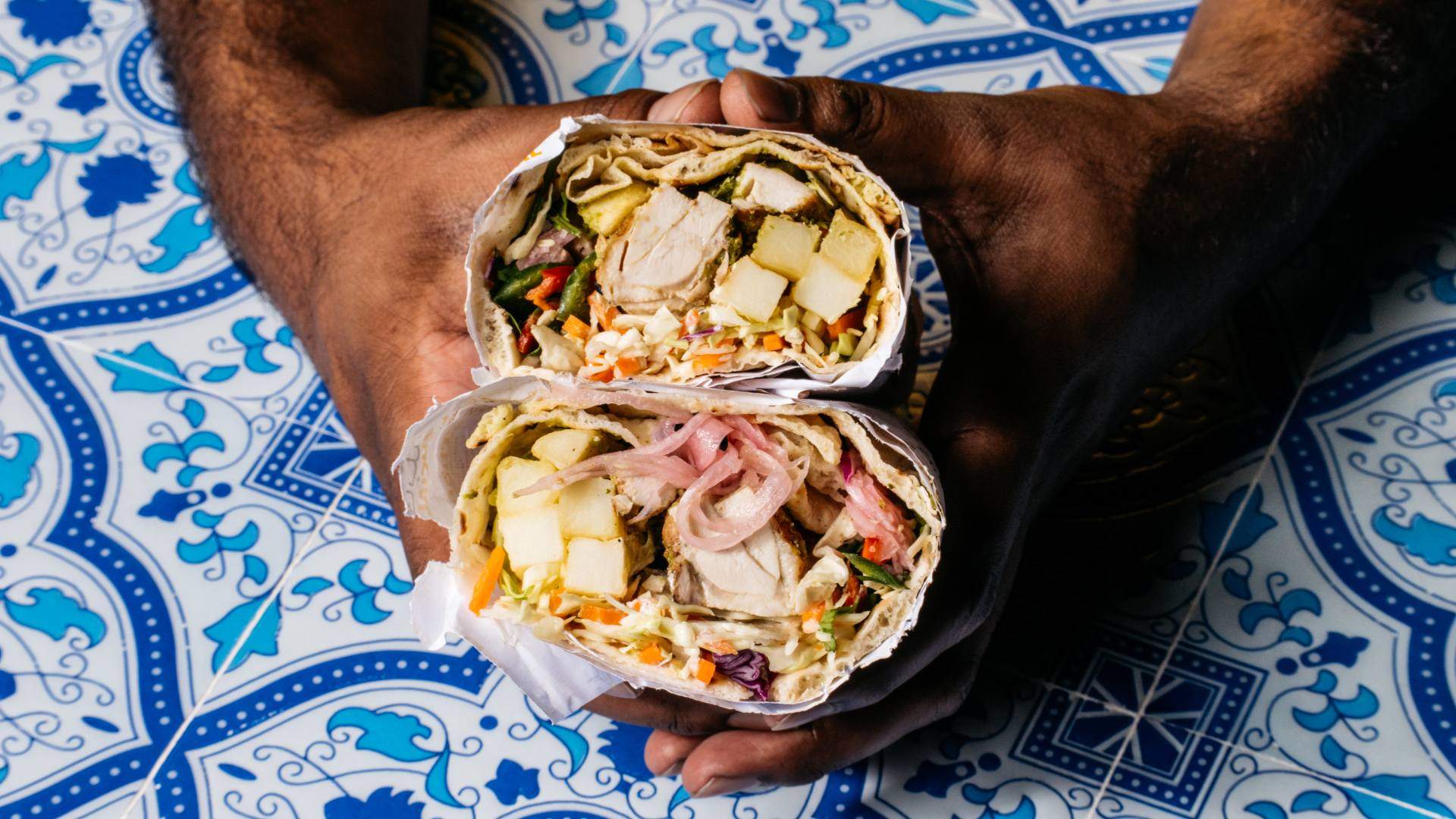 Located in the MetCentre right by Wynyard Station, the venue can host up to 25 diners but takeaway is encouraged. City workers can drop in for a next-level lunch option they can feel good about.
For every meal sold at Kabul Social, Plate It Forward donates two meals to people in need — one meal in Australia and one in Afghanistan, meaning you're making a real positive impact each time you pick up a Kabul feast.
On the menu, you'll find three categories of meals. There are dumplings ($14-14.50) filled with your choice of spiced lamb or garlic chive; burgers and wraps; and loaded boxes (all $16–17). If you want to wrap two hands around some fresh house-made Afghan bread, you can choose between charcoal chicken, lamb shoulder, fried eggplant or roast pumpkin. Or, opt for a loaded box. Each box starts with either spiced rice, fries, salad or bread, and is then loaded with your choice of protein and sauces — there's green or red chilli chutney and Afghan mint yoghurt on hand.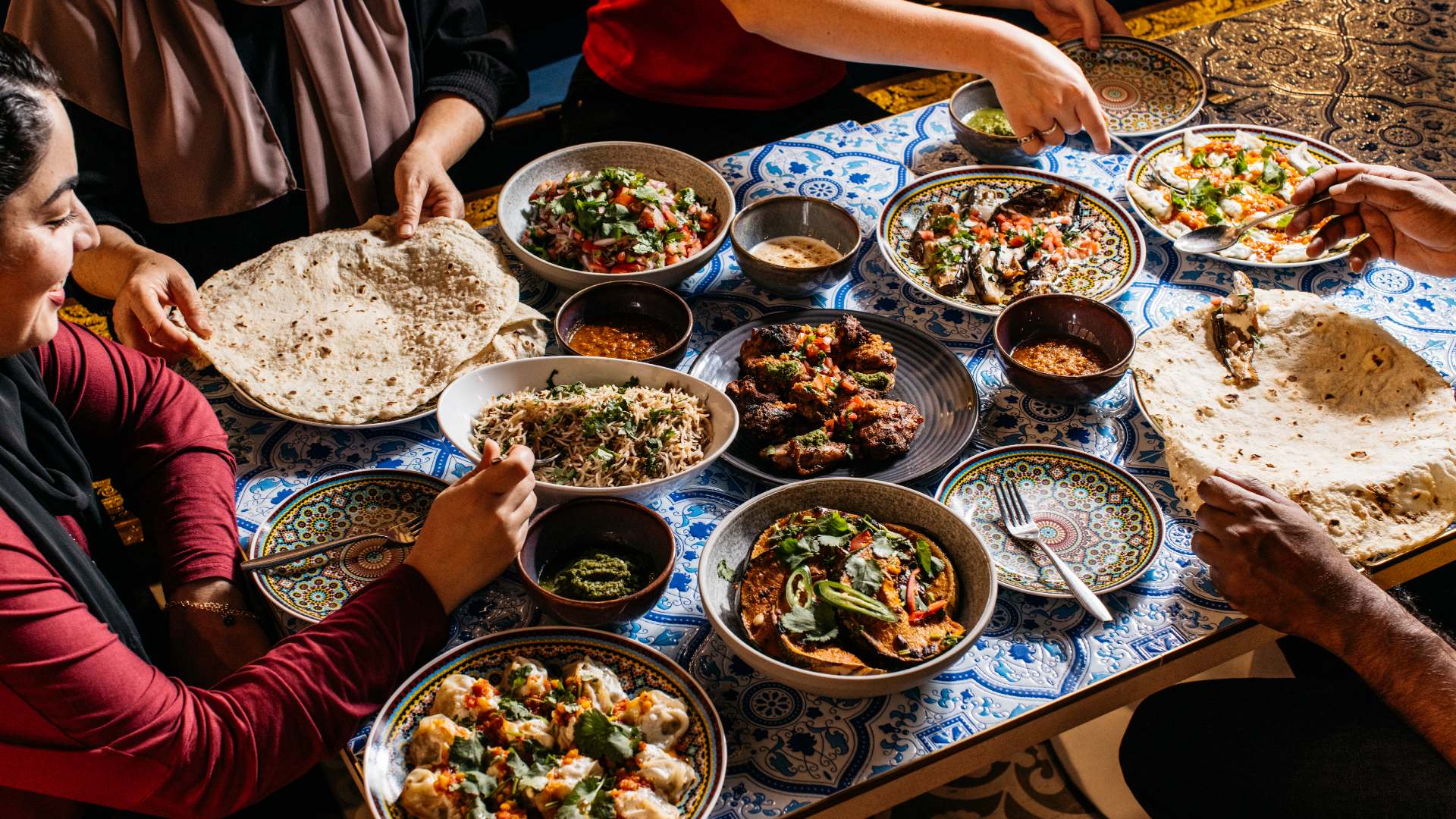 Images: Kitti Gould