Kitanda Bevs & Bites
Get your dose of Brazilian culture at Sydney's boteco-inspired hangout spot focused on honouring the country's traditional food and drink.
If you're looking for traditionally-focused Brazilian bites paired with live music, look no further than Kitanda. Darlinghurst's Victoria Street is home to this vibrant bar and restaurant, serving up stiff cocktails and hearty snacks.
The small neighbourhood spot has been brought to life by São Paulo natives Tatiana Simplicio (ex-Fei Jai, Chula) and Kauani Sampaio (ex-Glass, The Cat's Meow) who have joined forces to achieve their collaborative vision of bringing a taste of Brazil to the streets of Sydney via Kitanda.
Inspired the botecos of Brazil — longstanding local hangout spots filled with generations of stories accompanied by eats and drinks — the colourful 50-seat space pays homage to Rio De Janeiro's beloved downtown bars. Pay the joint a visit and you'll find the fitout includes high ceilings and upcycled furniture, with vintage photographs and memorabilia adorning the pastel blue walls alongside an open kitchen.
If you swing by on weekends, you can enjoy live bands playing bossa nova and chorinho tunes. Plus, the al fresco seating offers diners a dose of Vitamin D on days with clearer weather.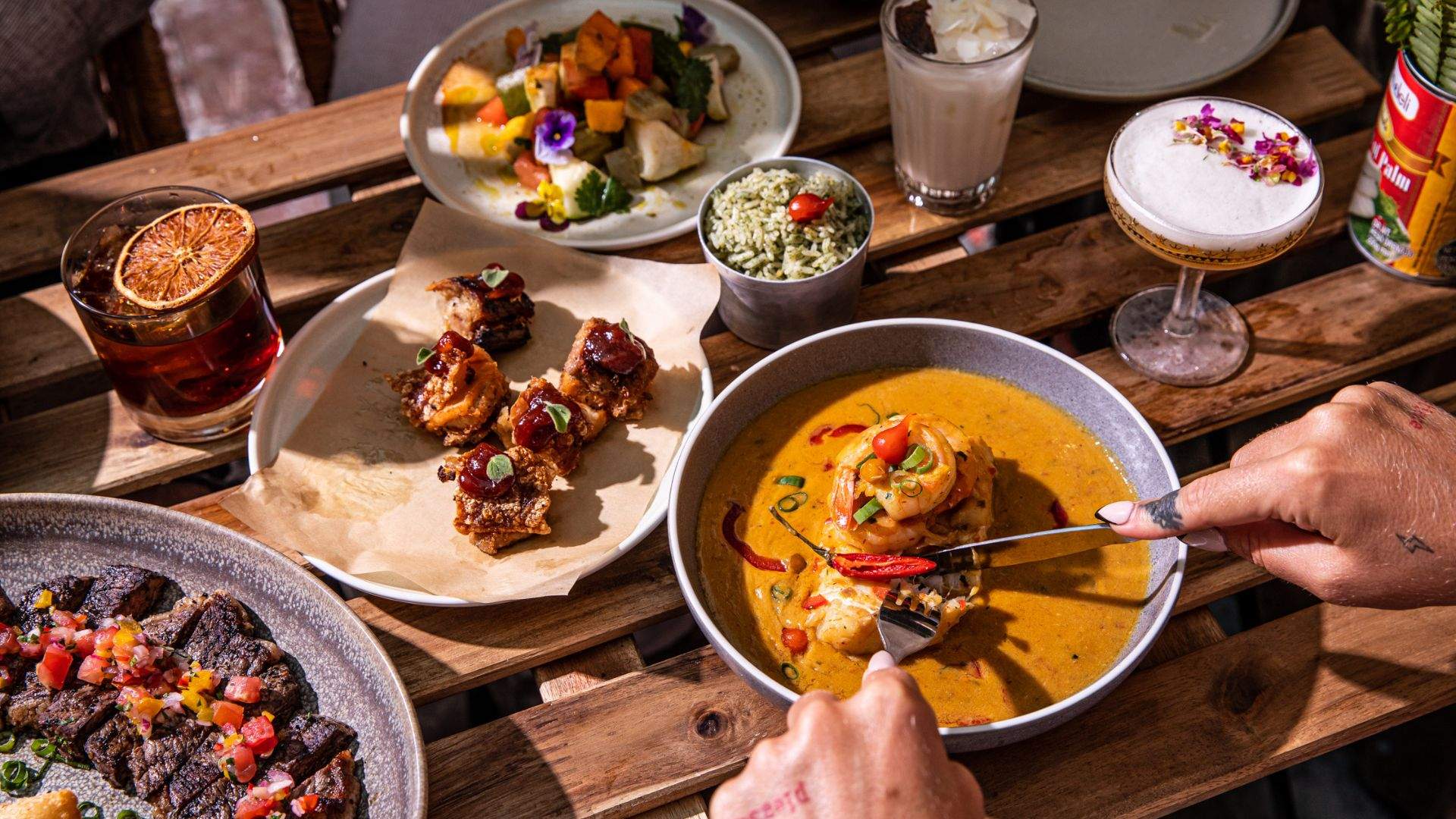 Heading up the kitchen at Kitanda is Brazilian chef Michelle Bessa, who has curated a sharing-based menu to celebrate the diverse culinary landscape of Brazil. The native root cassava stars heavily on the selection of small dishes, with the likes of bolinho de queijo (beloved puffy cheeseballs), grilled chicken heart skewers, tapioca and halloumi fritters with BBQ guava salsa and octopus in vinaigrette paired with plantain chips all on offer.
For heftier meals, opt for the creamy seafood moqueca (a northern Brazilian dish that honours the country's relationship to African cuisine), the black angus picanha combined with wedges, chimmi churri and a three-cheese salsa on the side, or the Saturday special, a hefty stew featuring black beans and smoked pork, otherwise known as feijoada, Brazil's national dish.
To round out your meal, the dessert selection presents two options. The first is the traditional pudim, a créme caramel topped with a generous drizzle of caramel sauce; while the second is a decadent chocolate mousse accompanied by cupuaçu sorbet and crunchy Brazilian nuts. Bonus: the menu is almost completely gluten-free.
The drinks list continues to celebrate everything Brazil has to offer, with its national cocktail taking centre stage. Caipirinhas make an appearance in several forms, from traditional fruity options, like pineapple and passionfruit, to more adventurous fairs with the addition of sake. There are 25 types of cachaça on offer, alongside a selection of wines and a house-made Brazilian lager served in a traditional 200-millilitre garotinhos pony.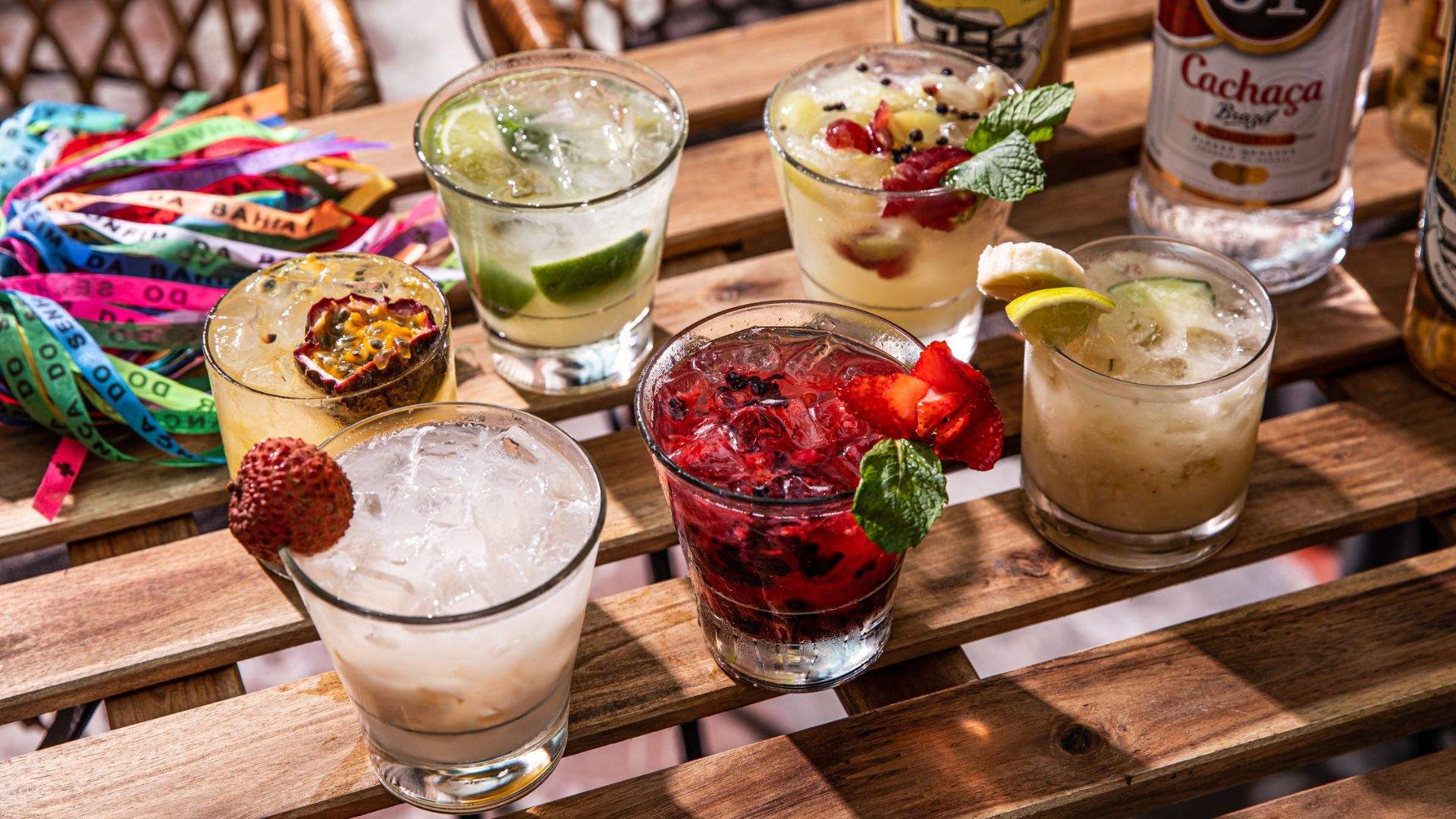 Concrete Playground Trips
Book unique getaways and adventures dreamed up by our editors