Mary's Pizzeria - CLOSED
A 12-seat pizzeria inside the Lansdowne Hotel serving up New York slices and Detroit-style pizzas.
UPDATE: MARCH 10, 2020: Mary's is helping Mondays "suck a lil' less" with its new start-of-the-week deal: all-you-can-eat pizza. For just $20. Available from 6–10pm every Monday from March 16, the new bottomless slice deal will see you digging into endless plates of Detroit-style pepperoni and Mary's Burger pizza, New York-style margheritas and fermented carrot vegan numbers (and much more).

Sydney has scored yet another buzz-worthy venue-within-a-venue, with the team behind famed Newtown burger joint Mary's — Jake Smyth and Kenny Graham — launching Mary's Pizzeria within their Chippendale live music haunt, The Lansdowne Hotel.
The mini-venue takes up an intimate 12-seat dining space, with room for a few extra perched by the kitchen, dishing up the sort of pizza that's destined to become your latest and greatest guilty pleasure. Matched, of course, with some natural wines or local craft brews.
Here, the guys, along with Mary's Executive Chef Jimmy Garside, are riffing off their two favourite pizza styles: the New York slice and Detroit's square pizzas. They're rocking cheesy crusts and cheeky names, crafted with top-notch Aussie and Italian ingredients on 72-hour fermented dough.
Expect the likes of the Hot Hot Heat, with 'nduja, buffalo mozzarella and Sicilian olives, or the square-style Smokey F***er, loaded with rosemary, smoked potato, roast garlic and a whole lotta cheese. "The interplay of childhood nostalgia mixed with current day disappointments has made us want to create a pizza menu we actually want to eat," explained Graham.
Like its Newtown sibling, Mary's Pizzeria will also have its own line of merchandise, is also available at the pizzeria.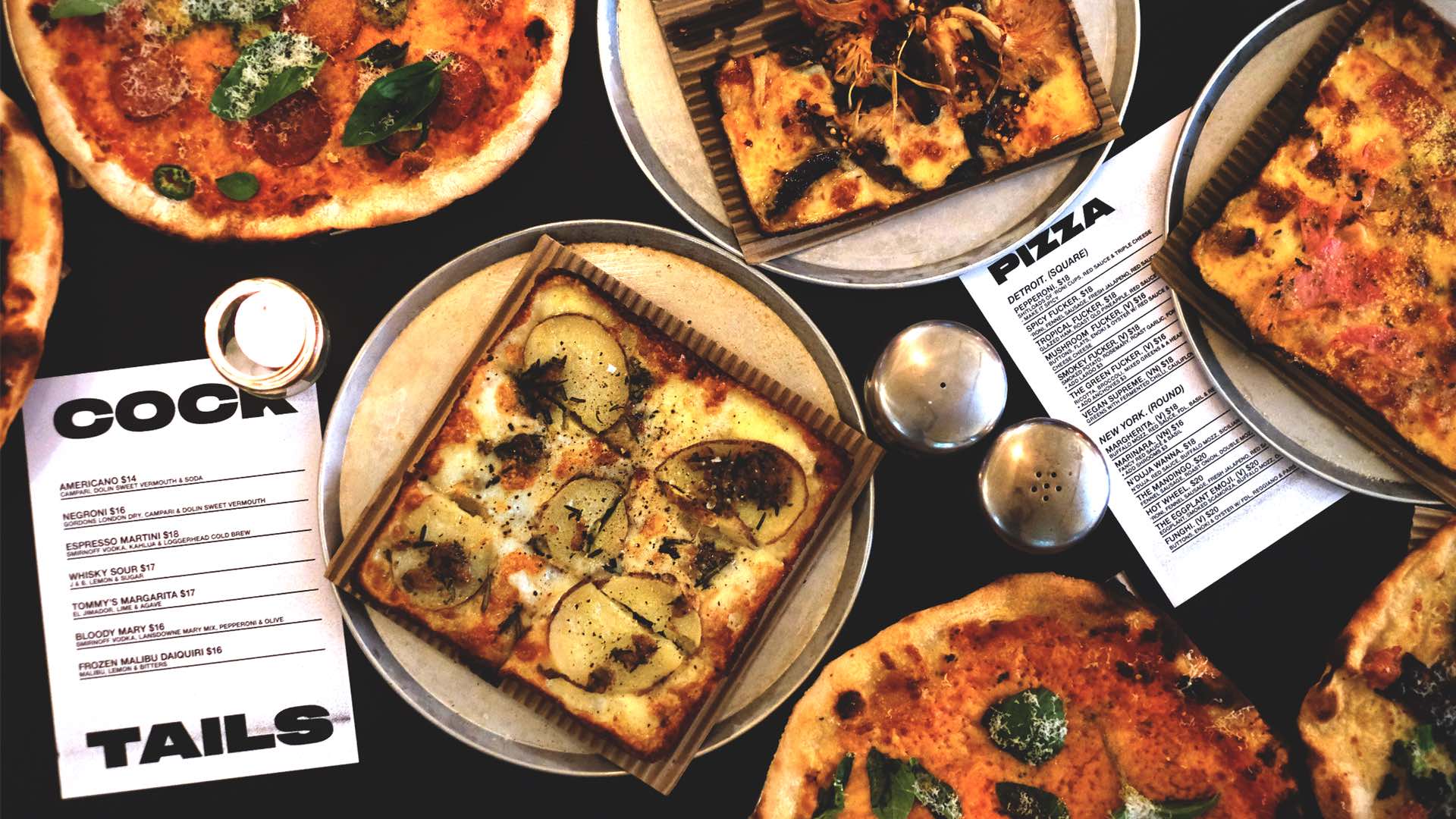 Mary's Pizzeria opens on Thursday, October 18.