Mashi No Mashi
This wagyu ramen restaurant in The Star sources its beef from Japan's top 20 beef farmers and brews its ramen for 24 hours in Ozaki beef bone stock.
This exciting Sydney outpost from a renowned Japanese hospitality team is cooking up ramen made with top-quality wagyu beef. Mashi No Mashi Sydney is WAGYUMAFIA's third ramen restaurant to open and its first-ever venue in Australia. The renowned Japanese hospitality group currently runs eleven restaurants in Tokyo and three in Hong Kong, all of which star (you guessed it) wagyu beef.
The star of the show will be its signature Wagyujiro ramen. Wagyujiro is made with 100% wagyu beef sourced from Japan's 20 best beef farmers, including world-famous wagyu cultivator Muneharu Ozaki. The ramen is prepared overnight in a 24-hour Ozaki beef bone stock and accompanied by bean sprouts, bamboo shoots and organic Japanese garlic.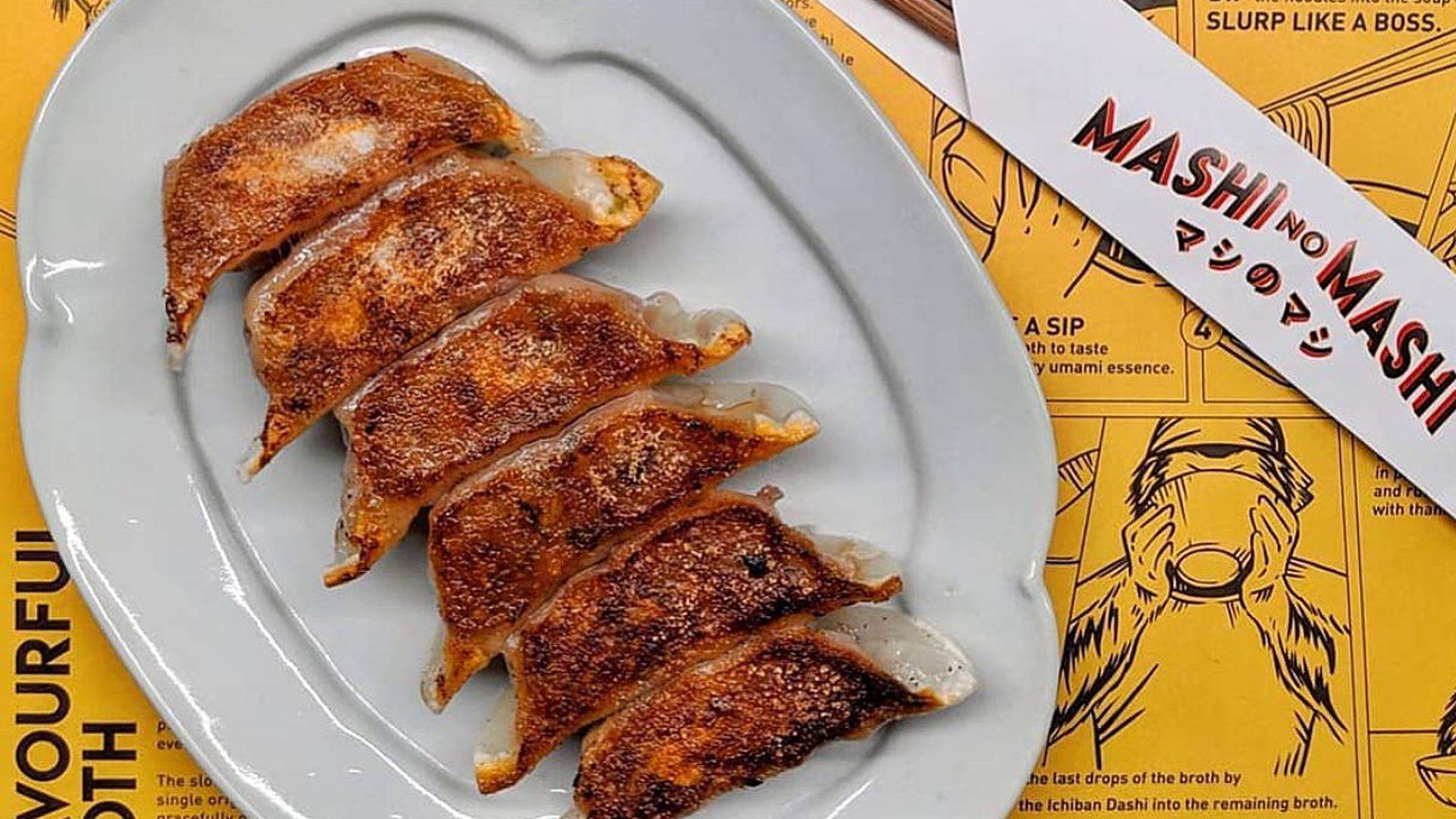 "There's a way to look at wagyu: before WAGYUMAFIA and after WAGYUMAFIA," WAGYUMAFIA co-Founder Hisato Hamada says. "Before WAGYUMAFIA, wagyu — even for the Japanese — [was] considered a very expensive product. We wanted to bring wagyu to more people in more ways."
While the ingredients are high-quality and rare, that doesn't translate to smaller serving sizes. Each bowl of ramen at Mashi No Mashi's Hong Kong outpost is known for its hefty and hearty size, with each bowl weighing approximately one kilogram.
Playing sidekick to the ramen is Ozaki wagyu beef gyoza. The little packets of juicy beef are fried until crispy and served with a side of Wagyusco hot sauce.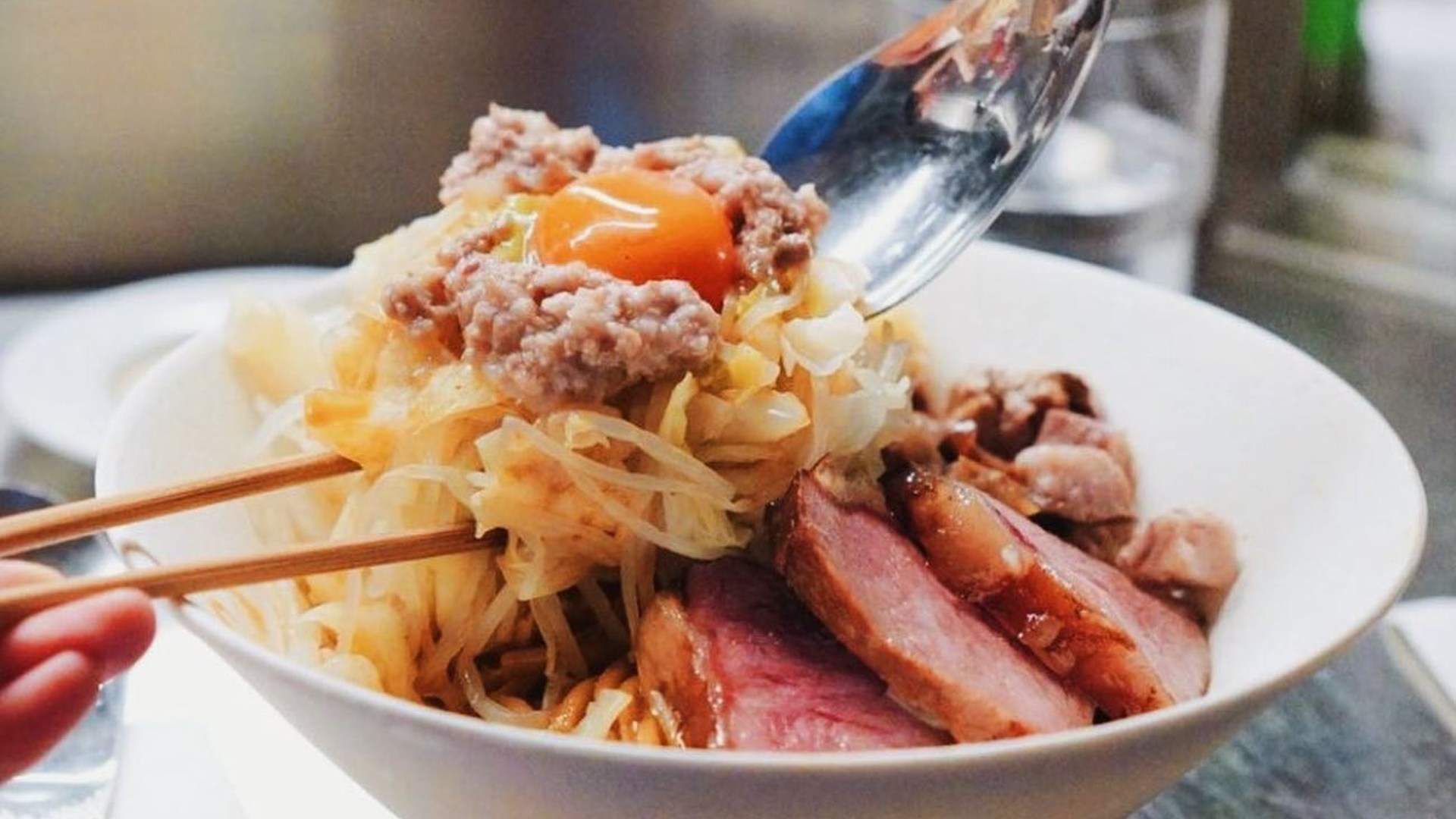 The opening of the Sydney outpost is a full-circle moment for Hamada, too. "I spent a number of my adolescent years living here in Sydney and I consider this city the birthplace of my appreciation for food," he said.
"From fish market visits with my family to slurping ramen at King's Cross, Sydney gave me many great food memories so it is very exciting to return after nearly 30 years and open the first international Mashi No Mashi shop outside of Hong Kong and the first WAGYUMAFIA restaurant in the Southern Hemisphere."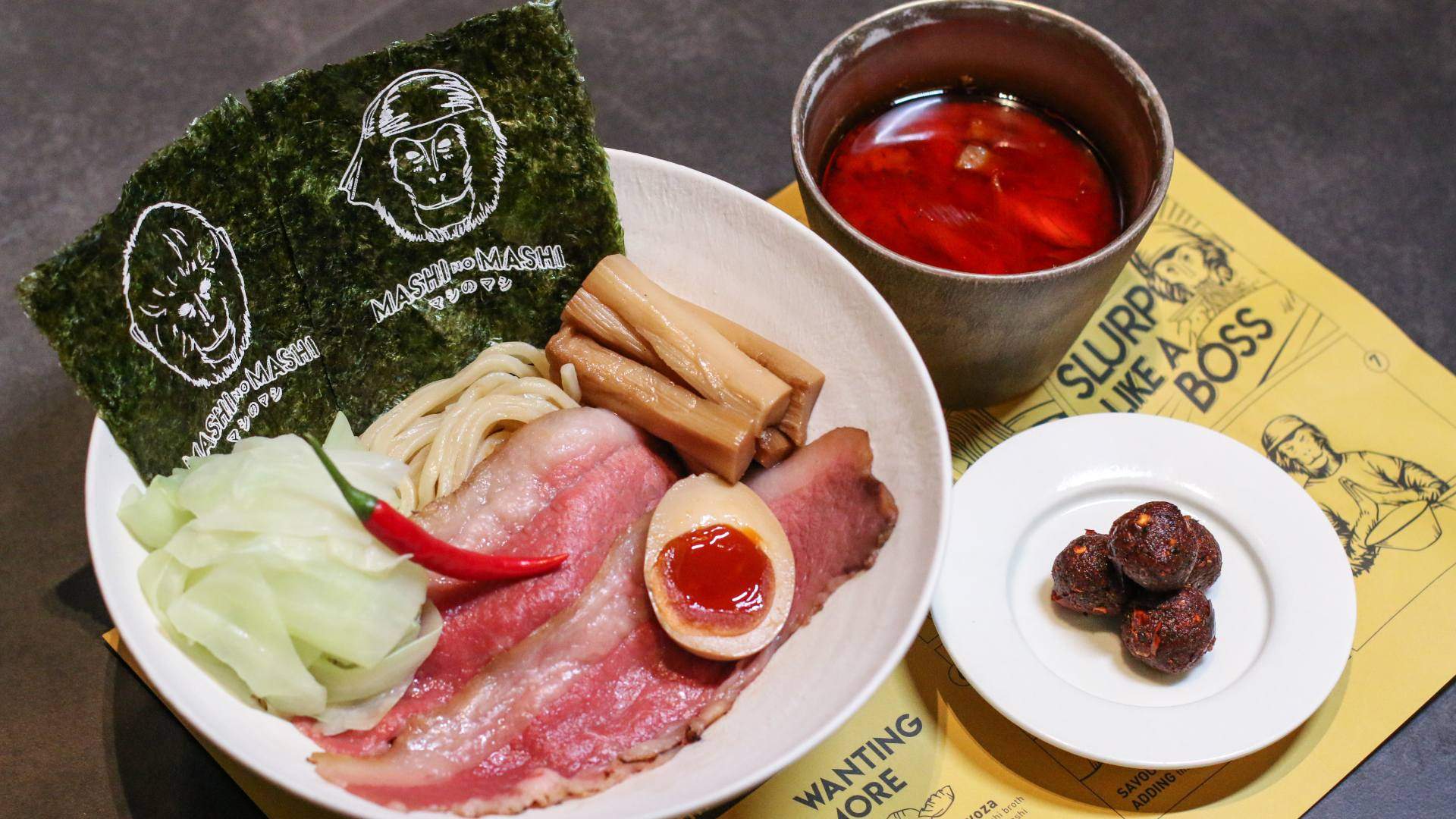 Top image: Steven Woodburn