Pilgrims Bronte
The south coast institution is now serving up its famed vego burgers and Mexican feasts in Sydney's east.
Many of us who grew up in Sydney were lucky enough to spend our summers down on the south coast. We'd head down for a camping holiday or weekend escape and no trip was complete without a stop in at Pilgrims for its super-tasty burgers and nourishing dishes. Now, Sydneysiders don't have to travel quite as far to get their fix, because the beloved coastal cafe has just opened in Bronte.
First set up in Milton in 1980, Pilgrims is now a five-branch mini-chain. There's of course the OG cafe and the most recent Bronte one, plus a Pilgrims in Huskisson, Corrimal and Cronulla. The opening of the second Sydney location marks Pilgrims' 40th birthday.
The reason Pilgrims does so well is that it takes simple vegetarian staples and makes them tastier than you thought possible, then hands them to you in generous serves. For breakfast, you can choose from from acai bowls, avo on Iggy's sourdough toast, haloumi stacks and smoothies. Then, for lunch, its famed veggie burgers — think chilli jam and haloumi, curried lentil patties and mixed grain patties — are a must.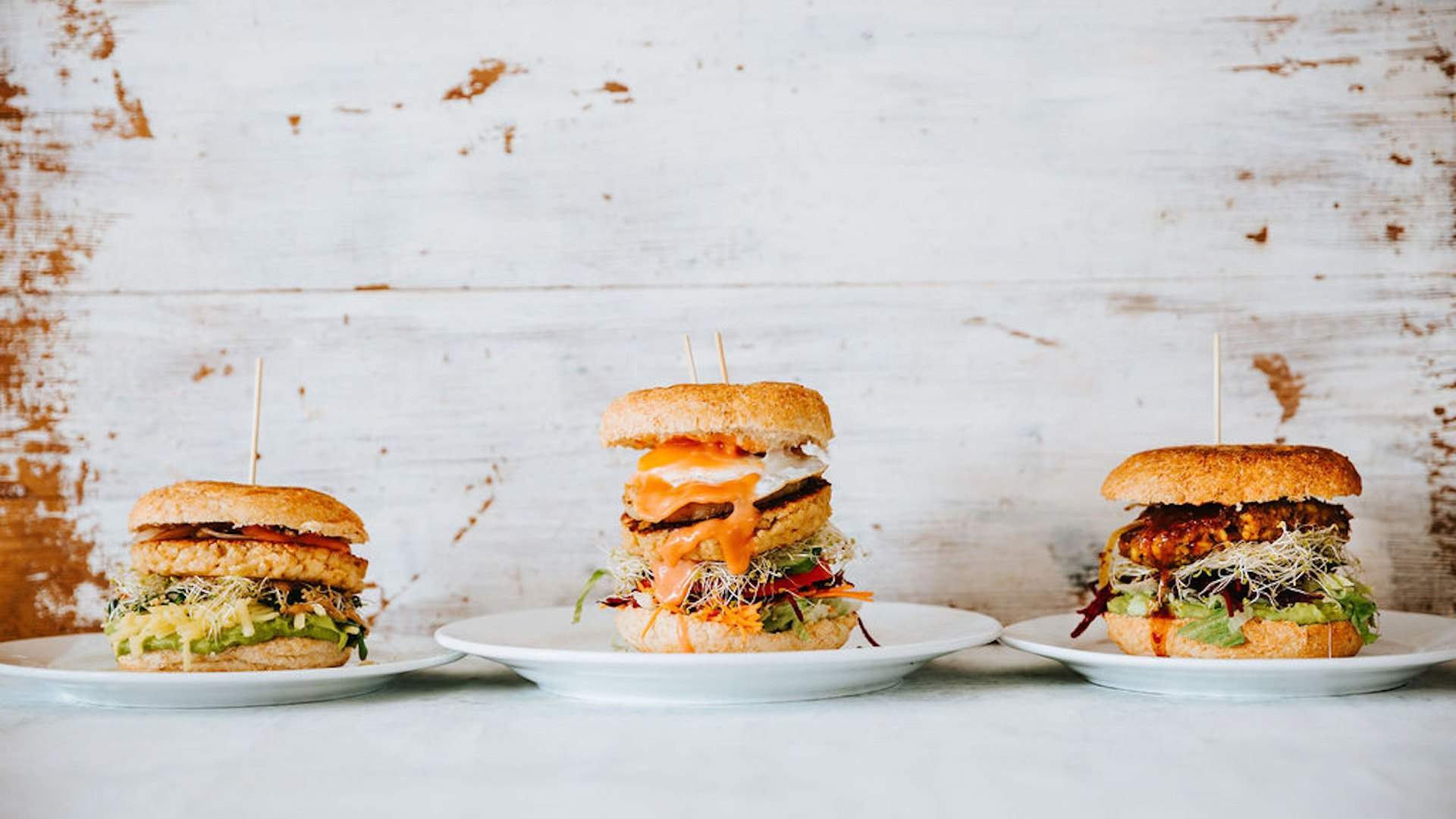 On Fridays and Saturdays from 5–9pm, you'll find the menu changes a little, with a Mexican feast on offer. Burritos, tacos, nachos and bowls all come stuffed and topped with the likes of beans, spiced potato, cheese and generous dollops of guac. Cocktails, wine and beers are on offer, too.
Whether you pick up your food or dine in, you'll be able to catch a glimpse of the bright, airy interior, designed by local architect firm Lane & Grove. Featuring white-washed walls, wicker chairs, light timber benches and lots of greenery, the space echoes the coastal Sydney location, as well as pays homage to the south coast.