Ruby's Fried Chicken
This Nashville-style fried chicken shop comes from the Mister Gee team.
Hot chicken fans, listen up: the team behind beloved burger joint Mister Gee is now serving up fried chook at Ruby's, a classic Nashville-style takeaway shop in Concord that's leapt onto our list of the best fried chicken in Sydney. And, as with all good fried chicken shops, Ruby's menu is simple and to the point.
Your first decision when ordering is how hot you're prepared to go. There are six iterations of the chicken available on the menu, ranging from the mild original through to the FMUF or F**k Me Up Fam spice level. The latter even scores a warning from Ruby's, labelled: "Don't do it!!", double exclamation mark and all.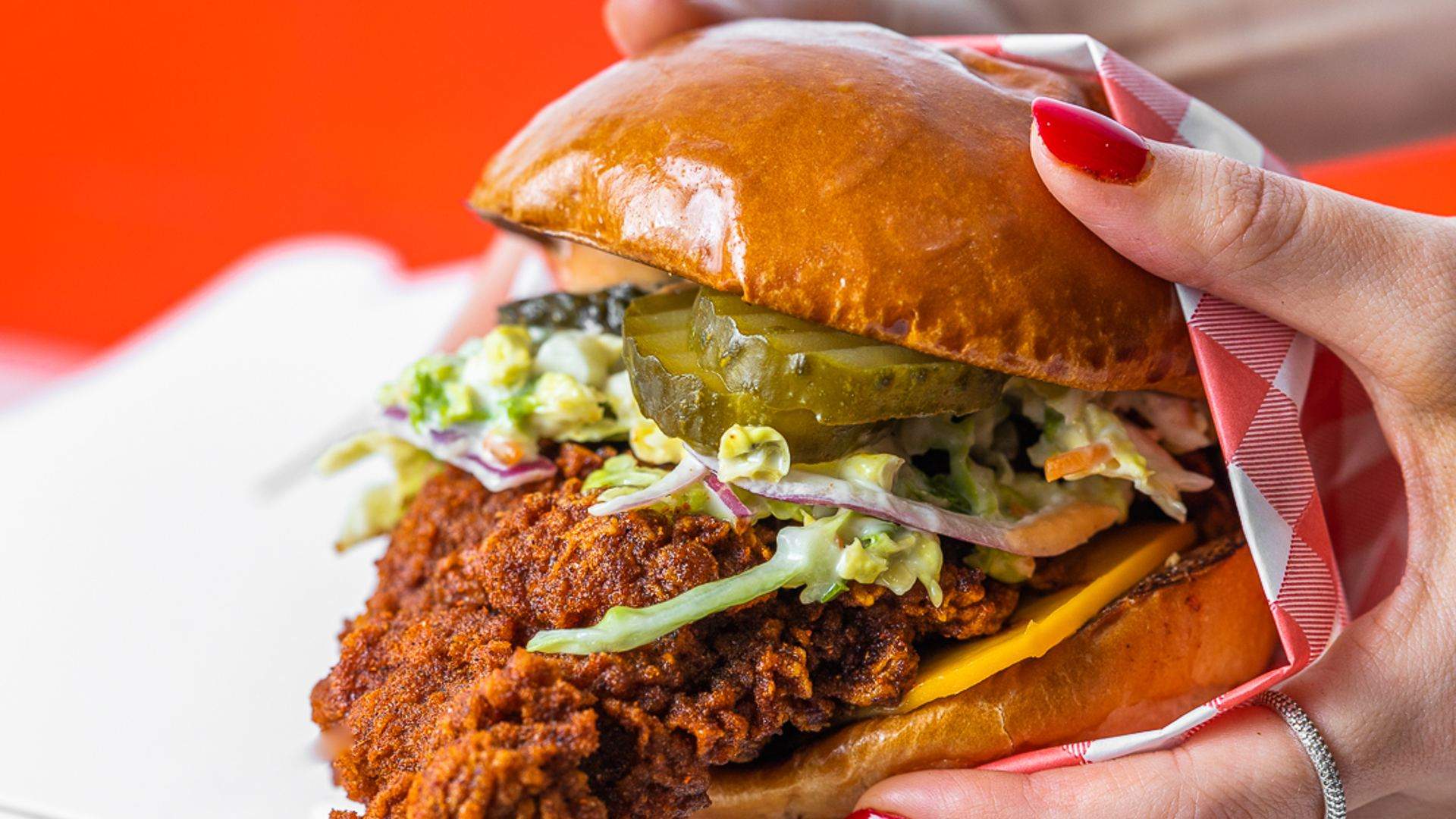 Once you've locked in your level of heat, choose from the five fried chicken boxes available. There's a classic double tender combo ($16.50) that comes equipped with fries, a drink, house-made pickles and Ruby's sauce; a Ruby's snack pack ($14.50) which piles tenders, mac 'n' cheese, sauce, slaw and pickles onto a bed of chips; and the Ruby's sando ($12.50 or $16.50 in a combo) which houses everything in a brioche bun.
If you're looking to treat yourself and a mate to a fried feast (or you're particularly ambitious), opt for the Toss Up ($46) which comes with four tenders, four wings, two sauces, pickles and a large serve of fries.
The specialty sauce is the recommended accompaniment, but you can also dabble in the likes of kaya butter, honey mustard or ranch.