Sample Coffee
What this hole-in-the-wall joint lacks in size it makes up for in coffee expertise.
Sample Coffee turns out some of the best coffee our city has to offer. Apart from its original pro shop, it also boasts this Surry Hills coffee bar, which opened in 2011, and, as of early 2020, a Chippendale cafe. The latest addition, dubbed Old Gold, is located inside a converted MacRobertson's confectionery factory.
The Surry Hills spot is little more than a counter that houses a display case for pastries and is topped with the La Marzocco espresso machine, register and bags of coffee beans, though you may be able to nab one of the few tables that spill on to the footpath  if you're lucky. All the coffee beans come, of course, from the St Peters roastery. Expect a mix of single origin and house blend cuppas in all the usual forms (including cold brew and filter).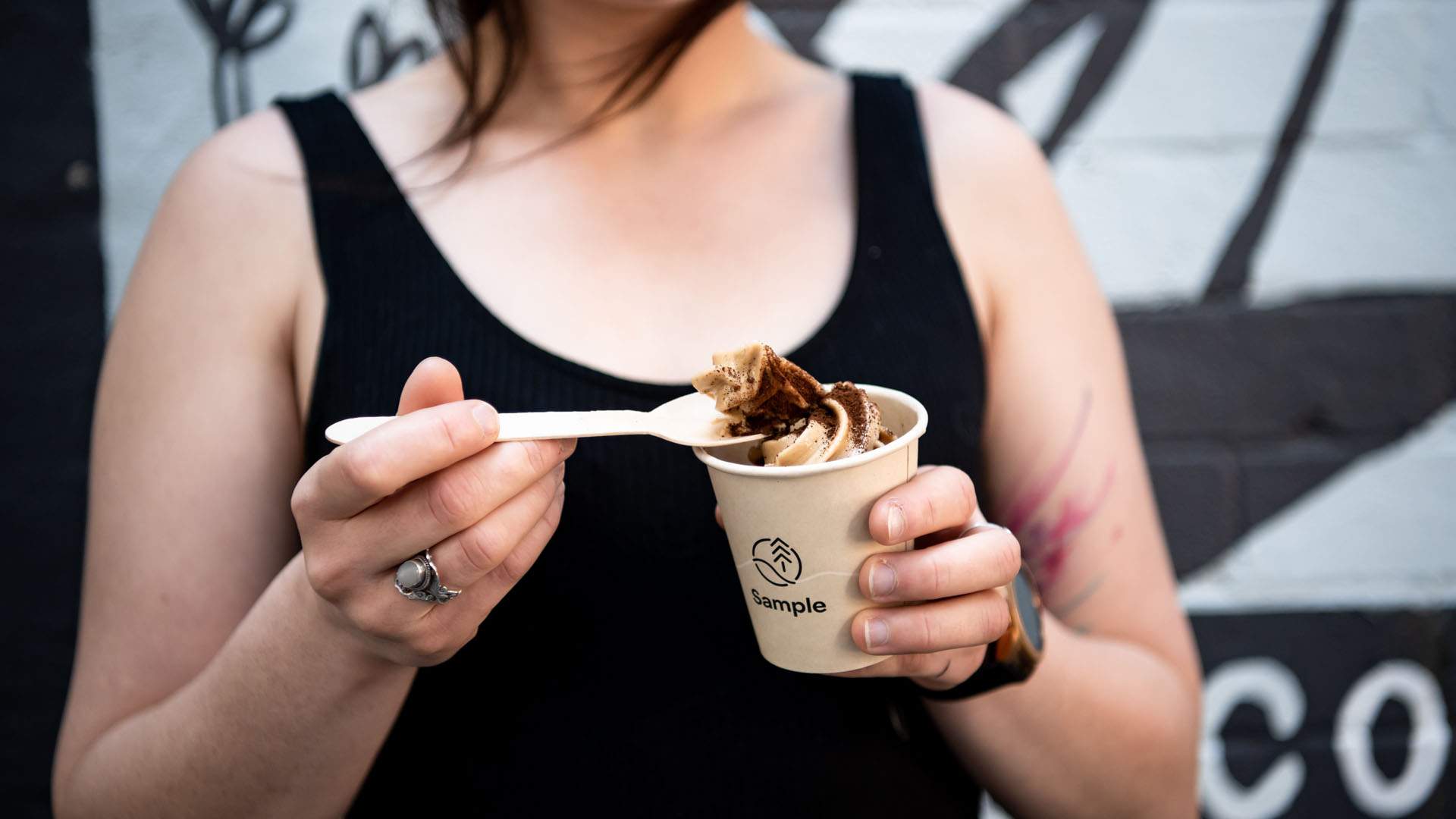 Images: Cassandra Hannagan