Shubhakamana Restaurant
Nepalese momos, curries and noodle soups abound at this lowkey Rockdale eatery.
If you're after a hearty meal to keep you toasty on a cool night, look no further than Shubhakamana. Its selection of curries, momos, noodles and rice dishes can keep you and your achingly cold bones company. Hailing from Rockdale, Shubhakamana has become a local hotspot for Nepalese cuisine and is known for giving a home-cooked touch to the nation's most renowned dishes.
A meal here absolutely must include a plate of momos — we recommend ordering the platter so you can try a few of the different styles. These Nepalese-style dumplings come stuffed with spicy chicken or buffalo mince and, regardless of whether they're steamed, fried or doused in a tangy sauce (or all three), they're served with a super spicy tomato dipping sauce. Elsewhere on the menu, you'll find hearty curries, Chinese-style chow mein noodles, thali (a platter featuring black lentil soup, veggies, papadums and rice), biryani and thukpa (a Nepalese-style vegetable noodle soup).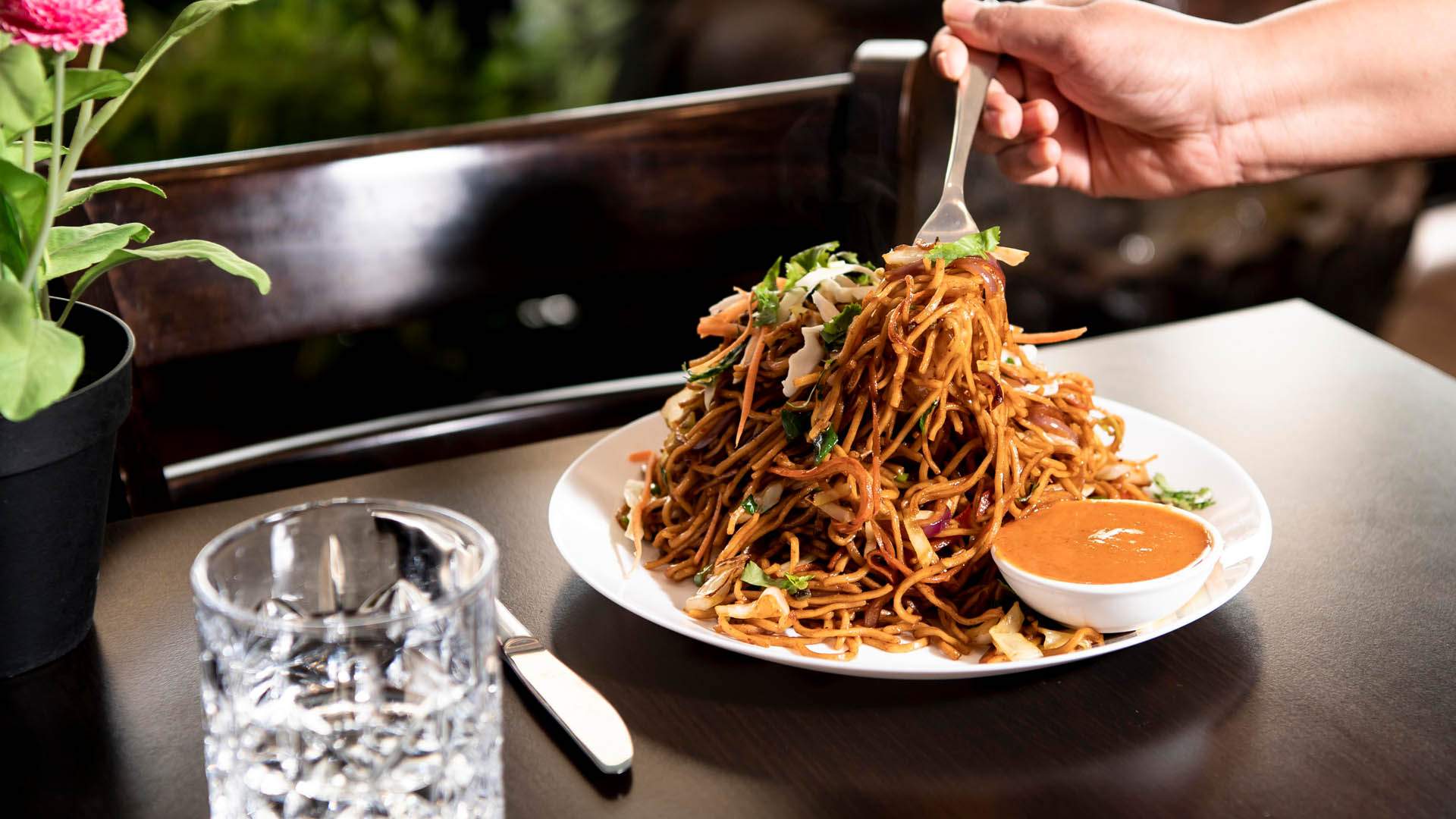 Images: Cassandra Hannagan
Food & Drink

Thursday, May 5 - Thursday, June 2

Harpoon Harry